The 25 Best Books of the Year, According to Booksellers
Bookstores from Across the Country Tell Us What They Loved
We asked nearly 150 booksellers from 20 bookstores across America to send us their favorite books of the year. The result: 750 suggestions, nearly 100 of which were recommended more than once. Following some very complicated math, we determined the 25 most bookseller-beloved books of the year. Click through to see how they voted:
Green Apple Books · Magers and Quinn · Tattered Cover · Papercuts J.P. · Porter Square Books · BookPeople · Fact and Fiction · Newtonville Books · Brazos Bookstore · Third Place Books (2 locations) · DIESEL Books (3 locations) · The King's English · City Lights · Brookline Books · Bookmark It · Strand Bookstore · Harvard Book Store · Kepler's Books and Magazines · Seminary Co-op
1. 
Between the World and Me, Ta-Nehisi Coates
2. (tie)
 Fates and Furies, Lauren Groff · Our Souls at Night, Kent Haruf · The Argonauts, Maggie Nelson
3. (tie)
 The Story of My Teeth, Valeria Luiselli · M Train, Patti Smith · A Little Life, Hanya Yanagihara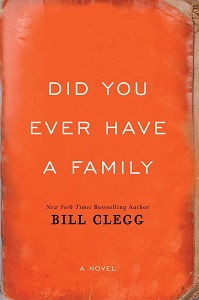 4.
 Did You Ever Have a Family, Bill Clegg
5. (tie)
Counternarratives, John Keene · Uprooted, Naomi Novik
6. (tie)
 The Sellout, Paul Beatty · Hold Still, Sally Mann
7. (tie)
 The Fifth Season, N.K. Jemisin ·  Fortune Smiles, Adam Johnson ·  H is for Hawk, Helen Macdonald·  Nimona, Noelle Stevenson · The Visiting Privilege, Joy Williams
8. (tie)
 A Manual For Cleaning Women, Lucia Berlin · The Wake, Paul Kingsnorth · The Complete Stories, Clarice Lispector · The Tsar of Love and Techno, Anthony Marra · Eileen, Ottessa Moshfegh · The Hired Girl, Laura Amy Schlitz · The Sympathizer, Viet Thanh Nguyen · The Cartel, Don Winslow
–
---