The 10 Best Book Reviews of 2022
Merve Emre on Gerald Murnane, Casey Cep on Harry Crews, Maggie Doherty on Cormac McCarthy, and More


Way back in the mid-aughts when I first started writing about books, pitching a print publication was the only reliable way for book critics to get paid, and third-person point of view was all the vogue. Much has changed in the years since: Newspaper and magazine book sections have shuttered, many digital outlets offer compensation when they can, and first-person criticism has become much more pervasive.
I don't celebrate all these changes, but I'm certain of one thing in particular: I love book reviews and critical essays written in the first-person. Done well, they are generous invitations into the lives of critics—and into their memory palaces. With that in mind, most of my picks for the best book reviews of 2022 were written in the first person this year.
Brought to you by Book Marks, Lit Hub's "Rotten Tomatoes for books."
*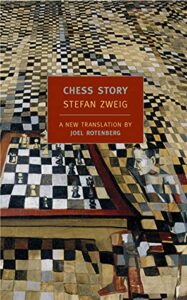 Adam Dalva on Stefan Zweig's Chess Story, translated by Joel Rotenberg (Los Angeles Review of Books)
Dalva's review of Chess Story is a great example of the power of a first-person point of view—he doesn't just examine the book, he narrates his own journey to understand it.
"In my own quest to understand Chess Story, I gradually realized that I would have to learn the game it centers on. And that has led me into a second obsession, much more problematic: I have fallen passionately in love with online bullet chess."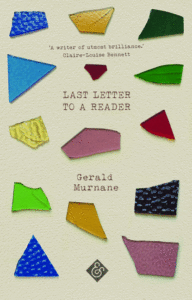 Merve Emre on Gerald Murnane's Last Letter to a Reader (The New Yorker)
Merve Emre's analysis of Gerald Murnane's final book is a beautiful piece of writing. I love how she opens on a note of suspense, pulling you into a story you can't stop reading.
"On most evenings this past spring, the man who lives across the street sat at his small desk, turned on the lamp, and began to write as the light faded. The white curtains in his room were seldom drawn. From where I sat, I had a clear view of him, and he, were he to look up from his writing, would have had a clear view of a house across the street, where a woman with dark hair and a faintly olive complexion was seated by a window, watching him write. At the moment he glanced up from his page, the woman supposed him to be contemplating the look, or perhaps the sound, of the sentence he had just written. The sentence was this: 'Since then I have tried to avoid those rooms that grow steadily more crowded with works to explain away Time.'"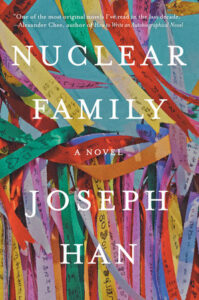 Minyoung Lee on Joseph Han's Nuclear Family (Chicago Review of Books)
Lee brings her own experience to bear in this insightful review of a novel about Korean Americans in the diaspora. (Disclosure: I founded the Chicago Review of Books in 2016, but stepped back from an editorial role in 2019.)
"In diaspora communities, it's not uncommon to find cultural practices from the homeland, even after they've become unpopular or forgotten there. This is colloquially referred to as 'the immigrant time capsule effect.' It can be experienced in many of the ethnic enclaves in the U.S. My first impression of Los Angeles' Koreatown when I visited in the 2010s, for example, was that it felt very much like Seoul in the 1980s. Grocery stores were even selling canned grape drinks that were popular when I was a child but that I haven't seen since."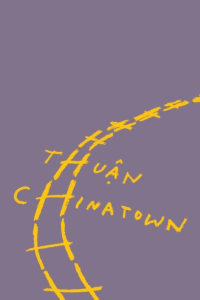 Chelsea Leu on Thuận's Chinatown, translated by Nguyen An Lý (Astra)
Astra magazine's "bangers only" editorial policy led to some spectacular reviews, like this Chelsea Leu number that opens with a fascinating linguistics lesson.
"It was in high school Latin that I learned that language could have moods, and that one of those moods was the subjunctive. We use the indicative mood for statements of fact, but the subjunctive (which barely exists in English anymore) expresses possibilities, wishes, hopes and fears: 'I wouldn't trust those Greeks bearing gifts if I were you.' More recently, I've learned there exists a whole class of moods called irrealis moods, of which the subjunctive is merely one flavor. André Aciman's recent essay collection, Homo Irrealis, is entirely dedicated to these moods, celebrating the fact that they express sentiments that fly in the face of settled reality."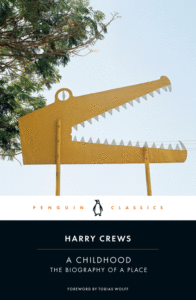 Casey Cep on Harry Crews' A Childhood: The Biography of a Place (The New Yorker)
Cep is a magician when it comes to capturing a sense of place, as evidenced by her book about Harper Lee, Furious Hours, and this review of a book about another Southern writer, Harry Crews.
"Dehairing a shoat is the sort of thing Crews knew all about, along with cooking possum, cleaning a rooster's craw, making moonshine, trapping birds, tanning hides, and getting rid of screwworms. Although he lived until 2012, Crews and his books—sixteen novels, two essay collections, and a memoir—recall a bygone era. The best of what he wrote evokes W.P.A. guides or Foxfire books, full of gripping folklore and hardscrabble lives, stories from the back of beyond about a time when the world seemed black and white in all possible senses."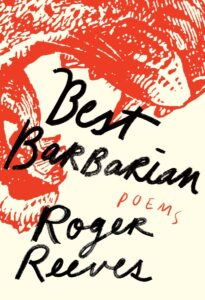 Victoria Chang and Dean Rader on Roger Reeves' Best Barbarian (Los Angeles Review of Books)
Last year I professed my love for "reviews in dialogue" between two critics, and Chang and Rader continue to be masters of the form in this conversation about Roger Reeves' second poetry collection.
"Victoria: Do you have thoughts on the flow of the poems or allusions? I have a feeling you will talk about the biblical references. But I'm most curious to hear what you have to say about the purpose of the allusions and references. Is the speaker agreeing with them, subverting them, both? Is the speaker using them as a way to press against or think against, or toward? I know you will say something smart and insightful."
"Dean: That is a lot of pressure. I'll try not to let you down."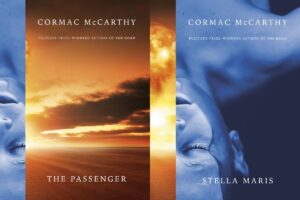 Maggie Doherty on Cormac McCarthy's The Passenger and Stella Maris (The New Republic)
I didn't think anyone could persuade me to read another Cormac McCarthy novel after The Road, but Maggie Doherty makes every book sound fascinating by making it part of a bigger, true story.
"Such is the paradox of The Passenger, a novel at once highly attuned to the pleasures of collective life and resistant to the very idea of it. Unlike the violent, stylized books for which McCarthy is best known, this new novel is loose, warm, colloquial. It explores the sustaining, if impermanent, bonds formed among male friends. It's full of theories and anecdotes, memories and stories, all voiced by some of the liveliest characters McCarthy has ever crafted. The Passenger is McCarthy's first novel in over 15 years; its coda, Stella Maris, is published in December. Together, the books represent a new, perhaps final direction for McCarthy. The Passenger in particular is McCarthy's most peopled novel, his most polyphonic—and it's wonderfully entertaining, in a way that few of his previous books have been. It is also his loneliest novel yet."
Allison Bulger on Vladimir Sorokin's Telluria, translated by Max Lawton (Words Without Borders)
I'm always interested in how critics find new ways to start a review, and Bulger's opening lines here are a particularly sharp hook.
"Of all the jobs esteemed translator Larissa Volokhonsky has rejected, only one text was physically removed from her apartment on the Villa Poirier in Paris.
'Take it back,' she said. 'Rid me of its presence.'
"The cursed title was Blue Lard (1999) by Vladimir Sorokin, known to some as Russia's De Sade, and Volokhonsky's revulsion was par for the course. It would be twenty years before another translator, Max Lawton, would provide eight Sorokin works unseen in the West, including Blue Lard, in which a clone of Khrushchev sodomizes a clone of Stalin."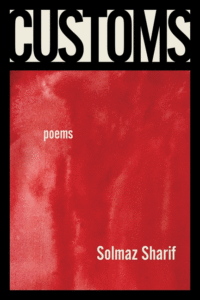 Summer Farah on Solmaz Sharif's Customs (Cleveland Review of Books)
Farah's nuanced review of Solmaz Sharif's new poetry collection further illustrates the potency of a first-person voice.
"Our poets write of our martyrs and resist alongside them; sometimes, I wonder, what life will be like after we are free, and what a truly free Palestine looks like. Last spring, the hashtag "#غرد_كأنها_حرة" circulated on Twitter, a collection of Palestinians imagining life as if our land was free; people imagined themselves moving from Akka to Ramallah with ease, returning to their homes their grandparents left in 1948, and traveling across the Levant without the obstacle of borders. This stanza acknowledges there is more work to be done than just ridding ourselves of the obvious systems that oppress us; decolonization and anti-imperial work are more holistic than we know. Sharif's work is about attunement to the ways imperialism is ingrained into our lives, our speech, our poetry; this moment is direct in that acknowledgement."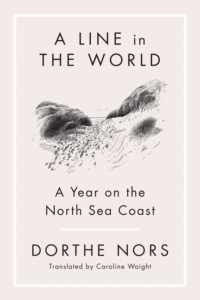 Nicole LeFebvre on Dorthe Nors' A Line in the World (On the Seawall)
LeFebvre opens this review like she's writing a memoir or a personal essay—an unexpected joy that would be very hard to do in third-person.
"Each morning when I wake up, I hear the gentle crash and lull of waves on a beach. 'Gather, scatter,' as Dorthe Nors describes the sound. My eyes open and blink, adjusting to the dark. The sun's not up yet. I scoot back into my partner's body, kept asleep by the rhythmic thrum of the white noise machine, which covers the cars idling in the 7-Eleven parking lot, the motorcyclists showing off their scary-high speeds. For a few minutes, I accept the illusion of a calmer, quiet life. 'Gather, scatter.' A life by the sea."
---