Ten Writers and The Sports They Should Write About
Marlon James on Soccer, Jesmyn Ward on Football, Hanya Yanagihira on Hockey, and More...
George Plimpton, the floppy-haired godfather of participatory journalism, once observed that the pleasure of sports was "the chance to indulge the cessation of time itself," which was just the kind of otherworldly revel Plimpton chased throughout his career as a writer, editor, bon vivant and fireworks enthusiast. After Plimpton died in 2003 the world became a little duller, even for those of us who never knew him, except through his writing (or from the movies, or from the stories people would tell about that party at The Paris Review, or that night at Elaine's). Plimpton is remembered as the man who would try any game, any activity, and just about anything, really, always reporting back with grace and wit.
This month, Little, Brown is bringing out new editions of seven Plimpton classics: Paper Lion, Out of My League, The Bogey Man, Mad Ducks and Bears, Shadow Box, Open Net, and One for the Record. Reading through them, some for the first time, some for the third or fourth, I was struck again by what rich material Plimpton mined from the world of sports, and I began wishing I could convince some of my favorite authors to drop what they were doing and come outside to play, as Plimpton might have, if I'd asked politely and caught his fancy.
So that is, essentially, what you have here: a lark and an invitation. Ten great contemporary writers, matched up with the ten sports (loosely defined) I wish they would embed in for a little while, and then write about. You'll find my reasoning below and, in the cases where I was able to intrude upon peace and privacy, the authors' own reactions to my more or less ludicrous suggestions.
Maybe we'll even convince one of these authors to take up the Plimpton mantle.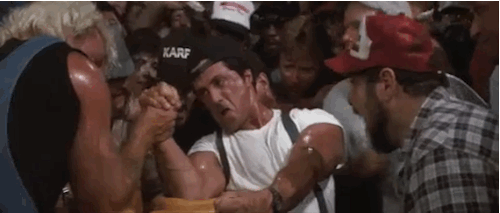 THE SPORT: Arm Wrestling  ·  THE WRITER: Tracy O'Neill
THE REASON: Figure skating would have been too easy. O'Neill's The Hopeful, about an aspiring Olympic skater, was already one of the best "sports" novels in recent memory, earning the author 5 Under 35 recognition from the National Book Foundation. For a follow-up project, let's get O'Neill far away from the rink. Let's ask her to venture into the world of competitive arm wrestling. Arm wrestling, like figure skating, is a sport that fetishizes form. Elbow position, arm angle, grip, and technique are everything. And unfortunately, poor form, or just plain old bad luck, tends to result in gruesome injury (if you dare, run a Google image search for "arm wrestling x-rays"), something O'Neill knows all about. (Her heroine in The Hopeful, Alivopro Doyle, suffers a back injury that compromises body, career and mental health.) Just like figure skaters, arm wrestlers put everything on the line for an outside chance at a few seconds of perfection, and just as often as not, the whole thing ends in misery. What if O'Neill spent the year touring sawdust bars, meeting the oddball characters that populate the sport? If a year is too much to ask, how about a few weeks? I understand the 39th Annual Big Apple Grapple, scheduled for April 17th, was postponed, so we may still have time to make this happen.
THE RESPONSE: "Arm wrestling is a tidy aggression fraught with a misguided sense of love. It's violent handholding operating in 180 degrees. To lose at arm wrestling is to be pushed away from your body's center, reversed from your trajectory. Isn't that what's frightening about intimacy, that somehow we'll end up at a painful angle from ourselves? The arm operates as a metonym for self-possession. I'd write about that: the brawlers straining for the self to prevail over the other, sweating and straining over liquor-sticky tables, believing the adage about where to keep enemies and friends, so that the only way to grow closer is inflicting total agony."   –Tracy O'Neill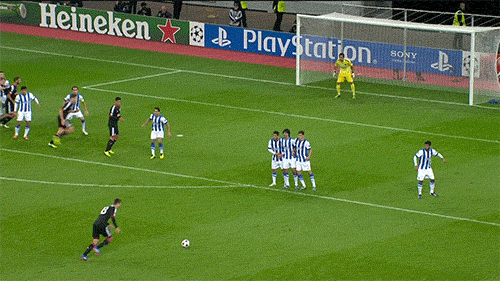 THE SPORT: Soccer  ·  THE WRITER: Marlon James
THE REASON: Let's be honest, any author coming at the beautiful game in 2016 needs to be comfortable writing about a few off-the-pitch activities, too; namely corruption, intrigue, embezzlement, bribery on a massive scale, and hundreds of conflicting stories about what happened, how it went down, and what the hell it all means. We'll need an author who knows how to handle crime and fervor with an impeccably literary sensibility, because anyone who tries to get a handle on this sport—call it football, soccer, or international conspiracy—is going to need a pretty philosophical bent, or else he/she is liable to go completely mad. That's where Marlon James comes in. He's the author of A Brief History of Seven Killings, the Booker Prize-winner about the fallout from the attempted assassination of Bob Marley in 1976, a sprawling masterpiece of a book that reportedly began as an attempt to write a crime novel. James says that his next project is a Game of Thrones-style fantasy epic, but if he's in the mood for high drama, fiefdoms and in-fighting, couldn't he just as well find all that at Euro 2016 or, say, in the federal courthouse in downtown Brooklyn when the indicted FIFA officials get hauled in to enter their guilty pleas? Better yet, what if the Jamaican national squad gave him a tryout in the lead-up to Qatar 2022 qualifying? Usain Bolt supposedly has an open offer. Why not James, another national treasure?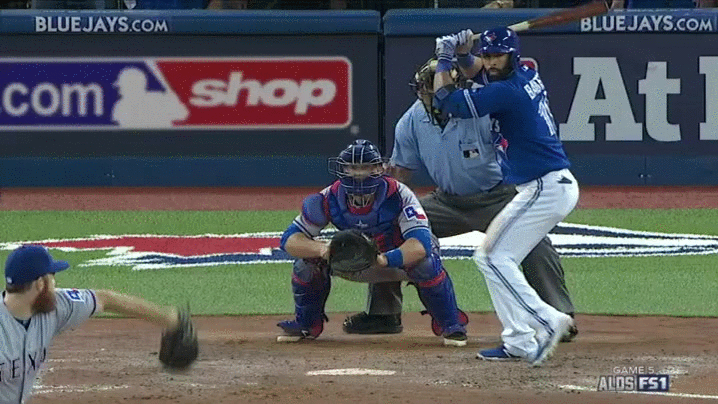 THE SPORT: Baseball  ·  THE WRITER: Eduardo Halfon
THE REASON: First, we need a longtime fan, an author who grew up with the game, because baseball, more than any other sport, isn't for the newly initiated. The infield fly rule? The erratic outfield dimensions? The call to the bullpen? They require a little seasoning, a little experience. Second, far more than in Plimpton's day, to understand modern baseball from the player's perspective, you need to be fluent not only in Spanish, but in the different cultures of the Americas. Eduardo Halfon, author of The Polish Boxer and Monastery, first made his name in Guatemala and Spain, but was raised in the States, where he became an avid baseball fan and a diehard Yankees supporter. His prose, too, matches the game: intricate, searching, eccentric, with sudden flashes of madcap humor, like an ace in the bullpen on his day off, lighting shoelaces on fire. Halfon could pull off almost any Plimpton-style project you could dream up: spring training (he grew up around the Grapefruit League); a semi-pro barnstorm through the MidWest (where he lives now); a year in Cuba, before the yankqui invasion (just a hunch).  All we need, I suspect, is to make sure he gets at least one good trip to the Bronx out of all this.
THE RESPONSE: "Baseball is, more than any other sport, a children's game. It is as perennial children that we play it, and that we continue to watch it. I grew up in the game, both as an avid little leaguer and as a spring-training groupie—with pics to prove it…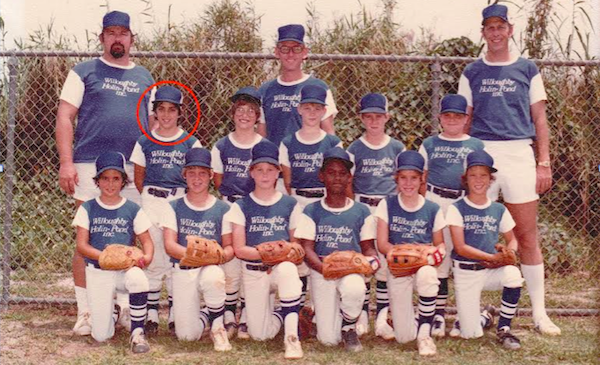 Just this morning I had a thought. No sport so clearly defines the seasons as baseball. Spring brings new hope to every young player, to every team. Summer brings long, slow days as the season gets warmer, as you play catch outside with your friends or your father until the ball is no longer visible in the last glimmers of light. Fall brings death, of the leaves, of school vacation, of certain players whose bodies just can't keep up with the grind, of teams that start dropping off. And winter is, of course, the long sleep, until it all starts over again, and we all wake up again, as children again, the following spring."   –Eduardo Halfon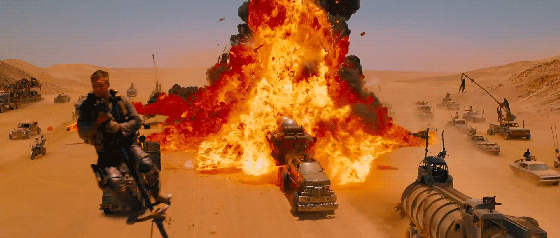 THE SPORT: Desert Racing  ·  THE WRITER: Claire Vaye Watkins 
THE REASON: Desert racing, the sport that was created in the barren wastelands of Southern California, is every bit as dystopian as it sounds, with massive rallies, roaring machines, abominable landscapes and wicked conditions—pretty much Mad Max: Fury Road with checkpoints. It is, in other words, right in Claire Vaye Watkins's wheelhouse. In Gold Fame Citrus, Watkins brought us a post-apocalyptic West—parched, violent, surreal—and the story of Luz and Ray, a young couple determined to cross that hellscape in search of something better in the east. Imagine Watkins taking us on a dune buggie ride down the Baja Peninsula, or from Paris south through Europe and across the Sahara to Dakar. Need more proof of her chops? Try this, from Watkins's "How to Escape Your Hometown," recently featured on Lit Hub: "On a clear night you can see the city lights over the range, our neon aurora borealis. To the west, over another mountain range is Death Valley. Pahrump is hot and dry as hell—over a hundred degrees the whole week we're here for the Mojave School… It's a place where the boys become construction workers and the girls become cocktail waitresses. The sunsets are sublime." Add a 600-horsepower engine to that stark desert poetry and you'll find yourself with one hell of a book.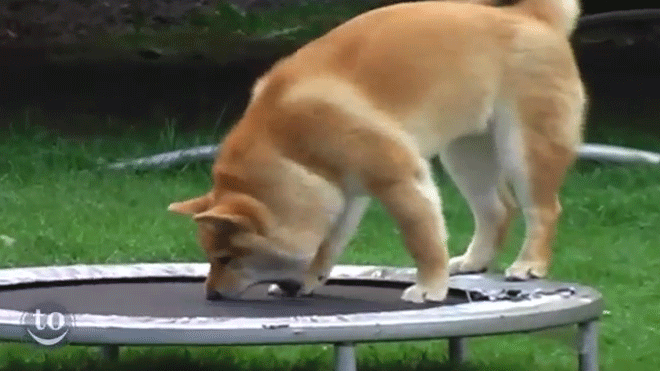 THE SPORT: Trampolining  ·  THE WRITER: Rabih Alameddine
THE REASON: Bear with me here. First, yes, trampolining is a sport. It's even in the Olympics. (The regulation equipment, in case you were wondering, is a 16.5′ x 9.5′ frame, with a .24" nylon bed. Trampolining is a variety of gymnastics and is scored in a similar way. The Chinese dominated at London 2012.)  Second, I do mean that Rabih Alameddine, author of the National Book Award-finalist, An Unnecessary Woman, about an elderly Beiruti shut-in who spends her days consumed by memories of the Lebanese Civil War, neighborhood grudges, and the finer points of literary translation. This isn't the most obvious match, but the fact is, for all his dark material, nobody summons up joy quite so effusively as Alameddine, whether it's one of his characters rhapsodizing over a passage of Woolf or Pessoa, or the author himself posting madcap gifs and snapshots on Twitter. Anyway, don't you think the world of trampolining has a dark, possibly homicidal underbelly? All those glorious ups. The downs must be brutal.
THE RESPONSE: "I already wrote something. You can trim it or add to it depending on word count requirements. On Trampoline, by Rabih Alameddine: Up, down, up, down, up down, up, down, up, down, up, down, up, down, up, down, up, down, up, down, up, down, up, down, up, down, up, down, up, down, up, down, up, down, up, down, up, down, up, down…"   –Rabih Alameddine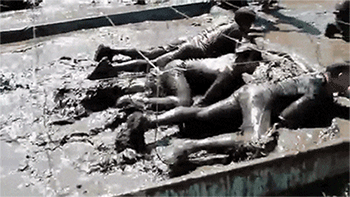 THE SPORT: Tough Mudder  ·  THE WRITER: Karen Russell
THE REASON: Russell, the MacArthur Fellow and the author of Swamplandia and Vampires in the Lemon Grove, writes about muck—swamps, bayous, mangroves, and mud—like no other contemporary author. She's a brilliant cataloguer of human oddities and eccentric practices. Where the extreme and fantastic meet the everyday, Russell thrives. Her most recent novella, Sleep Donation, was about an organization that was built to satisfy basic biological needs and morphed into a kind of totalitarian cult. Sound familiar? Welcome to the world of Tough Mudders, where earnest software salesmen, recent mothers, and alt lifestyle bros gather on weekends to slosh through sadistic obstacle courses designed by special ops veterans. Competitors pass through stages like the "Arctic Enema" (ice-filled dumpster), the "Electroshock Therapy" (live wires, mud), and the "Boa Constrictor" (tubes filled with cold mud). Afterwards, they all hang around the parking lot pounding energy drinks and talking about the Monday-to-Friday rat race. ('Brooks Brothers? Nah, dude. You gotta go Charles Tyrwhitt slim-fit, feel me?') Tough Mudders are everywhere nowadays, so Russell could have her pick of events. Here's a pitch: a long-form piece about the company's latest offshoot, the Fruit Shoot Mini-Mudder, a horrifying obstacle course for small children. (Actually a thing.) That's worth 6,000 words, at least.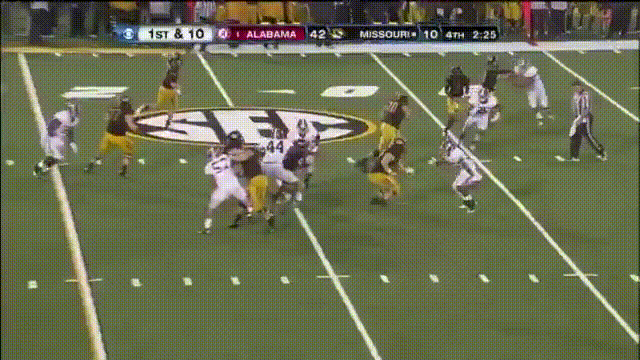 THE SPORT: Football  ·  THE WRITER: Jesmyn Ward
THE REASON: In Plimpton's day, professional football was still a sport on the margins of American culture. This was the pre-merger era, before the first Super Bowl, before Nike, before Madden, when a good linebacker made about $25,000 a year. Paper Lion, a light-hearted romp through training camp, suited the sport and the times. But now, 50 years later, when football is by far the richest, most popular, most powerful sport in the country, when new reports come out all the time indicating that the game is destroying its players' brains (while NFL executives use a legal defense playbook handed down from Big Tobacco), and when young men—especially poor black men in the South—are told that the gridiron is their path to glory, who better to take on the sport than Jesmyn Ward? Following her 2011 National Book Award-winning novel, Salvage the Bones, Ward published the devastating memoir, Men We Reaped, which examined the deaths of five young men in rural Mississippi and the institutional racism and poverty that contributed to their tragedies. It was a book, in Edwidge Danticat's description, about "a country that is supposed to be post-racial but still seems hell-bent on the epidemic destruction of young black men." This might be a pretty sobering suggestion, but isn't that the kind of perspective we need when it comes to today's NFL? Say Ward spent a few months hanging around the New Orleans Saints—the sidelines, the executive suites, the players' homes, the streets on game day. Think what we might learn about the sport and about ourselves.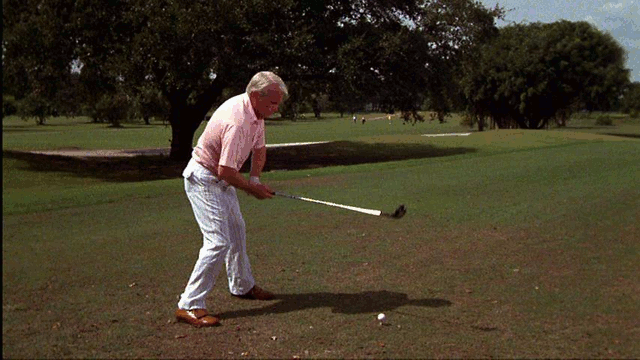 THE SPORT: Golf   ·  THE WRITER: A. Igoni Barrett
THE REASON: A. Igoni Barrett's new novel, Blackass, opens with a surprising discovery. Its hero, Furo Wariboko, a young black man in Lagos, has woken up one morning to find that, except for his ass, his skin has turned white: "His alabaster belly, and his pale legs beyond, covered with fuzz that glinted bronze in the cold daylight pouring in through the open window." Furo's new identity earns him odd looks and whispers on the streets, but also a job, an apartment and a woman. Barrett is a skillful dissector not only of race, but of social intricacies of all kinds: the way we look at each other, the way we talk, the privileges we invent and exploit. That's the kind of gaze we need for a sport as absurdly mannered as golf. Barrett would be an expert guide to the "gentlemanly" game, its unspoken rules, its clubhouse codes and insidious traditions. Not to mention, he's funny as hell. We're going to need a little humor for a sport this dry. And finally, brass tacks: Barrett is wiry strong, the way you need to be for a good true drive, and has the self-possession to sink a 12-foot putt with the gallery and the TV crews and the green blazers standing by. He has a whole year to get ready for Augusta 2017.
THE REACTION: *grinning* – "Apart from the grinning, you still want my reaction?" (I think we have our answer, Mr. Barrett…)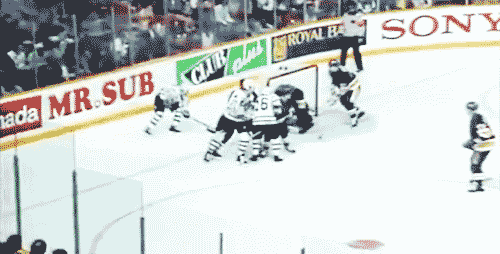 THE SPORT: Hockey  ·  THE WRITER: Hanya Yanigahara
THE REASON: With her 2015 National Book Award-nominated novel, A Little Life, Yanigahara proved herself a master of the trappings of male friendship and camaraderie. What activity better cultivates and exploits those same trappings than hockey, that throwback game where men are supposedly still men, where brutality, elegance, and grit power everY trip across the blue line? It's a sport that requires deep insight into the nature and consequences of pain—the pain we inflict on others and on ourselves, the ways we manage and medicate, the myths we develop to explain it all. Without making light of the traumas of A Little Life, or of The People in the Trees—they are many and terrible—we know that Yanigahara can handle pain, and that she'll come at the sport with humanity, compassion, and acumen. We also know that she can write on assignment. Yanigahara has served as an editor for Condé Nast Traveler and T: The New York Times Style Magazine, and presumably won't have any problem picking up a new sport, a new culture, and a new story, just like Plimpton did in his day. The only question, as I see it, is whether she should focus on one of the game's stars—Sydney Crosby, Alex Ovechkin, Steven Stamkos—or, better yet, one of hockey's true characters—the grunts, goons and enforcers.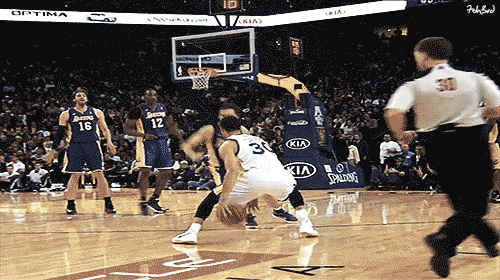 THE SPORT: Basketball   ·  THE WRITER: Tony Tulathimutte
THE REASON: In 2016, there is only one NBA team that matters: the Golden State Warriors. They're everything beautiful and good about the sport of basketball—the balletic movement, the creativity, the preening youth, the effervescent fun of the whole damn thing. They're also part of the Bay Area moment. Golden State's owner is a partner at a Silicon Valley VC firm, and the players are regulars at the Reboot Float Spa in San Francisco. Enter Tulathimutte, author of Private Citizens, a satire about twenty-somethings in San Francisco, which New York Magazine recently called "The First Great Millennial Novel." What would happen if Tulathimutte turned his attention across the Bay and laid the Warriors bare? What would we find out about the game and the culture? Is Steve Kerr a cult leader? Is Steph Curry the Messiah? Is Draymond Green developing a new ride-share app that might just be the next big tech unicorn? We need answers. We need biting wit, reliable insight, and another ball-handler in case anything happens to Steph or Shaun. We need Tulathimutte.
The Response: "I have no idea what I'd say about basketball, since I have no recollection of ever having watched a whole basketball game from beginning to end, though even I've heard of Steph. I did however play a ton of NBA Jam and would always pick Bill and Hillary Clinton whenever they were an option (oddly relevant today). America demands a Clinton-Sanders / Trump-Cruz NBA Jam matchup."   –Tony Tulathimutte
Feature image: Jack Kerouac in his football-playing days.
---