Telling the Stories of the Wrongly Incarcerated
Phoebe Zerwick Recommends Books About Justice and the Carceral State
Darryl Hunt was a 19-year-old Black teenager in my hometown of Winston-Salem, N.C. when he was falsely accused in the rape and murder of a young, white newspaper editor. From the moment of his arrest, the racism that perverts our justice system at every level made his conviction all but inevitable. He fought bravely for his innocence for nearly 20 years, and when he was finally released from prison, he turned his energies to advocacy work, but ultimately the burden of such grave injustice caught up with him, and in 2016, he died by suicide.
When I was working on my book Beyond Innocence: The Life Sentence of Daryl Hunt, I read widely, first to understand the systemic flaws in our legal system that cause or create the conditions for the injustice Hunt suffered. Having written and taught about the criminal legal system for more than 20 years, I have learned that stories of crime and justice appeal to readers because they speak so profoundly to the human condition, to questions of power and ambition, love and loyalty, hope and despair. I wanted to write about the emotional weight born by Hunt and the people who loved him from what I have come to think of as crimes of the state. That inquiry led me beyond works of history, journalism, and memoir to fiction and poetry. The list below is by no means exhaustive, but I hope these works help readers, as they helped me, to think about the ways in which our criminal legal system harms the cause of justice.
I found some of the most engaging and deeply researched work on the criminal legal system in magazines and online news sites by journalists able to weave legal theory, science, and other research through a compelling narrative. I recommend anything by Pamela Colloff, an author and journalist based in Texas. "Blood Will Tell," a two-part article for The New York Times Magazine, tells the story of a high-school principal who must mourn his wife's death while defending himself against the bogus science of blood spatter analysis. I'm eager to read Colloff's forthcoming book, A Deal with the Devil, about a jailhouse informant whose testimony sent dozens away to prison.
"Trial By Fire," published in The New Yorker by David Grann, author of Killers of the Flower Moon, tells the story of a man executed in Texas for killing his three children in spite of evidence that the arson investigation that led to his conviction was, in all likelihood, false. Published in 2009, it remains one of the most haunting pieces I have ever read on wrongful conviction.
Maurice Chammah's piece, "Anatomy of a Murder Confession," published in January by The Marshall Project, dissects the methods investigators use to interrogate and often extract false confessions through the story of a Texas Ranger and master of these techniques. Finally, anything by Joseph Neff, who writes for The Marshall Project, Jennifer Gonnerman, who writes for The New Yorker, or by Steve Mills and Maurice Possley, who together investigated dozens of cases for the Chicago Tribune, is worth reading.
Now to books.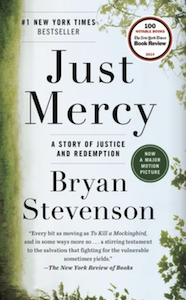 Brian Stevenson, Just Mercy
(One World)
Brian Stevenson's Just Mercy is beloved by so many for good reason. He tells the story of his lifelong quest for justice with honesty and deep love for his clients and their families. His account of what it was to be a young Black lawyer in the Deep South and the crushing burden he felt in the face of an unjust system reminds me of how one person can pierce the overwhelming power of the state.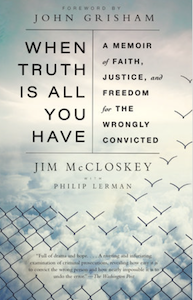 Jim McCloskey & Philip Lerman, When Truth is All You Have
(Anchor Books)
Before Stevenson founded the Equal Justice Initiative and before Barry Scheck and Peter Neufeld established the Innocence Project, Jim McCloskey, a young seminarian, started looking into the innocence case of Jorge de los Santos. McCloskey went on to found Centurion Ministries, an organization that has freed 67 wrongly incarcerated. His memoir, When Truth is All You Have, published in 2020, reminds me again of the dedication and heart that advocates like those who rallied around Hunt bring to their work.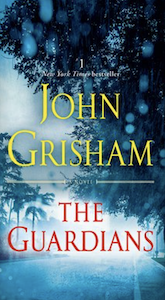 John Grisham, The Guardians
(Anchor Books)
John Grisham, a champion of the innocence movement, turned McCloskey's story into a classic Grisham page-turner, The Guardians. As with all his legal thrillers, this one is filled with strong characters and suspense, making the subject of wrongful conviction accessible to readers who may not be drawn to works of nonfiction.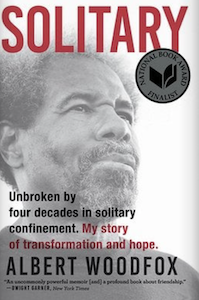 Albert Woodfox, Solitary
(Grove Press)
Albert Woodfox served four decades in solitary confinement in the infamously brutal state prison on the former Angola plantation in Louisiana. His memoir, Solitary, which was a finalist for the 2020 Pulitzer in General Nonfiction, reveals the power of the solidarity found in political movements and friendship for a life of meaning in the space of a six-by-nine-foot cell. Woodfox's story helped me imagine some of what Hunt endured.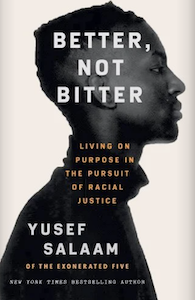 Yusef Salaam, Better, Not Bitter
(Grand Central Publishing)
Better, Not Bitter, by Yusef Salaam, is another powerful story of survival. Salaam was one of five teenagers falsely convicted in the rape and beating of a young, white jogger in New York City's Central Park. The story has been told in the Ken Burns documentary, "The Central Park Five," and in Ava DuVernay's Netflix series, "When They See Us." Salaam's memoir takes readers beyond the case of wrongful conviction to his childhood, the strength he found in his family's fierce love, and his journey after prison to rebuild his life.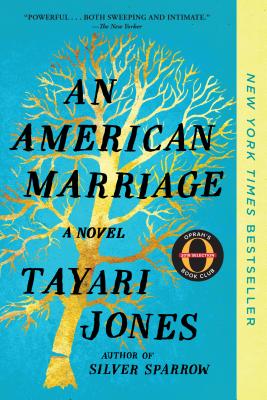 Tayari Jones, An American Marriage
(Algonquin Press)
One of the themes I wanted to look at in Beyond Innocence was the way Hunt's wrongful conviction shattered the lives of those who loved him. Fiction provided me with much insight. In her 2018 novel, An American Marriage, Tayari Jones explores a marriage tested and then broken by a false conviction. The book helped me understand the loneliness Hunt faced in prison and the fragility of relationships, even among those who love each other deeply.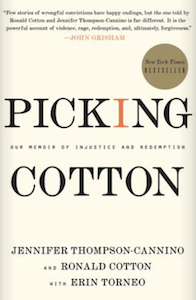 Ronald Cotton & Jennifer Thompson-Cannino, Picking Cotton
(St. Martin's Griffin)
The discussion of wrongful conviction too often ignores the victim of the crime, the men and women denied justice as much as the wrongly convicted when the wrong person is punished. The joint memoir, Picking Cotton, by Ronald Cotton and Jennifer Thompson-Cannino, recounts the experiences of a man wrongly convicted of rape and the woman who mistakenly accused him. Cotton was exonerated in 1995, after the real rapist was identified by DNA evidence, leaving Thompson to grapple with the guilt of having sent an innocent man to prison. Their memoir tells the story of a friendship that helped each come to terms with the injustice they had both endured.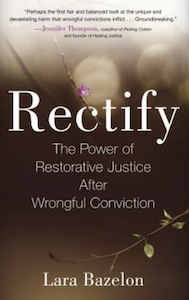 Lara Bazelon, Rectify: The Power of Restorative Justice After Wrongful Conviction
(Beacon Press)
Lara Bazelon, a criminal defense attorney and law professor in San Francisco, saw in her legal practice how the harm done by wrongful conviction lives on even after the court battle to exonerate is won. Her 2018 book Rectify: The Power of Restorative Justice After Wrongful Conviction, grew out of her frustration with the legal system's failure to adequately repair the damage it inflicts. Her book tells the stories of crime victims, prosecutors, jurors and those falsely convicted to illuminate their shared trauma.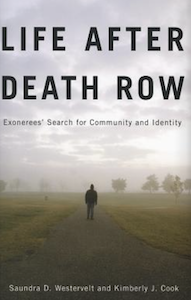 Saundra Westervelt & Kimberly Cook, Life After Death Row
(Rutgers University Press)
In looking into the difficulty of returning home after prison, I found scant research on the particular hurdles faced by those released after spending years in prison for crimes they had not committed. Life After Death Row, by Saundra Westervelt and Kimberly Cook, examines what they call the "sustained catastrophe" of a wrongful conviction.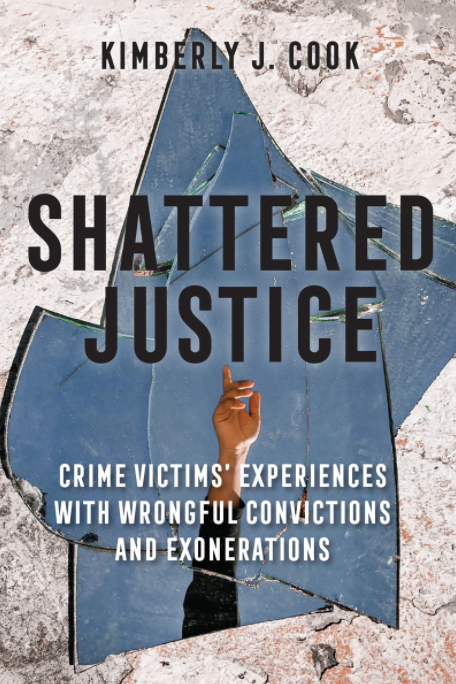 Kimberly Cook, Shattered Justice: Crime Victims' Experiences with Wrongful Conviction
(Rutgers University Press)
Cook has authored a new book, Shattered Justice: Crime Victims' Experiences with Wrongful Conviction, coming out in August, from Rutgers University Press, which promises to shed light on how the legal system betrays crime victims when it locks up an innocent person and leaves the true culprit free to commit more crimes.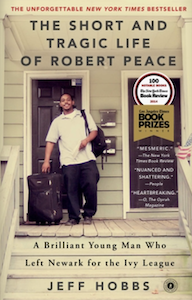 Jeff Hobbs, The Short and Tragic Life of Robert Peace
(Scribner)
After his exoneration in 2004, Hunt straddled two worlds: his public life as an advocate for social justice and his private life, spent among friends, many of whom shared his experience of prison. Ultimately, the pressure of living a double life weighed on him. Jeff Hobbs tells a similar tragedy in his haunting 2014 book The Short and Tragic Life of Robert Peace, the story of a brilliant young Black man from Newark who graduates from Yale but remains tied to his friends from his old neighborhood.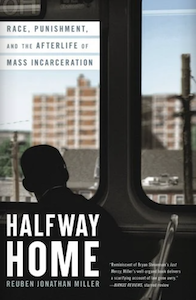 Reuben Miller, Halfway Home: Race, Punishment, and the Afterlife of Mass
(Little Brown and Company)
Reuben Miller's book Halfway Home: Race, Punishment, and the Afterlife of Mass Incarceration, published in 2021, gives voice to the problem Hunt called the "homecoming" from prison, which he devoted himself to during much of his 12 years of freedom. Miller's book on the systemic barriers to re-entry is steeped in the research he has conducted as a sociologist at the University of Chicago, but its emotional heart is in the stories he tells, including those of his brothers and father.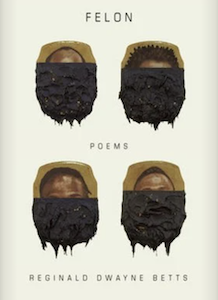 Reginald Dwayne Betts, Felon
(W.W. Norton)
As a writer of nonfiction, I find myself turning to poetry to rediscover the rhythm of the English language and emotional insight I hope to bring to my work. In his 2019 volume of poems titled Felon, Reginald Dwayne Betts writes from his experience about prison and life after prison. The poems remind me of the limits of language to fully convey the trauma caused by our criminal legal system. As Betts writes, "No words exist for the years we've lost… to prison."
__________________________________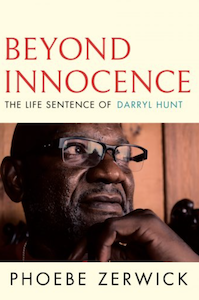 Beyond Innocence: The Life Sentence of Darryl Hunt by Phoebe Zerwick is available through Atlantic Monthly Press.
---