Spoiler(s): The Dog Does Die at the End, a Reading List
E.B. Bartels Recommends Annie Hartnett, Sy Montgomery, Kira Jane Buxton, and More
There's a certain dread that comes when you first encounter an animal character in a book. Oh crap, you might think, how long until this one dies?
I get it. To grow attached to a character only to have them killed off can feel like the animal exists on the page just to pull at the readers' heartstrings. Arthur Chu wrote for Salon, "It's widely acknowledged that people get much more distressed over the death of a dog or a cat in a movie than of a human being. Want to make your audience love the hero? Have them save a cat. Want to make your audience hate the villain? Have them kick a dog." There is  whole website (DoesTheDogDie.com) that allows people to look up movies before viewing them to check if a dog (or another animal) gets hurt or killed. (This website is also incredibly helpful if you are writing a book about pet death.)
But before we blame authors and filmmakers for trying to trick us into shedding a tear, consider this: As anyone who loves animals knows, the problem with having pets is that they simply do not live as long as people do (tortoises and parrots aside). To know and love animals is to face their inevitable deaths. Books that dig into this hard truth are simply reflecting the reality of a life spent surrounded by non-human animals. What's remarkable is that, both in literature and in our lives, despite the sadness and despair we feel after the deaths of animals, we continue to welcome new animals in. There is something so good about being around animals that outweighs that terrible sorrow at the end.
The following books where, yes, the dogs (and other animals) do die, are, to me, about the joy that comes with a life filled with non-human creatures. These books will absolutely make you cry, but they'll also make you hug your animal friends a little closer.
(A note that some of the descriptions below include spoilers, but, then again, you knew what was going to happen as soon as that animal appeared on the page, right?)
*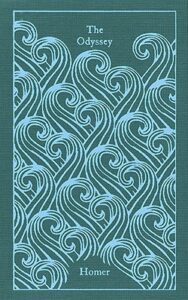 The Odyssey by Homer
Any list of classic literary animal death scenes must begin with Argos, Odysseus's dog. That is a rule. The entire twenty years that Odysseus was away from Ithaca fighting various wars and mythical monsters, Argos waited patiently at home for his human to return before. Twenty years of waiting! That's 140 dog years! Which just shows how Argos hanging on to see Odysseus one more time before "the dark shadow of death closed down on Argos' eyes" is an excellent reminder of the utter loyalty that animals have for the people they love. Argos and Odysseus also demonstrate the timelessness of the human-pet relationship, considering the fact that this is one of the oldest books in human record.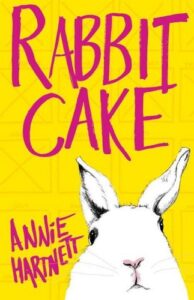 Rabbit Cake by Annie Hartnett
This entire novel is about grief—the story centers on Elvis, a ten-year-old girl mourning the loss of her mother—and so when the family dog, Boomer, also dies, it feels like it could be too much. Boomer's loss hits the already-mourning family hard, compounding on their already raw grief, but at the same time, through Hartnett's masterful storytelling, you see how Elvis relies on memories of Boomer to lift her when she gets especially down. She misses both her mom and Boomer, but her dog's death shows how, after animals are gone, the stories we remember and share about them can make us happy.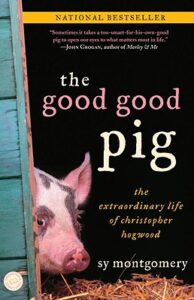 The Good Good Pig: The Extraordinary Life of Christopher Hogwood by Sy Montgomery
Montgomery's memoir is essentially a book-length obituary for her pet pig, Christopher Hogwood. Throughout his life, Christopher Hogwood needed to consume so many calories that Montgomery had to turn to her community to help feed him––gathering their compost scraps to add to his daily slop, which Christopher Hogwood found utterly delicious. In particular, Montgomery and her husband grow close to her neighbor's daughters. Through pets themselves, and through the connections we make to other people with our pets, we can create our own chosen families. Through a pig, Montgomery found her people.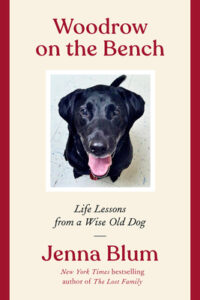 Woodrow on the Bench: Life Lessons from a Wise Old Dog by Jenna Blum
Blum's memoir recounts the last year of her dog Woodrow's life as she comes to accept that it is the end. Though a lot of Blum's book deals with the difficult choices that one has to make around a pet's end-of-life-care, what stands out the most in her book is all the joyful moments that make up her final months with Woodrow. Friends, family, neighbors, exes and current partners, the doorman at the hotel down the street, and even bookstore employees rallied together to give Woodrow the best last year he could possibly have––trips to the beach, the finest of snacks, and just hours enjoying time sitting on Woodrow's bench across the street from Blum's apartment. Animals find joy in the simplest of things, and they remind us to do that too.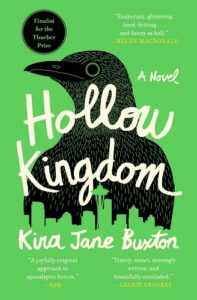 Hollow Kingdom by Kira Jane Buxton
In the dystopian world of Hollow Kingdom, humans have all perished to a mysterious virus and only non-human animals are left. A domesticated crow named Shit Turd, teams up with a dog, Dennis, who also lived with S.T.'s former owner (RIP Big Jim). While the book is written from the perspective of the crow, you watch S.T. come around to Dennis over the course of the book, seeing his thinking change from "wow, what a dumb dog" to "this is my most loyal friend." No one loves you like a dog.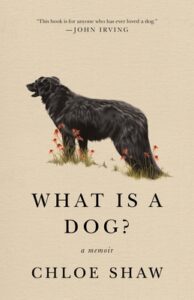 What Is A Dog? by Chloe Shaw
In this beautiful memoir, Shaw recounts her beloved dog Booker. While Shaw had a dog before Booker and has had several since him, her memoir illuminates the way one specific animal can change your life. Booker, who first belonged to Shaw's husband, was the force that first attracted Shaw to her now-spouse. She writes about how the course of her life would be completely different if this big brown dog hadn't leaned up against her legs that first day. Life is full of what-if moments: What if I had taken that job? What if I hadn't broken up with that person? What if I lived in a different place? And pets are part of that too: their impact can be so profound they can alter the course of a person's life.
The Alpha Female Wolf: The Fierce Legacy of Yellowstone's 06 by Rick McIntyre
While the wolves that wildlife biologist McIntyre writes about in his "Alpha Wolves of Yellowstone" series are certainly not pets, McIntyre is the first to admit that he and other Yellowstone wolf watchers certainly grow attached to certain packs and individuals. This meticulously detailed book made up of McIntyre's scientific observations tells the story of the "rockstar" alpha female 06, and her death at the hands of a hunter.
Even though I knew her death was coming from the beginning (I remembered her 2012 New York Times obituary), throughout the book McIntyre keeps track of the many life lessons he learned from his years of observing 06. Not for one second do I believe that McIntyre would trade the pain he felt at 06's death for the thousands of hours he spent observing her through his scope and the happiness he felt watching her hunt with her pack and play with her pups. We can learn so much for animals just by watching them.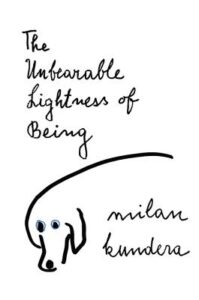 The Unbearable Lightness of Being by Milan Kundera
Kundera's novel is centered on the story of a human couple, Tereza and Tomas, and their dog Karenin. While Tereza and Tomas have gone through many highs and lows during the years of their marriage, Kundera shows how the love between a human and a pet is something entirely different: "No one forced [Tereza] to love Karenin; love for dogs is voluntary… But most of all: No one can give anyone else the gift of the idyll; only an animal can do so, because only animals were not expelled from Paradise. The love between dog and man is idyllic. It knows no conflicts, no hair-raising scenes; it knows no development. Karenin surrounded Tereza and Tomas with a life based on repetition, and he expected the same from them."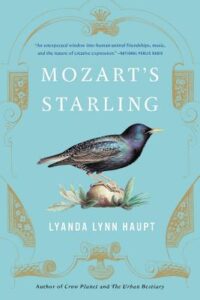 Mozart's Starling by Lyanda Lynn Haupt
Haupt's book documents both her own experience with keeping starlings and the history of the composer Mozart's own pet starling. Mozart's starling was famous for (allegedly) inspiring some of the composer's most famous melodies, and when the bird died, Mozart outdid his usual flamboyant self with an even more extravagant funeral for his pet. While there is a lot of discussion over the fact that this bird memorial service came right after Mozart did not go to Salzburg for his own father's funeral two months prior, I think it shows just how we can't know for certain what someone's relationship with an animal really means. We can be our most pure self with our animals, and animals love us back in a way without judgment that often parents, like, say Mozart's father, might not be able to do.
The Art of Racing in the Rain by Garth Stein
This breathtaking novel by Stein is told from the perspective of an elderly dying dog, so, yeah, good luck holding it together while reading this one. But as Enzo recounts the story of his life, readers are reminded that while animals' lives can seem short to us, they are just as full and complete as a human's life. Ten years to a person can be a blip, but ten years to a dog is their whole world, with plenty of time to live and love.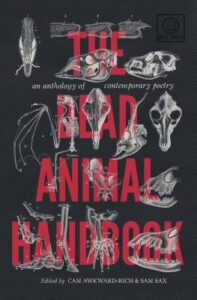 The Dead Animal Handbook: An Anthology of Contemporary Poetry, edited by Cameron Awkward-Rich and Sam Sax
There are many glorious poems in this collection that grapple with the deaths of animals, but in particular I keep rereading "When Edith Doesn't Have a Body" by Meg Freitag, about the death of her pet bird, Edith. Freitag writes about searching for Edith's body which she eventually finds halfway under the radiator in her kitchen. "And when I finally did [find her] I wanted to call to her, / In the other room, saying Edith, / I found her! I wanted to say to her / Edith, are you perched tightly? Because, shit, / This is going to break your heart." Animals are our confidants. They keep our secrets. They hold our feelings. That's why their deaths hit so hard in the first place.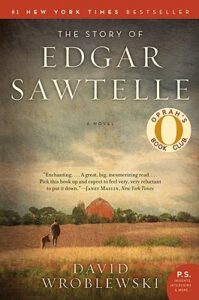 The Story of Edgar Sawtelle by David Wroblewski
Wroblewski's retelling of Hamlet includes one of the most beautiful passages I have ever read about the human-pet connection. At one point in the novel, our young protagonist, Edgar, suffers the loss of his dog, Almondine, who had been his companion since birth. He visits her grave and revels in her memory: "An oceanic roar filled his head. All his memory, all his past, rose up to engulf him. Images of Almondine.
How she liked peanut butter but not peanuts; how she preferred lima beans to corn but refused peas; how, best of all, she adored honey, any way she could get it, licked from fingers, from his lips, dabbed on her nose. How she liked to snatch things from his hands and let him take them back. How if he cupped her chin she would lower and lower her head all the way to the ground to stay like that. How different it was to stroke her with his palm than with his fingertips. How he could lay a hand on her side while she slept and she wouldn't open her eyes but nonetheless understood, and her breath came differently."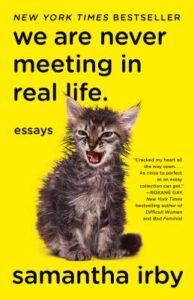 We Are Never Meeting in Real Life by Samantha Irby
The hilarious Irby, who has written for comedies like Tuca & Bertie and Shrill, brings her own sense of humor to recounting stories about her now-deceased cat Helen. Throughout her essays, Irby takes on Helen's imagined voice—sarcastic, biting, and mean—and even when it comes time for her death, Helen is utterly unsentimental about the whole thing, mocking Irby for crying and running out of the room. While Helen's remarks are funny in contrast to Irby's emotions, the essay reminds you of how animals live in the moment. They appreciate the here and now, and don't worry about the future or the past. Just enjoy the time we have together.
_____________________________________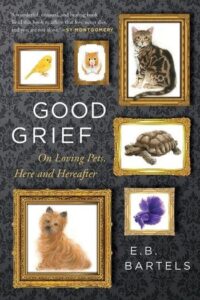 Good Grief: On Loving Pets, Here and Hereafter by E.B. Bartels is available from Mariner Books, an imprint of HarperCollins Publishers. Bartels will be in conversation with Heide Hatry at McNally Jackson Seaport on Thursday, RSVP here.
---