Six Great Novels about Old Friends and Old Friends
Bobby Finger Recommends Tove Jansson, Mattie Lubchansky, and More
When strangers ask why I, a millennial, wrote a book about boomers in their sixties, I usually tell them some version of this: I've long treasured stories about people much older than myself because I have an unshakable fear of death and that imagining the lives of those who have lived long, eventful lives allows me to do the typically difficult job of imagining myself getting older. It's a form of therapy, I sometimes conclude. It's me dealing with my own issues through fiction. This is a good answer, I think. This is an answer that seems to satisfy those who do the asking.
My close friends and family, however, have never asked such a thing. Why did I write about the two older women best friends in The Old Place? "When I read the synopsis I thought, oh duh, your favorite show is The Golden Girls," a close friend once told me, and I assume they're not alone. Of course he wrote about the deep and sometimes tumultuous relationship between Mary Alice and her best friend Ellie, they must think. It's not that they're wrong, exactly. In fact, maybe they're more right than I'm willing to admit to myself, let alone publicly. But there's more to it than just Blanche, Dorothy, Rose and Sophia.
Beyond the great bonds found in classics like Toni Morrison's Sula, Mary McCarthy's The Group, and of course Elena Ferrante's Neapolitan novels, these are some novels about "old friends" that I've found myself repeatedly recommending to some of my closest friends. These are the novels I want people I care about to care about too—a way of asserting our friendship (and my confidence in its lasting nature) through someone else's wonderful story.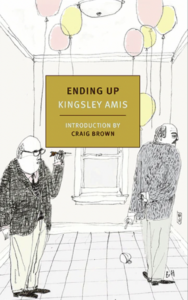 Kingsley Amis, Ending Up
You can practically hear the creaking knees and floorboards in this biting and hilarious novel about a crumbling country home filled with people who are "old friends" in every sense of the phrase. Forgive me in advance, but do you remember the scene near the end of Titanic when Rose recounts the bodies floating in the sea to the younger people who have been listening to her drone on about a love affair with Jack for god knows how many hours? They're in awe of her wisdom, her long life well-lived. "Afterward, the 700 people in the boats had nothing to, but wait," she says to her comically rapt audience. "Wait to die, wait to live, wait for an absolution that would never come." The folks in Ending Up would have rolled their eyes and told old Rose to shut up.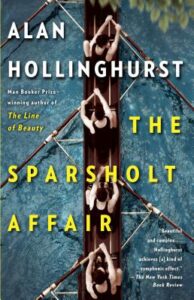 Alan Hollinghurst, The Sparsholt Affair
Nearly all of Hollinghurst's novels chronicle the prickly and undefinable relationships between privileged (and often insufferable) queer Englishmen in the middle to late 20th century, and though my favorite is and will always be The Line of Beauty, his most expansive and breathtaking story of friendship is The Sparsholt Affair. Spanning well over half a century, the novel chronicles a handful of queer friendships–the way they bent and twisted and sometimes even shattered, the reverberations of each affecting generation after generation of queer people who came after them. If The Line of Beauty is about coming of age, The Sparsholt Affair is about all the ages to come.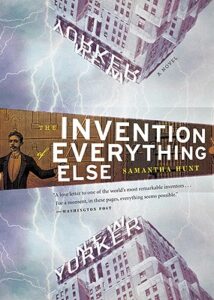 Samantha Hunt, The Invention of Everything Else
Samantha Hunt's gorgeous and beguiling novel features a friendship formed in the Hotel New Yorker between one of its gentle young cleaners, Louisa, and its most mysterious and reclusive resident, a frail but eccentric man named Nikola Tesla (yes, that Nikola Tesla). Among myriad other things (like all of Hunt's books, it would be a crime to define it by a single genre, plot, or theme), The Invention of Everything Else is about how terrifying it can be to reach out to someone with the intention of making a friend, and the transformative pleasure and privilege that can result from the effort. Friendship is as mystifying and powerful as a Tesla coil–one of life's most wonderful risks.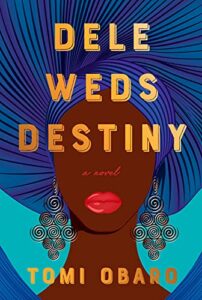 Tomi Obaro, Dele Weds Destiny
One of my favorite books from last year was this disarmingly moving story about three women coming together for the wedding of one of their daughters some three decades after they all met in college in Nigeria. Destiny is getting married to a young man named Dele, as the title announces like an invitation on pricy cardstock, but this isn't a novel about young love so much as it's a novel about old friends—the ways the three women, Funmi, Enitan and Zainab, have woven in and out of each other's lives since connecting in school. There's the cliche about reconnecting with an old friend and claiming that it was as if no time had passed, but Obaro knows that's never the case. There is so much time between the friends in this novel, time and space and baggage, but the miracle is that they maintain the friendship anyway, and, as Funmi, Enitan and Zainab do in the novel's quiet but unforgettable final pages, carry the load together.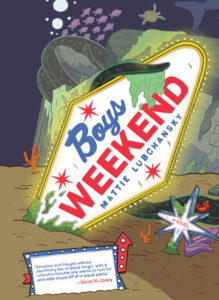 Mattie Lubchansky, Boys Weekend
In the newest book on this list, Sammie is attending her old friend Adam's bachelor party at a wretched and mysterious–not to mention ooze-filled–Vegas-esque island destination, but her transfemme identity is not a topic Adam or his friends are capable of processing, or even discussing. Mattie Lubchansky's graphic novel is hysterical and profound, tackling the often ruinous tensions that arise between old pals who share little more than pasts, as well as a kind of friendship that's considerably more complex: the one between the person we once thought we were, and the person we've come to realize we've been all along. Since finishing it earlier this summer, it's been hard to stop thinking about a particularly stunning frame in its closing section. How can you form meaningful friendships until you've tackled the relationship with yourself?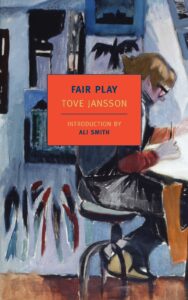 Tove Jansson, Fair Play
You could argue that the two protagonists of this short, astonishing novel by Tove Jansson are in a queer romantic relationship. You could also argue that they're merely friends with similar artistic aspirations. In her introduction to its NYRB edition, the great Ali Smith defines theirs as, simply, "a relationship that works." But however you feel about Jonna and Mari's strange and beautiful partnership, I doubt you'll find a wiser or more powerful meditation on the utterly life-affirming and essential nature of friendship than Fair Play. It's a book to read and reread, to recommend and give away for as long as there are friends you love in your life.
________________________________________________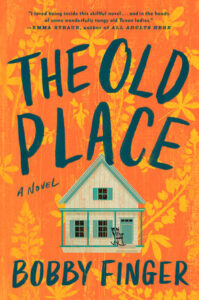 The Old Place by Bobby Finger is available now via G.P. Putnam's Sons. 
---