Shelf Talkers: What the Booksellers Are Reading at Left Bank Books
Recommendations from Booksellers in St. Louis, MO
Shelf Talkers is a series at Lit Hub where booksellers from independent bookstores around the country share their favorite reads of the moment. Here are recommendations from the staff at Left Bank Books in St. Louis, MO.
*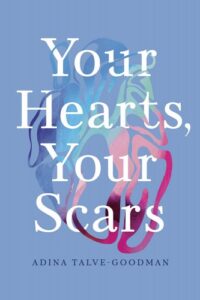 Adina Talve-Goodman, Your Hearts, Your Scars
This spare, posthumous collection of gorgeous essays about life before and after a heart transplant by a wise-beyond-her-years, talented, loving woman whose life was compressed into 31 far too brief years is moving beyond words. Reading this book will stir you; it will find you in your most tender place and open you to your own precious life.  –Kris Kleindienst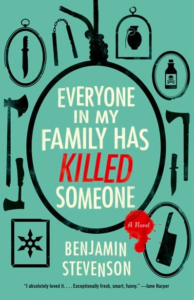 Benjamin Stevenson, Everyone in My Family Has Killed Someone
This was a very fun read! The narrator, Ernest, breaks the fourth wall by engaging in a chatty, conversational style with the reader while conveying the backstory of each member of his dysfunctional family. Stevenson has delivered a uniquely complex, Golden Age infused crime mystery told in a playful, twisting and turning style, chock full of dark humor. It will keep you guessing until the very end!  –Amanda Jacobsen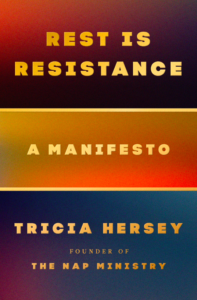 Tricia Hersey, Rest Is Resistance
Rest Is Resistance is the word our society has desperately needed. The Nap Bishop, as the author Tricia Hersey is called, isn't here to make an intellectual argument for rest—she doesn't need to do that labor for us—but rather to chant into our souls the truth of our worthiness and divine right to rest. Take each page as a guided meditation as you take in over and over, WE WILL REST.  –Amber Norris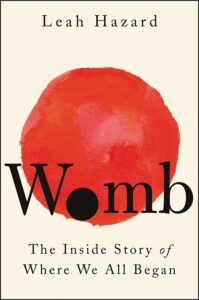 Leah Hazard, Womb
The uterus. An organ no one pays attention to unless it's bleeding, growing a fetus, or causing an issue. Leah Hazard goes deep in this book and the knowledge she spills forth is both awe-inspiring and invigorating. It drives me to investigate more and not just for the fun facts such as: uteri come in different shapes and positions, it helps regulate the system in ways not understood before, and that it is one of the more regulated body parts in the world. More than just a baby-making oven or a fistful of pain, the womb is a fascinating organ that we all need to learn more about as we all began there.  –Alicia Jessmon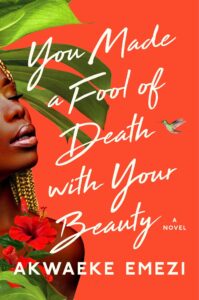 Akwaeke Emezi, You Made a Fool of Death With Your Beauty
Immediately engrossing, spicy, so funny, inclusive, exceptional bi representation, relatable characters, could not put this MESSY and extraordinarily fun romance that doubles as mediation on grief and happiness after loss!  –Andrea King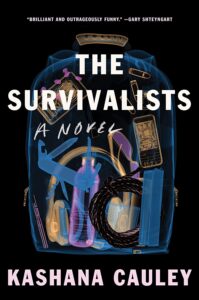 Kashana Cauley, Survivalists 
Aretha's expectations are in hell when she goes on her third first date in a week and is pleasantly surprised by Aaron: a sweet, witty coffee guy whose roommates are into doomsday prepping. In a funny, flowing narrative, Aretha begins to notice the comfort of hanging out with Aaron, in contrast to her energetic attempts to make partner at her law firm (and "make it," generally speaking, in this economy). In spite of her best friend's qualms, she leans into this trio of survivalists with caution… even taking a secret midnight trip into their bunker. Can't wait to see where this one goes. It's scratching an itch in my head about the cultural contrast in mindset between preparing for the probable fallout of outdated infrastructure in changing climates, and maybe total societal collapse, versus investing in the outlook of deeply entrenched business as usual; and the difficulty and silliness of conversations about our unknowable future.  –Bri Fields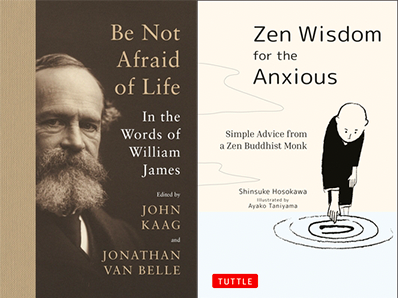 William James, Be Not Afraid of Life
& Shinsuke Hosokawa, Zen Wisdom for the Anxious
Life is a lush, incredible, unspeakable gift—except when it isn't. "What does it all mean?" I sometimes wonder. For William James, this is the essence of religious thinking. Expressed more simply, it might be put like this: "Help! Help! I'm afraid!" When I feel this way, Be Not Afraid of Life comes to mind, along with its companion piece, Zen Wisdom for the Anxious. (Disclaimer: these pieces have no actual relationship to one another except for the complementary nature of their visions.) James has a more structured approach to willfulness and all forms of belief. On the other hand, Hosokawa directs us to accept the simplicity of the current moment and live in harmony with the world. With the help of these two writers (a maniac and a meditative) methinks you can tackle any wayward mood.  –Jeff Sjerven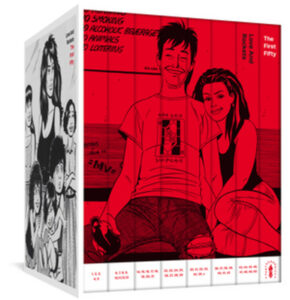 Gilbert Hernandez, Jaime Hernandez, Mario Hernandez, Love & Rockets: The First Fifty
Los Bros Hernandez have exemplified the limitlessness of the comics medium for over 40 years and influenced generations of artists and writers with Love & Rockets. With stories that are pure soap opera, slice-of-life, science fiction, surrealist art experiments, witty satire, or madcap slapstick, this has always been a series that masterfully blends and bends genres and themes in infinite combinations. Love & Rockets really does it all, and does it through a finely tuned filter of black and white punk rock 'zine aesthetic and classical comic craft. Infinitely re-readable, this is definitely my desert island book.  –Jim Mosley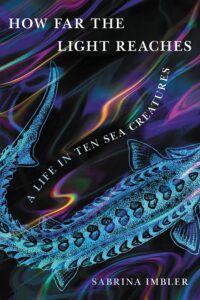 Sabrina Imbler, How Far the Light Reaches
A memoir/belle-lettres style collection of moments written through the lens and with the aid of deep sea biology. A perfect blend of humanities and sciences with a compelling look into the life of the author and equally fascinating glimpses of the deep oceans. Super interesting to those with an existing knowledge of the science broached and entirely accessible to those with no familiarity. It is a book that feels like the sum of most of my best parts; it is a book about science, queerness, family, culture, trauma, the Asian American diaspora experience, but most of all it is about identity.  –Olivia Doll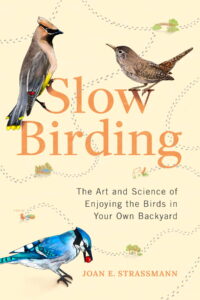 Joan S. Strassmann, Slow Birding
There's so much to see just outside your window or a few blocks down the street or a short ride to the city park. Whether you are birder or not, this is a great read that will help you appreciate so much of what you may be missing in your day to day life. And, there are wonderful encounters with Flickers and Jays and Hawks and more throughout!  –Randy Schiller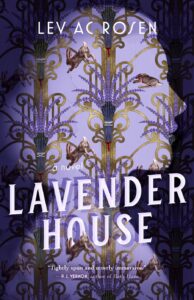 Lev AC Rosen, Lavender House
I picked this book up after several customers recommended I add it to my stack. I am so glad I did! I loved the story, the characters, the mystery, everything! I could not put this book down. I love a closed-room mystery and love historical mysteries that are well done. Spice that up with a lot of queer characters and you have Lavender House. Do yourself a favor and pick this book up!  –Shane Mullen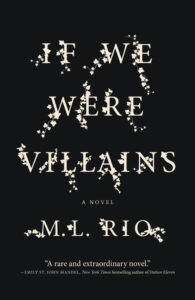 M. L. Rio, If We Were Villains
If We Were Villains is a tragedy. There is no  happy ending. M. L. Rio treats the greatness of Shakespeares with the weight and reverence the most recognized playwright deserves. I can feel the pressure of this book sitting on my chest, the characters and plot lingering—ghostlike. Similar to walking through a spiderweb, feeling it cling to you. This book is great, it was engrossing and impossible to put down. The story was told and contained perfectly in 354 pages. If We Were Villains, a dark academic novel that demands to be read when the weather dips below 40, when there are leaves or ice crunching underfoot. I would suggest under a weighted blanket, with tea standing by.  –Taylor Smith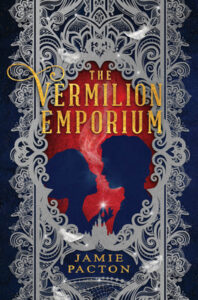 Jamie Pacton, The Vermilion Emporium
Twain wants an escape. Quinta is searching for her destiny, foretold by her beautiful, powerful mother. Both are ready to flee their town of Severon, searching for a place they feel they belong. While searching for clues to her past, Quinta runs into Twain whose irreverent playfulness and unfailing hope lead them both on a search for promise, adventure, and freedom from the ghosts of the past and present.
Together, the two seek out the elusive Vermillion Emporium, discover long lost arts of magical weaving, and uncover surprising secrets that could make or break the world, depending on how it's manifested. This delightfully entertaining story is perfect for trains, beaches, or mental health days. A little bit of adventure. time travel, magic, and romance with a splash of darkness make for a thoroughly satisfying narrative that will resonate with a variety of readers. Think Dr. Who, Practical Magic, The Bazaar on Deva (for the Robert Asprin fans out there), with a beautiful nod to the radium girls. Plan your day off and prepare your reading nook for this charming YA fairy tale.  –Rebecca Ogier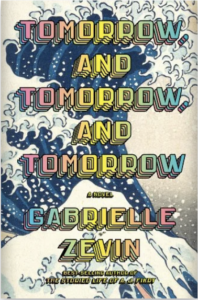 Gabrielle Zevin, Tomorrow, Tomorrow, and Tomorrow
Zevin has captured the many facets of a friendship in this amazing book about love, loss, and video games. The story follows two friends from childhood and their journey creating video games in the late '90s and early 2000s. Many of which I desperately wish were real!  –Baeyle Love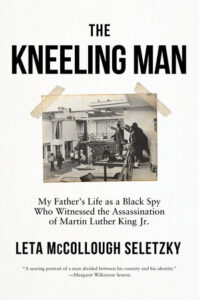 Leta McCollough Seletzky, The Kneeling Man
I read for entertainment and knowledge so my normal genre is historical fiction; but what is even better, is a non-fiction book that is so well written that you "forget" you aren't reading a made-up story. The Kneeling Man: My Father's Life as a Black Spy Who Witnessed the Assassination of Martin Luther King Jr. by Leta McCollough Seletzky is one such book. The Kneeling Man is the story of Leta's father, a poor son of a sharecropper, a Memphis police officer, a member of the C.I.A, a son, husband and father. An honest, superbly written book about one man who believed the American Dream belongs to us all.  –Chris Keil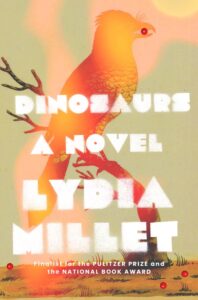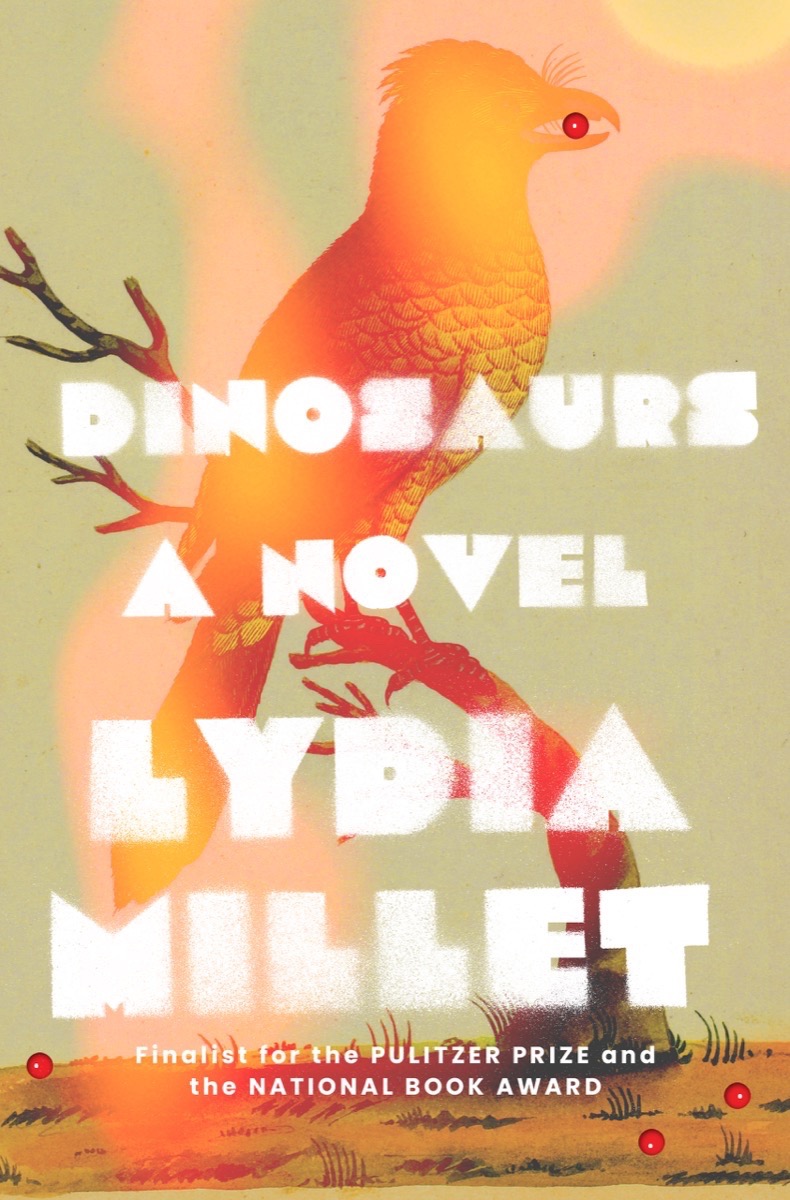 Lydia Millet, Dinosaurs
This is the latest (and possibly my favorite) book from the ridiculously talented Lydia Millet. Dinosaurs is a book about a man adrift and looking for a place in the world. Any place that is different from the one he's in. He ships his things across the country and walks the journey himself. From New York to Arizona. It's amazing what a breakup can do. With wit, care, and humor as dry as the Arizona desert, Dinosaurs is the middle-aged coming-of-age-tale I've been longing for.  –Cliff Helm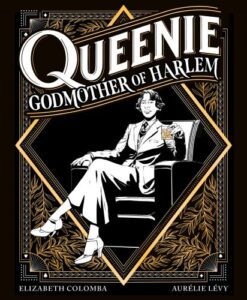 Aurelie Levy, Elizabeth Colomba, Elizabeth Colomba (Illustrator), Queenie: Godmother of Harlem
In gorgeous, evocative pen-and-ink drawings, the dynamic duo behind this remarkable graphic novel brings notorious Harlem mobster Stephanie St. Clair to life. The panels are teeming with action and tragedy and failure and success, in what feels like a feminist reimagining of the profoundly good video game Mafia 3 (which features a black man trying to unify his community amid battles of organized crime in late 1960s New Orleans). Good grief, this book is good. It deserves so much attention and is such a beautiful way to introduce folks to an oft-omitted but vital portion of the story of Harlem as a hub of early 20th century black America.  –Danielle King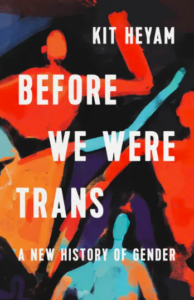 Dr. Kit Heyam, Ph.D, Before We Were Trans: A New History of Gender
There have always been societies and people whose genders were not "binary, fixed, or tied to the body." Heyam has written a beautiful introduction to the history of gender across time and around the world. Trans identities don't need historical precedence to deserve support and validation, but there is great comfort, power, and joy to be found in representation. You are, and always have been, real.  –Evan Fornicola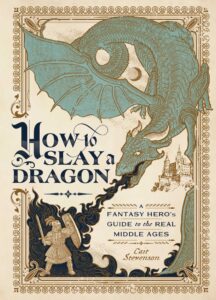 Cait Stevenson, How to Slay a Dragon: A Fantasy Hero's Guide to the Real Middle Ages
Whether you're an aspiring fantasy writer or just a fan of history or fantasy, this book is a must-have!  –Kali Martin
---