Shelf Talkers: Booksellers From Porter Square Books Share Their Favorites
What They're Reading in Cambridge, Mass.
Shelf Talkers is a new series at Lit Hub where booksellers from independent bookstores around the country share their favorite reads of the moment. Here are recommendations from the staff at Porter Square Books in Cambridge, Massachusetts.
*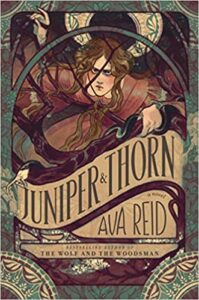 Ava Reid, Juniper & Thorn
(Harper Voyager)
With Juniper & Thorn Ava Reid has cut out the raw heart of a fairytale and served it up to her reader on a platter. And what a meal it is. We've returned again to the world of Wolf and the Woodsman, which is so heavily steeped in folklore it practically drips with it. Marlinchen is the youngest of three sisters, a witch, and the daughter of a wizard with terrible curses, so she has always been tangled in fairytales. With her first taste of freedom all that begins to unravel, and leaves us with a story you won't be able to put down.  –Katherine, bookseller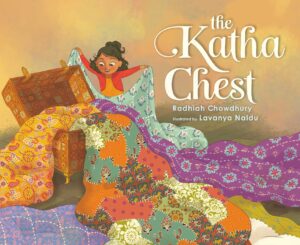 Radhiah Chowdhury, The Katha Chest
(Salaam Reads / Simon & Schuster Books for You)
Please open to any page in this book and tell me it's not absolutely gorgeous. The Katha chest is a wonderful story about family and the memories that we store in physical objects. I suggest talking to your kids about what things remind them of their family members (and then staring at the pictures for several hours).  –Katherine, bookseller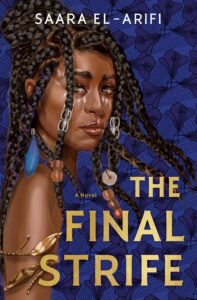 Saara El-Arifi, The Final Strife: A Novel
(Del Rey)
Yes, it's a tome. But it's a marvelous tome. With The Final Strife, El-Arifi has created a brutal, heartbreaking world, but you never lose sight of that flicker of hope. The characters are so vivid and richly detailed, and some interactions had me absolutely cackling. On top of it all, the unapologetic and deliberate prevalence of trans/non-binary/queer characters is incredibly powerful.  –Stacey, bookseller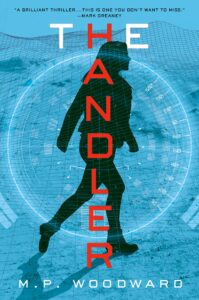 M. P. Woodward, The Handler
(Berkley Books)
This was a solid, utterly enjoyable thriller — there's no doubt about who's going to win in the end, because genre conventions, but that doesn't make it any less of a page-turner!  –Sarah, bookseller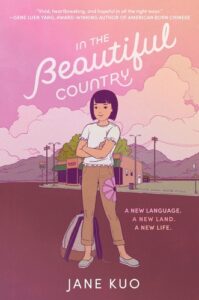 Jane Kuo, In the Beautiful Country
(Quill Tree Books)
In the Beautiful Country is a story about a girl, her family, and their tumultuous pursuit of the American Dream. Heavy with the weight of what we call home, this book is full of rich introspection and stunning lines. These poems plant you right into Anna's world: a small city in California called Duarte, a school of bullies, a church of friends, a cozy apartment with a pull-out couch, and a restaurant named Dino's at the edge of Route 66. Kuo's fluid writing makes you forget that you're reading at all.  –Cindy, bookseller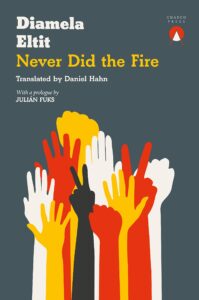 Diamela Eltit, tr. by Daniel Hahn, Never Did the Fire
(Charco Press)
How does life go on when your revolution fails? A cross between Heart of Darkness and I Hotel, Never Did the Fire is a brilliant exploration of the bitterness & frustration that can follow from tragedy & failure. The prose is so rich, so layered, so precise, it's like a magnifying glass focusing the sun's light into a spot of ignition. A challenging & rewarding read that, for all of its darkness, says as much about why we should try as it does about what happens when we fail.  –Josh, bookseller
Joshua Ferris, A Calling for Charlie Barnes
(Little, Brown and Company)
Joshua Ferris–an unsung hero of American Letters—writes about this down-and-out hero of American capitalism with poignant hilarity and wit. You'll laugh through your tears.  –Wendy, bookseller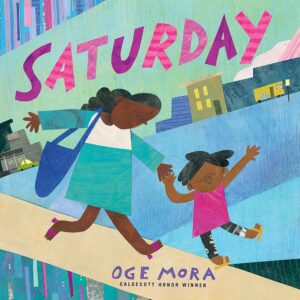 Oge Mora, Saturday
(Little, Brown Books for Young Readers)
What do you do when your big weekend plans go awry? This picturebook's mother-daughter duo remind us all to take a deep breath—whew!—recenter, and keep on enjoying ourselves. After all, the best thing we can share is our company. Vibrant textural collages are the icing on the cake.  –Kendall, bookseller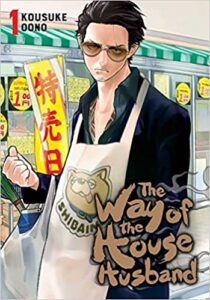 Kousuke Oono, Way Of The Househusband, Vol 1
(VIZ Media LLC)
A lighthearted and funny read about what retirement looks like for a former Yakuza boss. It turns out, what makes one a good househusband isn't too far off what makes one a badass boss…as long as you don't trip on the vacuum cable.  –Mish, bookseller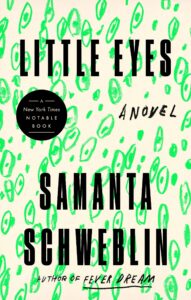 Samanta Schweblin, tr. by Megan McDowell, Little Eyes
(Riverhead Books)
This novel moves from Antigua to Zagreb, Umbertide to Beijing, and Oaxaca to Lyon in a biting, technofuturist romp through the dark side of technology and global connection. Read the first sentence and tell me you don't want to immediately sit down and devour the rest. If you like watching Black Mirror, covering your laptop camera with tape, and Tamagotchis, you'll like this book.  –Catherine, bookseller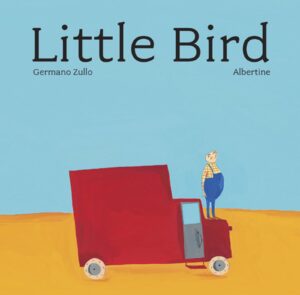 Germano Zullo, Little Bird
(Enchanted Lion Books)
Such a sweet book highlighting how even the tiniest of things can create great change. Lovely illustrations paired with a lyrical story that will reach in and touch your heart.  –Jane, bookseller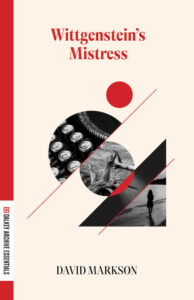 David Markson, Wittgenstein's Mistress
(Dalkey Archive Press)
This experimental novel asks what would happen if you were the only person left on Earth and all you had were snippets of art history and Greek mythology—"the baggage that remains in one's head"—to keep your mind from unspooling. Rather than take a dystopian bent, this post-apocalyptic novel quietly mesmerizes as its protagonist anchors herself in the quotidian and her own "fanciful private improvisations." Unique and hypnotic.  –Rachael, bookseller
---