Reading Beyond the Wall: 7 Acclaimed Books About and From East Germany
On the 30th Anniversary of the Fall of the Berlin Wall
A year rife with conversations about walls, 2019 also marks the 30th anniversary of the fall of the Berlin Wall. On the night of November 9, thousands of German Democratic Republic citizens would flood across border checkpoints to experience their first taste of the capitalist West (more on that night here). While most of them returned home the next morning, there would be no turning back for the Soviet satellite state.
Up until that point, narratives of East/West dichotomy were fairly black and white (with heroes and villains switched out depending on which side of the Iron Curtain you lived in). This has been the subject of deconstruction in recent years, with movies like The Lives of Others, wherein a Stasi officer gains a sense of humanity while surveilling an East German playwright and his actress girlfriend, both of whom have their own moral ambiguity to grapple with. No one is without some degree of sympathy or scrutiny.
Such ambiguity also manages to come through in the heavily-censored literature of the GDR, and is more openly explored in books written post-1989 by German and non-German authors alike. With more English translations coming out each year (I especially can't wait for playwright Heiner Müller's poetry collection, Waiting on the Opposite Stage, due next January), here are seven books from and about East Germany worth reading now.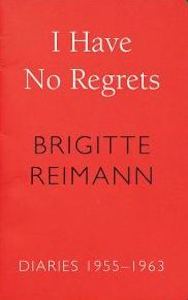 Brigitte Reimann, I Have No Regrets: Diaries, 1955-1963
Last month's publication of Brigitte Reimann's diaries by Seagull Books finally brings this early and prolific author of the GDR into English. The entries, which span Reimann's 20s, read like one of her novels about fantastically complicated women. Like her heroines (most famously the title character of the unfinished Franziska Linkerhand), Reimann struggled to meet the expectations imposed on artists by an authoritarian state while maintaining artistic integrity. She also drank to excess, spoke her mind too freely, and—in her own words—"enjoyed success too early, married the wrong man, and hung out with the wrong people . . .[and] liked too many men." Such a lifestyle contributed to Reimann's early death from cancer at age 39, but also preserved her legacy.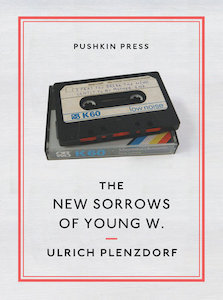 Ulrich Plenzdorf, The New Sorrows of Young W.
Before Adam Sackler, there was Edgar Wibeau, the "Young W." of Ulrich Plenzdorf's explosive 1972 novel. Edgar is a 17-year-old model student turned high school dropout who runs away to Berlin, holing up in an abandoned garden shack. With a tape recorder and a copy of Goethe's Sturm und Drang masterpiece The Sorrows of Young Werther, Edgar begins to lay down rambling monologues detailing his desire to live an unfiltered life, his love of blue jeans, and the similarities he groks between his own era of nonconformism and Werther's. These rhapsodies captured the spirit of a generation of East Germans born after World War II and itching for rebellion. A runaway hit, Plenzdorf would turn The New Sorrows of Young W. into a stage play and a 1976 film.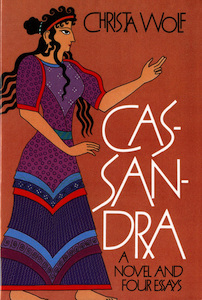 Christa Wolf, Cassandra
Forced to submit their manuscripts for government approval before publication, many GDR authors turned to metaphor to vent their frustrations with the state while slipping past the censors. One of the country's most celebrated authors, Christa Wolf, used a number of Greek myths as vehicles against an increasingly tight grip of censorship. Coming at the height of the regime's crackdown on dissent was 1983's Cassandra. "I told the Cassandra story the way it now presents itself to me," Wolf wrote in her diary. This presentation was a Troy that fell due to the betrayal of its own leaders, as prophesied by a woman condemned to tell the truth but never be believed—an apt metaphor for what would come to pass in the GDR just a few years after publication.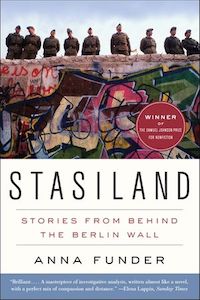 Anna Funder, Stasiland
Funder's Stasiland is an anomaly on this list, written by an Australian who lived in West Berlin in the 1990s. Still, being a secondhand witness to history is a role that more of us will face as the fall of the Berlin Wall passes into its 30th, 40th, and 50th anniversaries. Funder's history captures a rare moment in time during which one could experience both East and West before they became a unified whole. Her interviews with Stasi victims and former operatives creates what The Monthly best described as "Alice in a totalitarian Wonderland."
Maxim Leo, Red Love: The Story of an East German Family
Journalist Maxim Leo bookends the story of the GDR with his own family history. On one side is his maternal grandfather, a Berlin-born Jew who fought for the French Resistance and subsequently embraced the East as a bulwark against fascism. On the other side are his parents: an Edgar Wibeau-esque father who, in the aftermath of 1989, missed the security of the GDR that he'd previously rebelled against; and a mother whose relationship with the state he describes as "an unhappy teenage infatuation . . . [that] took her a lifetime to break free of." Like Funder's denizens of Stasiland, Leo's story gives us a nuanced portrait of life behind the Iron Curtain that questions the idea of history as a story of winners and losers.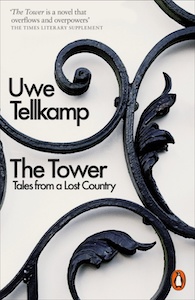 Uwe Tellkamp, The Tower
In Uwe Tellkamp's The Tower, the young protagonist watches helplessly as his mother is beaten during a protest in October, 1989—mere weeks before the fall of the Berlin Wall. This parallels the Dresden-born Tellkamp's own life story: In the same month and year, he was arrested during his compulsory military service for refusing to break up a peaceful demonstration. It's hard not to read some autobiography in this multigenerational, monolithic epic that has earned comparison to Thomas Mann's Buddenbrooks for its story of a family and a nation in decline. It also gives a rare glimpse into the world of the East German intelligentsia, who rejected both the Politburo and Ronald Reagan.
But it also comes with an asterisk: Over the last few years, Tellkamp has also earned criticism for taking a right-wing stance on immigration in his home country, notably for making inaccurate claims about refugees seeking asylum. Much like Christa Wolf's early history with the Stasi (which she didn't recall but explored in her final book, City of Angels, or The Overcoat of Dr. Freud), such an asterisk will likely haunt this work. Yet it also serves as a reminder that history continues long after the textbooks are published, and not every hero of one regime will continue to be a hero as eras and politics change.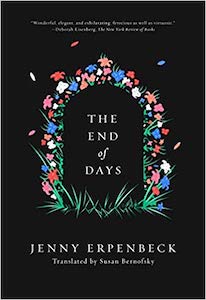 Jenny Erpenbeck, The End of Days
Writing for The Hudson Review in 2015, Jenny Erpenbeck notes, "It takes you an entire lifetime to make sense of your own life," a sentiment that rings true to her lyrical, elegiac 2013 novel, which manages to cover nearly the entire 20th century in a sparse, but effective, 250 pages. One life is lived, Sliding Doors–style, several times over as a nameless woman dies during several points in history, only to be resurrected by Erpenbeck to live out a polyphony of alternative narratives predicated upon the smallest of shifts, such as a different route taken home.
Similarly, the Berlin Wall fell in November 1989 due in large part to a few chance actions: a botched press conference, a hapless border guard. The End of Days reminds us that history is a set of accidents generally agreed upon, to paraphrase Napoleon. He tried to conquer Germany, too.
---