Rabih Alameddine Recommends the Best (Short) Books He Read in 2022
One of Our Very Favorite Lit Hub Traditions
Anyone who has read one of the earlier entries in my annual end-of-year lists knows how much I dislike end-of-year lists. Every year, the evil editor (EE) blackmails innocent me (IM) into writing one. I finally told EE that I'm never writing another one. I don't care what nefarious materials he has on me.
EE: Bwahahaha. Of course, you will write an end-of-year list.
IM: Not me. Never again.
EE: If you don't, I'll tell everyone you watched The Winx Saga on Netflix.
IM: It wasn't me. I put it on for my cats. I swear.
EE: Bwahaha, as if anyone on Twitter is going to believe that.
IM: Okay, okay. It was just background while I do other things. I was reading Schopenhauer while Winx was on, I swear.
EE: As if anyone on Mastodon is going to believe that. Now stop whining and get to work.
I'm writing another end of year list.
I refuse, however, to write a generic one of the best books I've read this year.
I'm teaching a class I'm calling "The Short Form" that deals with literary fragments to short novels and everything in between. My list will consist of short books (around 100 pages or less) that we will be reading in class.
Let's start: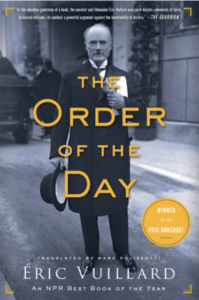 Eric Vuillard, tr. by Mark Polizzotti, The Order of the Day
(Other Press)
I've read this book a couple of times now, and the second read was even more stunning than the first. A much-deserved winner of the Goncourt a few years ago. It deals with the rise of fascism in Europe in the 1930s. The opening scene is both miraculous and chilling.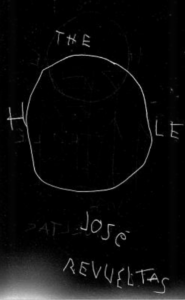 José Revueltas, tr. by Amanda Hopkinson and Sophie Hughes, The Hole
(New Directions)
The wonderful Valeria Luiselli wrote: "It is impossible to understand contemporary Latin American literature without Revueltas's masterpiece, The Hole." We should all listen to Valeria.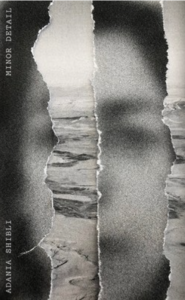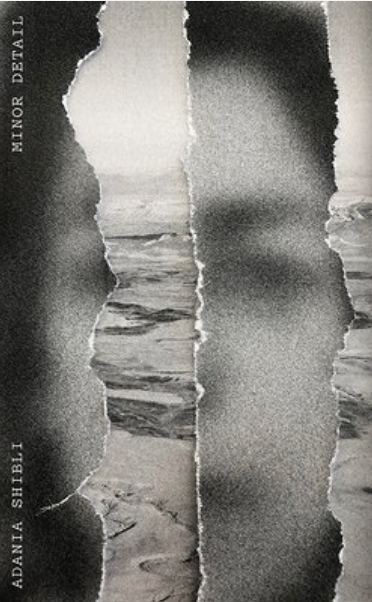 Adania Shibli, tr. by Elisabeth Jaquette, Minor Detail
(New Directions)

Possibly my favorite book on this list, possibly my favorite Arabic novel. I read it for the first time when preparing for the class, and I certainly wasn't prepared for its power—so much punch in so tiny a book. How do you erase a woman from history, a people, a nation? This Palestinian novel haunts me still.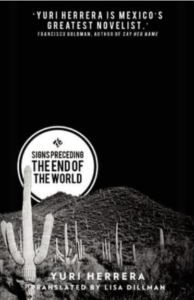 Yuri Herrera, tr. by Lisa Dillman, Signs Preceding the End of the World
(And Other Stories)
Allegedly, this masterpiece is a novel about the U.S. Mexico border, but is it? The setting might be, but it transcends that. Is it a novel about the border between Heaven and Hell, and if so, which is which? Between the familiar and the unfamiliar, between different types of violence? It is all of that and more, of course.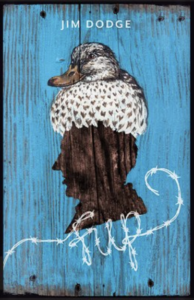 Jim Dodge, Fup
(Heyday Books)
How could I not love a short novel with a duck—well, an ornery, willful twenty-pound mallard with a fondness for hallucinogenic hooch and romantic comedies?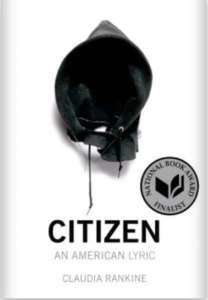 Claudia Rankine, Citizen
(Graywolf Press)
I use any opportunity to teach this classic to do so.
If you haven't read it yet, do so.
If you have, do so again.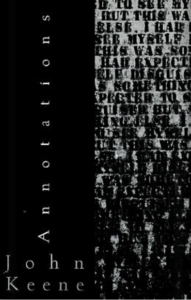 John Keene, Annotations
(New Directions)
Keene is one of the most exciting writers working today, takes risks with every sentence. This, his first, remains my favorite work of his. Is it a novel, a memoir, a collection of prose poems? Yes.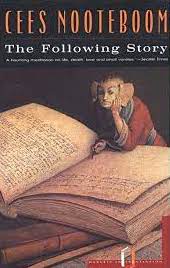 Cees Nootemboom, tr. by Ina Rilke, The Following Story
(Harvest Books)
Someday, someone might be able to explain to me why Nooteboom is not more read in this country. This novel might be the weirdest book on the list, a story of a professor of Greek and Latin who goes to sleep in his apartment in Amsterdam and wakes up in a hotel room in Lisbon. What follows is a strange journey from Lisbon to the Amazon. Like Signs Preceding the End of the World, The Following Story tips its hat (one of many) to The Divine Comedy.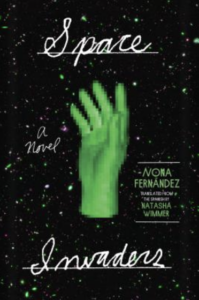 Nona Fernández, tr. by Natasha Wimmer, Space Invaders
(Graywolf Press)
How memory works and how trauma affects it are some of the themes that this beautiful novel tackles. In Chili, during the Pinochet regime, a schoolgirl disappears. Decades later, her friends and classmates remember her, dream of her, and tell stories. They also recall the videogame of the same name.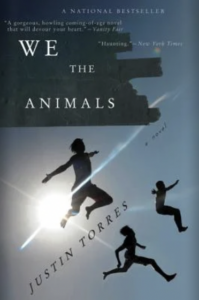 Justin Torres, We the Animals
(Mariner Books)
This gorgeousness is the only book Torres has published, and if he never publishes anything else, I'd still be eternally grateful for this little gem. A quasi-autobiographical story of three wild brothers of white and Puerto Rican parentage, one of whom destined to grow up queer. Stunning language.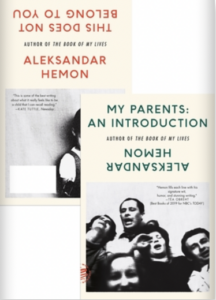 Aleksandar Hemon, This Does Not Belong to You
(Picador)
Hemon wrote this. That's all one has to say for it to be a must-read.
Victoria Chang, Obit
(Copper Canyon Press)
A great book of prose poems, maybe memoir. A sublime tribute to her mother who died and to grief itself. How does one deal with loss while trying to maintain some grace? Her delving into grief allowed me to dive deeper into mine.
If you read all the books on this list, and you should, I'll give you an A.
If you don't, I'll make you watch The Winx Saga on Netflix.
__________________________________


The preceding is from the Freeman's channel at Literary Hub, which features excerpts from the print editions of Freeman's, along with supplementary writing from contributors past, present and future.
---