Otto Penzler's 5 Mystery Picks for May
Your Go-To Mystery and Crime Reading List
Each month, Otto Penzler recommends five works of mystery/crime/suspense fiction, new or old, with no agenda other than to share a distillation of more than a half-century of avid reading in this most distinguished literary category.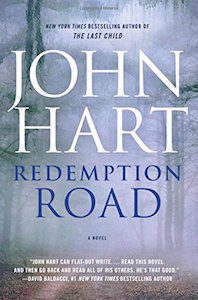 Redemption Road, John Hart (St. Martin's, 2016)
Hart's first three books were nominated for Edgars, the second and third winning. Redemption Road, his fifth, is a novel first and foremost, a beautiful work of literature that also includes horrific murders, violence, and detection. It features a former cop convicted of murdering a young woman, just released after 13 years in prison. Almost immediately, a second murder is discovered. Then another. The potential for more killings, and the evident, relentless injustice, ratchet the tension to an unbearable level.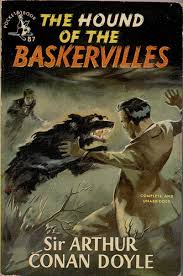 The Hound of the Baskervilles, Arthur Conan Doyle (George Newnes, 1902)
How obvious can I be? Sorry, but it is brilliant. I still remember the first time I read it, and the scene in which Dr. Mortimer calls on Sherlock Holmes to report that a man had been discovered with his throat horribly ripped out. Footprints were near the body. The detective asks if they were those of a man or a woman. "Holmes," says Mortimer, his voice shrinking to a whisper, "they were the footprints of a gigantic hound!" I really should be recommending The Complete Sherlock Holmes, rather than a single volume, because of sheer idolatry.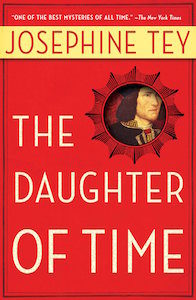 The Daughter of Time, Josephine Tey (Scribner, 1995)
One of the few mystery classics that has actually been read by those who praise it, this tour-de-force remains a masterpiece of construction and pure detection. Tey's series character, Scotland Yard inspector Alan Grant, is in the hospital and becomes fascinated with a portrait of Richard III. He cannot believe a man with that face could have murdered his two young nephews. Aided by a researcher, he examines the facts and deduces that the infamous king is innocent of the crimes and names the real villain.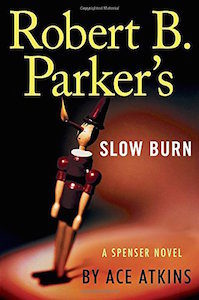 Slow Burn, Ace Atkins (G.P. Putnam's Sons, 2016)
Robert B. Parker's Spenser has a firm place in the pantheon of great American private detectives. Continuing the series may have seemed daunting but Atkins manages it without a bump in the road. In the latest episode, an arsonist is loose in Boston and three firefighters die in a blaze. When the fire department's investigators make no progress in solving the crime and stopping the conflagrations, Spenser is asked to help and quickly becomes the prime target of the firebug.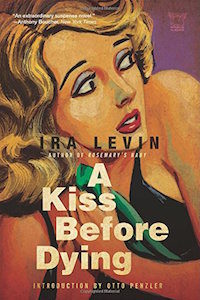 A Kiss Before Dying, Ira Levin (Pegasus, 2011)
Although Levin's Rosemary's Baby is better known, his first book, the suspense novel A Kiss Before Dying, is no less a masterpiece. A handsome, charming sociopath is able to seduce the daughter of a rich and powerful man who can give a huge boost to his career plans. When she confides that she is pregnant, ruining everything, he sees only one solution to the problem. And, well, she has a sister. It will come as no surprise that the author of the Broadway smash Death Trap has a few twists in store.
---