Otto Penzler's 5 Crime Picks for the End of Summer
Grim Gentlemen, Deadly Dopplegangers, and a little Zen
Each month, I recommend five works of mystery/crime/suspense fiction, new or old, with no agenda other than to share a distillation of more than a half-century of avid reading in this most distinguished literary category.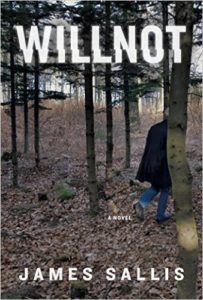 James Sallis, Willnot (Bloomsbury, 2016)
Readers will catch glimpses of a large cast of characters as they relate to Dr. Lamar Hale, the central figure of the book and of the town of Willnot. Bodies are discovered, buried so long ago that identification is impossible—and so is a solution. Woven throughout the narrative are reminiscences of people, books, philosophical musings, and more, jumbled together in a stream of consciousness that is a little Zen but witty, colorful, and smart, all contained in a compact little package that you will wish went on a lot longer.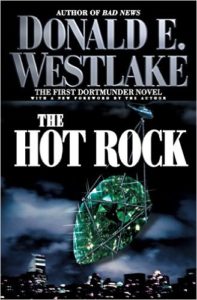 Donald E. Westlake, The Hot Rock (Simon & Schuster, 1970)
Westlake is the comic mystery writer against whom all others are measured—and usually found wanting. This book introduces John Dortmunder, a brilliant burglar whose perfect plans seem always to go wrong through no fault of his. He and his gang are hired to steal a priceless, sacred jewel residing in the Brooklyn Museum. They succeed until a little glitch occurs, forcing them to steal it a second time. Then a third. And they have to break into a prison. William Goldman wrote a good screenplay for the Robert Redford movie.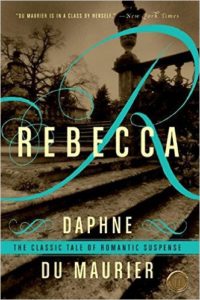 Daphne Du Maurier, Rebecca (1938)
Arguably the greatest romantic suspense novel ever written, Rebecca is set in a Cornwall mansion where the plain, gentle wife of the widowed Maxim de Winter is subjected to his troubled coldness and the open hostility of Mrs. Danvers, the grim housekeeper who is still devoted to the dead mistress of the house. The tortured young woman, always unnamed, endures countless humiliations as she tries to win her husband's love while unraveling the secret of Rebecca's death. The Hitchcock film is one of his masterpieces.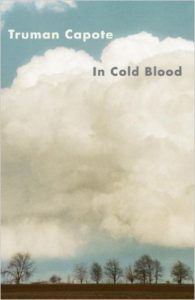 Truman Capote, In Cold Blood (Random House, 1966)
Capote famously created a new genre with this book, described as "faction" or "a true novel." It tells the true story of the brutal murder of four members of the Clutter family, and the two killers who blasted loaded shotguns into their faces from a few inches away. There appeared to be no motive for the crimes. Capote brings each of these six people into focus as individuals. It is too accomplished a work of art, and I regret ever having read it, as the victims and their terrible fates haunted me for months after I read it. Be warned.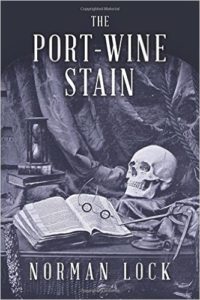 Norman Lock, The Port-Wine Stain  (Bellevue Literary Press, 2016)
As a passionate lover of the poetry and prose of Edgar Allan Poe, I couldn't wait to read this homage to one of America's greatest writers. It lacks the strong narrative drive of Poe—the kind of fiction I prefer—but is an almost indecently invasive shadowing of Edward Fenzil as he edges ever closer to insanity. Told in first person by Fenzil three decades later, it tells of his work as a doctor and assistant to Thomas Dent Mutter, his meetings with Poe, and his confrontation with his doppelganger, a dead murderer. The prose, enough like Poe's to make one believe in spirit-pens, more than makes up for a thin plot.
---