On the Necessary (and Inevitable) Rise of the Nature Memoir: A Reading List
Raynor Winn Recommends the Books That Reignited Her
Connection to the Wild
The increase in the publication of nature memoirs seems to have coincided with a point when many of us are looking for something, but we're not sure what it is. We're living through a time when our biodiversity is being lost at an unprecedented rate, when our wild spaces are being destroyed to make way for monocultures and concrete, and we have shut ourselves away in flats, office blocks, and cars. Humanity is destroying nature at the very moment science is showing us the natural world isn't only important for our mental health, but that our bodies have a biochemical interaction with plants fundamental to our wellbeing.
Within a generation, we've almost severed our connection to the natural world—a connection we're only now beginning to understand a primeval need for. As Joni Mitchell sang, we've "paved paradise and put up a parking lot."
The rise of the nature memoir is not only a reflection of that need but is a growing shoot of hope. Maybe the more we read about our forests and fields, birds and insects, the more connected to them we'll feel and the more we'll be driven to protect them—there's hope in that.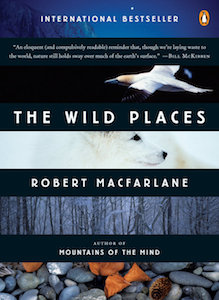 Robert Macfarlane, The Wild Places
Even from a young age, I've carried a strong sense of being fundamentally connected to the natural world. Strangely though, for many years I didn't find that feeling echoed in nature writing but encountered mainly abstracted observations of nature, viewed through the lens of academic research, or heavily clichéd prose. Consequently, I stopped reading nature writing. Until a friend gave me a copy of The Wild Places by Robert Macfarlane. At last, I'd found a writer who felt a strong, almost rapturous response to nature, a writer who remembered "what the world feels like."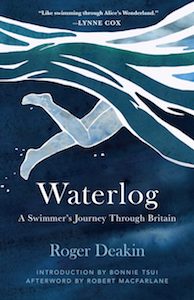 Roger Deakin, Waterlog: A Swimmer's Journey Through Britain
Roger Deakin was a great friend of Macfarlane and a source of inspiration. His record of wild swimming adventures was an early offering in the style of nature memoir. Waterlog charts his experiences of swimming with a "frog's eye view" around the British Isles. Within the book is something of Deakin himself, only a suggestion of the man, but there is a recollection of water and the mysterious, unknowable depths of it.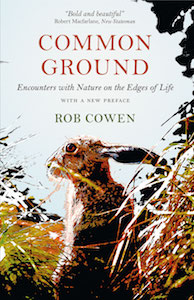 Rob Cowen, Common Ground
In a similar way, Rob Cowen's Common Ground explored the edgelands, the land between the urban world and the countryside beyond. During a year when he became a father for the first time, Cowen took a transformative journey through the scrubby wastelands near his Yorkshire home, finding a blurred space between urban and wild. Both in the landscape and himself.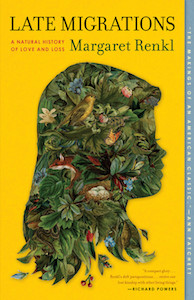 Margaret Renkl, Late Migrations: A Natural History of Love and Loss
In Late Migrations, Margaret Renkl too observes the nature around her Nashville home. Through time spent observing birds, insects, and mammals she finds a common thread between their lives and her own. A shared thread of love and loss that unites humanity to nature.
Helen Macdonald, H is for Hawk
Then I encountered one book that offered much more than just a response to the natural world. The narrative chronicles one woman's experience of grief and how that led to her finding the wild place within herself. For me, this book moved nature memoir from simple recollections of time spent in the outdoors to memoirs of an emotional response to nature.
H is for Hawk by Helen Macdonald is on one level a record of how she trained a goshawk, a mythical, mysterious, violent, beautiful bird of prey. But it is also the story of a woman drowning beneath a sea of grief following the death of her father. Macdonald writes of days spent together in a darkened room to months on windswept hillsides and in dank woods, the two become enmeshed in a wild bond. What emerges is a portrait of a powerful bird that may comply but will never be tamed and a woman who has become part bird herself, stronger, more resilient, free.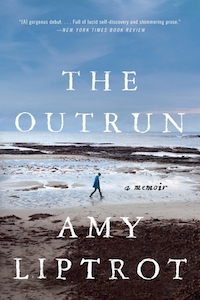 Amy Liptrot, The Outrun
Similarly, Amy Liptrot picked up the baton of nature memoir and took it to the very edge of the land. The Outrun tells of how Liptrot, struggling with alcoholism, escapes the city and returns to her homeland on the exposed islands of Orkney. She submerges herself in island isolation, swims in the cold waters of the North Sea, and watches for weeks in hope of seeing the elusive corncrake. She finds a way back to herself and a way out of addiction.
Tamsin Calidas, I Am An Island
A book that was only published last year made me re-evaluate what a life spent in nature can really mean. Tamsin Calidas's extraordinary book I Am An Island is in parts almost too painful to read. After following a dream to live on a remote island her life falls apart. Through childlessness, a broken relationship, and broken hands she finds a way to live in the wild when all she can rely on is her dog and the cold awakening of wild swimming. This is a story of a raw and difficult life lived at the edge of the land and the outer reaches of community.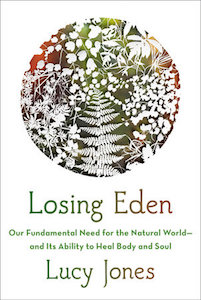 Lucy Jones, Losing Eden
Losing Eden by Lucy Jones is not quite a nature memoir, but it acts as a vital and urgent book that possibly explains the growth of the nature memoir and the need for connection that we all have, even if we don't recognize it. From forest schools to ecotherapist's couches and the cutting edge of neuroscience, Jones explores why our connection to the earth can so radically affect our health. She shows that in losing that connection we are losing a part of ourselves.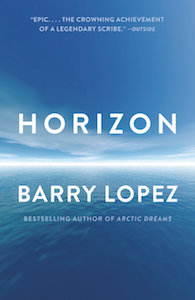 Barry Lopez, Horizon
Just a few months ago, I was lucky enough to receive a copy of Horizon, by the late Barry Lopez. For days it kept me awake at night. As with his almost poetic Arctic Dreams, the words drift through time and place like a sparrowhawk's wing, laconically disguising their power, and bring me to his horizon—that horizontal line where what we take to be real—the ocean, the land, the ice—encounters what we regard as only speculation."
We can only hope that as more people read Lopez and all the other remarkable nature memoirs, they will learn to love the natural world as much as their authors. Maybe then our planet's future horizon may look a little clearer.
__________________________________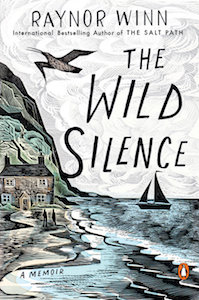 The Wild Silence is available from Penguin Books, an imprint of Penguin Publishing Group, a division of Penguin Random House, LLC. Copyright © 2021 by Raynor Winn.
---