On Taking Kink Seriously: A Reading List
Garth Greenwell and R.O. Kwon Recommend Artists Who Inspire Them
Our hope for our new anthology, Kink: Stories, was to make a book that would stand in opposition to the tendency to reduce kink communities and practices to pathologies or jokes. We've gathered mostly new fiction by some of the most exciting writers at work today that instead takes kink seriously—that sees it as a profound way human beings try to make sense of one another, of themselves, and of the world. Below is a list of writers and artists whose work inspires us.
*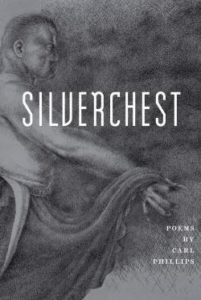 Carl Phillips, "Neon," from Silverchest
(Farrar Straus Giroux)
The image repertoire of SM has frequently figured in Phillips's poems as part of a larger aesthetic and metaphysical investigation of desire, freedom, and constraint. This brilliant, discomfiting sonnet turns on a stark dilemma—"I think we ruin or we save ourselves"—that makes clear the stakes of Phillips's essential poems, and leads to a devastating scene of sexual domination that is both cruel and tender, but with "a tenderness like no tenderness you've ever known."  –Garth Greenwell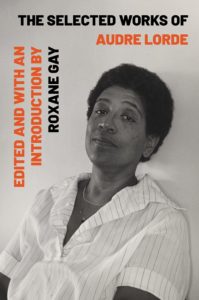 Audre Lorde, "Uses of the Erotic"
Audre Lorde's writing is foundational to my understanding of women, bodies, and power, and her essay "Uses of the Erotic"gives me chills every time I reread it. If you haven't yet read a lot of Lorde, first of all, you have so much joy ahead of you. Second of all, a good place to start is with the recently published The Selected Works of Audre Lorde, edited by Roxane Gay.  –R.O. Kwon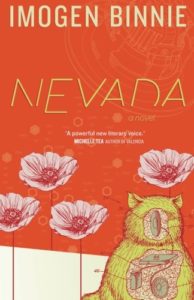 Imogen Binnie, Nevada
(Topside Press)
This trailblazing novel was published in 2013 and still feels like a revelation. Maria Griffiths, the young trans protagonist who has long been caught in a sexually unsatisfying relationship and a dead-end job, blows up her life and sets out on a journey with no clear plan. "Kinks are arrows giving you directions," Binnie writes; this very funny, sad, relentlessly clear-eyed novel keeps surprising with the turns it takes.  –GG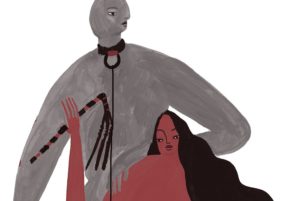 Randa Jarrar, "Neither Slave Nor Pharaoh"
In "Neither Slave Nor Pharaoh," an essay published in 2018, Randa Jarrar discusses her experiences with power exchange, consent, limits, and responsibility. "Kink meant consent, always," she says. "It meant a discussion of boundaries, desires, fears." As tender as it is revelatory. (CW: assault.)  –ROK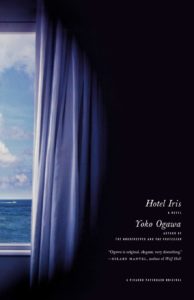 Yoko Ogawa, Hotel Iris
(St. Martins Press)
This short, eviscerating novel follows the relationship between Mari, a 17-year-old working in her mother's moldering hotel, and a middle-aged Russian translator who is cultured, meticulous, and cruel. This is a surreal, uncomfortable, brilliant, utterly mesmerizing book.  –GG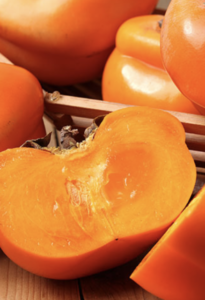 Ada Limón, "Crush"
Ada Limón's poem "Crush" vividly evokes the push-pull of wishing one could stop wanting what one wants, an experience common both to the lovelorn and to kinky people wishing for different kinds of desire. No matter how many times I've reread this poem, the last three lines always hit like a punch of beauty and feeling.  –ROK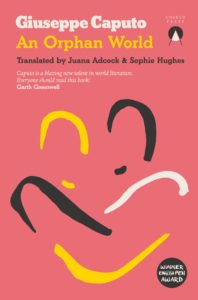 Giuseppe Caputo, Orphan World
(Charco Press)
The queer Colombian novelist Giuseppe Caputo is a major talent; English-language readers owe a debt to Charco Press for this translation of his first novel. (It came out in the UK in 2019, and finally becomes available in the US this month.) At the heart of the book is a devastating act of homophobic violence, images of which intertwine with revelatory meditations on the possibilities and disfigurements of internet-era sexuality. It's an extraordinary book.  –GG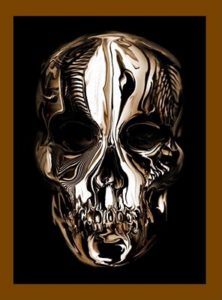 Andrew Bolton, et.al., Alexander McQueen: Savage Beauty
(Metropolitan Museum of Art New York)
I'm not any kind of fashion enthusiast, but I find Savage Beauty, this book from the posthumous 2011 exhibition of Alexander McQueen's fashion at the Metropolitan Museum of Art, to be so bewitching, an assembly of fantastical colors, shapes, and textures so gorgeous, that while staring at a page I've had the urge to physically eat it. With fascinating designs centered on everything from feathers to bondage gear to razor-clam shells. (It's an art book, so it's pricier; you can also find a lot of images and videos of McQueen's fashion online.)  –ROK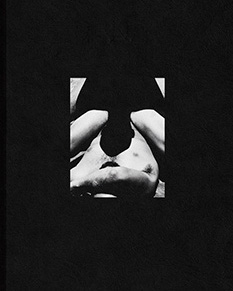 Mark McKnight, Heaven Is a Prison
(Loose Joints & Light Work)
In Mark McKnight's debut photo book, Heaven Is a Prison, breathtakingly beautiful images of bondage, powerplay, and watersports are interspersed with gorgeous shots of landscape and sky. What amazes me about the sequence is how novelistic it feels in its portrait of two men fucking in the California desert, how the photographs offer an endlessly complicated investigation of desire, abjection, intimacy, and joy.  –GG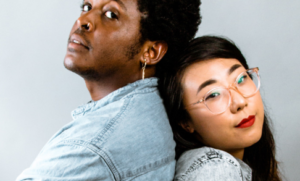 Danez Smith and Franny Choi, VS Podcast
During the early months of the pandemic, I was barely able to read fiction, a privation so existentially bewildering that I'm still trying to make sense of what happened. I was, though, able to read poetry, a godsend; exiled from my homeland, which is fiction, I instead read and reread a lot of poetry, including that of the incandescent Danez Smith and Franny Choi. An excellent companion to Smith's and Choi's poetry is their podcast, VS: in each bold, gorgeous episode, they invite a poet guest for a conversation in which "poets confront the ideas that move them." One place to start: this episode with Carl Phillips.  –ROK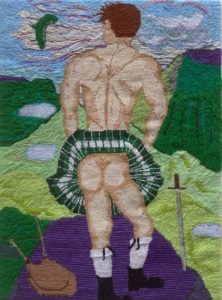 Sal Salandra's Instagram page has become one of my most dependable joys. Working in a traditional medium—what he calls "thread paintings"—Salandra offers jaw-droppingly transgressive fantasies of orgiastic queer sex. All the trappings of BDSM are here—whips and nipple clamps, collars and canes—often placed in religious settings: randy priests offering communion or devils torturing the damned in ways they seem very much to enjoy. Salandra's Hell paintings are extraordinary, with flames and throngs of drag-queen devils and a sexy, sadistic Satan lording over it all; his Hell is the very best sex club imaginable. The work is incredibly fun, but also hugely smart and aesthetically rich, with echoes of artists from Bosch and Blake to Keith Haring and Patrick Angus. As an especially kinky twist, Salandra's page punctuates these sexual paintings with more familiar images of flowers and birds, of the sort your very talented grandmother might have embroidered. He's a genius.  –GG
__________________________________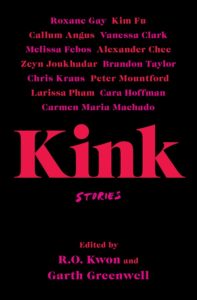 Kink: Stories, edited by Garth Greenwell and R.O. Kwon, is available now via Simon & Schuster.
---