On Friendship: Men in Love Who Aren't (in Most Cases) Lovers
Jonathan Howland Explores "Gravitational" Male Relationships
The conventional narrative often positions friendship between men as prefatory child's play—antic, exploratory, and dispensable. Once a certain goal is achieved—identifying and securing the woman lover—friendships peel away like so much burnable scaffolding around the base of the rocket.
I wanted to evoke and explore male friendship that is gravitational—not merely influential, but life-defining. Mine are men whose spirits intermingle, whose feelings for each other are powerful, and who mark one another forever.
The primary relationship in my book Native Air is between Joe and his climbing partner and friend for life Pete. Other climbers rib them as husbands; more than a few fling homophobic taunts. Another central friendship, 20 years later and stained with grief, is between Joe and Pete's grown son Will.
Deep, passionate, co-dependent, more-or-less reciprocal—these aren't companions or buddies. They're men in love. Several books inclined me forward.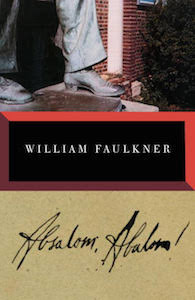 William Faulkner, Absalom, Absalom!
This novel traces Thomas Sutpen's misbegotten "design" to build a plantation and a legacy on the foundations of racism and slavery. But another, very different reading centers on the two college roommates who construct and reconstruct Sutpen's story in the service of "trying to get inside." Quentin is from Mississippi; he's ridden horseback to "Sutpen's Hundred" to see the graves. Shreve is Canadian and would seem at safe remove, but nothing abrogates nativity (and space and time) like loving friendship and earnest storytelling. Their intimacy—their "happy marriage of speaking and hearing"—is musical, playful, and profound.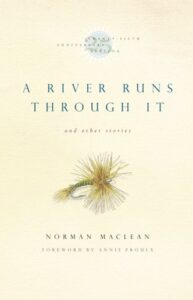 Norman Maclean, A River Runs Through It and Other Stories
"It is those we live with and love and should know who elude us." Brotherhood, religion, and fly-fishing bleed into one another to comprise the eponymous river that flows through this stunning novella. Paul and his measured, older-brother Norman seem to me more friends than family, mostly because they choose one another. Meditative asides abound and delight, but the tender stuff concerns memory and acceptance and forgiveness, affirming Emily Dickinson's adage: "The soul selects her own society." Deal with it.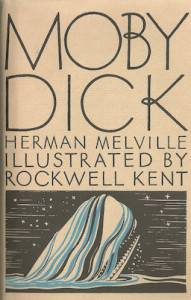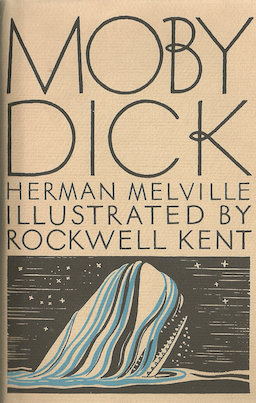 Herman Melville, Moby-Dick
If Ishmael and Queequeg quickly assume the status of bosom buddies, this "cozy loving pair" seems comprised of opposites. Ishmael's etherealizing is grounded by Queequeg's pragmatism, as Queequeg's fresh angles on all-known-things both expands and quiets his pagan-Presbyterian friend's buzzing, anxious mind. Theirs is a friendship of succor, probably sex, and survival—all of it shadowed by the delusional obsessions of their mad captain.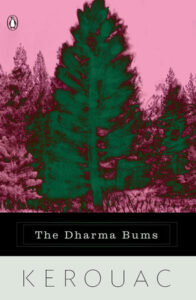 Jack Kerouac, The Dharma Bums

Even if narrator Ray and his mentor-pal Japhy didn't right away set out to climb Matterhorn Peak in Yosemite, I'd cite this novel for what it expresses by way of strain and pain and wanting in the primary relationship. Ray worships Japhy, and if Japhy finds Ray something more elevating than entertaining, his affection feels provisional. Theirs is a friendship to be enjoyed, internalized, and digested in the service of non-attachment and other higher callings.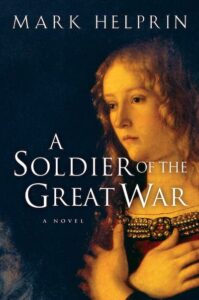 Mark Helprin, A Soldier of the Great War

A favorite novel of mine and a curveball in this category. Alessandro and Nicolo's friendship appears principally a vehicle for Alessandro's relating his extraordinary life story, but the honest confessions and tender gestures they exchange belie the brevity of their walking journey through the Italian countryside. They're at opposite ends of their lives, and yet one senses each is hereafter under the influence of the other.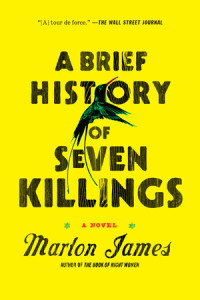 Marlon James, A Brief History of Seven Killings
Alliances in this mammoth, magnificent novel turn on a dime (or a brick), but several deep connections are life-altering. For one: the Jamaican dealer Weeper defies category; he's both violent and tender, both gay and appalled by his homosexuality. When he falls for another man post-prison, he has both to confront and to conceal his panoply of contradictions—which becomes excruciating, and finally impossible, when boss (and friend) Josey Wales flies in to inspect the Bushwick operation.
Annie Proulx, Close Range: Wyoming Stories

Pake Bitts and Diamond Felts are unlikely partners on the rodeo circuit of "The Mud Below," but in the end, driving through the night to their next gig in south Texas, they have no one so much as one another. In now-famous Brokeback Mountain, the sex between Ennis and Jack may be transgressive, but it's the love they have for one another that's devastating. Proulx's colorful evocation of topography—outer and inner—etches these beautiful, sad stories in craggy relief, signature slices of remote mountain against dark sky.
__________________________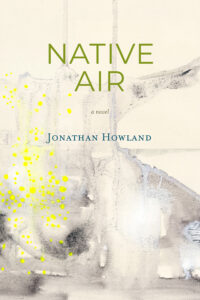 Jonathan Howland's Native Air is available now from Green Writers Press. 
---