My Favorite Books to Sell Over 20 Years of Owning a Bookstore
From Laurie Colwin to Tanizaki
There is nothing more interesting than talking to people about books, so owning Books & Co. for 20 years was a dream come true. I adored being a bookseller and being able to share books I was reading with my customers. I never had boring conversations in the store, was never roped into asking boring questions such as what people did or where they were from. We went right to the heart of the matter: what authors did they like? That might lead to an interesting discussion of a character such as Dorothea in Middlemarch. Was her second marriage a mistake?
I used to say to my staff that being at the cash register was a bit like being on stage. We wanted to create the right atmosphere so that people enjoyed their bookstore experience. It was important to smile at people as they walked in, and if someone looked a bit uncertain, to ask if we could help. Our most important prop was having the right mix of books arranged in an enticing way and a fabulous window to lure the customers in. So many times I would proudly hear a customer say "I have been searching for this book for years and you are the only bookstore that has it!" One young woman came in who had only read romance novels: she listened to my suggestion and within a year she was reading Balzac.
When we first opened, I learned from Burt Britton, my partner, about so many writers I had never heard of. I loved Jane Austen and many of the classics, but I had a lot to learn about contemporary fiction for the sake of the store. My customers had great taste, and we wanted to give them the best in fiction, non-fiction, history, art, philosophy, and children's books, national and international. Every night I brought home a pile of books. I loved getting the galleys so we could decide which books were important for us to stock. I especially enjoyed first novels and introducing them to my customers. My mentor, Ted Wilentz, who used to run The 8th Street Bookstore, had a saying we tried to emulate—"The bookseller should be behind the writer and ahead of the reader."
These are some of the books and writers I adored: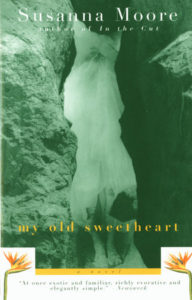 Susanna Moore, My Old Sweetheart
I loved My Old Sweetheart, a first novel by Susanna Moore, so we ordered many copies. I remember I was elated when Susanna walked into the bookstore; I pulled her upstairs to sit on our green couch to tell me all about her exotic Hawaiian life.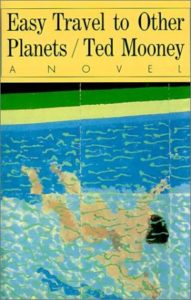 Ted Mooney, Easy Travel to Other Planets
Another favorite first novel was Easy Travel to Other Planets by Ted Mooney. This amazing book is about a female researcher who has a love affair with the dolphin she is studying. The love scenes are amazingly erotic and made me long for my own dolphin! Would that be considered adultery? Maybe married people could do this without guilt? We sold many copies of this too.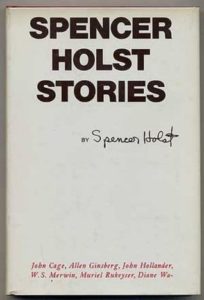 Spencer Holst, Spencer Holst Stories
I liked a wonderful short story writer called Spencer Holst; he was a best-seller 30 years ago but isn't well read now. I remember how great he was at reading his own magical stories. They are short and hard to classify—humorous and tragic, often about animals and humans.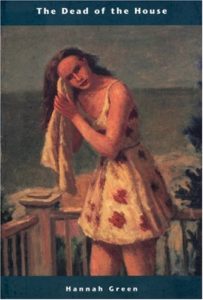 Hannah Green, The Dead of the House
Burt suggested I read Hannah Green's magnificent book The Dead of the House and I liked it so much that 20 years later Jon Rabinowitz, publisher of Turtle Point Press, and I republished it under the Books & Co: Turtle Point Press imprint.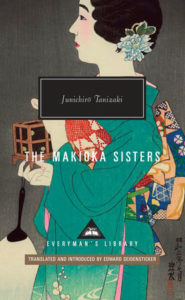 Tanizaki, The Makioka Sisters
My customers also had an influence on my reading. I remember John Guare telling me to read The Makioka Sisters by Tanizaki. "It's the Gone With the Wind of Japanese literature," he said: a line I borrowed when I suggested the fabulous book to others.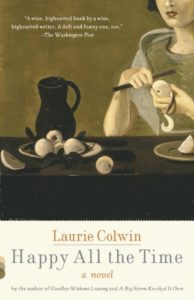 Laurie Colwin, Happy All the Time
Laurie Colwin is not well read now, but she should be. Her home cooking collections are still very popular but I adored her novels. She has the wit and sensibility of a modern Jane Austen, and, as with Jane, she wrote about domestic life and love. She created such compelling descriptions of her characters, their homes and lives that I felt as though I knew them. One also felt fairly confident that nothing too awful was going to happen, although the novels recognize the hardships in life.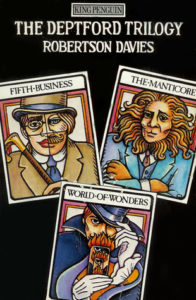 Robertson Davies
I don't hear people discuss Robertson Davies anymore, a perennial best seller at Books & Co. His Deptford Trilogy flew off our shelves, and I delighted in introducing the trilogy to customers and they later thanked me. His books are great fun- touching on so many subjects: magic, Jungian analysis and art among others. With his long white hair and snowy beard, he always resembled Santa Claus.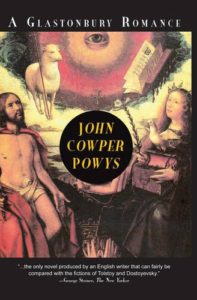 John Cowper Powys, The Glastonbury Romance
Another author I loved was John Cowper Powys, an amazing novelist, poet, and literary critic. The Glastonbury Romance remains one of my all-time favorite books. The novel describes the small English village of Glastonbury and how it is influenced by the mythical traditions that permeate its history going back to King Arthur and The Holy Grail. I was enraptured with it and wish it were more widely read.
Now that I don't have a bookstore anymore, I am free to read whatever I want. At the moment I am rereading Clarissa by Samuel Richardson, which I read over 50 years ago in a class at Sarah Lawrence and am enjoying it as much as I did then. I am fascinated by Joan of Arc and recently read Mark Twains fabulous biography about her. If I am ever anxious or distracted, I pick up any of Barbara Pym's novels and lose myself in village life and who is doing the flowers for church that week.
I have recently discovered Valeria Luiselli, a wonderful Mexican writer whose collection of essays, Sidewalks, inspired me to go on to her first novel The Story of My Teeth, which began as an art project and is a quirky balance of truth and fiction unlike anything else. I also read about quantum physics, which I find fascinating, even though some of the concepts are hard for me to understand. Reading is still terribly important to me, and I enjoy the freedom of reading with no agenda. However, I find now, particularly when I am in Maine, I want to spend time outside in nature rather than reading, which my young self would never have believed.
__________________________________
Jeanette Watson's memoir It's My Party is available now from Turtle Point Press.
---