Multicultural London: A Reading List of Displacement, Diaspora, and Diversity
Cecile Pin Recommends Zadie Smith, Xiaolu Guo, and More
London is one of the most multicultural cities in the world. As of 2021, 41% of Londoners were born outside the United Kingdom. Looking at the city's vibrant diasporas offers a window into the United Kingdom's history, both dark and good. Whether through its colonial past, the Windrush Generation, or its time in the European Union, London is a city that has been repeatedly marked by movement—and made all the better for it.
My novel Wandering Souls follows three siblings—Anh, Thanh and Minh—as they leave Vietnam after the war, losing their parents and four younger siblings on the perilous journey. After spending time at a refugee camp in Hong Kong, they settle in Margaret Thatcher's Britain: a period of great political and societal upheaval. There, they must learn how to build new lives for themselves, while also grieving immeasurable loss.
Below is a list of other novels that deal with displacement in London, which I love and have inspired me.
*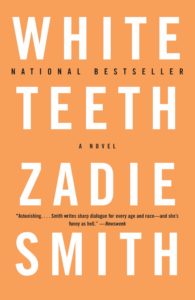 White Teeth by Zadie Smith
Let's begin with a modern classic of multicultural Britain, White Teeth. In many ways, its main character is a place: Willesden in North London.  Through Willesden, Smith explores three families whose lives intertwine over the course of four generations. Smith's Willesden is a microcosm of late-20th Century Britain; a place where increasingly plural identities love, laugh, dance, become Jehovah's Witnesses, and genetically engineer mice. It's a wild, riotous novel powered along by its truly unforgettable cast.
White Teeth was a trailblazer; a slew of books about London, Britain and migration followed in its wake. To read it today is like catching up with an old friend.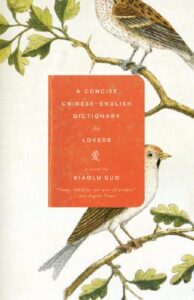 A Concise Chinese-English Dictionary for Lovers by Xiaolu Guo
Zhuang, a young Chinese woman, arrives in London to spend a year learning English. As she struggles to make the city, and the English language, her own, she falls head over heels for an older Englishman. She quickly moves in with him – and finds herself managing the even trickier terrains of love.
A Concise Chinese-English Dictionary for Lovers is a tender and clever tale, filled with humor. Above all, it is a novel about what it's like to be a young woman, all the while feeling adrift and alien in a land that is not quite yours.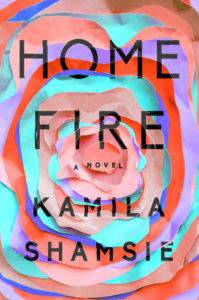 Home Fire by Kamila Shamsie
After years of caring for her younger twin siblings in London, Isma embarks on a journey to America to achieve her long-deferred academic ambitions. But she cannot stop worrying about her siblings. Aneeka, her headstrong sister, is studying Law; her brother Parvaiz has left their home in pursuit of their father's legacy, once a jihadist.
Enters Eamonn, the son of a powerful British politician. As he filters through the sisters' life and creates a rift, they are forced to question which is the strongest bond – blood or love.
A modern day retelling of Antigone, Home Fire explores what it means to be Muslim in Great-Britain, through a suspenseful and heart-breaking tale of a Pakistani-British family.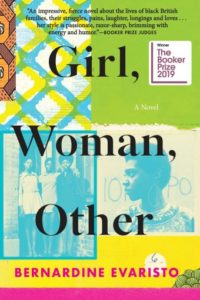 Girl, Woman, Other by Bernardine Evaristo
Winner of the Booker Prize, Girl, Woman, Other follows the lives of twelve characters – mostly women, mostly black – in Great-Britain. Almost all are either immigrants or children of immigrants, from Ghana, Nigeria, the Gambia, Barbados, Abyssinia, and Somalia. Besides London, we follow their lives in Cornwall and Newcastle throughout the last hundred years. We witness the discrimination they face, but also the joy they experience, the friendships they form.
Girl, Woman, Other is an ode to black womanhood and modern day Great-Britain. Like White Teeth, it is an ultimately joyous and triumphant tale, with an array of lovable characters.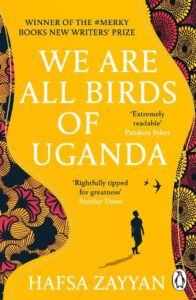 We Are All Birds of Uganda by Hafsa Zayyan
Sameer is a young, high-flying lawyer living in present-day London, who feels like something is missing from his life. He gets a lucrative job opportunity in Singapore, which he is tempted to accept. Before he does so, he goes on a trip to Uganda, where he uncovers his family's past.
Intertwined with Sameer's narration is that of his grandfather Hasan in 1960s Uganda. A family man struggling to keep his business afloat, Hasan's life is forever changed when Idi Amin seizes power in Uganda, and orders the expulsion of his country's Indian minority. Hasan is forced to leave his home, and his life behind, and settles in the United Kingdom.
We Are All Birds of Uganda shines a light on a dark page of Uganda's history. It explores generational divides and racial tensions, and has huge resonance with today's world.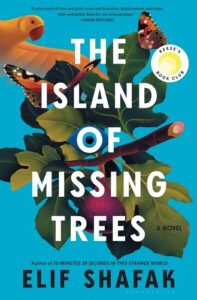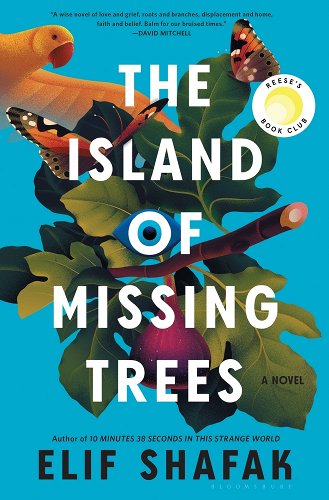 The Island of Missing Trees by Elif Shafak
On the then-divided island of Cyprus in the 1970s, two teenagers, one a Greek Cypriot the other a Turkish Cypriot, meet at a taverna on the island they both call home. There, a fig tree bears witness to their growing love, and their ultimate departure – war breaks out, and the capital is destroyed.
Years later, a Ficus tree grows in Ada's back garden in London, the only connection she has to an island – and past – she knows little about. A troubled teenager, Ada is given a school assignment which leads her to untangle her family's troubled history.
Dealing with war and its aftermaths, loss, love, and also the environment, The Island of Missing Trees is a wonderful tale about belonging and longing for a home you don't know.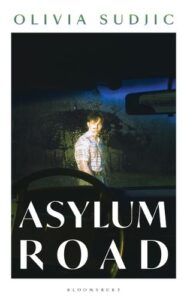 Asylum Road by Olivia Sudjic
During a holiday in coastal Provence, Luke proposes to Anya, and they return to London engaged. However, Anya feels uneasy – about their relationship and herself. She escaped war-torn Sarajevo as a young child, and when she goes back to visit her parents, suppressed memories rise to the surface.
Asylum Road will leave you on the edge of your seat. A powerful and unsettling work, we follow Anya as she tries to come to terms with her past, and the new life that awaits her.
__________________________________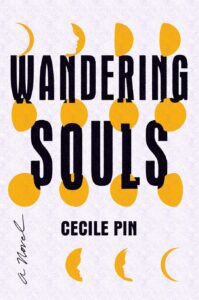 Wandering Souls by Cecile Pin is available from Henry Holt and Co., an imprint of Macmillan, Inc.
---