Love Ukraine as You Would the Sun: 10 Ukrainian Books Worth Reading in English
Kate Tsurkan Recommends Andriy Lyubka, Olesya Yaremchuk,
and More
Ukrainian artists are beginning to receive recognition for their talents, not only at home but abroad; this recognition comes after a long and troubled history, making it all the more significant. In the 1920s and 30s, a generation of Ukrainian authors, which would come to be known as the "Executed Renaissance," perished under Stalin's regime. Les Kurbas, the legendary theater director and a pioneer of the Ukrainian Avante-Garde, was one of the many Ukrainians shot dead at the killing fields of Sandarmokh. Mykhaylo Semenko, the futurist poet, had met a similar fate the month prior under false charges of conspiring against the Soviet leadership. This oppression of the Ukrainian intelligentsia continued well into the latter days of the Soviet Union: In 1985, the poet and dissident Vasyl Stus died after declaring a hunger strike in a Russian penal colony.
Despite the challenges Ukraine has faced in the thirty years since its independence—namely, the ongoing war with Russia and ongoing sociopolitical strife—there has been a surge in national pride, and, along with it, the literary scene. In recent years, many contemporary Ukrainian authors have addressed these issues in their work. Western readers might just benefit from reading what Ukrainians themselves have to say about the current reality of life in the country, instead of showing interest only when it relates directly to American politics—or worse, falling for the vast machinations of Russian propaganda outlets. Ukrainian history is filled with tragedy, but as the following books show, the Ukrainian spirit is filled with humor and perseverance, inspiring readers to—in the words of the lyrical poet Volodymyr Sosiura—love Ukraine as you would the sun. 
*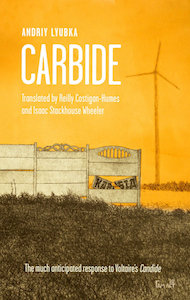 Andriy Lyubka, trans. by Reilly Costigan-Humes and Isaac Stackhouse Wheeler, Carbide 
A drunken history teacher from a small Transcarpathian town comes up with a plan to build a tunnel under the border with the European Union and smuggle the entire population of Ukraine into Europe. To make his dream a reality, he enlists the help of some local smugglers with plans of their own. This fast-paced tragicomedy takes place shortly after the 2014 Revolution of Dignity when Ukrainians gathered in protest against the corrupt, pro-Russian dictator Viktor Yanukovych, who later fled to Russia. It reflects the intensity of the current moment, in a country where people feel the albatross of the past hanging around their necks yet still desperately hope for a brighter future.
Olesya Yaremchuk, trans. by Zenia Tomkins and Hanna Leliv, Our Others: Stories of Ukrainian Diversity
In poetic prose that sets the book apart from typical journalism, Yaremchuk holds a "magnifying glass" over Ukraine and its overlooked diversity. This diversity reflects the history of the region, which has often been defined by war and violence against minority groups. In the 20th century alone, parts of Ukraine changed hands numerous times, most notably under Soviet rule and Nazi occupation. From Roma encampments to the small towns in Western Ukraine that boasted large Jewish populations before the Holocaust, this book makes one reconsider what it means to be Ukrainian and, indeed, what it truly means to belong to any country.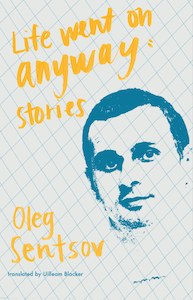 Oleg Sentsov, trans. by Uilleam Blacker, Life Went On Anyway: Stories 
Oleg Sentsov became known to the world after Russia's illegal annexation of the Crimean peninsula when he and several others were arrested on fabricated terrorism charges. Sentsov spent several years in a Russian penal colony, during which he famously went on a 145-day hunger strike. His essays were read aloud at international events advocating for his release and later published in English. They include somber yet oftentimes heartwarming stories from his youth leading up to the collapse of the Soviet Union.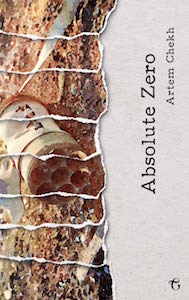 Artem Chekh, trans. by Olena Jennings and Oksana Lutsyshyna, Absolute Zero
Several memoirs have been published by soldiers since the outbreak of the war, but this book stands out from the rest, given that Chekh himself is a writer. Based on the diary he kept when he served on the frontlines, this book explores the banality of war. There are no depictions of battles, heroic or otherwise; instead, Chekh focuses on the moments in between. It turns out that war isn't very interesting, neither for the soldiers on the frontlines nor for the people unaffected by it—but every Ukrainian soldier cut off from their friends and family and facing an uncertain future will emerge from the war forever changed.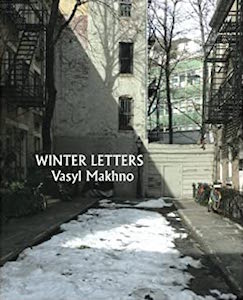 Vasyl Makhno, trans. by Orest Popovych, Winter Letters and Other Poems 
Originally from Chortkiv, a small town in Western Ukraine, Vasyl Makhno has called America his home for the past two decades. The sense of space and time in his work is vast, as he, like many immigrant authors, has attempted to understand his new country better while maintaining ties to his homeland. From his childhood in the Soviet Union to the shores of Maine and the fast streets of New York City, this collection of poems will undoubtedly resonate with American readers who are drawn to the immigrant experience.
Andrey Kurkov, trans. by Boris Dralyuk, Grey Bees
The villages separating the Ukrainian and Russian frontlines in Donbas have come to be known as the "Grey Zone," a no man's land. Sergey Sergeyich is one of the few who chose to stay behind after the start of the war in 2014. He, along with his "frenemy" Pashka are the only inhabitants left in their village—besides Sergeyich's bees, that is. As spring nears, Sergeyich decides to seek refuge for his bees in Crimea in a warmer climate and away from the constant shelling. However, there he witnesses the oppression of the Crimean Tatars and understands that the fronts in the Russo-Ukrainian war are numerous. This touching book is described by Kurkov as a "farewell" of sorts to Crimea, which was illegally annexed by Russia in 2014, because many Ukrainians are not sure when they will be able to visit it again.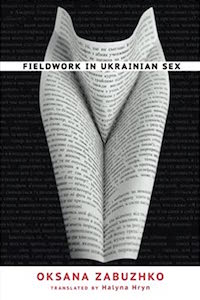 Oksana Zabuzhko, trans. by Halyna Hryn, Fieldwork in Ukrainian Sex
Zabuzhko's breakout hit has been called "the most influential Ukrainian book since independence." The narrator, a visiting professor of Slavic Studies at Harvard who shares the same name as the author, struggles to understand how she ended up in an abusive relationship. As a newly independent Ukraine finds its way in the world, so does the narrator. Her native language, especially while living abroad, offers her a sense of home—but she also struggles to break free from Ukraine's lingering culture of fear and its patriarchal grasp.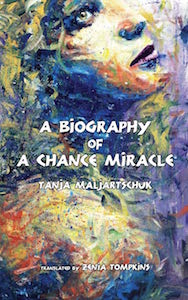 Tanja Maljartschuk, trans. by Zenia Tompkins, A Biography of Chance Miracle
Lena, a young woman growing up in the small Western Ukrainian town of "San Francisco" (named after those who left for a better life in America) strives to live a meaningful life and help as many people as she can along the way. She is drawn to the downtrodden and speaks out against injustice, even though it does not always bode well for her. Maljartschuk raises questions about corruption, nationalism, and the ineffective bureaucracy of the state that readers from any country find worth reflecting on.
Yuri Andrukhovych, trans. by Vitaly Chernetsky, The Moscoviad
Set during the collapse of the Soviet Union, Andrukhovych's novel follows the misadventures of Otto Vilgelmovych von F., a Ukrainian poet studying at the Gorki Institute in Moscow. It is a phantasmagoric thrill ride that takes place over the course of one day, exploring the city at the heart of a dying empire and the oftentimes sinister people who inhabit it. And yet, there is a certain optimism at the heart of this wild novel, a biblical provenance if you will, as the prospect of a future for Ukraine separate from Russia becomes more of a reality.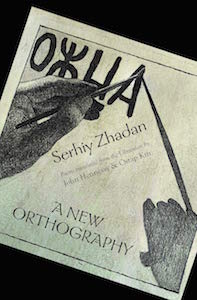 Serhiy Zhadan, trans. by John Hennessy and Ostap Kin, A New Orthography
Nominated for the PEN America Literary Awards for Poetry in Translation, this fifth volume of Lost Horse Press' ongoing Ukrainian poetry series includes poems from several of Zhadan's recent collections. The ongoing war with Russia—and how it affects the lives of ordinary Ukrainians—is the driving topic. Indeed, Serhiy Zhadan himself has said that his literary output can be divided into two distinct categories: what he wrote before the start of the war and what has been written since then.
---