Loan Le on Stepping Back into Those Emotional Teen Years to Write a YA Novel
This Week on So Many Damn Books
Loan Le is hanging in Zoom Hyperspace with the guys, and since she's a triple threat (writer, editor, reader) there is tons to cover. First, the pleasures of the food writing in A Pho Love Story, and writing teenagers on the brink. Then, what it's like to go from professionally editing books to writing and back again. And finally, with her reader hat on, she brought John Searles' Help for the Haunted, and we talk slippery time and why Loan believes in ghosts. Plus, it was St. Jordi Day AND Indie Bookstore Day in the WYB!
What'd you buy?
Drew: The Final Revival of Opal & Nev by Dawnie Walton // Outlawed by Anna North // World of Wonders by Aimee Nezhukumatathil // Crying in H Mart by Michelle Zauner

Christopher: All's Well by Mona Awad // The Album of Dr. Moreau by Darryl Gregory

Loan: Arsenic & Adobo by Mia P. Manansala // Dial A For Aunties by Jesse Q. Sutanto
Recommendations:
Drew: Caul Baby by Morgan Jerkins // The Nanny (1993-1999)

Christopher: A Spindle Splintered by Alix E. Harrow // Welcome to Your Fantasy

Loan: Highlights Retreat // Copper Cow Coffee // The OA (2016-2019)
*
From the episode:
Drew: What was it like immersing yourself in teenagers again?
Loan: Oh, it was terrifying. I'm trying to recall how I was when I was a teen. I was not as—I don't know, I can't even remember what I was like as a teen anymore. It's been so long. But it was fun. I think in YA literature, people immediately just think of—or maybe me—I think of whiny, melodramatic. Teenagers probably hate me. But maybe because it's what I was thinking about internally; I hated myself as a teenager, probably.
Drew: Any teenager who's listening to this show is like, oh, I know what you mean.
Loan: It was actually a fun process to develop them; they're really just emerging into their own self. They're finding themselves. It's really confusing, but it's also a joyful process of accepting who they are, learning more about how they relate to the world, how they relate to their parents. Because all their lives they've been growing up just going along with what their parents want. And then now they're just figuring themselves out. So I think it was a freeing experience to write teenagers' voices.
I also wanted to give them more credit as teenagers. They're going through a lot all at once, and that's what teenagers are doing—especially thinking about the previous year, what had happened. They're going through so much, they feel so much inside. So I tried my best to put that on the page, of how their emotions are everywhere. But all the emotion is valid. It's really valid. And it's important that they feel this way, because there's no use in bottling it up.
Drew: I wish somebody had told me that when I was 14.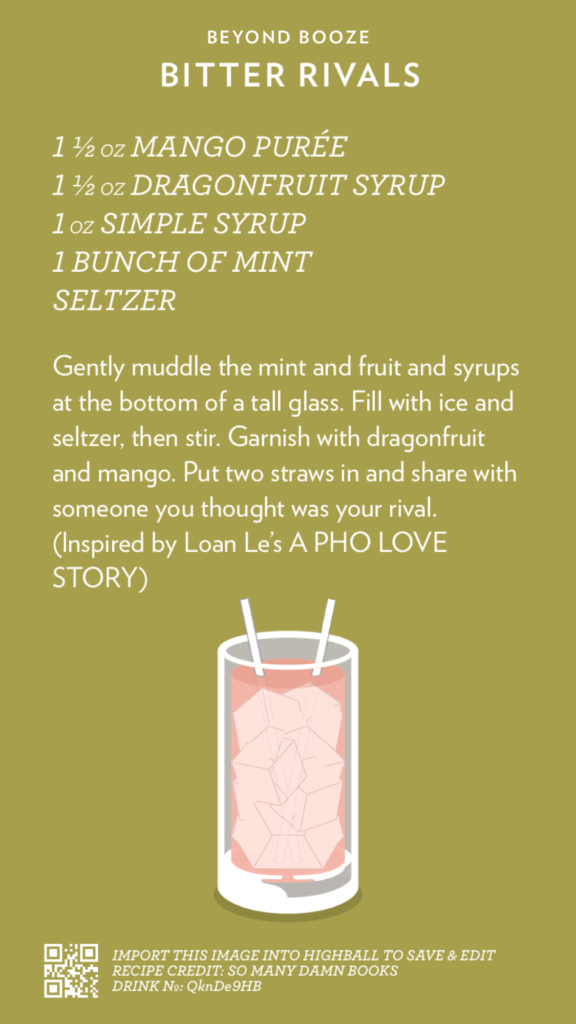 ---