Lit Hub Recommends: The Mars Room, Spider-Man 2, and Fresh Off the Boat
Also, Meryl Streep is mentioned twice. She's everywhere!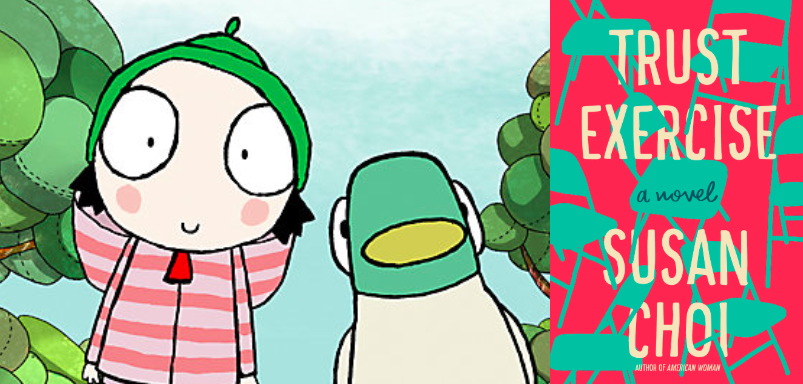 It's completely unfair to recommend a book that isn't out until next spring, but this one is really worth it: mark your calendars for April 2019 and go get Susan Choi's Trust Exercise. It's a brilliant, inventive novel about 1980s theater kids in a FAME-like high school, young love (which always turns out well!) and the reverberations of trust and abuse—it feels eerily timely and a classic at once. For something you can enjoy now, though, I'll recommend Sarah and Duck, a British animated cartoon for children narrated by Roger Allam, starring seven-year-old Sarah and her pet duck. It's gentle, psychedelic, and one of the most imaginative televisions shows I've watched lately/the only television I've watched since 2017. 
–Emily Firetog, Lit Hub managing editor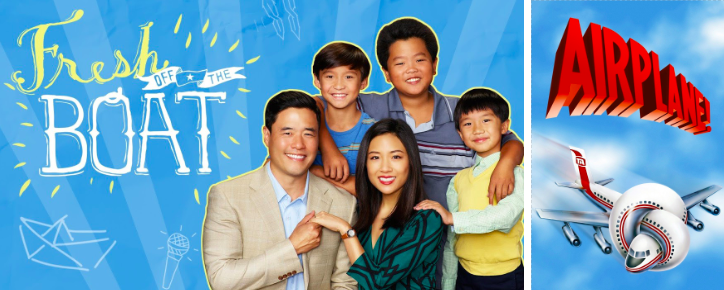 This week I'd like to recommend the fifth season of Fresh Off the Boat—I let the first few episodes of the series pile up on my to-watch list until I could wait no longer, and consumed them all, pausing only to grouse at the ever-repetitive Hulu commercials. The ever-charming Huangs continue to impress with hijinks and witticisms, and there's a cameo that I won't spoil… Actually, I'll just tell you. Kareem Abdul-Jabbar, otherwise known as author of the Mycroft Holmes series, superstar basketball player, and the copilot from Airplane, shows up in the first episode, and it's amazing. Even better than that cameo they had from Shaq. And while I'm thinking about Kareem Abdul-Jabbar, I'd also like to recommend rewatching Airplane. 
–Molly Odintz, CrimeReads associate editor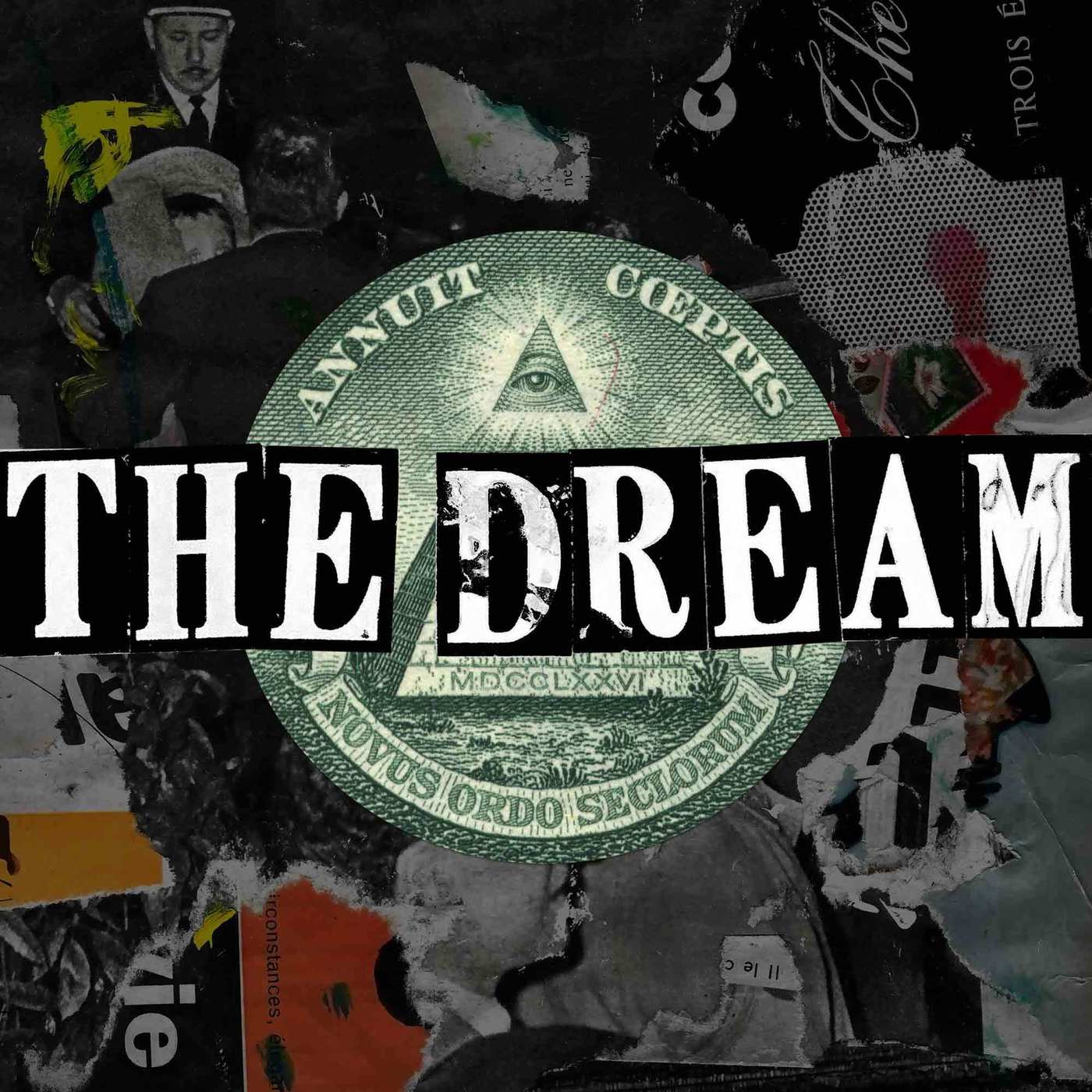 The only thing I've ever been an early adopter of is podcasts, because being left alone with my thoughts is truly a terrifying prospect. (Don't worry—I'm fine. I listen to a lot of podcasts.) My favorite right now is "The Dream," which looks at the fascinating and upsetting world of mid-level marketing, a.k.a. pyramid schemes. For legal reasons the podcast can't call them pyramid schemes but I'm not afraid of you, Rodan + Fields. (Actually I sort of am, after listening to this podcast.) The series looks at the history of multi-level marketing in the US as well as some of the newer companies, and one of the producers—who definitely has more open-minded Facebook friends than I do—even signs up for one. It's a great listen, and perfect for drowning out your inner life.
–Jessie Gaynor, Lit Hub social media editor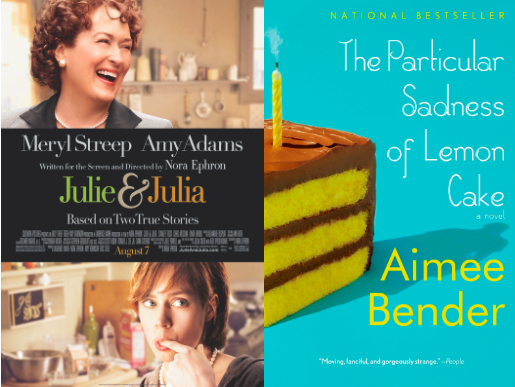 I have TWO recommendations for you, dear readers, and they both sound like they're about food but they're not really. The first is Julie & Julia, the 2009 rom-com written and directed by Nora Ephron, which is now on Netflix. The story jumps through time and is split between Julia Child (Meryl Streep), who is living in France and learning to cook, and Julie Powell (Amy Adams) who is blogging about making her way through Julia Child's eventual cookbook. Is it my favorite Nora Ephron film? No. But you get to see Meryl Streep and Stanley Tucci be in love for two hours, and it might inspire you to try cooking instead of eating microwave ramen (again). The second recommendation is Aimee Bender's The Particular Sadness of Lemon Cake, which was recommended to me by one of my college professors and by a random girl at a Fourth of July party (thank you both). It's about a nine-year-old girl who realizes that she can taste people's feelings in the food that they make; it is through her magical tastebuds that she becomes aware of family secrets: her father's standoffishness, her mother's deep sadness. It's ingenious and beautifully written. Aimee Bender, you've done it again.
–Katie Yee, Book Marks assistant editor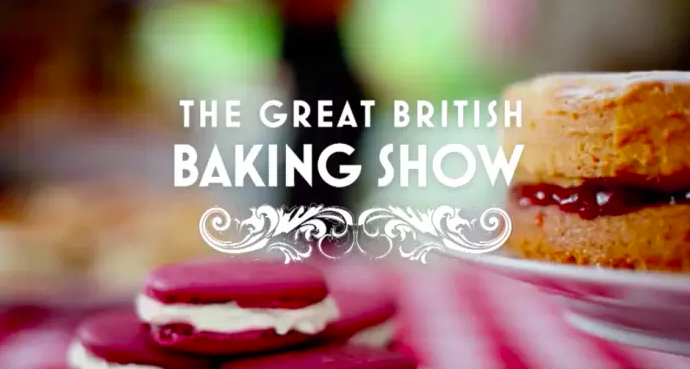 It seems like the only things I ever recommend these days are salves for troubled times and minds, but nevertheless, I must inform you: a new season of The Great British Baking Show is now on Netflix, and I feel 43% less terrible about the world. In my spare time this week, I have been alternating between watching that and slowly re-reading W.G. Sebald's Rings of Saturn and honestly I can tell you that I have never been happier.
–Emily Temple, Lit Hub senior editor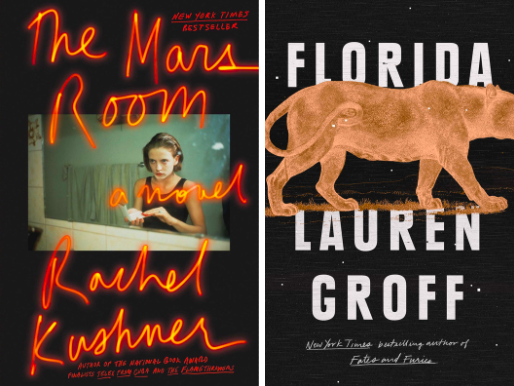 I just finished the best two weeks of reading of my year, thanks largely to the Wordstock festival in Portland, which had me moderating a discussion between Rachel Kushner and Lauren Groff (which I'm hoping we will run here), and Justin Philip Reed, Eileen Myles, and Marilyn Chin (same). Reading their new books and a lot of their previous work, I have emerged with such optimism about American letters. The sheer vitality and energy in Kushner's work, especially Mars Room, felt like an old form of American storytelling brought back to life, like going back to vinyl: how a record could rattle your bones. There's so much more to California than our great big cities and their shiny industries, and she sees it. Conjures voices from these forgotten places. Like the prisons. Meanwhile, Groff's mythic almost gothic stories about Florida and domesticity and entrapment took me right back to the Bronte sisters. If you haven't read her short fiction, start with the previous collection though—they're also masterfully made. More classic New England gothic. It will make you appreciate the even wilder intensities of her new more southern gothic shift in Florida. The same day that I talked to Kushner and Groff, I also spoke with poets and hearing Marilyn Chin live was a tiny bit like hearing Anne Waldman for the first time. I finally understood the force of will that had pushed her poems to the surface. Add to this intelligent ferocity of Justin Philip Reed's new poems, their formal dexterity and poise, and Eileen Myles's warm experimentalism, her understated spirituality, I thought: this is not an obvious cross-section of this country's letters but what it tells me was good news about the variety of writers living here. It made me come home thinking their ability to tell, riff on, and write poems about American themes will triumph over the criminal liars who steal elections and celebrate brutality every time.
–John Freeman, Lit Hub executive editor
Lately I've been spending a surprising amount of time outside my neighborhood (I live right by Central Park, so it's easy to find a rock or tree and just post up there and do nothing), and a lot of that time's been spent at a charming Greenwich Village establishment called The Music Inn. The store, one of the oldest "continually-run music stores" in NYC, opened in 1958 and is home to all manner of musical instruments and records from around the world. Dave van Ronk hung out at the store back in the day and, much more recently, it's been featured in The Marvelous Mrs. Maisel and visited by the likes of André 3000. I don't play music myself and am not funny, but I do love a good live performance, and very highly recommend the shows and open mics that are held in the basement. It's a tiny, lovely space (pictures don't do the wallpaper—a collage of quaint vintage posters—and decorations—which include a string of plastic eyeballs snaking between a tangle of fairy lights—justice), that's home to an open mic every Thursday night at 8PM. The open mics are, sadly, winding up this December, but the Inn will continue to host shows and workshops and I will continue to lurk among the basement bric-a-brac and cheer loudly for their lineup of musicians and stand-up comedians. If that sounds like fun, then it's probably something you should do too.
–Miriam Kumaradoss, Lit Hub editorial fellow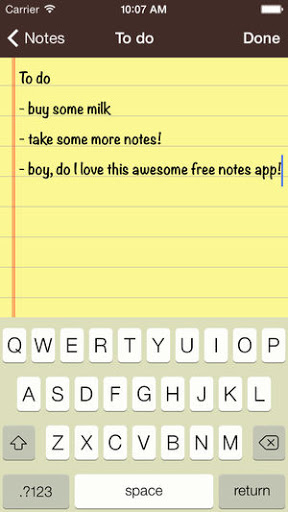 "An apple tree by the side of the river between the tracks and the river." I wrote this strange, isolated non-sentence in my Notes app on Sept. 12, 2017, and I have no memory of why. It makes me laugh, I'll never delete it, and I don't really know the reason for that, either. Like all my other not-quite-real-thoughts, it's hidden in the app, a strange junk drawer of out-of-context nonsense ("Weird as hell"); overwrought middle-of-the-night obsessions and the Sarah Ruhl quotes that speak to them ("This is what it is to love an artist: the moon is always rising above your house."); unfinished emails to advice columnists; very urgent questions ("cucumbers?"); early-morning first drafts of letters to a person I love; and ambiguities that show a better cross-section of my brain over the last two years than any other body of writing. I remember the context for almost none of them. The Notes app is where I write down thoughts so ordinary, embarrassing, or vulnerable that I can't commit to them enough to write them on paper in an honest-to-god journal or anywhere public—but doing so is a tiny assertion that they deserve space in the world, anyway. I hope you do this, too! I hope you have a place, or a person, where your unfinished sentences feel safe.
–Corinne Segal, Lit Hub senior editor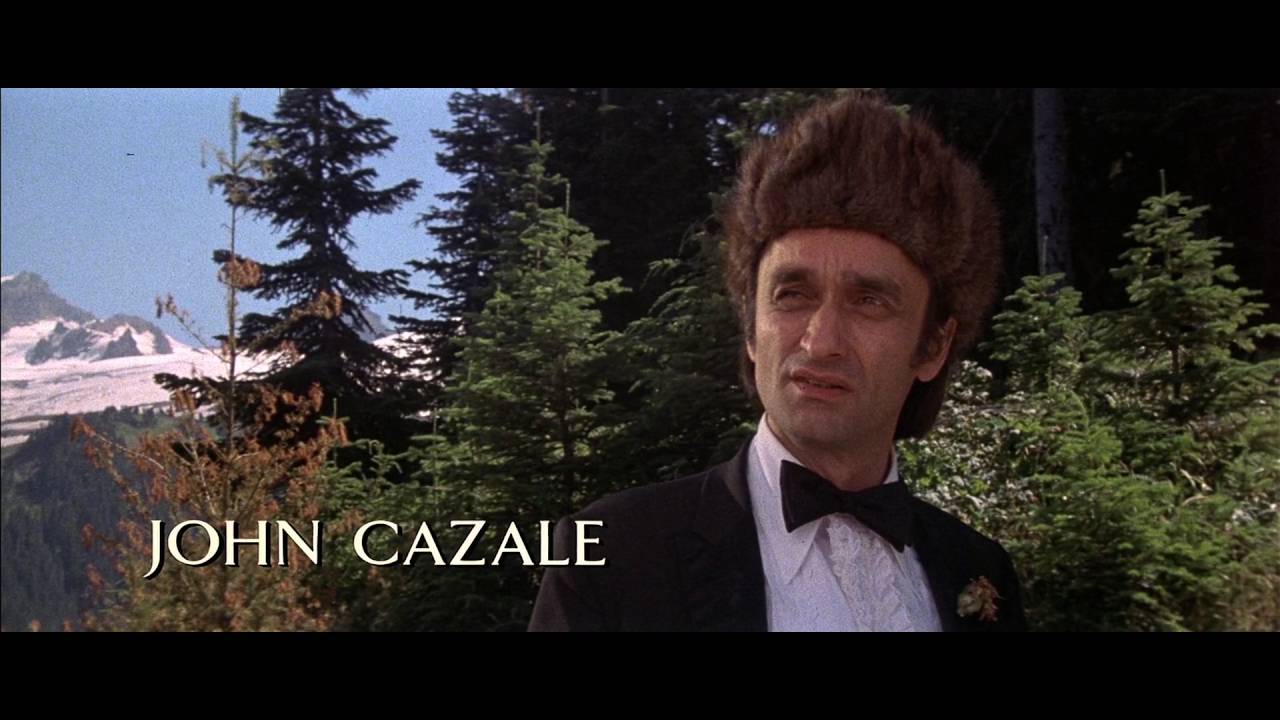 This week I'm recommending the performances of John Cazale, the brilliant character actor (and great love of Meryl Streep's life), who starred in just five feature films over the course of six years before losing his battle with lung cancer at the age of forty-two. Those five films? The Godfather, The Conversation, The Godfather Part II, Dog Day Afternoon, and The Deer Hunter. Each was nominated for the Academy Award for Best Picture and each was immeasurably enhanced by Cazale's sometimes tragic, sometimes squirrely, sometimes sinister intensity. While filming The Deer Hunter, Cazale was so ill that the studio wanted to fire him, but Streep and director Michael Camino threatened to walk away if they did. Streep and Camino then rearranged the shooting schedule so that all of Cazale's scenes would be filmed first, allowing Cazale to complete his role before he passed away, shortly before the movie wrapped, in March of 1978. Of Streep's love for Cazale, Al Pacino later said: "I've hardly ever seen a person so devoted to someone who is falling away like John was. To see her in that act of love for this man was overwhelming."
–Dan Sheehan, Book Marks editor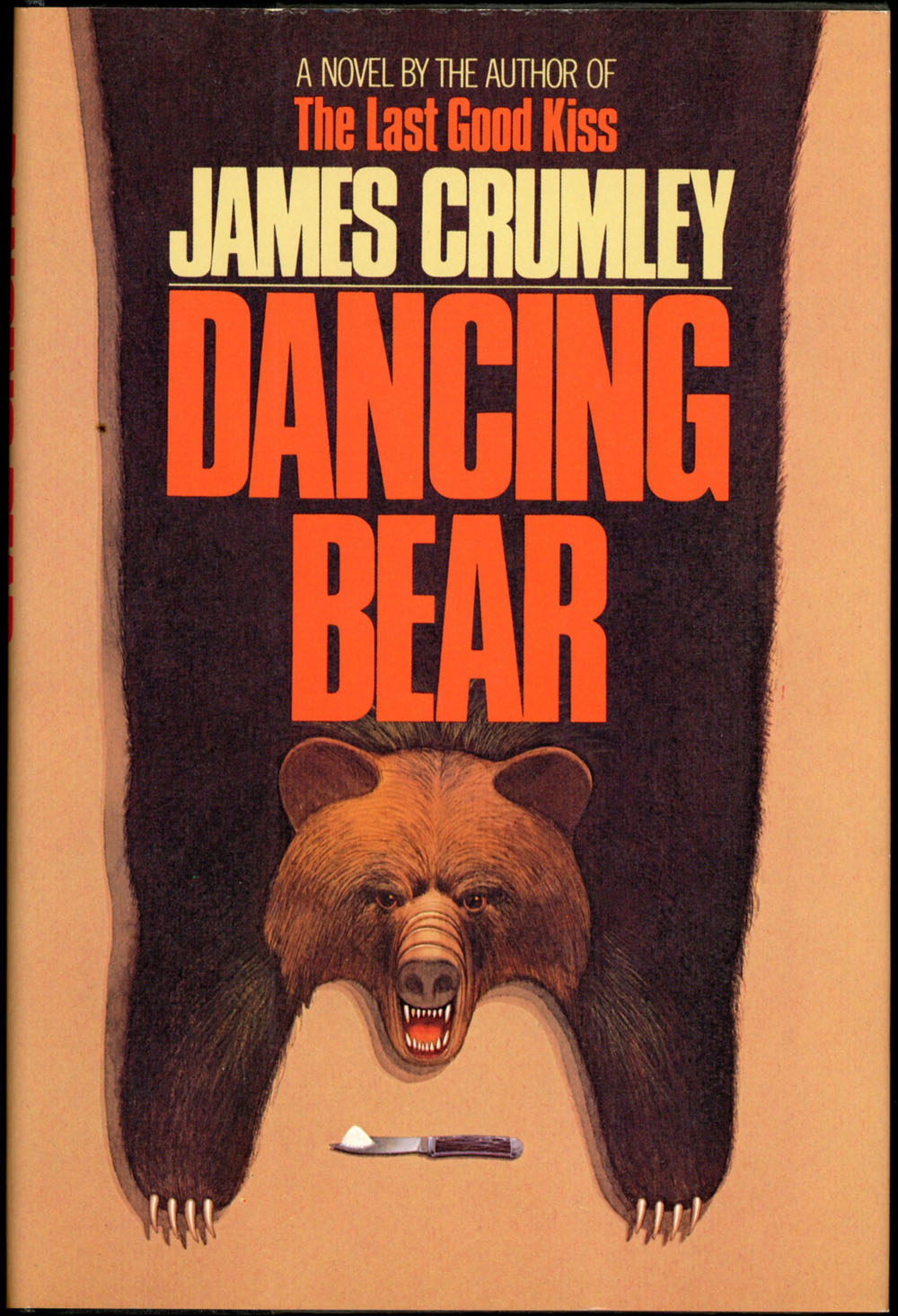 Last week I was lucky enough to be wandering around Paris with my wife when we happened into Les Mots à la bouche, where the good booksellers told me about the Gallmeister editions of American crime and nature classics, including a hallucinatory set of Ross Macdonald / Lew Archer books and a spectacular new edition of my beloved Crumley's Dancing Bear—La Danse de l'ours—translated by Jacques Mailhos and with a dust jacket that will knock your damn socks off. Anyway I'm a sucker for American crime novels by way of France so now that lethal bear has pride of place on my bookshelf at home and scares the crap out of me every time I enter the room. C'est si bon.
–Dwyer Murphy, CrimeReads editor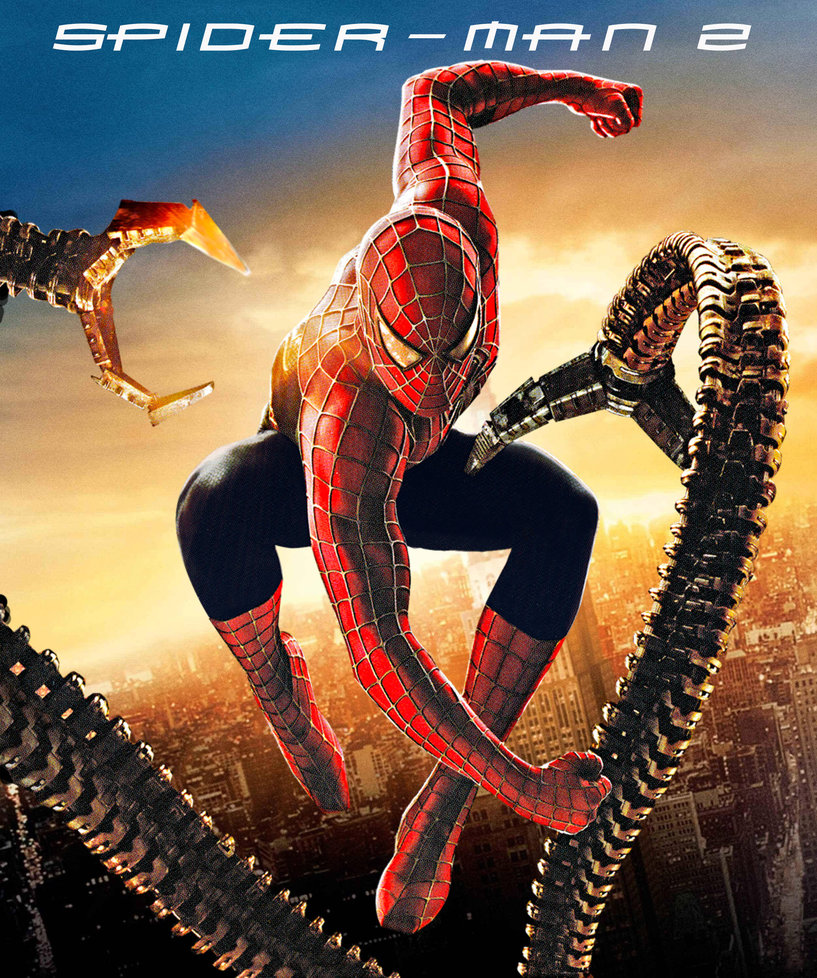 I can remember three celebrity deaths over the last five or so years that genuinely made me glum: Robin Williams, Jóhann Jóhannsson (not a marquee name, but a composer whose music means a lot to me) and, now, Stan Lee. I remember spending hours as a child scribbling schmaltzy dialogue to accompany my slightly more tolerable drawings of Spider-Man and Green Goblin. When Spider-Man 2 came out in 2004, my god. Such web-slinging goodness! Remember how badass Doc Ock was? Or that breathtaking train scene, when Spidey's mask comes off and the passengers vow to keep his identity a secret? Go watch Spider-Man 2 again, or Logan, or The Winter Soldier. It doesn't really matter. Embrace your weird superpowers, the uncomfortable things about yourself that you've maybe only told one other person. Avoid the comic haters and the dampeners! Watch a Marvel movie or read a Marvel comic. Wave the 'I love you' hand signal in your enemy's face and watch them blanch when you pretend like a web is coming out. It'll be great.
–Aaron Robertson, Lit Hub assistant editor
---