Lit Hub Recommends: Sebald, Nina Simone, and Top Chef
Also, you should definitely bake a cake if you haven't already.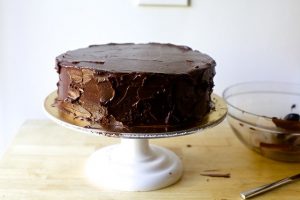 This weekend, for my husband's birthday, I made my first two-layer cake, using this recipe for the base (it's Deb forever, you guys all made your first mistake when you strayed from Deb, Deb would never say that, Deb will never be cancelled, etc.) but swapping in the Magnolia Cupcake recipe (which is just your standard vanilla buttercream; actually it's the same one as on the Domino box but doubled) for the frosting. Reader, it was delicious and perfect and if you have two hours to spare this week you should definitely make it. That said, now we have three-quarters of a two-layer 10-inch cake in the apartment and no one to share it with. OH WELL. P.S. it is perfect to eat while watching our new favorite show, the gloriously absurd What We Do in the Shadows, in part because it's hard to truly snarf cake. Though it has happened.
–Emily Temple, Lit Hub Managing Editor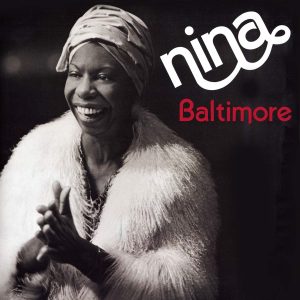 Hey have you ever listened to Nina Simone sing "Baltimore"? That clawed back the worth of a single day in like 3 minutes.
–John Freeman, Lit Hub Executive Editor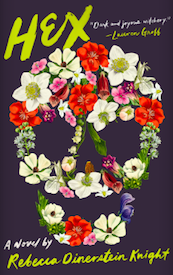 My recommendation is a very recent novel, Hex, by Rebecca Dinerstein Knight, released by Viking in March. By far my favorite thing I've read in quarantine, it is such a surprising, hilarious, odd, special book. Knight herself also appears to be one of the sweetest authors in the world: I watched this interview before I read the book, and it convinced me immediately of her genuineness and kindness, even through the virtual interview medium. I think her pure earnestness makes the book itself that much more of a curveball, in the best way. The book is spare and dark and cutting, shaking the facades off normal social interactions so that they are laid bare in plain, farcical language. At times even reminding me of P. G. Wodehouse, the king of comedy himself, I found myself writing down lines that made me laugh from Hex so often that it ended up just being easier to take a picture of the whole page, as I was ultimately transcribing it all anyway. You can purchase Hex from Bookshop here!
–Julia Hass, Lit Hub Editorial Fellow
I'm pretty sure I've read some books since I last wrote one of these, but in my heart of hearts, the only thing I can recommend joyfully is Top Chef. The current season of Top Chef All Stars is excellent, but since it only airs weekly, I have also been watching old seasons. I recommend any and all of them. Top Chef is the perfect combination of formulaic and suspenseful (but not too suspenseful, which sounds terrible right now). It also has a very satisfying element of competence porn, and a surprisingly low level of interpersonal drama. Also, sometimes I remember that host and superbabe Padma Lakshmi was married to Salman Rushdie, so… literary!
–Jessie Gaynor, Lit Hub Social Media Editor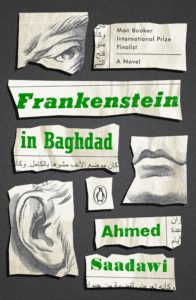 I just read Ahmed Saadawi's Frankenstein in Baghdad and holy cow is it incredible. It's very intense and profoundly unsettling, about a man who roams about the wreckages of bomb explosions, looking for body parts that may have scattered, which he sews together, to create a full human body. He does this memorially; to stress the humanity of the disembodied parts and to refuse to allow the largely-disintegrated victims to be forgotten (personally and symbolically), and to emphasize the violence done to his home. But he doesn't expect that the body he has created will develop a will of its own, or that it will take on its own mission (revenge!). The most chilling thing about this story is how simultaneously absurd and realistic it is, while all being so calmly told; the book (published in the US in 2013) is a product of the Iraq War, which Saadawi reminds you, if you take nothing else away, was a ludicrous venture with unbelievably dehumanizing and violent effects. Everything about the book conveys the different facets of this historical moment perfectly. It is an excruciating, absolutely stunning read.
Because I've been cooking even more than usual lately, I also want to recommend the cookbook I've been using the most, Yotem Ottolenghi's classic Plenty, whose Israeli-Mediterranean vegetarian recipes are to die for. I recommend all dishes involving polenta, which is quick, easy, and delicious. That being said, I ordered Todd Richards's Southern cooking cookbook Soul on Bookshop and I cannot wait for it to arrive. The first item I'm going to make is the caramelized onion tart with the spicy zucchini slaw, which I know is available in the Google Books preview but I want to wait for the volume to arrive to officially, properly make it. I love making homemade pasta, which I learned how to do from both my Croatian grandmother and my Italian-American grandmother, and I have been doing a lot of that lately, too, so I also threw into my cart the pasta-from-scratch cookbooks Pasta Grannies and American Sfoglino. And because I miss going to Brooklyn's best bakery/bar Butter & Scotch and ordering my favorite thing in the world, a slice of their Birthday Cake, I made it at home using their recipe. This is for a proper three-layer cake, mind you, so it makes a lot of batter. I halved the recipe (which was good, because I realized at the last minute that I only had one cake pan) and it still yielded one layer of cake, 12 cupcakes, and 24 mini-cupcakes. It's also very labor-intensive but don't back down! Follow the recipe to the letter, including what you have to do to the butter.
–Olivia Rutigliano, CrimeReads & Lit Hub Staff Writer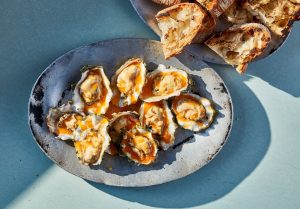 This short essay by The New York Times' Tejal Rao on love and oysters has everything that, right now, I'm missing: walks in the East Village, 24-hour diners, chance encounters at a bar, travel without fear, gatherings with friends. It feels like a message from another time, and it is, as well as a reminder of so many joys that, I'm holding out hope, will come back to us at some point.
–Corinne Segal, Lit Hub Senior Editor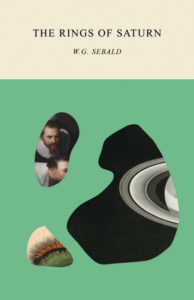 This month I'm recommending W. G. Sebald's The Rings of Saturn (a marvel of a book that I'm currently reading for the first time), the National Theater at Home (Gillian Anderson in Streetcarfrom May 21-28, Tom Hiddleston in Coriolanus from June 4-11), and this incredible scene I just watched as I enter the home stretch of my It's Always Sunny in Philadelphia quarantine marathon. 
–Dan Sheehan, Book Marks Editor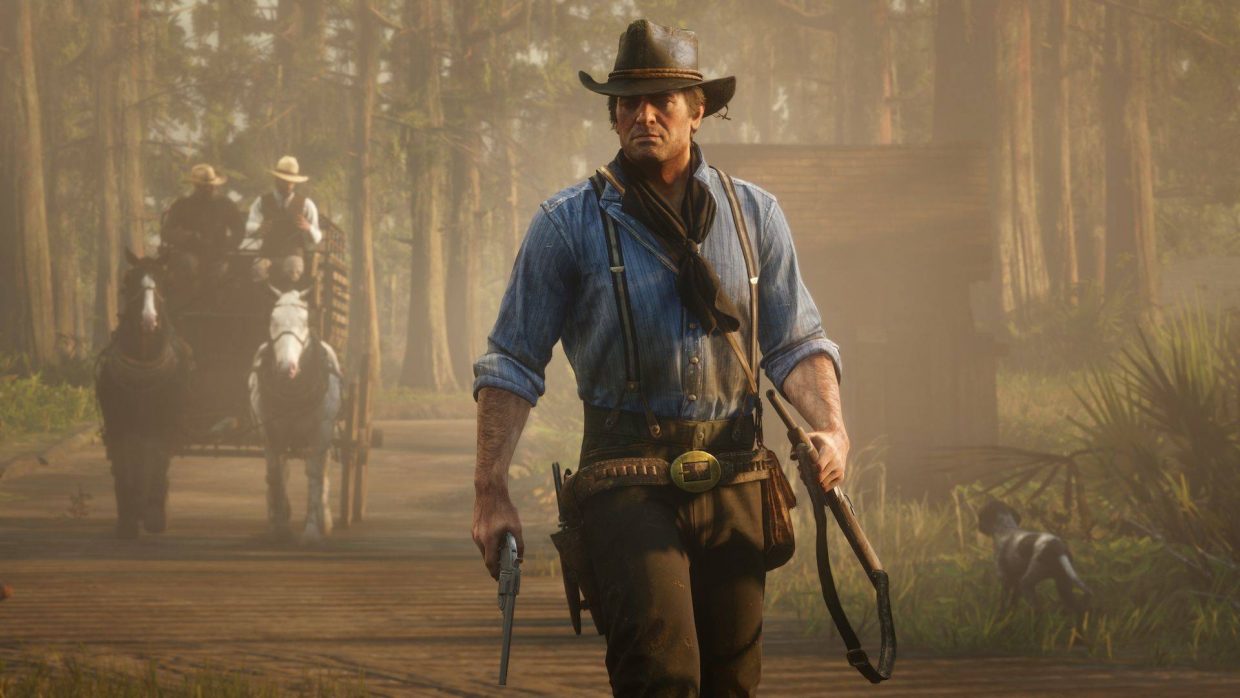 Ten years ago, a 15-year-old boy played a video game whose protagonist was a former outlaw in a fictional version of the American Southwest, in the dawning years of the 20th century. That game, Red Dead Redemption, would be called one of the greatest and most ambitious games ever, a fresh take on the American Western genre that explored the nature of revenge and, well, what it took to actually achieve redemption. A decade on, a 25-year-old sits in self-isolation finally finding time to play the sequel, Red Dead Redemption 2, which the New York Times deigned to call "richly cinematic and even literary." RDR2 is a prequel to the 2010 game, set in 1899, and follows Arthur Morgan and the ragtag group of outlaws that make up the Van der Linde gang. The Wild West is facing a bloody end in the decades after the Civil War as cities rise alongside swamps and open expanses, rival gangs go for one another's throats, and the Pinkerton detective agency sweeps through the land, wiping fleeing bandits from the map. The game's massive open world is a great achievement, the story and characters are carefully defined, and the profusion of details in the game is eerie. Think of your favorite Western, then imagine what it would be like to navigate that world virtually, and this is what you get. 
–Aaron Robertson, Lit Hub Assistant Editor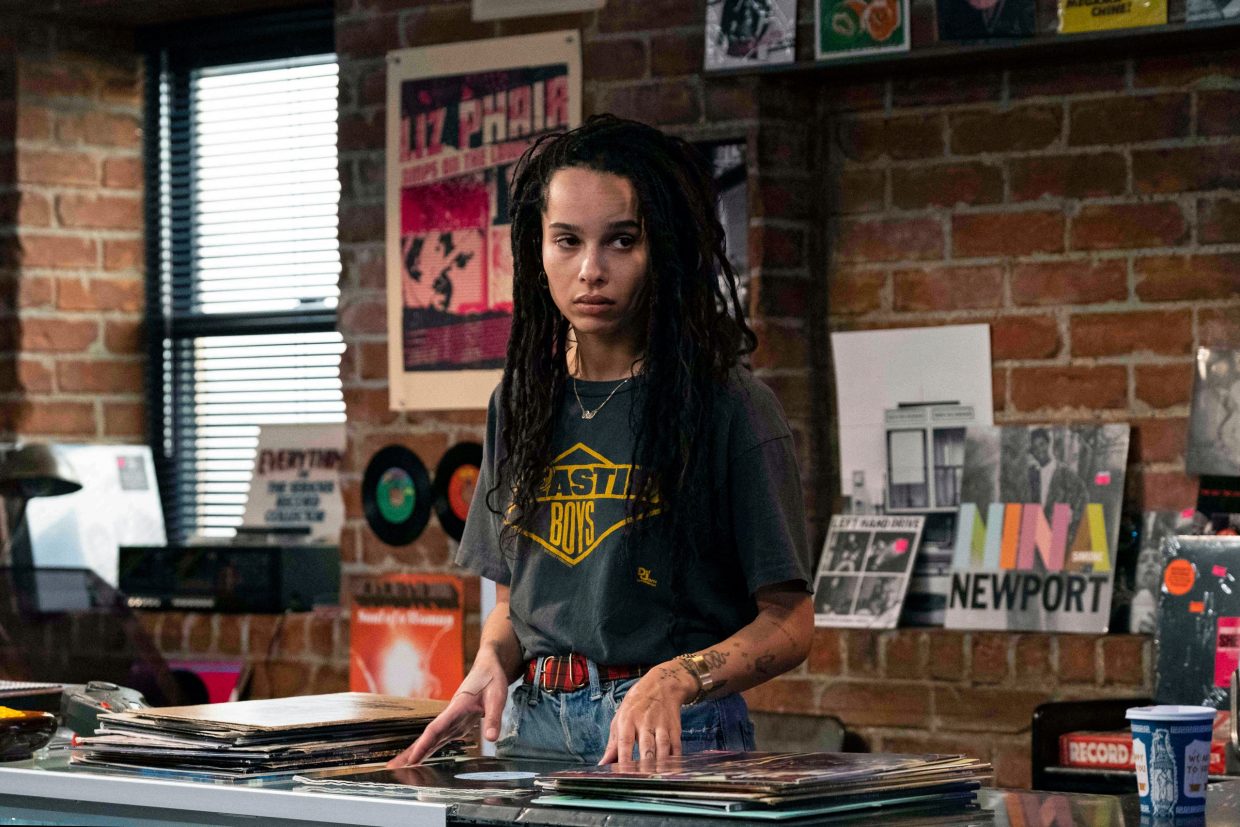 Something that my beloved colleague, Aaron Roberston, FAILED TO MENTION is that he was on Adult Swim's Quarantine Valentine show, which is basically when two people go on a first date via video chat and the world gets to watch it. (It's actually very charming and delightful, like a low-budget Dating Around.) So dear reader, if you ever wanted to know what Aaron is like on a first date, I recommend you watch this now. Unless you're Aaron's mom. Then I recommend that you do not watch this. Perhaps instead, you would like the newest adaptation of High Fidelity. Zoë Kravitz is heartbroken and snarky in all the right ways, and she makes for good company in these lonely times. Also great, snarky company: the residents of the May of Teck Club in Muriel Spark's The Girls of Slender Means. It's funny, it's sad. It takes a bite out of the publishing industry. It's just over a hundred pages but when you're done, you'll feel like you've suffered a mean punch.
–Katie Yee, Book Marks Associate Editor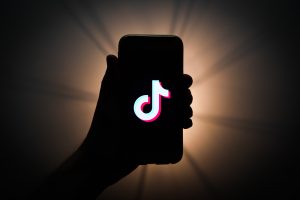 I recommend going viral on TikTok.
–Dwyer Murphy, CrimeReads Managing Editor
---