Lit Hub Recommends: Nina Simone, Camille Rankine, BoJack and more
This week's miscellany of cultural curios from your favorite staff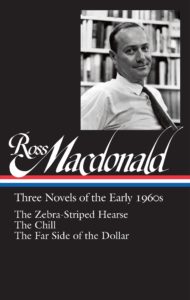 I've recently been re-reading the Ross Macdonald classic, The Zebra-Striped Hearse, which came out as part of a beautiful Library of America collection, and which featured in a piece we published on CrimeReads about the evolution of Ross Macdonald. Every time I return to Macdonald, often these days it seems, I'm struck again by how wickedly incisive he is in capturing a character's spirit in just a few lines, usually unadorned and achieving a sharp poetry in that stripped-down state. The world of this one—a wayward daughter, a suspected hustler, an artist's community in Mexico and a beach community in California—is so perfectly evocative, as Lew Archer's hard-fought stoicism begins to break down under the weight of a few questionable paintings (paintings, of all things). It's utter magic.
–Dwyer Murphy, CrimeReads Senior Editor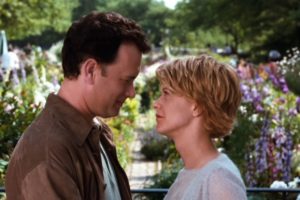 My best friend has been trying to get me to run a 5K with her, but the only marathons I do are movie marathons. Here's something I've learned over the past few years: if you spend all of Saturday slumped in the living room, only ordering takeout, flipping through the channels, you're lazy. You've wasted the day, you glutton! But, if you do the exact same thing but call it a marathon, you're doing something! It's an activity! And because there is nothing better than dedicating several hours to sitting on the couch and sinking your teeth into one thing (plus popcorn), here are some ideas for you: Nora Ephron Night, featuring You've Got Mail, When Harry Met Sally, and Sleepless in Seattle. (Yeah, it's basically a Meg Ryan marathon too.) Best paired with fellow hopeless romantics and rosé. Alternatively, for a silly-good time, watch all three Pitch Perfect movies. The plots get increasingly terrible, but the songs just get better and better. (Disclaimer: I did this marathon on an airplane, so results may vary.) And, finally, I know it's not a movie, but because the spooky season is upon us, I think you'll agree that we all need to marathon The Twilight Zone. Anyway, enjoy and don't expect any book recommendations from me for a while. My October just got very busy.
–Katie Yee, Book Marks Assistant Editor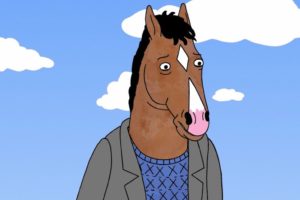 Currently, it is my position only to personally recommend things that make people feel good. You know: The Good Place, croissants, Love Island, baths, baths with lavender-scented Epsom salt, Virginia Woolf, Kevin de Bruyne, epic '90s playlists, RuPaul's Drag Race, birthday parties, Glady's, cheese platters, outfits worn by Beyoncé, online shopping, pony rides, googling the heights of famous writers, etc. I am not recommending social media. I am not recommending the news. I am not recommending anything unduly dark, or anything that reminds me of my own existential dread, or our impending cultural and intellectual and actual deaths. Except . . . I am recommending BoJack Horseman. BoJack Horseman is a television show that makes me feel terrible but that I also love, and that I can't stop watching. I wake up in the morning wanting to watch this deeply depressing show. I habitually watch this deeply depressing show in the bath, Epsom salts or no, during my relaxation time. I don't know what to tell you. I guess it's just really good. Maybe there's some sort of reflective property going on but really I think it's just genius writing—which always makes me feel just a little bit better about things.
–Emily Temple, Senior Editor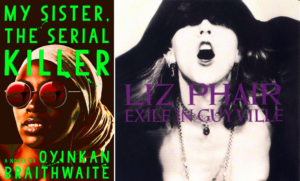 In keeping with the kick I've been on lately—witty, scrappy, female-fronted bands (or solo acts) from the 90s or 2000s—the first thing I have to recommend is Liz Phair's classic 1993 album Exile in Guyville. I actually did get to see Liz Phair live in 2016, opening for The Smashing Pumpkins, and while I briefly latched on to a song or two, it took me another 2 and a half years to grow into Guyville. While I'm 25 years late to the party, I'm glad I'm finally here. Speaking of things that are witty, scrappy, and female-fronted (or in this case, written by a woman), the other thing I recommend is Oyinkan Braithwaite's novel My Sister, The Serial Killer. It's strange, funny (I laughed out loud several times while reading it on the subway), and oddly touching. As a word of warning: the titular sister actually is a serial killer, so expect the corresponding amount of blood. If you're into that kind of thing, My Sister, the Serial Killer is pretty much perfect, making for a read that's quick but not insubstantial and wears its weirdness excellently.
–Miriam Kumaradoss, Editorial Fellow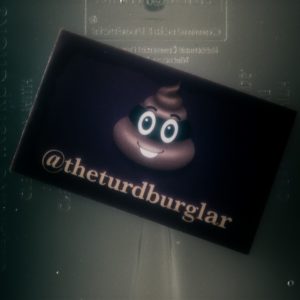 I know I'm a couple of weeks behind on this one, but I just binge-watched all of American Vandal: Season Two, and while it may not be as laugh-out-loud funny as the first season, it's just as poignant and able to shine a light on the complexities of modern internet youth culture. The "poop crimes" at the center of American Vandal's second foray into the world of true crime parody are truly disgusting, but thankfully, television doesn't come with smells, and the series creators quickly move beyond the most grotesque details for a more profound experience (although they refuse to drop the poop puns). I wouldn't recommend watching this while eating (or even 30 minutes to an hour after eating), but American Vandal's second season is essential viewing for true crime fans, millennials, weirdos, horchata enthusiasts, and every other group lovingly skewered by this series.
–Molly Odintz, CrimeReads Associate Editor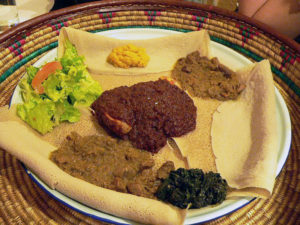 When I took this job, no one told me I would have to do something worth recommending every week. Every week? What am I, some kind of Instagram celebrity? Anyway, this week I'm going to share a tip for anyone who enjoys Ethiopian food, but is intimidated by the prospect of making injera (the spongy, sour bread that is—according to Wikipedia—the national dish of Ethiopia and Eritrea) at home: You can buy injera from most Ethiopian restaurants! Could you also go to that Ethiopian restaurant and eat food that was made by professional chefs? Sure, but then how would you fulfill your job's onerous weekly recommendation requirement?
–Jessie Gaynor, Social Media Editor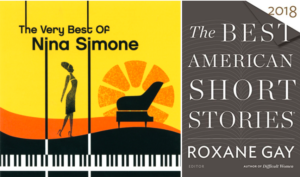 I spent a good amount of time over the past week or so listening to marvelously ambient Americana synth-rock stylings of The War on Drugs and the hypnotic musical storytelling of Nina Simone while dipping in and out of the half dozen Best American anthologies that have been lying dormant in book piles around the apartment for god only knows how long. I myself am partial to Short Stories, Essays, and Sports Writing, but the Best American Series also includes Mystery Stories, Science and Nature Writing, Travel Writing, Nonrequired Reading, Comics, Infographics, and, as of 2015, Science Fiction and Fantasy, so there's something for pretty much all tastes and moods. If you're looking to start with the most recent editions and work your way backwards, the 2018's hit shelves earlier this week.
–Dan Sheehan, Book Marks Editor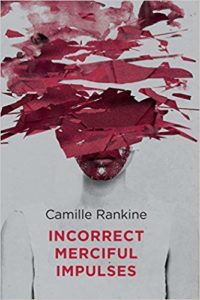 Prophecy is not always about seeing the future: sometimes it involves spotting what's been here for some time. Camille Rankine's Incorrect Merciful Impulses is a book full of such revelations. The poems of her debut collection are fiery, warm even, but steely too: as if spoken from a chrome throat. The portrait they make is of a world in ruins. Beneath the sodium light of Rankine's attention, ideas like love, time, and history are exposed for all their stark bargains. Half-spoken or overheard phrases of intimacy arrive like messages beamed from another galaxy—their sentiment lost in the universe's dark matter. How do we write with our degraded language of now? How to love in a world run by a revved up killing machine? If these questions keep you up at night, here's your epistemological guidebook. Read it slowly and the ancient Greek meaning of apocalypse will rise up in your blood like CO2 levels of a passenger leaving earth, looking back: it meant to uncover. To reveal.
–John Freeman, Executive Editor
---