Lit Hub Recommends: Legally Blonde, Franny Choi, and Miriam Toews
Also, practice productive self-care by memorizing plant names.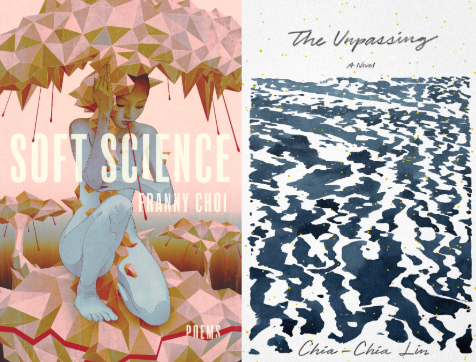 This weekend I picked up Franny Choi's new queer cyborg poetry collection, Soft Science. Playful, angry, metallic, it captures the spirit of our robotic, permanently present modern existence in the panopticon of capitalism and the Internet with such lines as "I hope no one comes to my party," and "Everyone Knows that Line About Ogres and Onions, But Nobody Asks the Beast Why Undressing Makes Her Cry." To make no attempt at a segue, Chia-Chia Lin's debut novel, The Unpassing, follows a Taiwanese American family in Alaska as they struggle to cope with the sudden death of the youngest daughter. Perhaps the most hopelessly sad book I've read in years, it's also one of the most beautiful, a gorgeous meditation on grief, home, and the American Dream.
–Kevin Chau, Lit Hub editorial fellow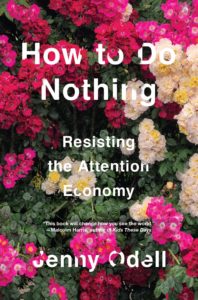 Here is a list of the plant names I have learned since reading Jenny Odell's How to Do Nothing: littleleaf linden, eastern hemlock, mountain laurel, black huckleberry, dawn redwood. They seem like friendlier neighbors now. Odell's book argues for looking at maintenance and care as a form of productivity, for the kind of mental wandering that may or may not create a tangible, dollar-valued "result," and for valuing the physical spaces in which we make our lives—an assignment I've tackled, in part, by spending time on those names. The book moves from philosophy—from Diogenes of fourth-century Greece to the attempted utopian communities of the 1960s and 1970s—to environmental history, the history of protest, and what our lives could look like with less of our attention monetized on a moment-to-moment basis. Also, there's lots of bird watching. This isn't a book that tells you to quit Facebook (though, I'll say it, maybe we should do that because it's killing us!!!). Instead of a total withdrawal, Odell proposes a heightened awareness of what the attention economy is doing to us and suggests that we all find our own individual modes of resistance to it.
–Corinne Segal, Lit Hub senior editor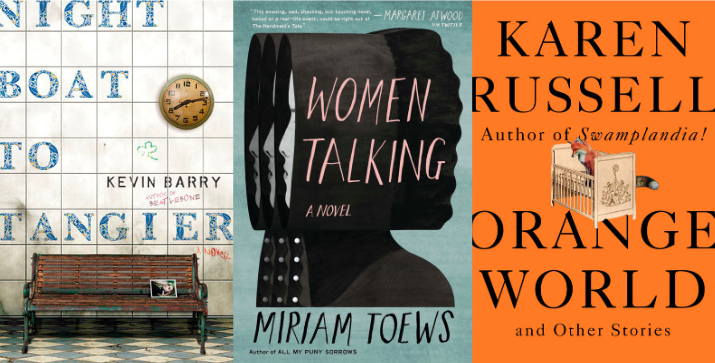 On the books-front this month I've been enjoying Kevin Barry's bittersweet tale of two aging Irish gangsters keeping a nighttime vigil at a Spanish port while reminiscing about their mistakes and misadventures, Night Boat to Tangier; Miriam Toews' harrowing novel of sexual assault and testimony in a Mennonite community, Women Talking; and Karen Russell's latest collection of uncanny wonders, Orange World. Movies-wise I've seen almost nothing, with the notable exception of recent Matthew McConaughey vehicle, Serenity—a film so delightfully batshit and awful that it should be required viewing for anyone suffering from the Sunday Evening Blues.
–Dan Sheehan, Book Marks editor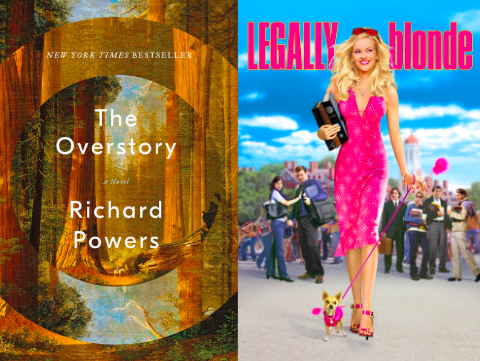 After spending some days this month putting together our 365 book-strong Climate Change Library, I decided that I'd better read The Overstory. The day I acquired it, it won the Pulitzer. I don't know what that means, but probably that I'm a prize-whisperer, and that you should all send me more books. Either way, I enjoyed it very much, despite the fact that we're doomed. In somewhat better news, one evening this month, when my fiancé was out late with friends and I was home alone, I decided, on a whim (and post-bath, obviously), to rewatch Legally Blonde. Let me tell you something: it holds up. It's exactly the kind of movie you'd expect, upon rewatch, to be filled with outdated gay jokes and sexism that you forgot about or weren't attuned to at the time, but I have to say that it's really . . . not. Reese Witherspoon has always been on her shit. Next stop: Cruel Intentions. 
–Emily Temple, Lit Hub senior editor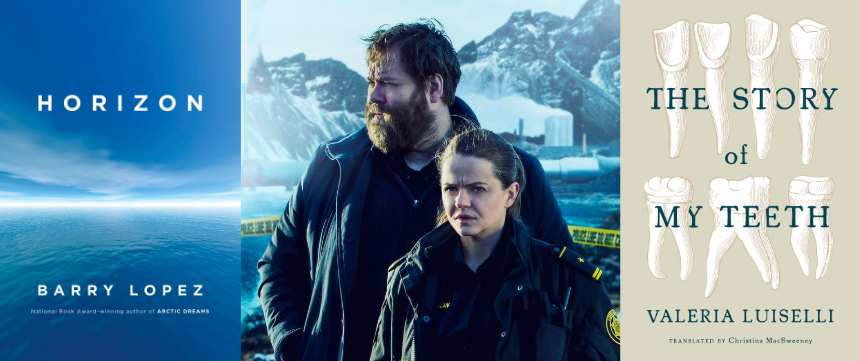 Lately I've been reading and watching TV series like it's winter…just going deep in, burrowing. I recently spoke to Valeria Luiselli and Barry Lopez on stage, separately, and am emerging from the gorgeous cathedral their oeuvres erect in the mind with their after-image. In Luiselli's case I finally fell in love with The Story of My Teeth, which is a bitterly funny satire of, among many things, the way European traditions are grafted onto the jawbone of Latin American literature. In Lopez's case, I can't say enough about Horizon, which I just reread and appreciated for the gargantuan narrative space his long chapters open up. Some of them must be 30,000 words long. They' push and push the longitude and latitude of the mental space as wide as can be, and then once there's air to breathe, then he poses the big questions. It's a remarkable narrative strategy in our time of the tweet, and it works. You finished the book refreshed and expanded. Meantime, I just got back from Reykjavik and promptly fell into Trapped, a crime drama that begins when a man's headless torso being found in the icy bay outside of a small Icelandic port town. As the investigation drags on, a winter storm strands everyone in the town. After Lopez, it feels like Arctic Nightmares, but sometimes that's comforting too. 
–John Freeman, Lit Hub executive editor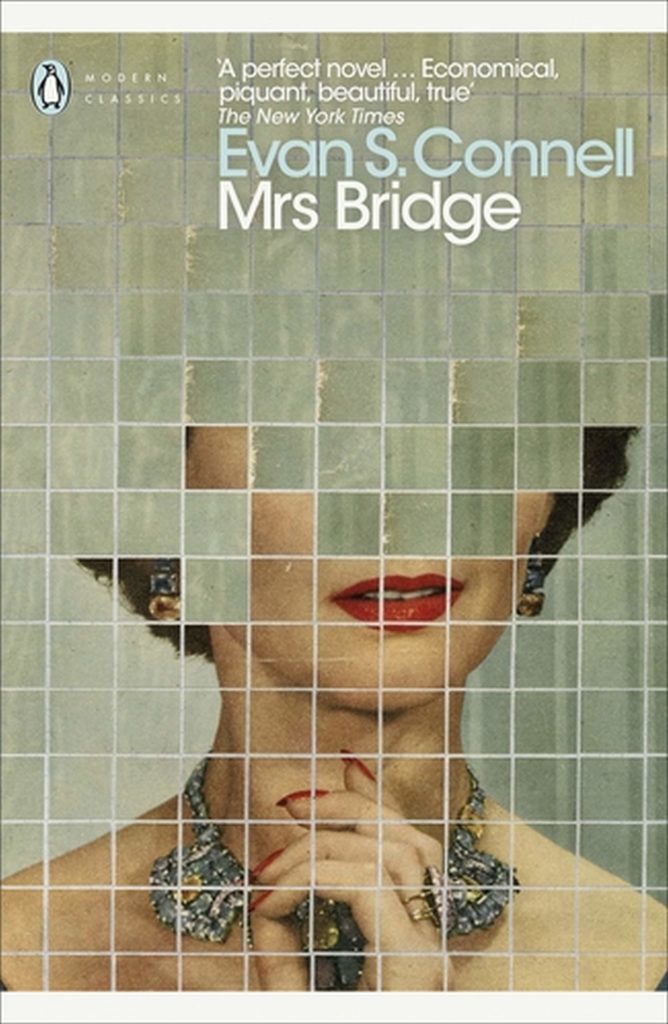 I think I have a pretty high tolerance for books that are good but not great—the type that entertains me and keeps me coming back but doesn't ultimately move me. You know when you read a book and you get to the last page and close it and just think to yourself "huh," and then go about your life without ever thinking about that book again? I don't think it's bad to read that kind of book. If nothing else, it throws the really exceptional books into sharper relief. All this to say, I recently finished Evan Connell's Mrs. Bridge, and I want to recommend it to everyone. It's sharp and funny and devastating and fascinating and when I got to the last page and closed it I thought "holy shit." Bump it to the top of your stack.
–Jessie Gaynor, Lit Hub social media editor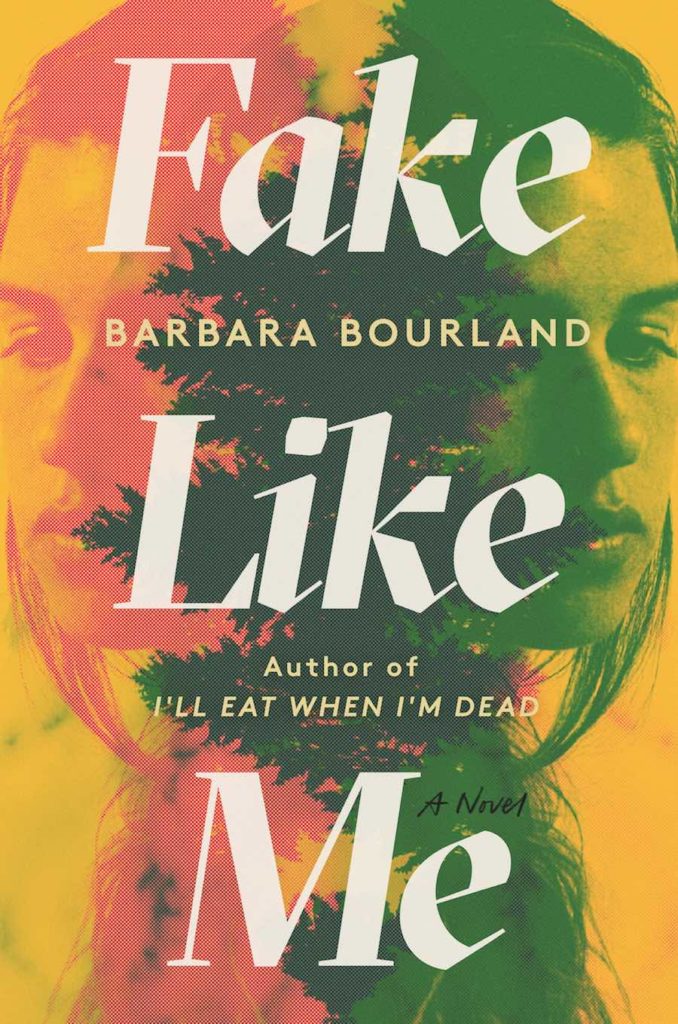 This week, I've been immersed in the upcoming literary art thriller Fake Like Me, by Barbara Bourland. When an artist's hardscrabble success is threatened by an apartment fire, destroying all her work just before a big show, she goes into crisis mode and cons her way into an artists' retreat upstate to hastily redo her promised paintings. Instead of finding peace and quiet, she encounters only secrets and danger, unable to stop herself from investigating the truth behind an artist's suicide at the retreat years earlier. Bourland has an astonishing ability to write viscerally about art, culture, class, and landscape, for a work that's bound to be one of the summer's biggest crime/literary crossovers. 
–Molly Odintz, CrimeReads associate editor
Kathleen Hale Is a Crazy Stalker explores Internet culture, sexual assault, beauty pageants, motherhood, and hunting wild hogs. And she does it with refreshing honesty, nuance, and wit. Some of these essays are hard to digest, but others will make you chuckle quietly to yourself on the subway. It's a good ride. I also wanted to be the millionth person to tell you that you need to drop everything and watch Someone Great. Gina Rodriguez has been dumped by her boyfriend of nine years, she's about to move out of New York City for her dream job in San Francisco, and she just needs one more wild night on the town with her best buds. It's the feel-good film championing strong female friendships and self-love that we all needed right now. Also, the soundtrack is amazing (Lizzo!) and if you watch it as many times as my friends and I have, you'll start to notice Catherine Lacey and Zadie Smith books in the background of some scenes, which is a lot of fun.
–Katie Yee, Book Marks assistant editor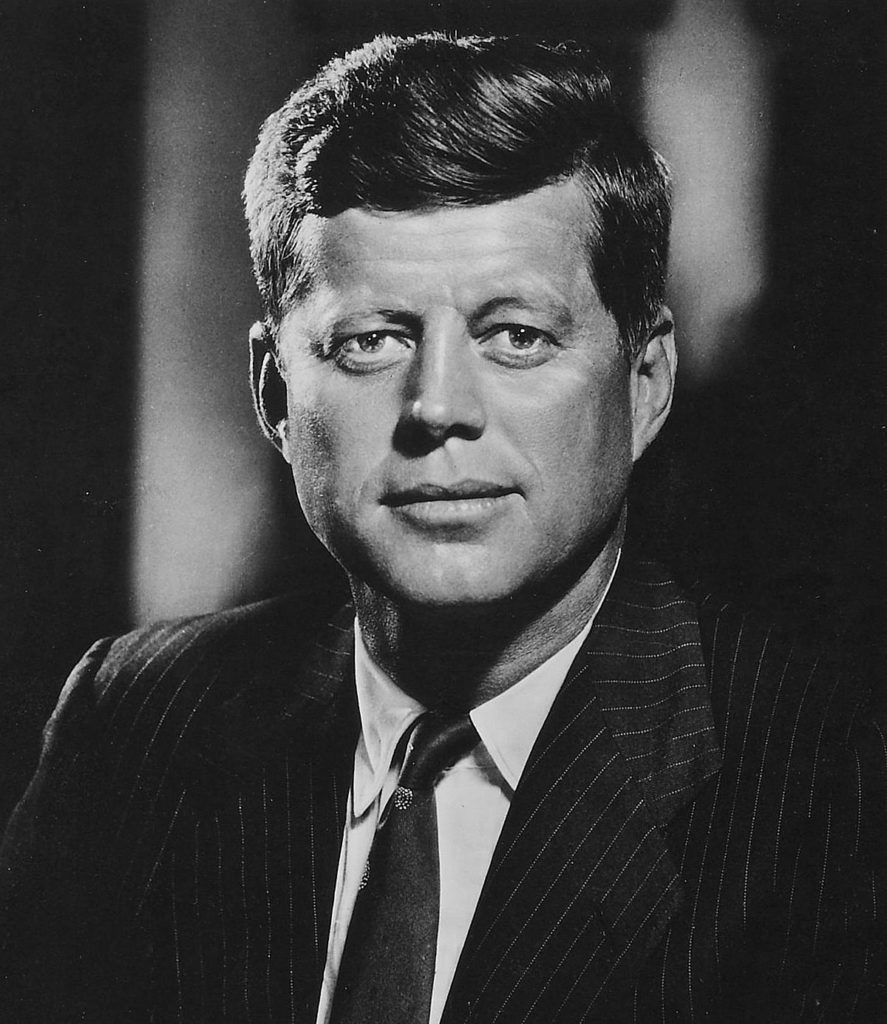 I recommend JFK.
–Dwyer Murphy, CrimeReads managing editor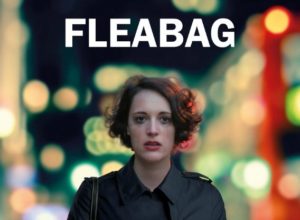 This week, my entire family was felled by a toddler-incubated stomach bug. My convalescence took place on the couch, where, pinned beneath the finally-asleep-kid, I was forced by my husband to try a new TV show (only he could reach the remote) instead of falling back on Sopranos reruns. "Fleabag" is a British dark-comedy staring actress/writer Phoebe Waller-Bridge as a young, posh, grief-tormented woman living in London; it's sweary and a bit twisted and full of sex that's sometimes kind of hot but, mostly, not, which is to say NSF-anything, really—but, like I said, the kid was asleep. I sort of hate when shows break the fourth wall, and I get really confused by flashbacks, yet Waller-Bridge is just charming enough that the whole stagy/ragged structure of the thing just works. And, apparently, the review aggregation website Rotten Tomatoes (which, you might well be aware, is similar to Lit Hub's own book review aggregation website, Book Marks) gives the first series an approval rating of 100%. We're all on the mend now, but will be tuning in later this month when the second season makes its way to the US. So long as the kid is asleep.

–Emily Firetog, Lit Hub deputy editor
---