Lit Hub Recommends: Ariana Grande, Sleep No More, and a Beautiful Duck
Also, Stop Hating Poets! Unless They Deserve It.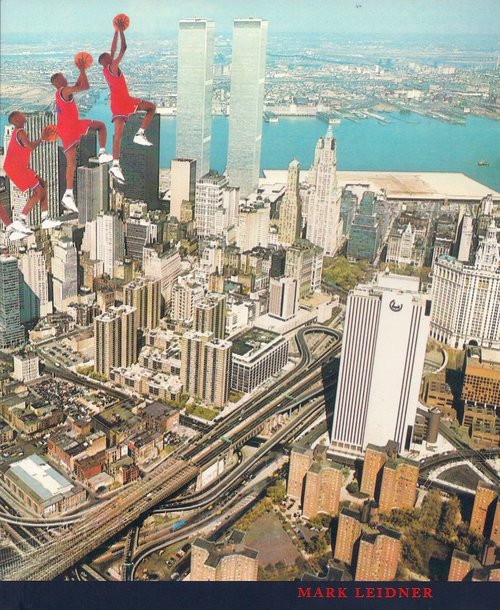 The longer I spend on this earth, the more I realize how much the general public hates poets. "Ugh, poets!" is an exclamation I have heard more than once in the offices of Literary Hub Dot Com. And honestly, I get it. Poetry can feel needlessly obfuscatory, and a lot of poets really lean into that in their personal lives. (This one poet I knew in grad school went around telling people that he didn't think he was ever going to die. Woof!) But I still think people should read more poetry, and so this week I'm recommending Mark Leidner's collection Beauty Was the Case They Gave Me. It's gorgeous and devastating and deeply funny. Start with "Romantic Comedies," read the whole book, and stop groaning at poets (except the ones who deserve it).
–Jessie Gaynor, Lit Hub social media editor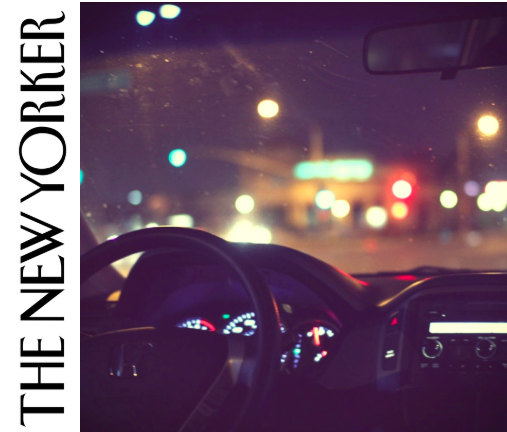 Earlier this week I saw a red paper lantern glowing in the corner of a restaurant and it reminded me of one of the most strange and haunting and wonderful short stories I have ever read: Stuart Dybek's "Paper Lantern." In truth, I haven't actually read it, I have only listened to it being read by the brilliant ZZ Packer on the New Yorker fiction podcast while I was driving home late at night some years ago, and this is part of the reason, I suspect, that it has stayed with me while other, perhaps comparably strange and haunting and wonderful stories, have not. It's a nested story about a group of scientists, working late in their laboratory on a time machine, who take a break to go get Chinese food. On their way back from the restaurant, they turn the corner to be greeted by the sight of their entire lab going up in flames. The narrator is then transported to a memory of another fire, which he and his lover watched from a bridge in Chicago years previous, and then to yet another memory of their making love in a fit of passion on the side of the road before being pursued by a sinister, voyeuristic truck driver. It's all about how memories bend and warp and weave in and out of each other, reframing the different lives we've lived, and the whole thing is utterly compelling and beautiful and really fucking disquieting. So that's what I'm recommending: going for a late-night drive and listening to ZZ Packer read "Paper Lantern."
–Dan Sheehan, Book Marks editor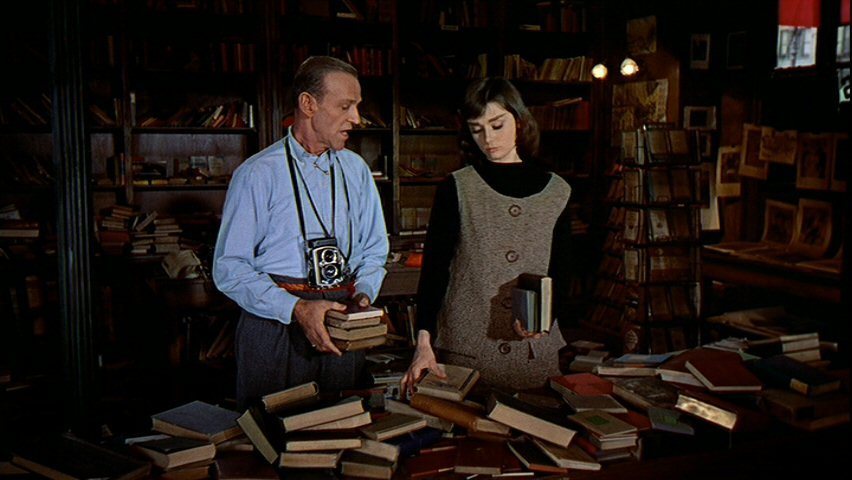 As we get close to the end of the year, I like to look back at the books I've read since January—or more precisely, the number of books I have to read before the new year to beat my personal reading score from 2017. For the last decade, I've kept a yearly reading list: all the books I finished, in order, from January 1st to December 31st. Every year, I compete with myself to read more books than I did the year before. This practice has its downsides, the biggest one being that I feel pressure to finish books I don't love so that they can go on the list. If not, I feel I've wasted precious time (which I realize I have, whether I finish it or not; don't lecture me on sunk costs, I already know). But I still recommend it—in part for the added ease of well, recommending. Whenever I tell anyone what I do for a living, they ask me what book they should read. This is a totally fair question, but I always, always blank. So I wind up digging around for my phone, opening my handy reading list and scrolling through to remind myself of all the books I've read recently. Usually I can recommend at least one of them. More importantly, the list also serves as a sort of diary: when I look at a certain string of books I read in 2009, it immediately evokes the shitty apartment I lived in, and the very bad taste I had. That sounds like a downside, but actually it's nice—it makes me appreciate the life I'm living now all the more. But the real reason I recommend this strategy to you and your loved ones, starting in January or right this very moment, is that it's a very fun game, me against myself, and winning it means personal bragging rights, and also reading a lot. And I always win.
–Emily Temple, Lit Hub senior editor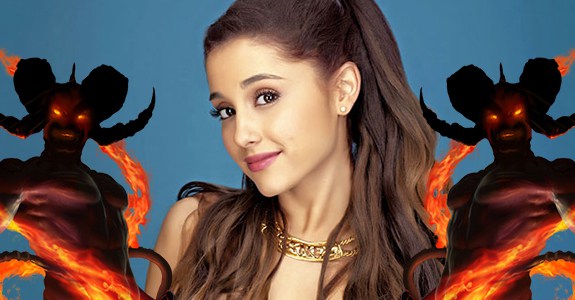 This week I'm interrupting regular transmissions to recommend something that feels out of character (when in character, I most often recommend gloomy and/or noisy rock bands and moderately spooky literature) and thus very exciting. The thing in question is Ariana Grande—not necessarily her music (though "thank u, next" and its one-two punch of self-love and grace is part of what spawned my fascination with her), but her persona in general, an odd blend of ultra-femininity, horror-movie spookiness, and resilience. Aside from "thank u, next," this essay by Scaachi Koul made drew me in. Koul does a perfect job of portraying the head rush and surprising nuances of looking in on other people's infatuation in a time when the world feels darker than usual ("I love them together. I hope they never break up. I hope this never ends. I can't wait to watch it fall apart."). The essay makes for an interesting companion to "thank u, next" now that the Davidson-Grande storm has worn itself out, and Ariana, this "Starbucks unicorn Frap in human form" whose mom thought she would grow up to be a serial killer, is just out here doing her strange, girly, graceful self. 
–Miriam Kumaradoss, Lit Hub editorial fellow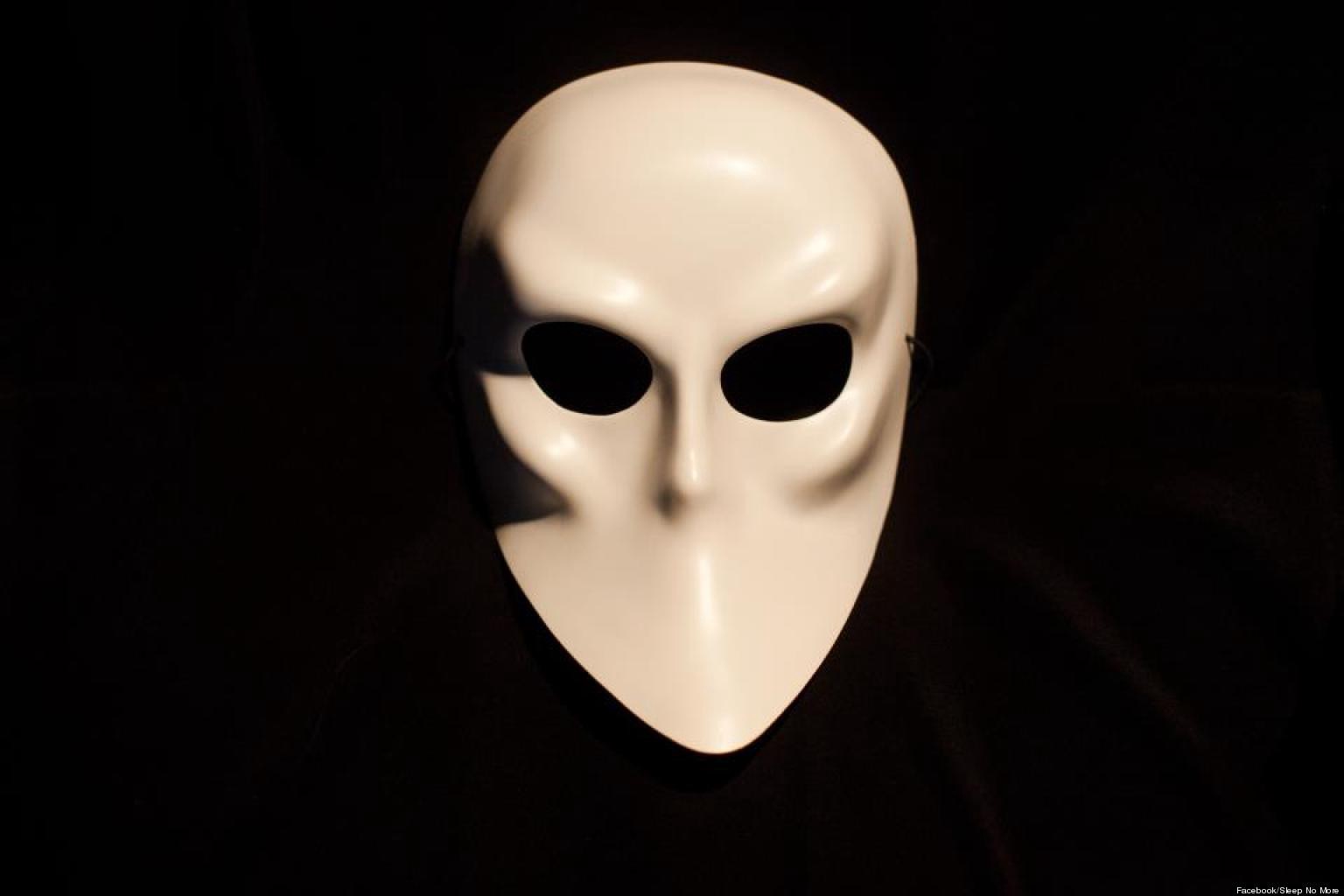 Picture this: It's 11pm. It's raining. You step into a hotel somewhere on the west side of Manhattan. You're given a playing card; you get the six of diamonds. Then you're led through a pitch-black hallway and into a bar. All the walls are covered in red velvet. There's a lady in a cocktail dress reading tarot cards. You have a drink. They call for sixes. You separate from your friends, who have other numbers. You're handed a white mask with a long beak. The rules: you're not allowed to take the mask off, and you're not allowed to speak. You step inside the elevator. At a random floor, you're pushed out. There are actors dancing. There's parlor music playing. There are rooms with piles of letters and rooms with empty cribs. There are hallways and staircases and dissonant sounds and—oh, look, a graveyard. Oh, look, an actor covered in blood. Oh, look, a super creepy hospital room. You're free to wander the hotel. This is The McKittrick. This is Sleep No More, the immersive theater experience loosely based on Macbeth. My colleague Corinne described it as "FOMO put into a theatrical experience" because you can't possibly follow all the actors and find all the rooms and see all the storylines. I recommend going, and then probably going again.
–Katie Yee, Book Marks assistant editor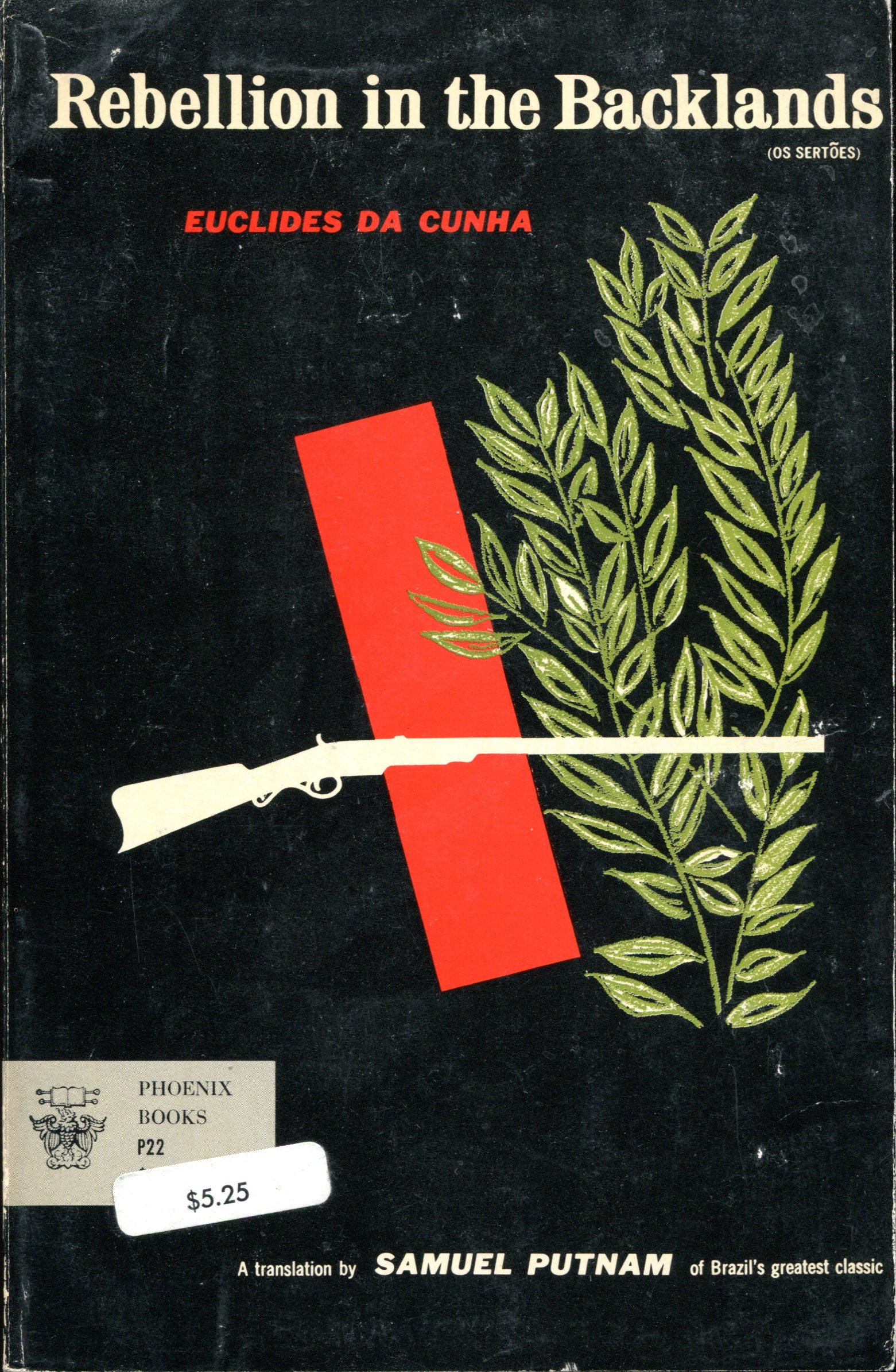 This past weekend, I went to the Dripper World flea market and stopped by the Better Read Than Dead Bookstore, where I found a selection of titles even better than the bookstore's name. I picked up the hitherto-unknown-to-me Brazilian classic Rebellion in the Backlands (Os Sertões in the original Brazilian), by Euclides da Cunha. An odd (and very 19th century) mixture of science and literature, the book describes the harsh world of the Brazilian Backlands, and takes the reader through the epic tale of the War of Canudos, a messianic rebellion that took several military incursions by the Brazilian state to put down, and eventually killed nearly all of the 15,000 inhabitants of Canudos. I was previously familiar with this story only as portrayed in Mario Vargas Llosa's fictionalized account of the rebellion, The War of the End of the World, and hadn't realized it was about a real life rebellion until this past weekend. So I'd like to recommend three things this week, to be performed in the following order: first, read the Wikipedia article about the War of Canudos. It's truly epic. Then, read Mario Vargas Llosa's The War of the End of the World. And after finishing that, read Rebellion in the Backlands. But only if long 19th century nature descriptions appeal to you. I cannot stress this last point enough.
–Molly Odintz, CrimeReads associate editor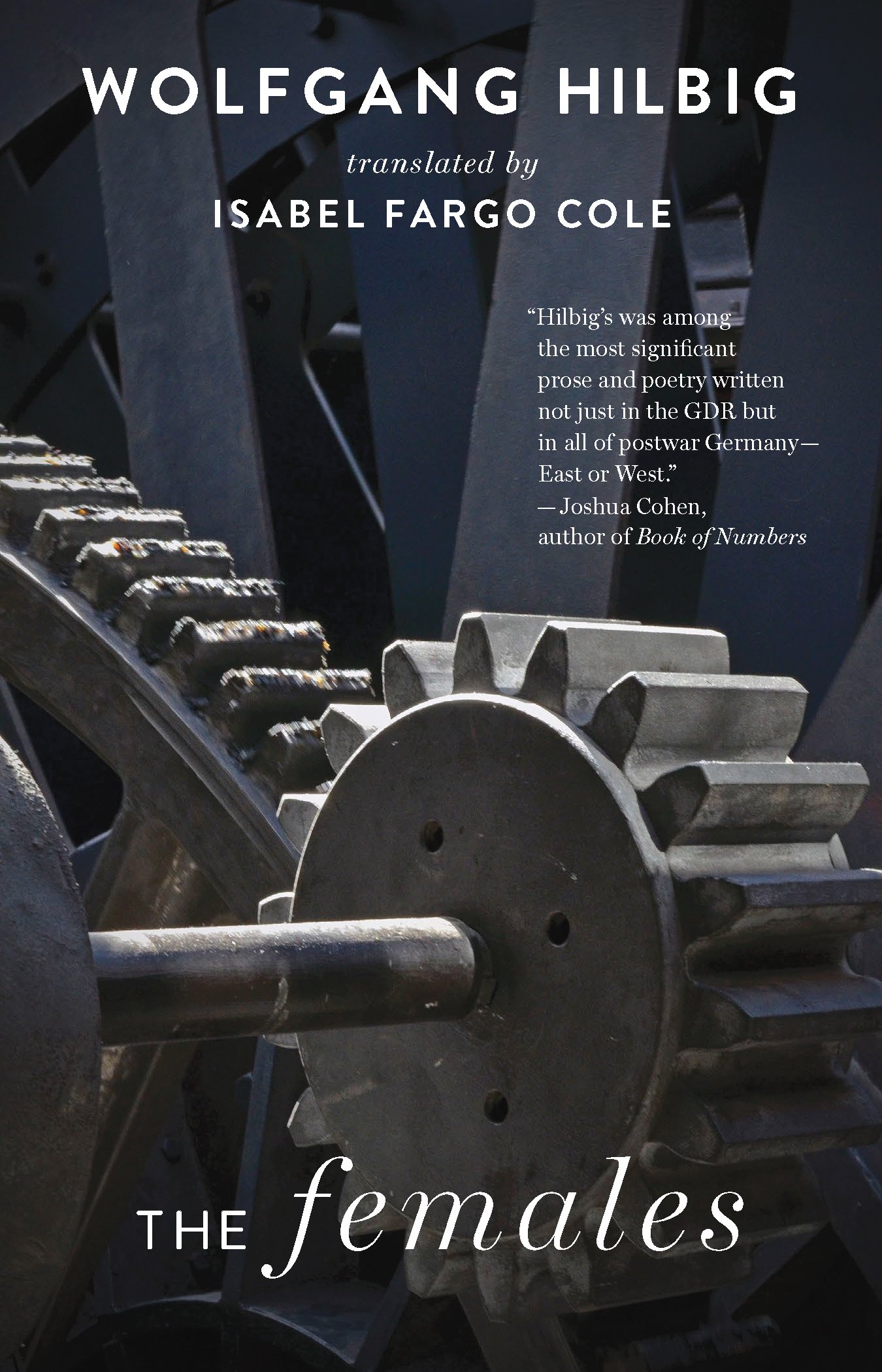 Wolfgang Hilbig and Isabel Fargo Cole are a duo as formidable as I don't know what. With this year's release of Hilbig's The Females, one of multiple Hilbig books translated from the German by Cole, the pair has become what Ferrante-Goldstein may have been had they come crawling, wheezing and slimy, from the trash-tainted cinders of postwar Germany. Or so I imagine it through Hilbig. Hilbig is one of the major, and highly unorthodox, literary forces to come out of the German Democratic Republic. The language he uses is some eerie cross-stitch of Joyce and literal trash (his book Tidings of the Trees, which I am currently reading, centers on a group of pitiful, grotesque figures known as the "garbagemen"). Reading Hilbig, I was reminded of Fleur Jaeggy's short, luminous, sickening prose. Hilbig is your anti-beach read, abrim with politics, masturbation, collapsing factories, and disease. Happy reading.
–Aaron Robertson, Lit Hub assistant editor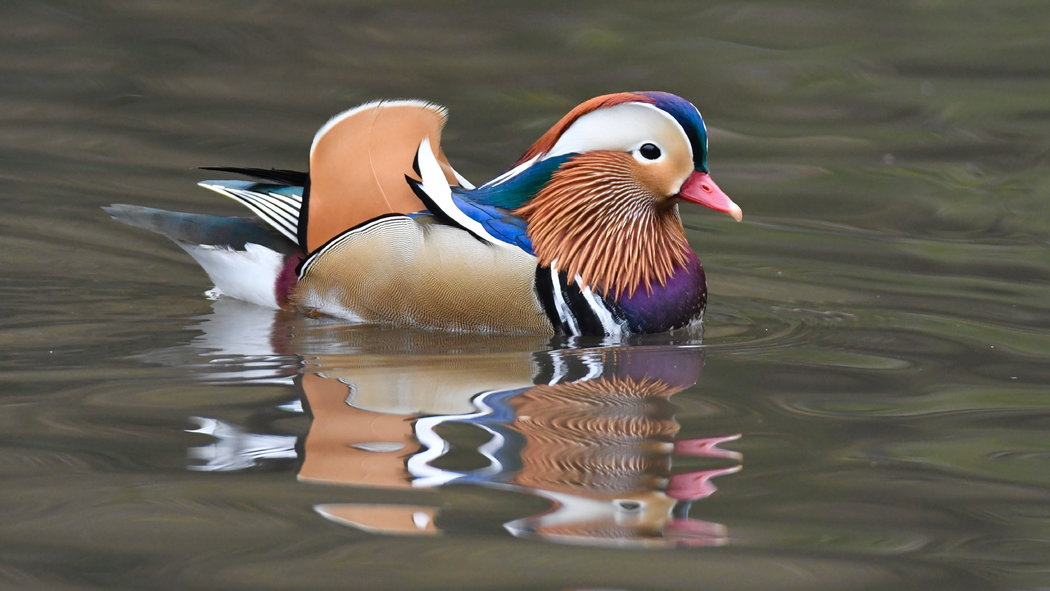 I've been reading How to Survive a Plague by David France, a stunning journalistic account of the earliest days of the AIDS epidemic. It traces how a group of queer activists fought for political recognition and the development of life-saving drugs, even as the community was decimated by disease and by the prejudice of those who ignored it for far too long. Published in 2016 and based on the 2012 documentary of the same name, it's both a sweeping history of queer advocacy and a moving personal story. On a different note for which I have absolutely no natural transition, there's a beautiful fancy duck in Central Park that has swept New York City off its feet; it's a Mandarin duck, native to East Asia, no one really knows how it got here, and its existence singlehandedly helped me survive a tense election week. Breathe in, breathe out, and obsessively follow the Manhattan Bird Alert Twitter account for duck updates–you know, like emotionally healthy people do.
–Corinne Segal, Lit Hub senior editor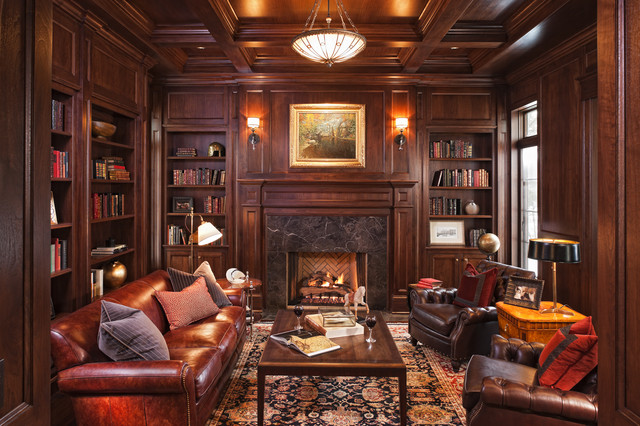 Last fall, on the last day of the Texas Book Festival, I went to grab some tacos with friends. Sitting there with lunch in ruins all around us, someone in our group said something loud enough all of us could hear. "Hey, you came to our stuff," she was saying, "we should all hear you read now." The writer who was being spoken to had just graduated from Iowa and had an MFA but no book and she'd spent the last two days listening to her friends—with books—read at a festival. It didn't take much imagining for any of us to remember the sting of what weekends like that felt like. Still, the writer demurred, begged off, then finally—amazingly—gave in. The only thing more awkward then her standing up right there and reading to us in a taqueria was about to happen: we were going to walk to someone's apartment, sit down on couches and chairs, and listen to her read. As were walking across a four lane highway in the flat Austin sunshine, I suddenly realized how many ways a public reading protects you. In all likelihood, someone who has come before you has bombed. Or more likely, many have bombed—so many in fact, as soon as you go on stage, just like that, you join a community of failures. But reading in a living room to people you sort of know? It happens of course, but it's a much smaller community of bombers to be joined there, and in all likelihood, the failure is that much more intimate. How do you ignore the fact that your friend is yawning in your face? To the listener, how do you keep your face composed if what you hear is awful? In any event, none of these questions remained relevant as soon as we got to the apartment and this reluctant reader began speaking. Have you ever seen something like this? It was like watching a soloist make that miraculous change from civilian to beautiful instrument, all in a moment. I'd just never seen it happen at such close range. Or frankly heard a reading that was so instantly arresting. Strange. It felt like a very old tradition coming to life. The writer was reading from an essay about the lost museums of Iceland. It felt like the work Borges would have written had he lived long enough to truly master the Icelandic he was studying when he translated the Prose Edda. I don't remember much of what the reluctant reader's essay was about, but the sounds of her words were the purest approximation of the sound of mourning I'd heard in some time. Apparently this writer has a whole book of these essays—as much about Iceland as it is about the way we curate the past, what we put there. How we fetishize it. The essays actually remind me a little of Eula Biss' early work in The Balloonists; they're so close to poetry the barrier is irrelevant. The writer's name I learned that day is Kendra Greene. I was re-reading the essays this week in hopes of putting one here on this site. It's not quite like having her in a living room, but it's pretty close, you'll see.
–John Freeman, Lit Hub executive editor
---