Kevin Alexander on the Funny, Unflinching, Cooking Memoirs You Need to Read
The Best Memoirs from the Back of the House
When Anthony Bourdain published his seminal cooking life memoir, Kitchen Confidential, in May of 2000, the cliche that chefs tell incredible stories but write incredibly boring books went down the drain. Since Bourdain, there have been an upsurge in fantastic, hilarious, frank, and sometimes unflinching and brutally honest memoirs of life in restaurant kitchens.
For this list, I tried to stay away from the most obvious classics in the genre—thus you will see no Bourdain here—and go for a range of stories, each of which can enrich not only your understanding of life in a restaurant kitchen, but of life, period.
Plus, if all else fails, some of them have bonus recipes.
*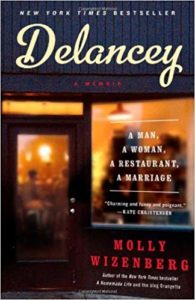 Molly Wizenberg, Delancey: A Man, a Woman, a Restaurant, a Marriage
This keenly observed book is one of those rare gifts—it just so happened that a smart, funny, thoughtful professional writer married a man intent on opening a pizza place, and so she approached this ringside seat story of the birth of a restaurant as a writer slowly getting sucked into the pain and process of the restaurant world. Most restaurant memoirs come from chefs who love to cook, and find a way to write. The fact that this is quite the opposite makes it even more compelling.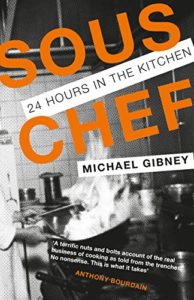 Michael Gibney, Sous Chef: 24 Hours on the Line
Unlike any other book I've ever read. This ntight, 240-page book not only takes you through 24 hours in the life of a sous chef in such incredible detail that you will feel, by page 100, as if you work alongside him in the kitchen, but it's also written in second-person, which is basically impossible to pull-off in any coherent manner, and yet HE PULLS IT OFF. A must-read.
Kwame Onwuachi & Joshua David Stein, Notes from a Young Black Chef: A Memoir
This books serves as several educations in one. First, it tells the story of Onwuachi as he grows up, stuck in several worlds at once, suffering beatings from his overbearing father, flirting with gang life, and keeping almost all of it from his mother. But it also tells the story of a young black man who fought his way up through many tough and famous restaurant kitchens, and seemed like he'd achieved everything he wanted by opening his own restaurant, only to see that quickly crater. His rise and comeback and honest appraisals of the industry would all be worth the price of admission on their own; the fact that you get them all in one book makes it even more important.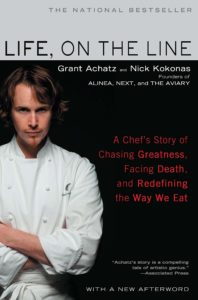 Grant Achatz and Nick Kokonas, Life, on the Line: A Chef's Story of Chasing Greatness, Facing Death, and Redefining the Way We Eat
This is just an incredible story centered around a ludicrous question: what do you do if you're one of the best chefs in the world, and all of a sudden, tongue cancer strips you of your ability to taste? Part emotional journey, part fascinating testament to the willpower and ingenuity of Achatz, all riveting.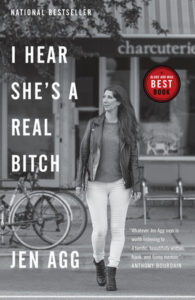 Jen Agg, I Hear She's A Real Bitch
First of all, what a title. Second of all, Agg was incredibly early in pointing out many of the endemic issues with bro kitchen culture and the hostile, unsafe situations women in the industry face every day, and the fact that she put this book out in 2016, a year before #MeToo, showcases just how brave and willing she was to put herself out there before anyone else. An eye-opening, candid, sometimes searingly funny book.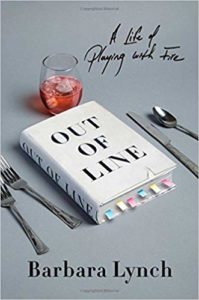 Barbara Lynch, Out of Line: A Life of Playing With Fire
This one is personal. I grew up in Boston, and lived in Southie during my early grad school years, so Lynch's childhood anecdotes about South Boston's dual character—the Irish cultural pride, the racism—resonated. That Lynch turned herself into the most well-known, well-respected empire-building chef in Boston after her hardscrabble, trauma-filled childhood makes her all the more impressive. Plus, she swears a lot, and who doesn't like that?!
______________________________________________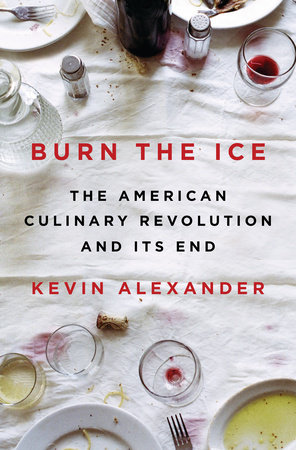 Kevin Alexander's Burn the Ice: The American Culinary Revolution and Its End is out now from Penguin Press.
---