Intimacy Exposed: A Reading List of Diary-Themed Fiction
Shaun Bythell Recommends Sue Townsend, Mark Twain, and More
There's a reason that people hide their diaries: they're private conversations with close, and silent confidants. That's also the reason people want to read them. No self-respecting teenager who discovers a sibling's secret diary under a loose bedroom floorboard opens it hoping to discover what grade their brother or sister dreams of getting on their next Biology exam. No, what they desperately want to know is exactly what unguent is concealed in that taped down paper bag from the pharmacist, and the nature and location of the rash for which it has been prescribed.
Diaries written with a view to publication tend to be heavily sanitized. The "Diary" section of my store—The Bookshop in Wigtown, Scotland—is largely populated by self-aggrandizing memoirs of retired generals and politicians—mainly old white men—and entirely unsatisfactory reading for those of a prurient disposition. I suspect this explains the popularity of fictional diaries in which bodily functions and hopeless crushes can feature without any embarrassment to the author.
The novelist Sue Townsend, when asked why she wrote in diary format, answered "the diary is one voice talking to you about people, places, events, high emotion, low spirits and the minutiae of everyday life." But perhaps more honestly, she explained, "Diaries have a simple structure. You just plod on, day by day, week by week, month by month, until you've written a book." For me, my daily diary entry also offers a kind of catharsis: once the trials of each day have been committed to paper, they no longer trouble my mind.
It's a Sisyphean task to select my favorite diaries when there's such an embarrassment of riches to choose from, but here are ten that I've particularly enjoyed.
*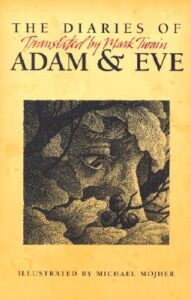 The Diaries of Adam and Eve by Mark Twain
The genesis of Twain's retelling of, well, Genesis, was a piece he wrote for a souvenir guide to Niagara Falls in which he tells the story of the Garden of Eden from the perspective of the feckless, cantankerous Adam. His paradisiacal life is rudely interrupted by the irritating "new creature with the long hair" who constantly follows him around, talking incessantly, and "shedding water out of the places she looks with." Twain, who found love late in life, felt compelled to redress the gender imbalance by writing Eve's Diary (published in 1906 after the death of his wife, Livy). Extremely clever, remarkably funny, and surprisingly moving.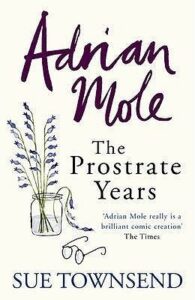 Adrian Mole: The Prostrate Years by Sue Townsend
The temptation to fill eight of the ten places in this list with titles from the Adrian Mole series was almost irresistible. I've settled on The Prostrate Years in part because much of it is set in a bookshop. The ultimate also-ran, Mole's life is one of frustrated ambition—always tantalizingly close to success whether in love (the elusive Pandora), career (briefly celebrity offal chef, outshone by his sidekick) or the property ladder (from loft apartment on Rat Wharf to converted pigsty). Townsend's ability to use the simplicity of ordinary language to convey the complexities of a man's failing struggle to escape his middle-English roots is quite brilliant.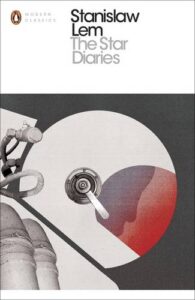 The Star Diaries by Stanislaw Lem
Not a diary in the conventional sense, The Star Diaries is a series of short stories (voyages) united by the character of Ijon Tichy, a traveler through space and time. It's unclear who has appointed Tichy to undertake the many tasks which he is singularly ill-equipped to perform on behalf of Earth, but they clearly have a sense of humor. His efforts to represent humanity on an intergalactic stage result in him mistaking the deputy chairman of the United Planets General Assembly for a soft drink vending machine, befriending the Gypsonians only to discover—when he tries to land his spaceship—that they've stolen his brakes, and getting into fights with various incarnations of his future self. Lem twists and flips the laws of physics to enormous comic effect.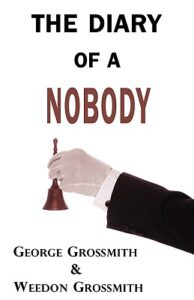 The Diary of a Nobody by George and Weedon Grossmith
Poor Pooter is always a half-step behind the rest of the world, struggling to maintain his stuffy Victorian values during times of change in his suburban dream home on Brickfield Terrace. To everyone from the domestic staff and his wife to his old friends Cummings and Gowing he is an object of ridicule, and when his son, Lupin, returns to the nest the stultifying atmosphere of The Laurels is irreversibly upset. Pooter, despite his clumsiness and social aspirations, is an enormously relatable protagonist.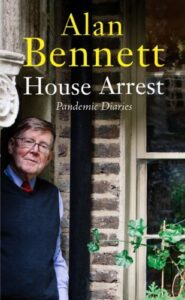 House Arrest by Alan Bennett
Who wouldn't have jumped at the chance to spend lockdown with Alan Bennett. House Arrest is his pandemic diary, covering the period from February 2020 to March 2021. Being forced to stay in the house and take limited outdoor exercise offered little in the way of a change for the 87 year old. But the time did afford him the opportunity to reflect both on his own life and the lives of old friends, many now departed, and to fire the occasional shot at the establishment. There's mischief, too, when he pretends that he's "got the virus" to a visiting salesman who disturbs his peace.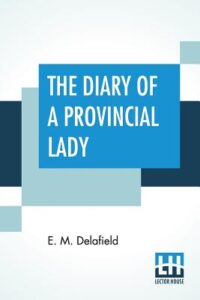 The Diary of a Provincial Lady by E.M. Delafield
Delafield's wonderful account of the trials of running a middle-class country household in the inter-war era is packed with sharp observations. There's a hint of imposter complex from the diarist, largely because she occupies the hinterland, sitting uncomfortably between the aristocratic world of Lady Boxe, and that of her own domestic servants. Much of the humor derives from the fact that she lacks the financial resources to compete with the former, and to pay the latter.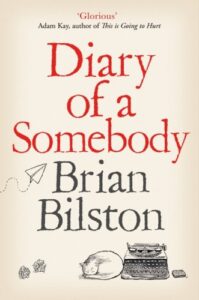 Diary of a Somebody by Brian Bilston
Twitter's unofficial poet laureate, Bilston turns his hand to fiction in this entertaining diary. There's an Adrian Mole-like touch to his character in that there is a sense of impending disaster with each of his enterprises. Unlike Mole, though, he completely lacks ambition with the sole exception of a consuming desire to win the heart of Liz (a woman in his poetry group) at the expense of Toby Salt, his rival for her affection. It's a very funny book, punctuated by witty poems and clever literary allusions.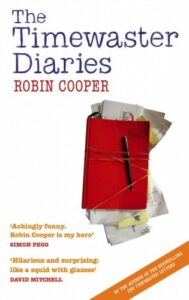 The Timewaster Diaries by Robin Cooper
The follow-up to his The Timewaster Letters charts a farcical year in the life of the hopelessly inept self-proclaimed inventor. With an eccentric cast including Smithie (pigeon), Tony (waster friend), Rita (long-suffering wife) and other bit part players, Cooper transfers his time-wasting skills to the diary format with predictable results.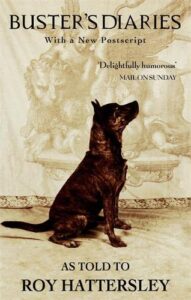 Buster's Diaries by Roy Hattersley
It would have been easy for Hattersley to have used the device of the dog as narrator as a lazy, albeit amusing, vehicle for scything political satire. Instead, this is a clever and funny exploration of the relationship between man and beast, with Hattersley as the object of ridicule.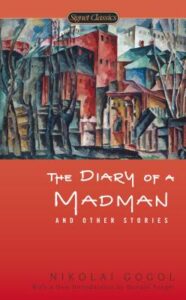 The Diary of a Madman by Nikolai Gogol
Pry open the mind of Aksenty Ivanovich Poprishchin (ninth grade titular councilor) and enter a world of delusions of grandeur, unrequited love, and letter-writing dogs. There are clear signs of his failing mental state in the early stages of the story, but the wheels really come off when the diary reaches April 43rd, the day on which he wakes up convinced that he is the King of Spain. With his delusion complete, the short story becomes tragically comic.
__________________________________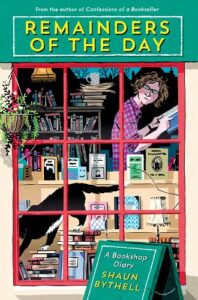 Remainders of the Day: A Bookshop Diary by Shaun Bythell is available from David R. Godine.
---