Interview with a Bookstore: Bunch of Grapes
The Go-To Bookstore in Martha's Vineyard
Bunch of Grapes Bookstore opened in its original location in 1964 with the help of the mysterious Hugo family (no one here seems to know much about them) and was purchased by the Nelson family in 1975. After a fire on July 4, 2008, destroyed the store, the Nelsons put the business up for sale. Dawn Braasch, the store's dedicated owner, felt strongly that the island needed a year-round bookstore. She bought the burnt store, opened a tiny, temporary bookstore around the corner, and rebuilt and restored the original store, which re-opened the following year. In 2012, Bunch of Grapes moved across the street and has been humming along ever since.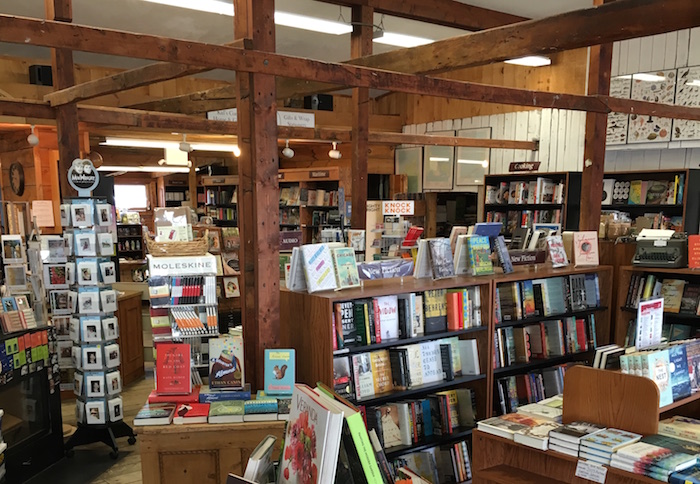 What's your favorite section of the store?
Molly Coogan (manager and events coordinator): When I need a good visual fix, I park myself in the Graphic Fiction section or with the kids' picture books. If I'm hungry, you'll definitely find me in the cookbook section. Ultimately, though, I'm partial to the receiving area in the basement, where I greedily pounce on all the new books before they hit the shelves.
If you had infinite space what would you add?
Molly: We'd love to add a cafe. There's a great patio space out front that's just begging for cafe tables.
What do you do better than any other bookstore?
Molly: I think we do a good job handling the challenges of operating a year-round bookstore in a seasonal location. The year-round population of 15,000 balloons to something like 100,000 in July and August, so we have to be agile in our buying and staffing. Whether it's a dead-quiet day in February or a complete zoo in August, I think that our customers are happy to be here and can always find just what they're looking for. All of that, I think, is largely attributable to Dawn's generosity and loyalty to her community, her employees, and the book business.
Who's your favorite regular?
Molly: We have so many! Ward Just and Sarah Catchpole are great customers and tremendous readers – they've been good friends to the store for years. There's Mary who visits a few times a week with her well-dressed dog; there's the big, burly, dusty mason who comes in weekly and buys new hardcover (often romantic) fiction with strong female characters; there's the grandmother who comes once or twice a year with her entire family in tow (a dozen or more!) and buys everyone a book or two …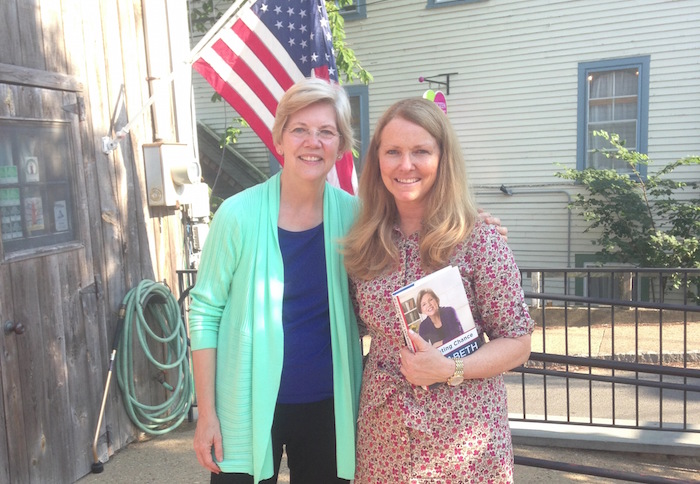 What's the craziest situation you've ever had to deal with in the store?
Molly: This was a few years before my time, but one evening as they were closing the store, the booksellers found a woman hiding crouched behind the sofa. She was hoping to get locked in because she'd always wanted to spend the night in a bookstore. I think many of us can relate, but c'mon.
What's your earliest/best memory about visiting a bookstore as a child?
Molly: My earliest and best memories are of coming to Bunch of Grapes and sitting upstairs in the kids section picking out my vacation reads. Buying a stack of books was one of those treats reserved for vacation and I truly relished it. Now my kids have some of those books that I picked out at BOG decades ago!
If you weren't running or working at a bookstore, what would you be doing?
Molly: Some other wordy endeavor, I'd hope. I've worked in publishing, at a museum as an editor of signage and wall texts, and as an assistant to a conceptual artist who deals primarily with text, so I can't escape words. If they escaped me, though? I guess I'd stay home and bake bread.
What's been the biggest surprise about running a bookstore?
Molly: What surprised me as a bookseller – and I think comes as a surprise to many – is just how HARD it is! It's not the cozy job that many imagine. Being well-informed, gracious, patient, tech-savvy, good at detective work, a whiz with wrapping paper, and limber – that is a tall order!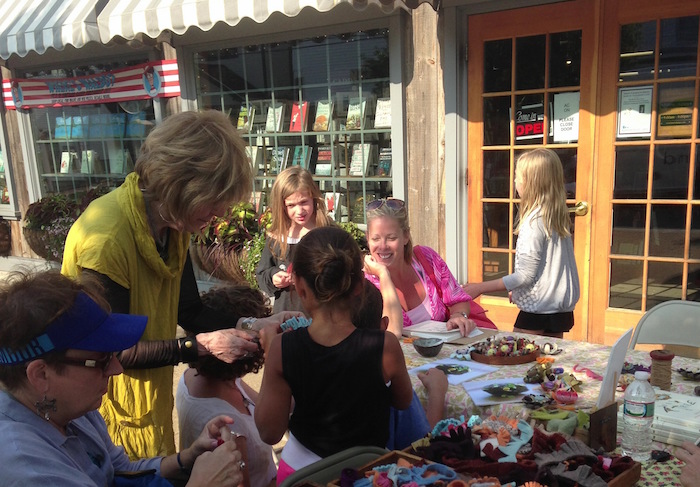 SLIDESHOW: Bunch of Grape Staff Recommendations 
---