Every Country Has a Chekhov
An International Who's Who of Storytelling Masters
Anton Chekhov died 111 years ago today. When he died he was, indisputably, the Chekhov of Russia. In the decades following his untimely death at age 44, Chekhov's unique prowess as a writer of short stories, along with his ability to capture and convey a particular essence of Russian-ness, led to his name becoming the literary standard by which short story writers of all nations are measured. To be the "Chekhov of your nation" is to be a very great writer indeed.
We took it upon ourselves to search the world for authors who have been called "the Chekhov" of their country or, more endearingly in Cynthia Ozick's characterization of Alice Munro, "our Chekhov." Chekhovs from Ireland, Canada, India, China, Mexico, The United States, Greece, Israel, South Africa, Zimbabwe, and Japan have made the list so far, but we, as readers, are in perpetual search of the next Chekhov of X…
Alice Munro, Canada
Munro is one of the most celebrated living writers in English. Since the early 1980s she has produced wonderful short story collections with the regularity of the Olympiad. She has been awarded the Nobel Prize, won the Man Brooker International Prize, the Governor General's Award three times, the Marian Engel Award and countless others. 
New Yorker critic James Wood says "Alice Munro really is our Chekhov—which is to say, the English language's Chekhov."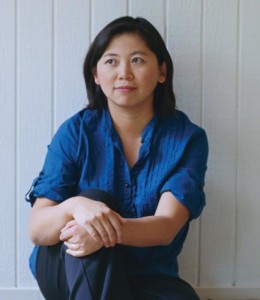 Yiyun Li, China
Born in Beijing in 1972, Li is a Chinese-American writer. Her short story collection, A Thousand Years of Good Prayers, won the Frank O'Connor International Short Story award.
"Li, whose pared-down prose and open-ended plots are infused with humane clarity, has predictably inspired comparison to Chekhov, the patron saint of medical interlopers in the realm of fiction."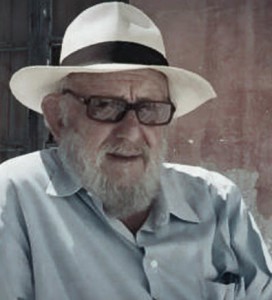 Ilias Papadimitrakopoulos, Greece
Born in Pyrgos in the Peloponnese in the 1930s, Papadimitrakopoulos has written over 50 books. Like Chekhov he was trained as a doctor, and practiced until 1968 when he founded the literary magazine Argo. 
An article on the reclusive author outs Papadimitrakopoulos as "an exceptional writer, often called 'Our Chekhov.'"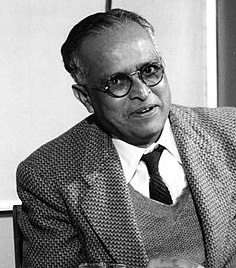 R. K. Narayan, India
Narayan was born in Chennai in 1906 and died in Chennai in 2001. His first four books all take place in the same town, a fictional location in South India called Malgudi. He's considered one of the leading figures in Indian literature in English and won the Sahitya Akademi Award for his book The Guide.
[Graham] Greene said Narayan was "closer to Chekhov than to any English writer, with the same underlying sense of beauty and sadness."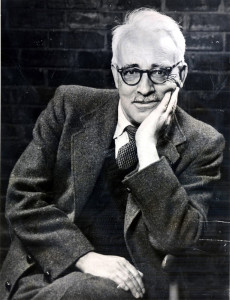 Frank O'Connor, Ireland
Born Michael O'Donovan in Cork in 1903, O'Connor became a prolific writer under the pseudonym Frank O'Connor. In a literary career that spanned 44 years (1922-1966), he produced eleven collections of short stories.
W. B. Yeats said: "O'Connor is doing for Ireland what Chekhov did for Russia."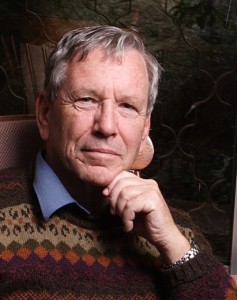 Amos Oz, Israel
Born in 1939 in Jerusalem, Oz is a professor of literature at Ben-Gurion University and a prolific author of 38 books who has received many prestigious awards, including the Legion of Honor, the Goethe Prize, and the Israel Prize. 
"Not only does Mr. Oz strive toward a Chekhovian compassion for his characters, but his novel depends—as many Chekhov stories do—on making us believe in the possibility of last-minute grace."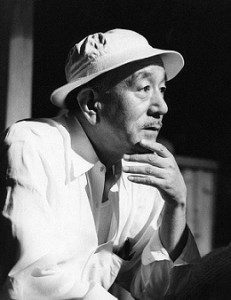 Yasujiro Ozu, Japan
Born in 1903 in Tokyo, Yasujiro began his directing career in the era of silent films. He became one of Japan's most famous filmmakers with influential pictures like Late Spring, Tokyo Story, and Floating Weeds. He is often considered Japan's "most Japanese" filmmaker. 
Comparing famous European playwrights to Japanese, Sakiyama of Ikebukuro theater said "Chekhov is more like Yasujiro Ozu. His plays—like Ozu films such as Tokyo Story and Early Spring—describe, with great subtlety, ordinary people's daily lives, merely with lines such as, 'Today's breakfast tastes good,' or sometimes just an 'Ah…'"
Tanya Saracho, Mexico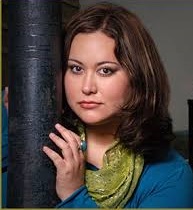 Saracho was born in Los Mochis and works as a playwright in Chicago. She was named "Best New Playwright" by Chicago Magazine and has had several titles produced, like Kita y Fernanda and Our Lady of the Underpass.
Though Saracho doesn't identify as Chicana, she "happily accepted the Chekhov comparison" after an impressed Chicago arts critic dubbed her "the Chicana Chekhov."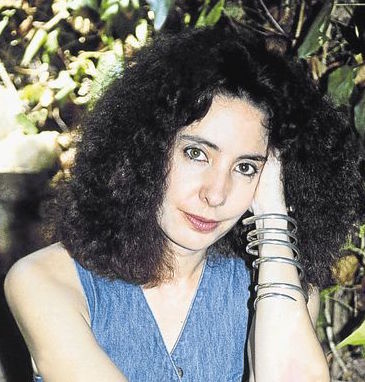 Reza de Wet, South Africa
A prolific and political writer, de Wet produced 12 plays (five in English, seven in Afrikaans) in 15 years. She was awarded more literary and theater awards than any other South African playwright, including the prestigious Herzog Prize, twice, and productions of her plays have won over 40 awards.
"De Wet was always seeing stories in ordinary events and the lives of ordinary people. Like her favorite playwright, Anton Chekhov, she felt a compulsion to explore these supposedly ordinary events and lives in her work, always probing for hidden undercurrents where she felt the truth usually lay."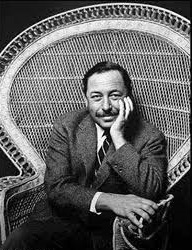 Tennessee Wiliams, United States
Our very own Tennessee Williams rose to fame in 1944 with The Glass Menagerie. He went on to write some of the most important works of 20th-century American drama. Besides his work in cinema, he also wrote short stories, poems, essays, and a memoir.  
In an interview with the Paris Review Tennessee Williams anoints himself's Chekhov's disciple not once but three times:
"What writers influenced me as a young man? Chekhov!
As a dramatist? Chekhov!
As a story writer? Chekhov!"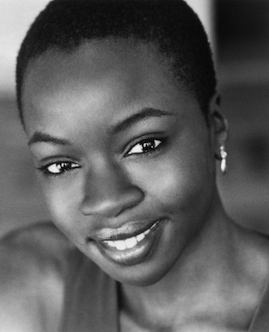 Danai Gurira, Zimbabwe
Born in the United States but raised in Zimbabwe, Gurira is an award-winning writer and actress; she is best known, however, for her starring role on AMC's The Walking Dead.
Gurira "likens her desire to tell African stories to how Chekhov must have felt looking at his contemporaries: 'He was just so fascinated by his people—all their issues, flaws and warts.'"
---