Indie Booksellers Recommend 26 Books for Valentine's Day
The Art of the Hand-Sell: Love Stories
Happy Valentine's Day, Lit Hub readers! Because we adore you, we have asked booksellers from four different independent bookstores to weigh in on their favorite love stories… just for you!
Big thanks to the kind folks at Left Bank Books (St. Louis, MO), Books Are Magic (Brooklyn, NY), Vroman's (Pasadena, CA), Powell's (Portland, OR), and The Ripped Bodice (Los Angeles, CA) for their thoughtful recommendations.
*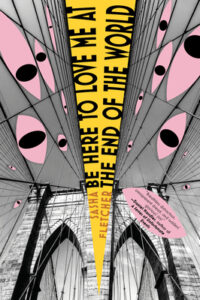 Sasha Fletcher, Be Here To Love Me At the End of The World
An underrated book that is a little magical realism and a lot of love. A couple navigating the end of the world, biblically-accurate angels, secret police and the struggles of everyday life, find a way to stay connected and grounded in their Brooklyn home. I loved this book and the lighthearted way that it handled the reality of the crumbling world around us with rare optimism. –Jacs, Books Are Magic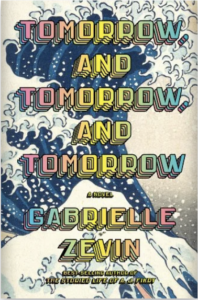 Gabrielle Zevin, Tomorrow and Tomorrow and Tomorrow
Tomorrow and Tomorrow and Tomorrow by Gabrielle Zevin is an instant classic, a book that is heavy in a comfortable way, a dog who doesn't know they aren't a lap dog but you wouldn't move for the world. I could recommend this book forever and to everyone. I had not yet experienced a story that at its core is simply about friendship. We have more friends in our lives than family, more friends than significant others, more friends than coworkers and yet… the representation of a decades long friendship in the cultural zeitgeist is severely lacking. But no longer—Zevin tackles the subject of love in friendship and what it takes to preserve those treasured relationships. –Taylor Smith, Left Bank Books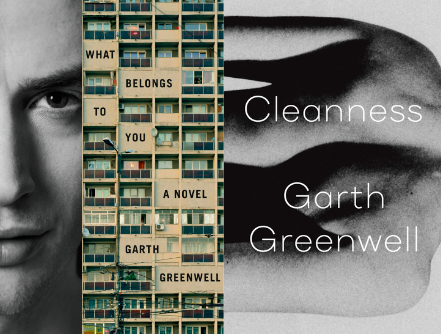 Garth Greenwell, What Belongs To You and Cleanness
When thinking about love and literature, Garth Greenwell is one of the first writers who comes to mind. His debut novel, What Belongs to You, is a brilliant document, like Giovanni's Room, of a love so consuming and singular that the world beyond its scope takes on an almost hazy sheen. Seeing the protagonist, an American teaching English in Bulgaria, become enraptured with Mitko, a local man he meets while cruising, is itself an enrapturing experience—dizzying, erotic, and, as is often the case in matters of intimacy, fraught. Cleanness, Greenwell's second book, shares a protagonist and setting with the first, but in this case the protagonist's gaze is less fixed.
Here we see romance, sex, friendship, acquaintanceship, and more as they exist across a wide and dynamic cast. The effect is no less intoxicating. In truth, it might be even more so, for it highlights one of Greenwell's unique talents as a writer, which is his generous attentiveness to whatever subject he looks upon. Whether describing a love affair or a city street, a piece of art or a landscape, he imbues that item with such wonder that it feels rejuvenated. His is not an effort to polish or scrub clean his subjects, but to hold them closely enough, and tenderly enough, that it becomes impossible for the reader not to see the revelatory material carried within. –Scott, Vroman's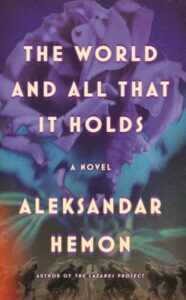 Aleksander Hemon, The World and All That It Holds
Absolutely stunningly beautiful! For fans of love stories, historical fiction, and sweeping family sagas, you will find yourself enveloped in a story quite unlike any you have read. I will be thinking about Pinto and Osman for a long time. Getting to see love through an entire life is such a beautiful thing. I also love a book that gives so much and is "sweeping" but manages to do that in under 400 pages. I think we call that a gem of a novel. –Shane Mullen, Left Bank Books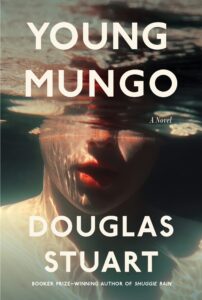 Douglas Stuart, Young Mungo
Following teenage Mungo, we're thrown into the adversities of working-class Glasgow in the 1990s. Faced with family instability, fear of being forced into violent conflicts, and his own struggles with sexuality, he finds James. Mungo is Protestant and James is Catholic and they've been told they're enemies, but instead they bond over a passion for cultivating racing pigeons and fall in love. Full of moments making one angry enough to throw the book against a wall, and passages tender enough to bring a waterfall of tears, my heart breaks for Mungo and James in all the best of ways. –Nick Y., Powell's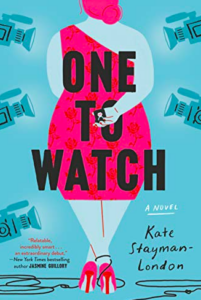 Kate Stayman-London, One to Watch
Do you love yourself enough to let another person love you? This question is at the heart of One to Watch. Bea is outspoken blogger who loves her plus sized body as much as she loves the fashion that she puts on it. But when she's on the reality show Main Squeeze, she fears being humiliated by people who find her body less than ideal. Stayman-London uses Bea to explore different types of love and different stages of self-love in this easy breezy single sitting read. Please, do yourself a favor and read this book… as an act of self-love! –Lindsay P., Powell's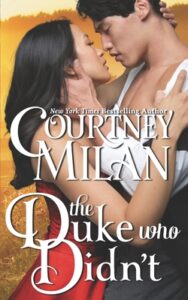 Courtney Milan, The Duke Who Didn't
A simply charming and sweet story about two childhood sweethearts who reunite after a few years and find love. Chloe Fong has her life planned out, she lives by her lists, and has no time for nonsense… except for the one tiny exception of her childhood sweetheart, Jeremy Wentworth. Chloe is busy helping her father get revenge, but Jeremy is here to not only help her but to prove to her that he is here to stay and that he wants to be a part of her life permanently. A delightful heartwarming read that will have you swooning! –Ashley, The Ripped Bodice
Tia Williams, Seven Days in June
A sexy novel about two writers. This is both fun and dark, about past traumas but ultimately very romantic. –Emma, Books Are Magic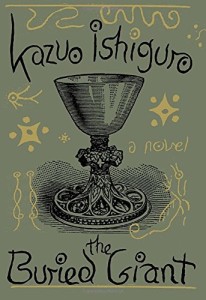 Kazuo Ishiguro, Buried Giant
Guillermo Del Toro will be adapting this into a stop-motion film!!! I feel like the luckiest person in the world of storytelling and also like a cat with the zoomies. This is a book about long-lasting love. With a masterful blend of fantasy elements and uncluttered prose, Kazuo Ishiguro creates a story about things possibly better forgotten with implications so personal and so transnational that it becomes almost a fairytale. –Bri Fields, Left Bank Books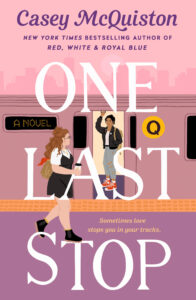 Casey McQuiston, One Last Stop
One Last Stop is every bit as "magical, sexy, and big-hearted" as it claims to be. The setting is delightful, the queer found family is heartwarming, and the romance is off the charts. The protagonists are lovely. August made me feel so seen as a world-weary young person, Jane made me believe in everything bigger than ourselves (family, community, time travel) and their romance reminded me to keep hoping, trusting, and loving in only the ways I can. Hope you love it as much as I did. –Carlee B., Powell's
Adolfo Bioy Casares, The Invention of Morel 
This novel is a profound and essential work of Latin American literature; The Invention of Morel is an exploration on time, mortality, loneliness, and existence while also being an unconventional love story disconnected from time. Set on a strange island that is seemingly uninhabited, the story is a perfectly sculpted narrative ruminating on a love that is illusory yet real and pure. The novel is surreal, funny, and devastating in its intricate complexity. This tiny book, easily finished in a single sitting, is one of the most beautiful and impactful things I've ever read. –Chloe, Vroman's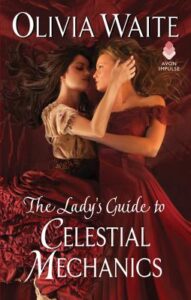 Olivia Waite, Lady's Guide to Celestial Mechanics
Like regency romances and historical fiction but wish there was more representation in the realm of women loving women? Interested in astronomy and the history behind it in England during this time? Want a sweet candy of a book that has far more sugar than salt? This is the book for you, featuring two fantastic women, Lucy and Catherine, that positively jump off the page with sensualness. –Alicia Jessmon, Left Bank Books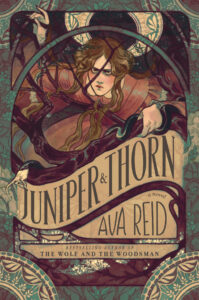 Ava Reid, Juniper and Thorn
Have you ever wanted an even darker version of The Juniper Tree? The classic Grimms Fairytale is reimagined in a beautifully poignant tale of overcoming childhood trauma and forging your own path. An enchanting evening of escapism at the Ballet sets off a series of events where magic and peace can be obtained; if our Byronic Heroine can find the strength to overcome her past and embrace her own destiny. The author has been very open online about how her own childhood sexual abuse inspired this story, a passion filled tale for the survivors who still believe in fairytales. –Lauren M., Powell's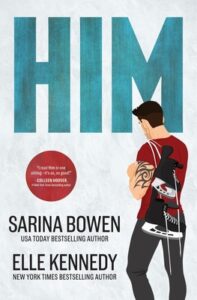 Sarina Bowen and Elle Kennedy, Him
For the romance readers who maybe watched Ice Princess or The Cutting Edge a lot in your youth, Him (Sarina Bowen and Elle Kennedy) is the quintessential friends to lovers queer sports romance. With pining, passionate steamy moments, miscommunication, and allies abound, Wes and Jamie's journey of the epic highs and lows of pre-professional hockey (but make it queer) gives you everything! –Binta, The Ripped Bodice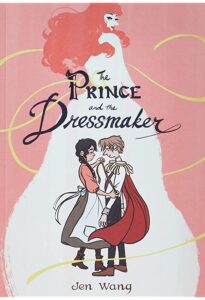 Jen Wang, The Prince and the Dressmaker 
Prince Sebastian wants to wear dresses—intricate and glamorous ones made by his royal seamstress and new best friend, Frances—but he is worried about what his father, the King, will think. The Prince and the Dressmaker is about the beauty of being your true self and showing love and support as a friend, father, or son.  –Sarah B., Powell's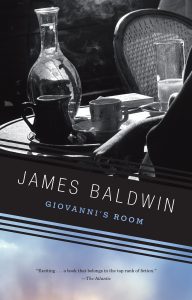 James Baldwin, Giovanni's Room
This book is so beautiful! It's a classic tale of boy meets a hot Italian bartender in France, but their friendship quickly grows into an intense affair. The whole story is full of longing, desire and heartbreak. The writing is incredible and sparked my love for James Baldwin. A bittersweet winter read! –Natalie, Books Are Magic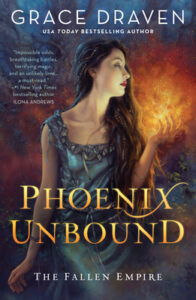 Grace Draven, Phoenix Unbound
A dark, rich fantasy romance for those who loved Hunger Games and Discovery of Witches. Follow Gilene, a woman who harbors a great secret that saves her village from needless violence every year, and Azarion, an enslaved gladiator unjustly taken from his home years before, as they embark on a journey across condemned towns, forests, and caravans to seek justice for the things they lost. A true slow-burn, enemies-to-lovers that will have fantasy readers gripped from beginning to end. –Taylor, The Ripped Bodice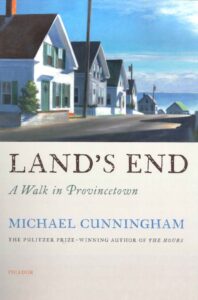 Michael Cunningham, Land's End
This slender book is Michael Cunningham's love letter to Provincetown, Massachusetts. Filled with the astute observations and evocative turns of phrase that make Cunningham's novels perennial favorites, this foray into non-fiction captures the history, and imagines the future, of this queer sanctuary at the northern tip of Cape Cod.  –Adam P., Powell's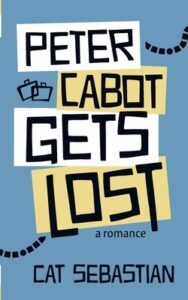 Cat Sebastian, Peter Cabot Gets Lost
After graduation, Peter Cabot feels more uncertain than ever with what to do with his life. So when a cross-country road trip to California presents itself in the form of Caleb, his classmate and crush-from-afar, Peter instantly jumps at the opportunity. As the miles pass, their feelings blossom from friendship to something more as they navigate queerness, their families' expectations, and the possibility of building a life together. –Katie, The Ripped Bodice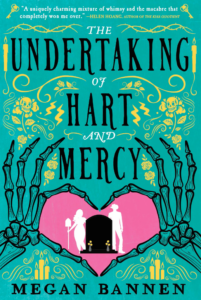 Megan Bannen, The Undertaking of Hart and Mercy
I'm not someone who normally rereads books (who has the time?!) but if I could get the chance to go back and reread The Undertaking of Hart and Mercy by Megan Bannen for the first time, I would take that opportunity in a heartbeat. My You've Got Mail loving heart couldn't handle how much fun this book was. This book opened my eyes to the fantasy romance genre, which I feel like is the job of a great book in general: it should open my eyes and my heart to new possibilities. God, it was everything. Absolutely everything. –Katherine M., Powell's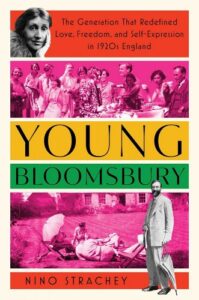 Nino Strachey, Young Bloomsbury
Young Bloomsbury is an absorbing read about the transgressive love lives and gender identities of the queer chosen family of the 1920s that included Virginia Woolf, Lytton Strachey, Vita Sackville-West, Dora Carrington, Duncan Grant, Stephen Tomlin to name but a few. Richly drawn from the diaries and letters of members of a generation whose work and lives largely defined 20th century arts and letters, descendant Nino Strachey's group biography is a welcome corrective to the vast library of less forthcoming accounts. It couldn't be more timely. –Kris Kleindienst, Left Bank Books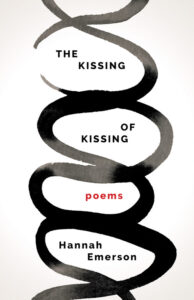 Hannah Emerson, Kissing of Kissing
A radiant collection of incantatory poems that buzzes with a rounding "yes" to all that love opens to us, from the cellular to the cosmic plane. With The Kissing of Kissing, Hannah Emerson, a nonspeaking autistic poet, is the first to be published as part of Milkweed's Multiverse series and shows herself to be a miraculous weaver of human and non-human worlds. Reading this book felt like dwelling inside a love letter to the universe, a way of remembering how to "[l]ove the light that is / in the yearning that is / dripping from the sky / yes yes." –Alexa W., Powell's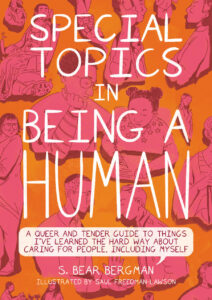 S. Bear Bergman, Saul Freedman-Lawson (illustrator), Special Topics in Being a Human: A Queer and Tender Guide to Things I've Learned the Hard Way about Caring for People, Including Myself
A graphic novel that doubles as a how-to guide, but for the things that we all really need help with: saying hard things to the people we care about, taking criticism and compliments with grace, apologizing with sincerity, and being oneself. S Bear Bergman is doing some of the hardest work that there is: imparting the lessons of love for oneself and for others with wit, whimsy, and wise counsel. He is on a mission to teach us all how to live with ourselves, and that can only help us to better love one another. What more romantic story is there? –Danielle King, Left Bank Books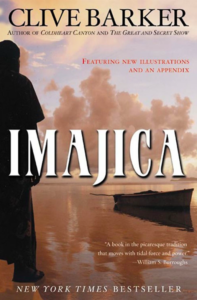 Clive Barker, Imajica
Imajica is a multifaceted love-story about love of oneself, love of others, and love of the chaotic universe. I know that we usually associate Barker with horror, but this story is a surrealist ethereal fantasy about traversing the Imajica with friends Pie, Gentle, and Jude. If you want a telling of love that surpasses the romantic and delves into the spiritual, universal and beyond, this book is for you. –Rin S., Powell's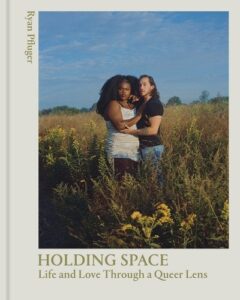 Ryan Pfluger, Holding Space: Life and Love Through A Queer Lens
An absolutely stunning and beautiful book that I want to get for every single one of my queer friends and family! The images are gorgeous and descriptions were written by the couples photographed (all of whom are interracial). Because of the timing of the photographs, some of the couples were no longer together but the words of love and appreciation they expressed about one another made me speechless. This book epitomizes the beauty of interracial queer love! –Andrea King, Left Bank Books
---