In Praise of the Lost and Wandering Girls of Literature
Kimberley Tait on the Value of Uncertainty and Emotional Exile
I have a soft spot for what I'll call lost girls in literature—females who are unmoored, disoriented, or just plain muddled as they grapple with the pain of their past, the uncertainty of their future, the expectations of others, and the building blocks of female identity.
As an expat for more than half my life with family spread across five countries, I can't pin my identity to a single geography. I see myself as a product of many places—a great privilege that comes with psychological costs: feelings of displacement, rootlessness, and randomness, along with nagging questions about identity and belonging. In some cases, technology doesn't bridge the distance and only underscores it.
Reading about lost girls brings me a sense of comfort and hope. Not all those who wander are lost, Tolkien wrote. And the wandering people who are lost always have the chance to find their bearings, so long as they keep their eyes and hearts open.
Here are seven of my favorite tales of lost girls.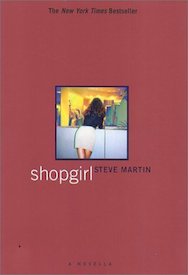 Steve Martin, Shopgirl
Mirabelle Buttersfield mans a department store glove counter that no one visits anymore, watching life pass her by in a large metropolis that doesn't know she exists. Until one day someone does visit—a sophisticated antidote to Mirabelle's ennui and loneliness that overturns her world. Written with a beautiful and tender simplicity, Martin's novella charts Mirabelle's drift toward selfhood and belonging, stitched with the familiar hopefulness and hopelessness of life as an unremarkable, debt-riddled twentysomething.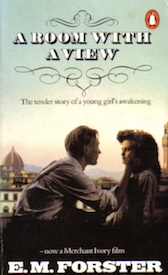 E.M. Forster, A Room with a View
Lucy Honeychurch is a young woman in a serious muddle. On a chaperoned trip to Italy, she is torn between society's expectations and her natural passions that are surfaced by the handsome and enigmatic George Emerson—a foil to Cecil, her stiff, pince-nezed fiancé back in England. At several key moments on the trip, Lucy loses her bearings, including one fateful day when she inadvertently stumbles onto a violet-covered hillside overlooking Florence, letting herself go and in the process finding herself in George's kiss.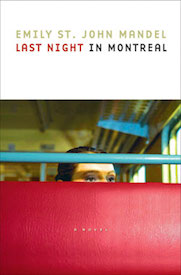 Emily St. John Mandel, Last Night in Montreal
When she was a little girl, Lilia Albert's father snatched her away from her mother's house in the dark of the night. From that point on Lilia becomes a beautiful shadow, slipping between names, cities, and lovers—always a torturous step ahead of the private detective who dedicates his life to tracking her. Lilia insists she wants to stay lost, scratching messages in motel Bibles: "I do not want to be found. I wish to remain vanishing." St. John Mandel's debut novel is a haunting portrait of identity, connection, memory, language, and the futility of trying to impose compass points on the people who will always evade us.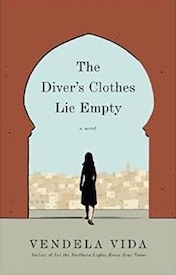 Vendela Vida, The Diver's Clothes Lie Empty
"You have not been yourself lately" could be the unofficial tagline for lost girls everywhere. An unnamed, 33-year-old American woman flies from Miami to Casablanca to find anonymity and shake off her very painful past. She ends up shedding a great deal more than that, including the backpack that contains her laptop, passport, and wallet. The robbery is strangely liberating—the only thing left in her possession is her fundamental self. Told in an arresting second-person voice, the story pulls you in close, as though you're living in the heroine's acne-ravaged skin.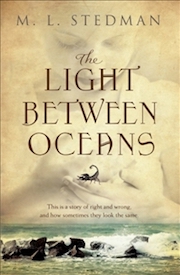 M.L. Stedman, The Light Between Oceans
A girl lost in a dinghy at sea is the focal point of this heartbreaking story set on a remote island off the coast of Australia. After two miscarriages and a stillbirth, the lighthouse keeper's young wife Isabel's sense of hope and self become entangled with her desire and inability to become a mother. (A person becoming lost on a tiny island with a population of two has a particular poignancy.) Consumed by a sense of incompletion and aloneness—"the dark, empty ache"—Isabel makes an instinctive decision to anchor herself to the baby who washes onto their shore. The devastation that follows conveys the dangers of claiming an identity that is not meant for us.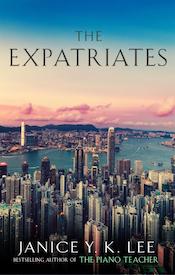 Janice Y.K. Lee, The Expatriates
Female expats, with their complex notions of identity and home, are a special category of lost girl that I hold dear to my heart. As Lee's novel explains, living in a foreign land can broaden a woman's identity and sense of the possible ("Doesn't every city contain some version of yourself that you can finally imagine?"), but it can also impose suffocating constraints ("Out here, you're not a real woman unless you have four kids."). This story tracks three women who relocated from the US to Hong Kong—each removed from their peers and adrift due to painful events or non-events they have experienced. Only when tragedy brings them together, beyond the prying eyes and expectations of the expatriate fishbowl, do they begin to genuinely understand themselves—and one another.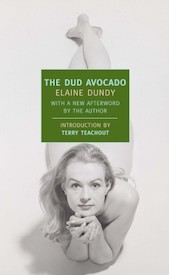 Elaine Dundy, The Dud Avocado
Closing the list on a lighthearted note, Sally Jay Gorce is an American girl—"hell-bent for living"—whose wealthy uncle funds her no-strings-attached two years of freedom in 1950s Paris. She dyes her hair pink, engages in ill-judged affairs, downs far too many champagne cocktails, and grins at the image of herself in shop windows, understanding that "no one in the world knew where [she] was at just that moment." Through a hilarious string of madcap adventures and disasters, Sally Jay acquaints herself with the gritty side of life experience—learning that no place on earth is a gay and sparkling safe haven, and not all avocado stones will bloom beautifully, no matter how far from St. Louis you plant them.
__________________________________
Kimberley Tait's Fake Plastic Love is available now from St. Martin's.
---