Here Are 21 Books to Give to Everyone You Know This Holiday Season
A Humble Literary Gift Guide
You already know what you should get your friends, family, and miscellaneous loved or tolerated ones this holiday season: you should get them books. Yes, all of them, because who doesn't like a good book? Only monsters, really. So maybe no book for that second cousin you hate—he can get a tie. This all being established, the only thing left to wonder is which books to give, and to whom. Luckily for you, the wise and decent readers here at the Literary Hub have got you covered, with some high quality suggestions of books from the past year that are tailored uncannily to all of the possible recipients of gifts currently in your life. You're welcome! (This is also a phrase you will be saying soon, if you take the below advice.)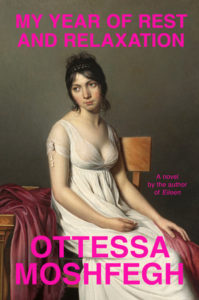 For the friend who quit social media this year:
Ottessa Moshfegh, My Year of Rest and Relaxation
Listen, it's been a trying year—one that could inspire anyone to dream of checking out. If you have a friend who's fed up with it all, especially all the nattering on social media, they may appreciate this novel, in which a woman vows to drug herself into a coma for an entire year. And all the snark and mean-girl one-liners and abuse of frenemies and bad-sounding art will more than make up for whatever they're missing on Instagram.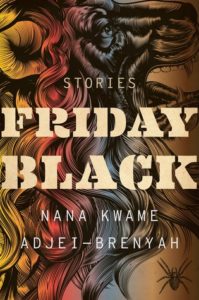 For your video game-obsessed cousin:
Nana Kwame Adjei-Brenyah, Friday Black
Adjei-Brenyah's debut collection is as addictive and as weird as a video game, and I can't think of any other book that came out this year that's more likely to tempt die-hard gamers from their screens. After all, there's magic, and violence, and social commentary, and well, a story about an actual, real life role-playing game that may invite a little bit of much-needed self-reflection. Or maybe your cousin will just read this, go "cool," and get back to shooting aliens. In which case, no harm done.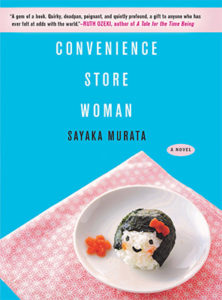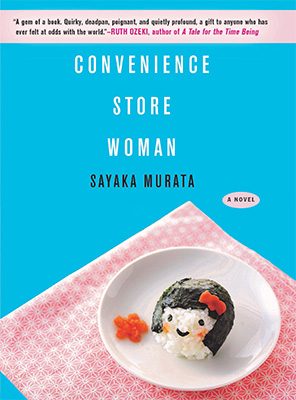 For the family friend who just started their very first, very shitty job:
Sayaka Murata, tr. Ginny Tapely Takemori, Convenience Store Woman
This is a charming, short novel that can be read in gulps, on lunch breaks—and will have the two added benefits of a) making your young friend smile, even though they have to take out 17 enormous bags of trash in a minute, and b) assuring them that it's worth putting their all into even the most dismal or simple of jobs. It's all about dignity, you see.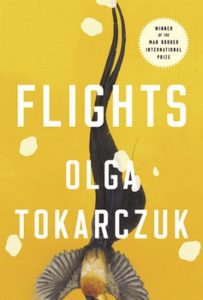 For the aspiring writer in your life:
Olga Tokarczuk, tr. Jennifer Croft, Flights
"Anyone who has ever tried to write a novel knows what an arduous task it is, undoubtedly one of the worst ways of occupying yourself." Tokarczuk writes early on in this novel. "You have to remain within yourself all the time, in solitary confinement. It's a controlled psychosis, an obsessive paranoia manacled to work, completely lacking in the feather pens and bustles and Venetian masks we would ordinarily associate with it, clothed instead in a butcher's apron and rubber boots, eviscerating knife in hand." This passage would be enough to justify it as a gift for your favorite aspiring writer, even if it weren't one of the biggest and most surprising books of the year, the winner of the Man Booker International Prize, and the introduction of a Sebaldian Polish master to the English-speaking world. The only way this gift could go wrong is if its recipient has already bought it for herself.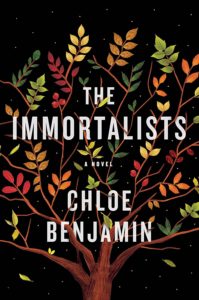 For your most hypochondriacal friend:
Chloe Benjamin, The Immortalists
Everyone has that friend who always thinks they're dying. In this book, the characters know they are—and more than that, they know when, if they choose to believe it. But as it turns out, certainty is not that comforting! And often your beliefs can actually shape your reality—in obvious or less-than-obvious ways—which is a pretty good argument for telling yourself that you probably don't have cancer.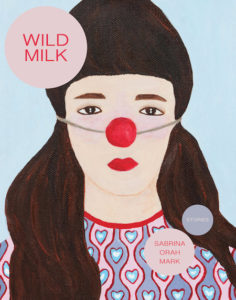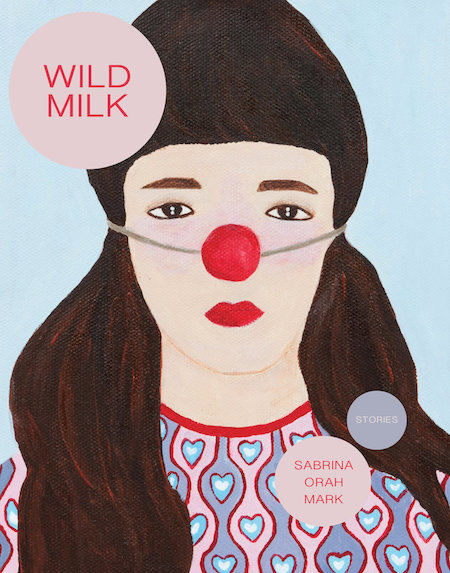 For the niece on winter break from art school:
Sabrina Orah Mark, Wild Milk
Your coolest niece deserves this collection of short, surrealist stories—they are just as strange and tender and fierce and perilous as being a young woman feels. Especially an artistic young woman, and especially one who spends most of her time far away from home. And haven't we all wished we could one day marry Poems? Um, maybe not—but if you know a girl who might, this is the book for her.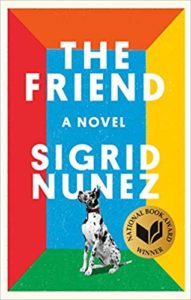 For the newest dog owner you know:
Sigrid Nunez, The Friend
Maybe the last thing you want to do when you're welcoming a new pet into your life is to read a book about the death of a beloved dog, but Sigrid Nunez's National Book Award-winning novel might be the best way to gently remind your friend of the incredible empathetic power of their new companion: "They don't commit suicide. They don't weep. But they can and do fall to pieces. They can and do have their hearts broken. They can and do lose their minds." The Friend strings together a story about suicide, friendship, and the writing life, and your friend will absolutely cry-thank you for it.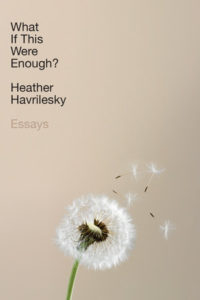 For the friend who hates everything:
Heather Havrilesky, What if This Were Enough
What better gift to give the designated hater in your life than a book of essays whose very premise is that self-help is bullshit? (And whose author managed to seriously piss off library Twitter.) This isn't to say that Heather Havrilesky is herself a hater—only that the person in your life who eschews "good vibes only" (ugh!) sentiments will definitely find something to love (or at least grudgingly respect) in this collection.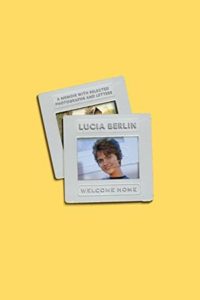 For your wanderlusty aunt:
Lucia Berlin, Welcome Home
If your aunt is also a literary one, she'll probably already know that Berlin is a great short story writer, but perhaps this year she would enjoy this unfinished memoir of Berlin's "rather flamboyant existence"—one that led her from Alaska to Idaho to Kentucky, Montana, Texas, Santiago, and beyond. Hint: also for the aunt you think would love Berlin's short stories, but who doesn't "do" collections. All aunts "do" memoirs, and this one will get her hooked.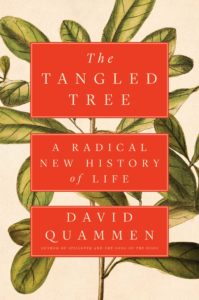 For the budding biology major in your life:
David Quammen, The Tangled Tree
Perhaps someone in your life has recently declared her major—or perhaps you're trying to nudge them in a certain direction. Either way, Quammen's extremely readable deep-dive into the ways that new understandings of molecular biology can shift our view of evolution, life, and even history. It's a scientific book and an existential one, which makes it perfect for any college student you know, really.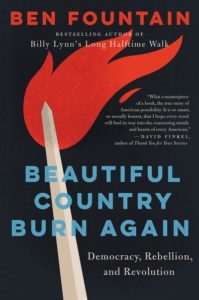 For your obsessively centrist, whataboutist uncle:
Ben Fountain, Beautiful Country Burn Again
You can't give him Fire and Fury—it's too obvious. But you can give him this considered, reported take on the year that was 2016, by the author of Billy Lynn's Long Halftime Walk—one that urges everyone to look at the big picture, not just what's scrolling by on their phones, condemns white supremacy and unpacks what he terms America's third major existential crisis. It's also not exactly an anti-Trump book—it's critical of pretty much all sides. "Smart white men acting stupid will be the death of America," Fountain writes. A sentiment which some of our uncles probably need to internalize.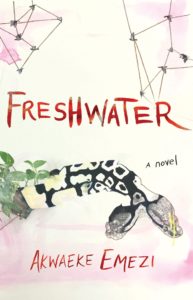 For the coolest teen you know:
Akwaeke Emezi, Freshwater
Or the coolest adult—but they've probably read it already. Emezi's debut is a glorious, lyrical novel about a young woman with a very particular kind of identity crisis. I won't ruin it for you here, but it involves multiple personalities, and gods, and sex, and violence, and gender—all told like a deft, intelligent fairy tale that your beloved teenager will never forget. And probably never shut up about. Which, you know, there are worse things.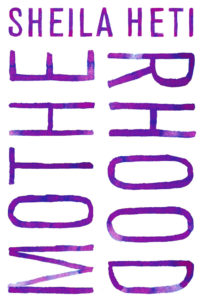 For your most chronically indecisive friend:
Sheila Heti, Motherhood
This might be a less-than-tactful, too-close-to-home book for someone who is, at the moment, indecisive about whether or not to have a child. That question is at the heart of Sheila Heti's novel, in which the protagonist takes us through every moment, thought, dream, or obsession that feeds into it. But people carrying all other forms of uncertainty are sure to feel seen by Heti's captivating, lyrical exploration of a weighty decision.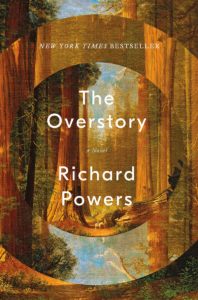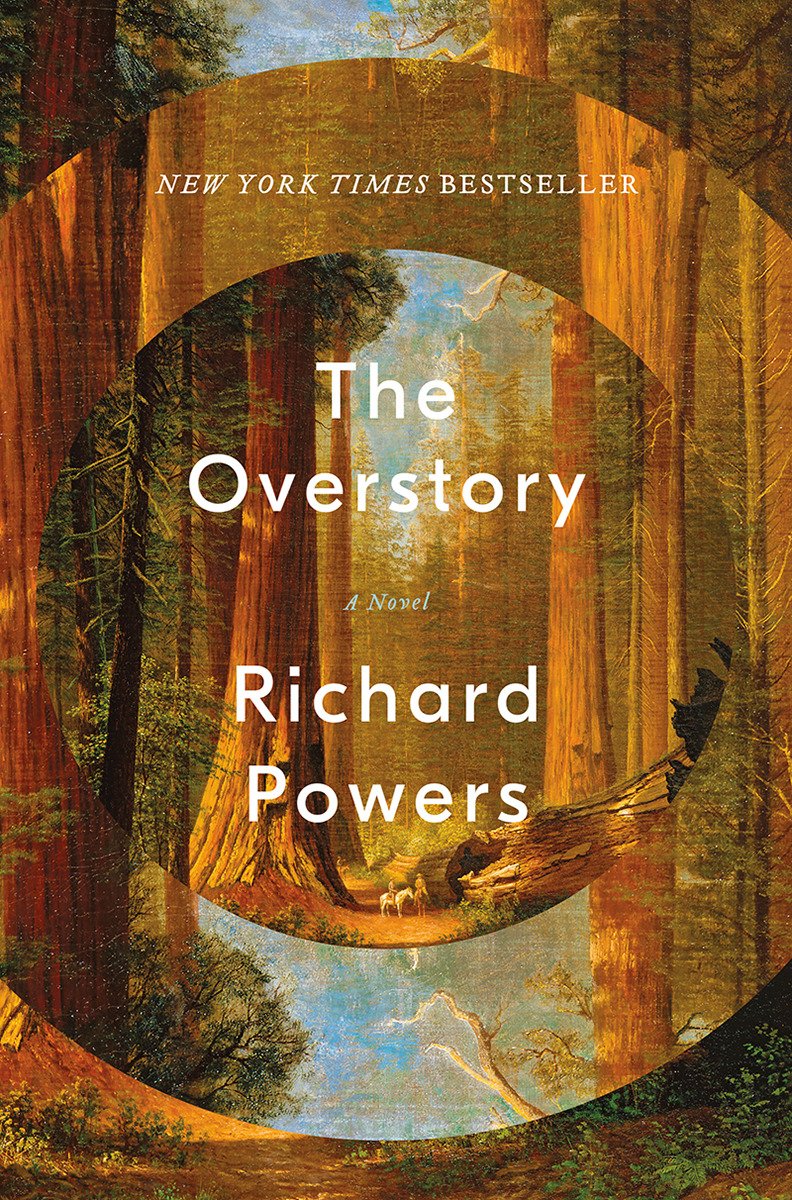 For the family member who needs a little perspective:
Richard Powers, The Overstory
You know who isn't really worried about the news? Trees. I mean, they should be, because climate change could destroy their world, and certain politicians like to pretend it's not a real thing—deep breath. This novel moves in tree-time, tracking its characters over generations, illuminating the patterns of human life—including ecoterrorism, activism, war, computer programming, and love. But the real value of this novel is the way it might adjust its reader's lens—thinking about the world in tree-time, not human-time, is one good way to shake off some of our modern myopia.
For your obsessively crafty friend:
Alanna Okun, The Curse of the Boyfriend Sweater
For the people in your life who will stay up late getting that quilt just right, who have a favorite type of drawing pen, and will invite you over to collage: Alanna Okun understands. Her book of essays on knitting answers questions both practical (what's a good first project to start knitting?) and existential (how does knitting help address anxiety?). Even the non-knitters will likely find something to love in this book, which swings from witty anecdote to thoughtful analysis of why we make things and why those things matter.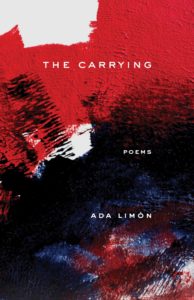 For anyone who lives in a city but craves nature:
Ada Limón, The Carrying
It can wear on a person—an animal, after all—to spend day after day surrounded on all sides by concrete and metal. One solution doesn't even require your city mouse beloved to leave their apartment—just send them a copy of this beautiful collection of poems, which will fill their brain with bumblebees, dandelions, starlings, and sparrows. Of course, they're more than simple nature poems—they're also about family, hope, acceptance, and growing up, which may or may not be useful topics for someone living alone and hemmed in, far away from those they love.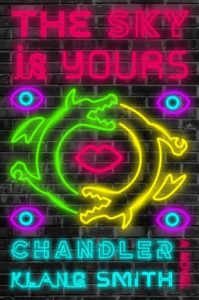 For your brother, who recently gave up weed:
Chandler Klang Smith, The Sky is Yours
Know someone who needs some quality, non-substance-induced-but-still-hallucinogenic entertainment? Well, reading The Sky is Yours is like reading a regular novel . . . while high. Things will change shape and meaning. You will decide you have too many teeth. You will giggle uncontrollably to yourself. You will be entertained for hours while sitting on your couch. All that aside, it's also a pretty dope piece of literature—if you see what I did there.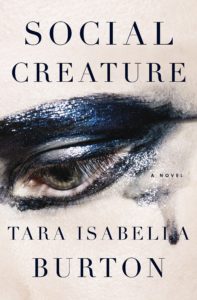 For your Instagram-obsessed niece who just moved (or dreams of moving) to NYC:
Tara Isabella Burton, Social Creature
Aside from being an extremely entertaining companion for all trains, subways, and plane rides from the middle of nowhere to the middle of Times Square, Social Creature, a Talented Mr. Ripley for the Instagram set, will provide much inspiration—and some serious warnings—to any NYC hopeful. You should read it too, so you know which warning signs to look out for.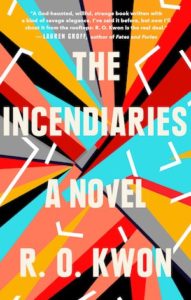 For any and all loved ones considering cult membership:
R. O. Kwon, The Incendiaries
After all, you won't get anywhere just by telling them cults are a bad idea. Usually that's something people have to figure out for themselves. Or, if you're lucky, they could take a short cut and read this smart, entertaining novel that also happens to investigate why and how people lose themselves to larger, mysterious groups—and what happens next, to them and to their loved ones.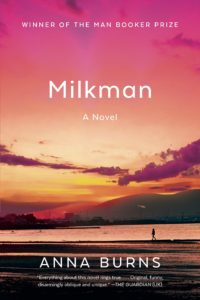 For the tea-drinker in your life:
Anna Burns, Milkman
You know what's great about the UK? Whenever a book there wins the Man Booker Prize, sales go through the roof. We all love the National Book Awards over here, but it doesn't have the same massive cultural effect (probably in part because of the relative sizes of our countries, but that's neither here nor there). So for the person in your life who most wishes they lived across the pond, also known as the person who gave you daily updates on Love Island all last summer, but also reads: the most recent winner of the most prestigious prize for a single book out there. Dwight Garner be damned.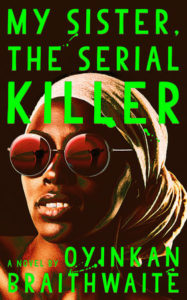 For your sister:
Oyinkan Braithwaite, My Sister, the Serial Killer
Because honestly? It could be worse.
---