George Plimpton, the Original Master of None
From the Ice Rink to the Boxing Ring to the Ballpark, a Writer Who Tried it All
No one did it quite like George Plimpton. It's hard to imagine a writer ever again embedding as deeply as he did in the world of professional sports, going far beyond locker room banter and right onto the field, or the diamond, or the rink… Plimpton produced seven classics of participatory journalism, detailing his experiences playing with the Detroit Lions, the Boston Bruins, pitching to baseball's best, getting clocked by Archie Moore, and much more.
Little, Brown will be reissuing Plimpton's sports titles (Out My League, Paper Lion, The Bogey Man, Shadow Box, Open Net, Mad Ducks and Bears, and One for the Record) and offered us a glimpse of never-before-seen items from his personal archives.

1.
In which George Plimpton recognizes, and accepts, the possibility of dying while playing goal for the Boston Bruins.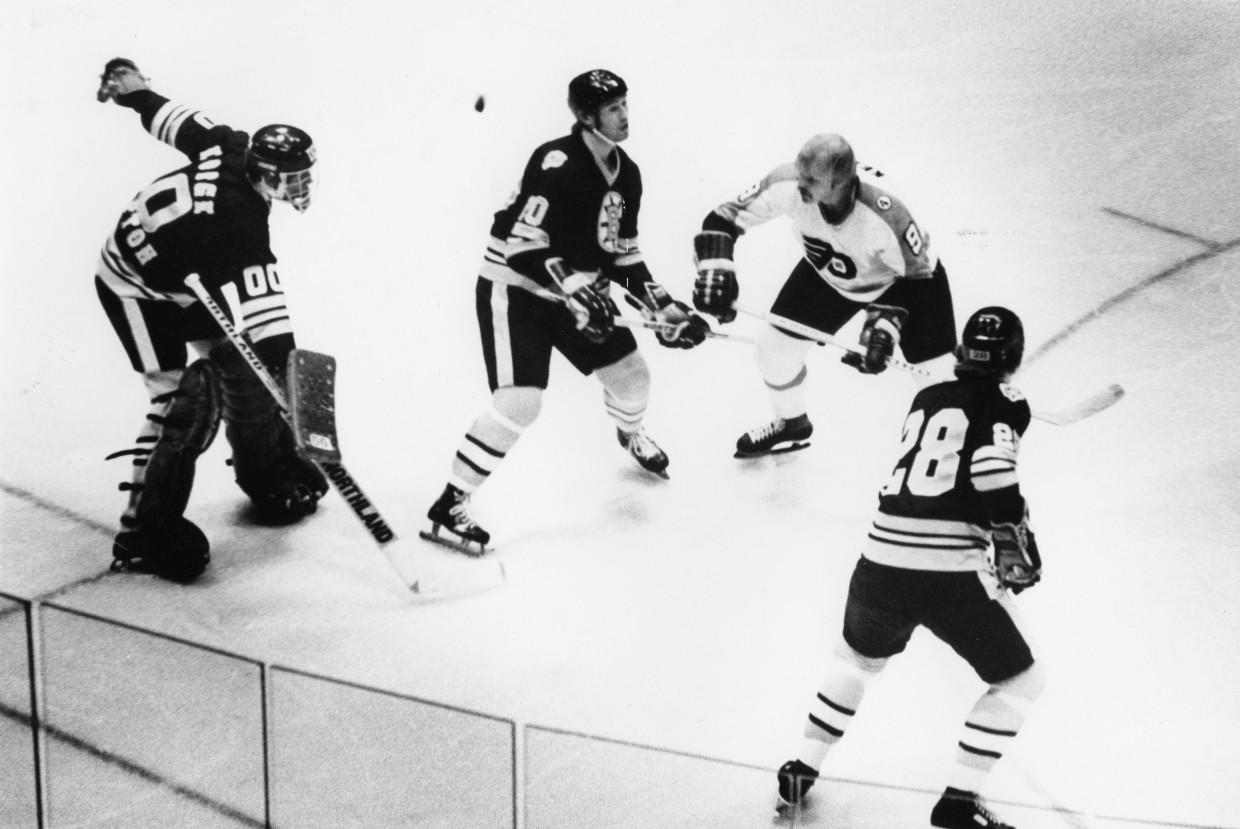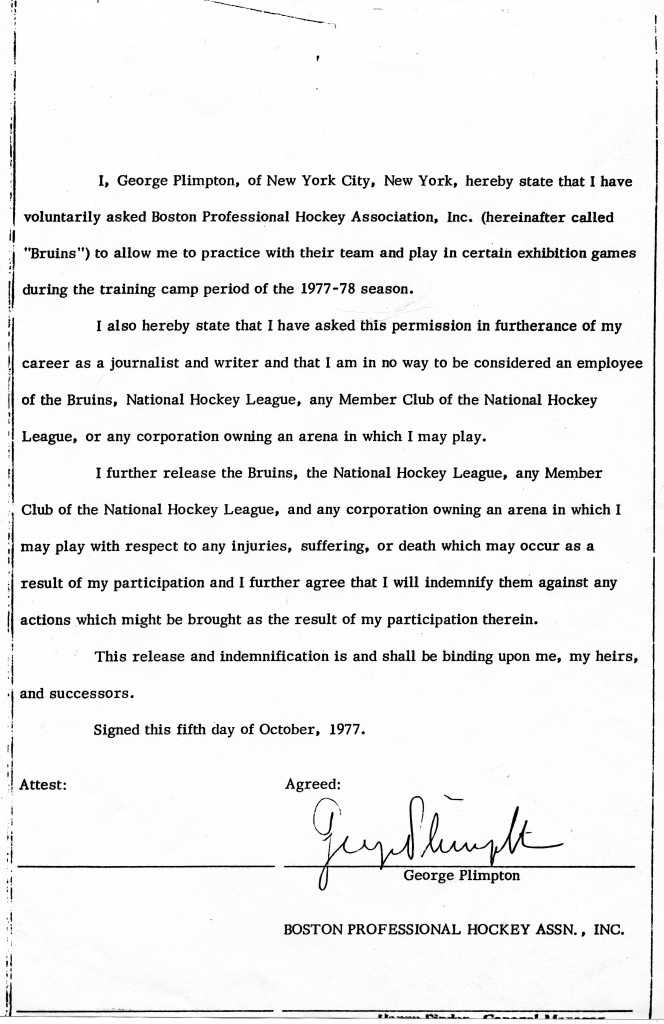 2.
In which George Plimpton packs an under-inflated football to go practice with the Detroit Lions.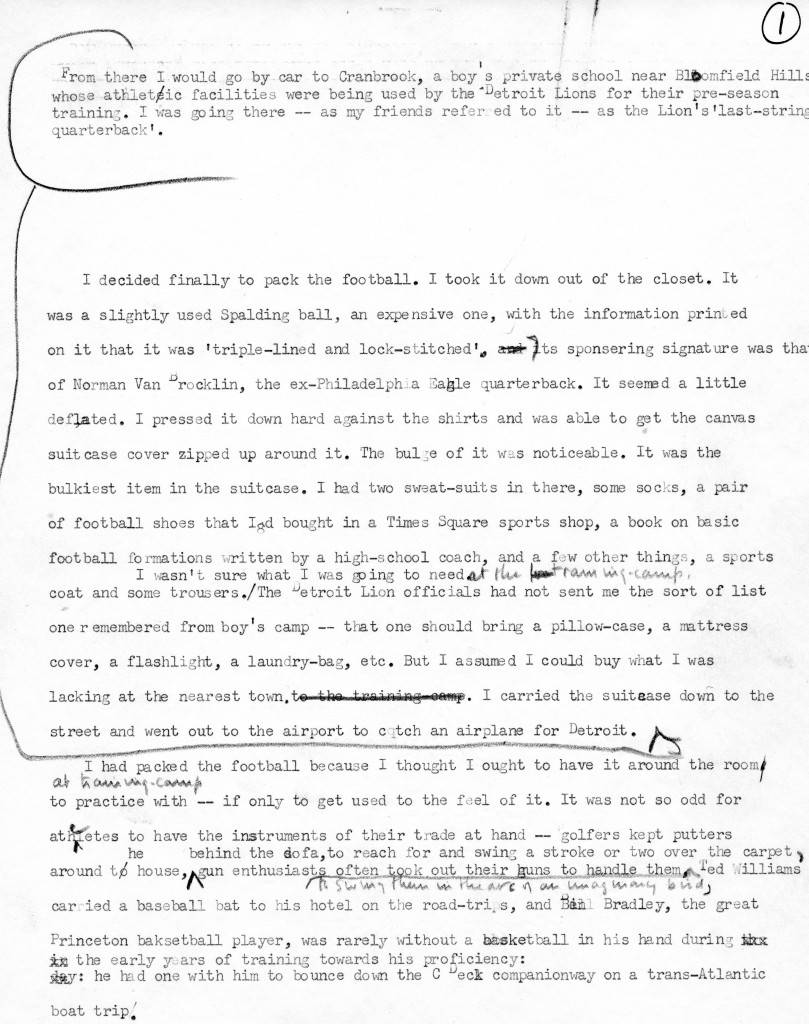 3.
In which George Plimpton confesses that all of his curveballs are hanging curves (from the 1958 MLB all-star game).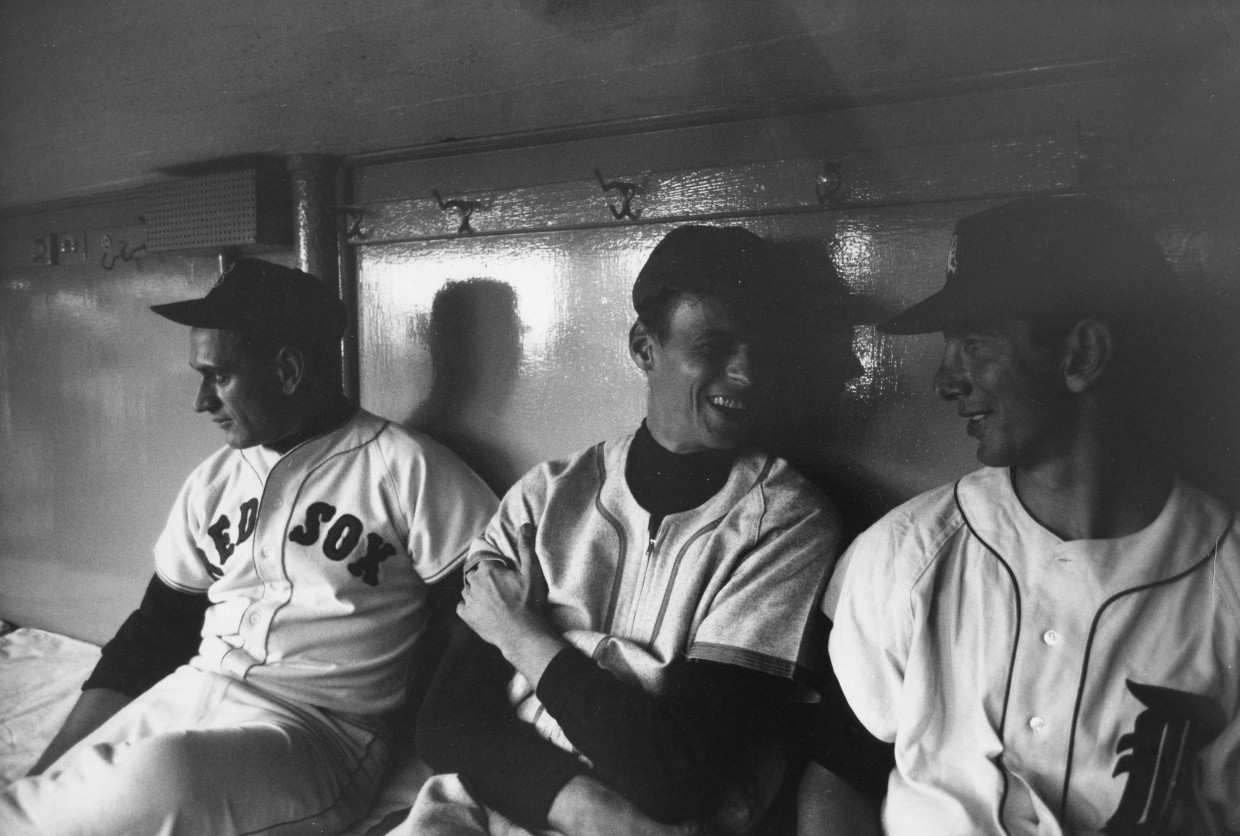 4.
In which George Plimpton is mistaken for Frank Sinatra while sitting in a taxi on Broadway.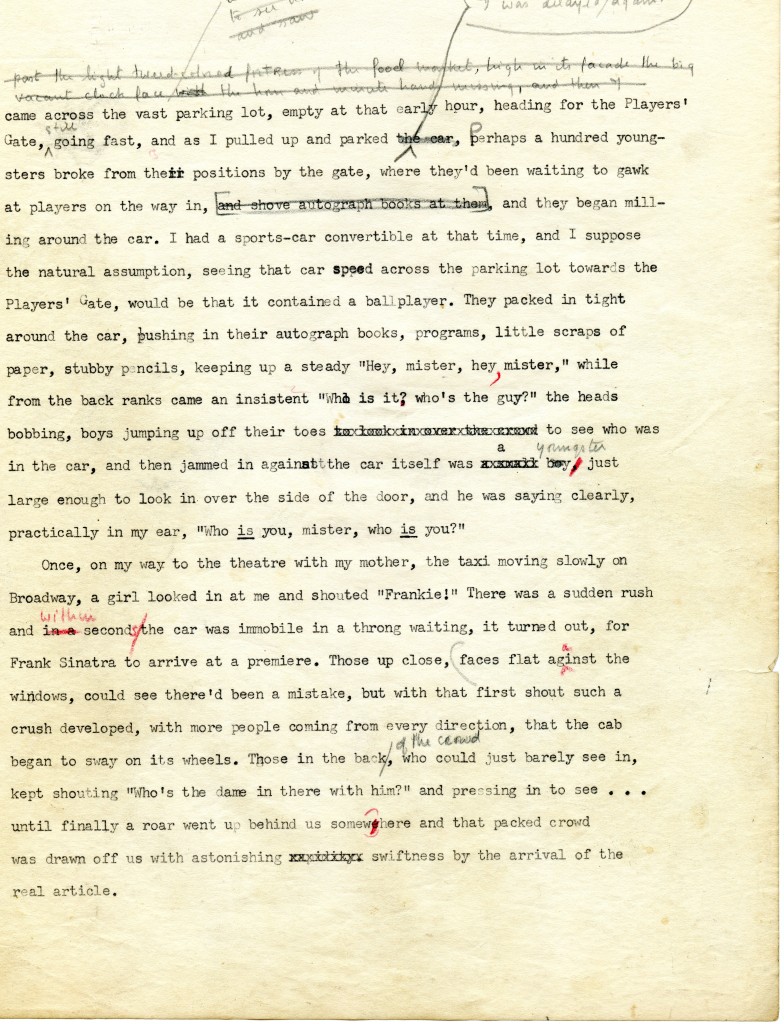 5.
In which George Plimpton gets punched on the nose by Archie Moore.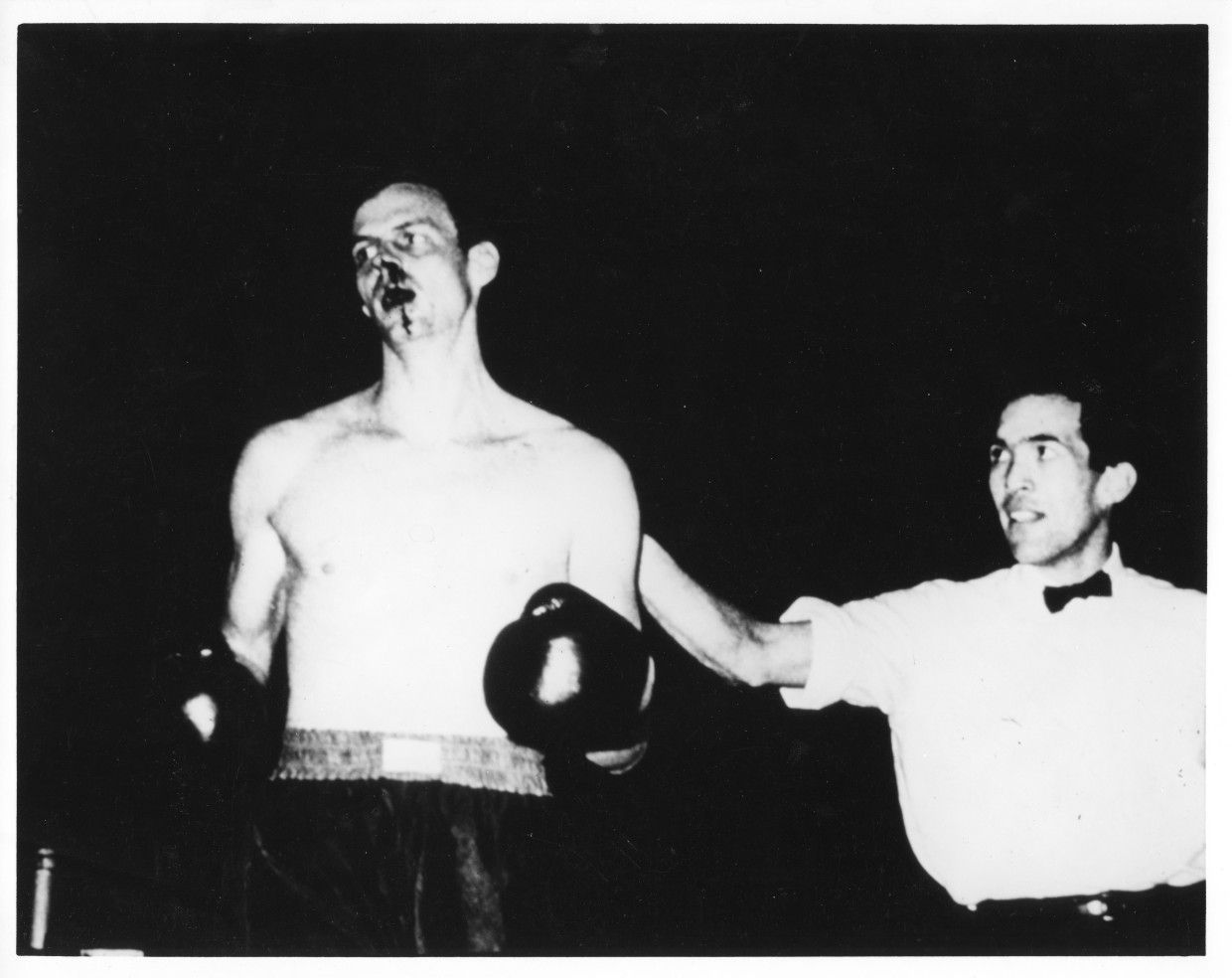 ---