From the Arctic to Appalachia, August Readings on the
Climate Crisis
Climate Activist and Reporter Amy Brady Recommends Five New Books
As the planet spins toward the dog days of summer and countries around the globe have continued to grapple with the coronavirus pandemic, climate change has also caused some extraordinary events. This past May was the hottest May on record. The Siberian Arctic reached a mind-boggling, record-breaking temperature of 100.4 degrees Fahrenheit. And as hard as it is to believe, the continent-spanning wildfires that raged through Australia and resulted in the deaths of an estimated one billion animals were still aflame in early 2020. This is life in the Anthropocene.
This August, scientists and writers responded to the global crisis with a range of poignant and pointed new works of nonfiction, fiction, and poetry. The Arctic serves as a setting in several of these books, but so does Appalachia, a region known more for the climate change-causing coal it produces than for the climate-change impacts it suffers—and it does suffer. Here are five of my favorite climate-themed books hitting shelves this month. Taken together, they reveal the scale of climate change and the people and places it forever alters.
*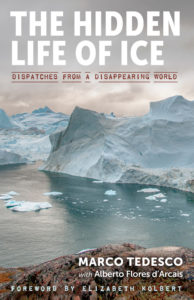 Marco Tedesco and Alberto Flores d'Arcais, translated by Denise Muir, The Hidden Life of Ice: Dispatches from a Disappearing World
The Arctic evokes a sense of horror for many. It's the setting of Dan Simmons's ghostly novel The Terror and Ian McGuire's haunting The North Water. But the mysteries held by the frozen north are far from supernatural. In the often poetic The Hidden Life of Ice, authors Marco Tedesco, a research professor at the Lamont-Doherty Earth Observatory at Columbia University, and Alberto Flores d'Arcais, an Italian journalist with a background in philosophy, offer fascinating insight into Greenland's strangest features. Among the wonders discussed are evidence of long-extinct "polar camels" and the lives of microorganisms that can survive in freezing temperatures. Underscoring the book is concern for the Arctic's imperiled future, and how climate change is altering this fantastical landscape forever.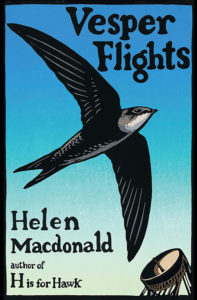 Helen Macdonald, Vesper Flights
The author of the transcendent H is for Hawk returns with Vesper Flights, a revelatory essay collection. As in her previous work, Macdonald captures here the tightly entwined relationships between humans and the natural world. Her writing spans a range of subjects, including a story about an Iranian refugee's migration to the UK, a personal tale about watching a total solar eclipse, and a visit to Uzbekistan to learn more about the nation's solar power plants. The essays are grounded in individual experiences but embrace the wider world, illuminating meaningful connections between the personal and the planetary.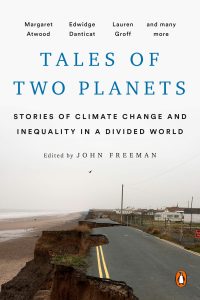 John Freeman, Tales of Two Planets: Stories of Climate Change and Inequality in a Divided World
John Freeman, founding editor of Freeman's magazine (and an editor at this publication), published in 2017 to great acclaim Tales of Two Americas, an anthology about income inequality. Tales of Two Planets poignantly extends that focus to the rest of the world, revealing how climate change exacerbates inequalities of all kinds in communities impacted hardest. The collection includes essays, fiction, and poems by some of today's brightest writers. Edwidge Danticat writes about life in Haiti, while Anuradha Roy describes the floods and droughts that have ravaged the Himalayas. Tahmima Anam brings us to a climate-changed Bangladesh, while Lauren Groff illuminates life in Florida, one of America's most threatened states.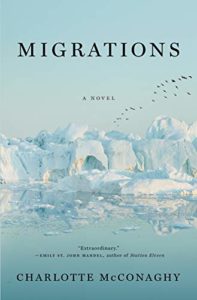 Charlotte McConaghy, Migrations
Fiction that addresses the climate crisis can also focus on the personal. Case in point: This gorgeous new novel by Charlotte McConaghy. It stars Franny Stone, who sets out to forget her troubled past by following the migration of birds. But once she notices that the natural world she treasures is disappearing, she travels to Greenland to find the last flock of Arctic terns on the planet—and follows them on what might be their last migration. As her journey unfolds, her past continues to haunt her, until it forces a personal reckoning that cuts right to the heart. This beautiful novel is an ode—if not an elegy—to an endangered planet and the people and places we love.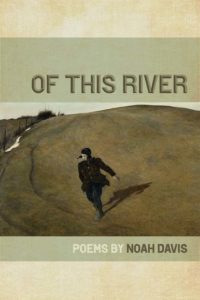 Noah Davis, Of This River
In this enchanting and at times unsettling new collection, Noah Davis delivers poems set in the Allegheny region of Appalachia. The central character is Short-Haired Girl, whose experiences of abject poverty and encounters with the natural world reveal to us the land on which she and her family has lived for generations. This is a polyphonic collection; some of the voices are those of Snapping Turtle and Brown Trout. Even the compost pile has its utterances. Taken together, these voices demonstrate how everything is connected, and how attacks on the land and its animals are not without consequences for the people who live there, too.
---