From Fabulist Stories to Cold War Potboilers: 5 Books You May Have Missed in June
Bethanne Patrick Recommends Nana Nkweti, Lana Bastašić, and More
Sometimes I worry—and I hope all of my colleagues do the same—that I haven't found the very best books for a particular month/column/theme/roundup. Then I take a deep breath, and remember that no single person can find the best book, let alone a whole set of them.
It's been so hot these past few weeks. We're all tired and in different amounts of shock about re-entering the world now that we're (I hope) vaccinated. May these five works of fiction spark your interest into reading something new. They're all excellent, even if I shy away from calling them "the best."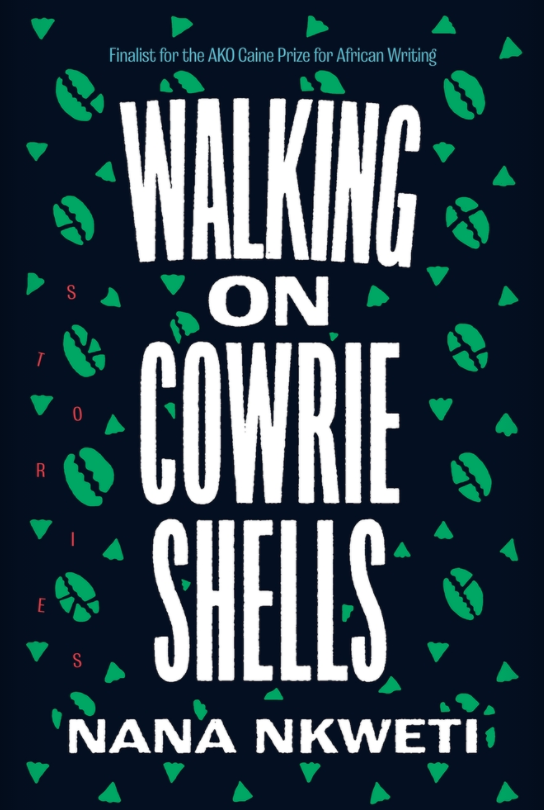 Nana Nkweti, Walking on Cowrie Shells
(Graywolf)
Walking on Cowrie Shells is one of those books that has been on every most-anticipated list. It was a finalist for the Caine Prize. It has blurbs from Karen Russell, Andrew Sean Greer, Carmen Maria Machado, and Yaa Gyasi. So why haven't you read it already? Probably because you were too busy skimming all those Beach Reads lists (and, guilty, since I wrote at least two of them). Toss aside your easy, breezy summery paperbacks and pick up this one, instead. Nkweti is a Cameroonian American writer whose debut stories invert genre, plot expectations, and even reality as she juggles zombies, mermaids, grifter teens, and a graphic novelist attending Comic Con with, I risk the cliché to add, the greatest of ease. And although she's got serious writing chops and serious subjects to deal with, Nkweti is incredibly funny, almost effortlessly funny, the kind of writer you'll follow through despair and loss and grief and much, much more.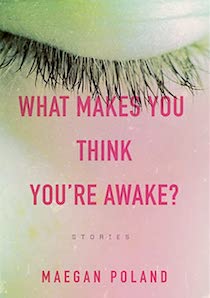 Maegan Poland, What Makes You Think You're Awake?
(Blair)
What Makes You Think You're Awake? has also been Carmen Maria Machado-approved; in fact, Machado gave it the Bakwin Award. These stories have a dreamy, Shirley Jackson-on-Xanax feel. They're also the kind of stories you want to read again, not because you necessarily missed anything, but because of that suspended feeling Poland invokes. Whether something in a story is paranormal, like a shed that stops time, or just whimsical, like the nests that one character makes out of shredded book pages, it feels entirely right and proper in its place. Allow these tales to lull you into their individual worlds, but don't be surprised when you're jerked from your pleasant drowsing by their endings.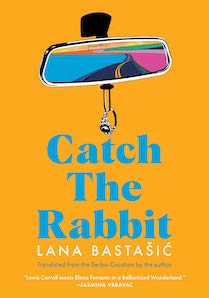 Lana Bastašić, Catch the Rabbit
(Restless Books)
Catch the Rabbit won the 2020 European Union Prize for Literature, no doubt in some part due to its road-trip plot that takes two childhood best friends from Bosnia to Vienna. (NB: The author translated it from Serbo-Croatian into English herself.) Lejla and Sara haven't spoken in years, but when Lejla needs help finding her long-exiled brother Armin, Sara answers the call and agrees to travel from Dublin, her new home, back to Bosnia. It's through Sara's narration that we realize the book is less about a journey in a car and more about the miles of emotional distance between the two women, now. But does Lejla feel the distance in the same way? If not, what's affecting Sara's bitter feelings toward someone she once spent all her time with? Sadly, the answer lies in two words: The war. Even those who don't know much about it will understand, by Catch the Rabbit's end, that it left tears in the fabric of nations, and of people, that can never be fully repaired.
Emilio Fraia, Sevastopol
(New Directions, trans. Zoë Perry)
Sevastopol won one of Brazil's three Biblioteca Nacional Prizes, a great honor for Fraia's third book, which is based on Tolstoy's The Sevastopol Sketches—and, like Tolstoy's work, consists of three interconnected stories. While Tolstoy wrote his stories during the Siege of Sevastopol, and Fraia is not currently living in a wartime city, the real clue connecting the works is that Tolstoy used his stories as the basis for War and Peace. Will Fraia one day release a huge masterwork? His stories center on turning points: a young woman is obsessed with climbing Mount Everest; a Peruvian-Brazilian vanishes into the forest; a playwright produces a work about Sevastopol and a Russian painter's portrayal of Crimean War soldiers. At the very end, he writes "People always tell the same stories, even when they try to tell new stories," a somewhat bold allusion to Tolstoy's celebrated "Happy families" opening line—but Fraia is humble enough to make it his penultimate line. Definitely a book to savor.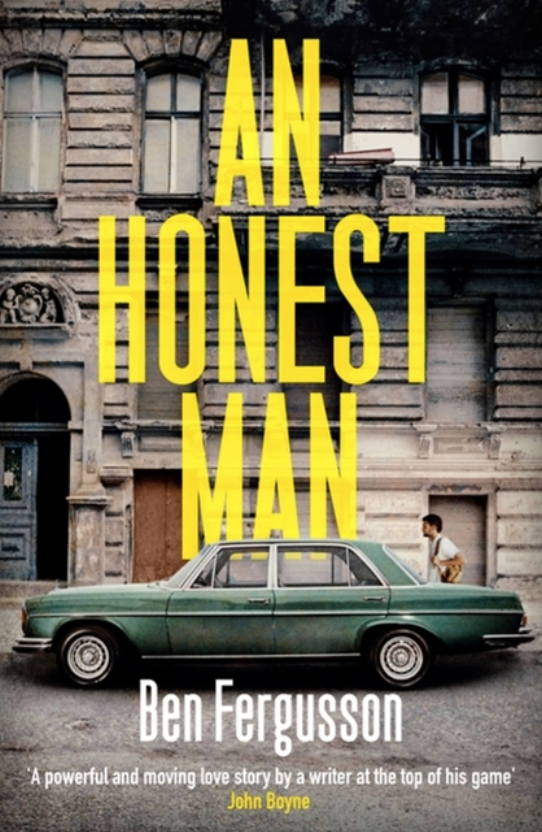 Ben Fergusson, An Honest Man
(Abacus)
An Honest Man, thankfully reprinted by Abacus (the hardcover is currently around $60 online), is the final book in a trilogy about Berlin begun with The Spring of Kasper Meier and The Other Hoffmann Sister. Will writers ever get tired of creating literature about Berlin set in different decades of the 20th century? I hope not, because I read and watch them all, even the cheesy "Grand Hotel" TV series. Fortunately, Fergusson's novels aren't the slightest bit cheesy, and they can be read as standalones, too. He lives in Berlin with his husband and their children and clearly knows and loves the city. Set in the divided Berlin of the 1980s, An Honest Man follows 19-year-old Ralf as he discovers a family truth that shakes him to his core, even as he's discovering his own attraction to men. It might seem too easy: divided city, divided loyalty, a divide between expectations and orientation. But in Fergusson's fluid thriller, it all flows like the River Spree on a day when the linden trees are in bloom. A great historical thriller for your beach bag.
---