Five Folklorists You've Never Heard Of: A Reading List of Overlooked Fairy Tales
Jack Zipes Recommends Édouard Labouylaye, Hermynia Zur Mühlen, and More
I have imbibed fairy tales ever since I was six years old. I used to sneak into the public library and scatter several books on the floor to read, even if I couldn't read them. My mother used to read the Grimms and Andersen tales aloud to me every night until I could read them to myself.
When I was a grad student at Columbia University and traveled to Germany to learn German, I decided to compare German romantic tales with those written by American authors. I soon realized there were unique fairy tales all over the globe that opened new and fantastic worlds to me. It was then that I became a scavenger of folk and fairy tales, hoping that I might understand why they were created and how they might help me to live in a brutal world. Fairy tales speak truth to power.
A good deal of my research has been dedicated to the discovery and re-discovery of neglected writers and their collections of folk and fairy tales. In particular, I pride myself on finding and translating significant works written by foreign authors who have not received the attention they deserve. The five writers below are some such underappreciated folklorists.
*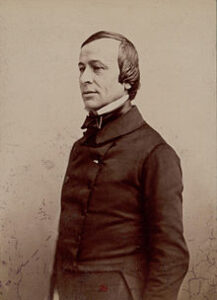 Édouard Labouylaye (1811-1883)
Laboulaye, one of France's foremost jurists and politicians in the nineteenth century, also published highly unusual fairy tales. His literary output is stunning: from his Contes bleus ("Blue Tales") to works of experimental fiction, such as the Arabic moralistic novel, Abdallah ou le trèfle à quatre feuilles (Abdallah, or The Four-leaf Clover, 1859), based on traditional folk tales; the time-travel fantasy novel, Paris en Amérique (Paris in America, 1863); and the fairy-tale novel Le Prince Caniche (The Poodle Prince, 1868).
Very little is known about Laboulaye and his literary accomplishments, particularly among contemporary American readers, even though he was a great admirer of American democracy, supported the anti-slavery cause of the North, wrote several books dealing with the history of America and American constitutional law, and played a key role in developing the plans for the Statue of Liberty. Further reading: Smack-Bam or The Art of Governing Men: Political Fairy tales of Édouard Laboulaye, ed. Jack Zipes. Princeton: Princeton University Press, 2018.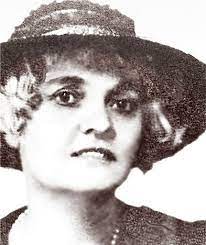 Hermynia Zur Mühlen (1883-1951)
Zur Mühlen became the leading writer of revolutionary fairy tales for children in German-speaking countries during the Weimar Republic. Her tales dealt with a variety of themes ranging from tyranny to the exploitation of the working class, and she experimented with the parable, allegory, and oriental folktale. Because of her political activities, she was forced to leave Germany in 1933 when the Nazis came to power, and she moved first to Vienna and then to Prague.
A remarkably prolific writer, Zur Mühlen translated about 150 works and wrote 30 novels, mysteries and story collections to earn her living, while keeping active in the antifascist movement. In 1938, she emigrated to England, where she spent the latter part of her life and published her last collection of fairy tales, Little Allies: Fairy and Folk Tales of Fourteen Nations (1944), along with stories, essays, and novels. Further reading: The Castle of Truth and Other Revolutionary Fairy Tales, ed. Jack Zipes: Princeton: Princeton University Press, 2020.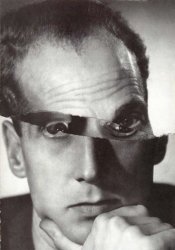 Rolf Brandt (1906-1986)
One of my recent books of haunting and hilarious German and Norse folk and fairy tales  is based on Rolf Brandt's two anthologies, Fairy Tales by the Brothers Grimm (1943) and Why the Sea Is Salt and Other Fairy Tales (1946). Brandt changed many of the tales and created over 40 unusual illustrations that shed new light on the original tales. Since his original illustrations were published during World War II, they reflect upon the conflicts in this period. Brandt is irascible and subverts many of the classical stories so that they assume a new significance.
His work challenges us to read fairy tales with a different perspective. His Haunting and Hilarious Fairy Tales is one of the most fascinating collections of unusual tales published during World War II, and Brandt's illustrations will leave readers spellbound. Further reading: Haunting and Hilarious Fairy Tales, ed. Jack Zipes. Minneapolis: Little Mole & Honey Bear, 2022.
Kurt Schwitters (1887-1948)
Long before the term "fractured" fairy tale came into use, Kurt Schwitters had turned the fairy tale upside down and inside out. Little is known about his subversive work as a fairy tale writer, mainly because very few of the tales were published during his lifetime. And, even with the publication of his complete writings by the DuMont Verlag in 1974 along with many important scholarly studies of his literary work from 1974 to the present, there has still been very little attention paid to his innovations in this genre and how they are related to his other Merz projects and to the radical fairy tale work in Germany, especially during the 1920s.
Schwitters had a scurrilous imagination that constantly sought to stretch the borders and forms of art beyond recognition. He delighted in breaking rules and conventions to free the mind. In particular, his fairy tales, which he wrote continually throughout his life, were intended to provoke readers to think outside those socially constructed boxes that, so Schwitters felt, constrained the creative potential and temperament of every individual. Further reading: Lucky Hans and Other Merz Fairy Tales, ed. Jack Zipes. Princeton: Princeton University Press, 2009.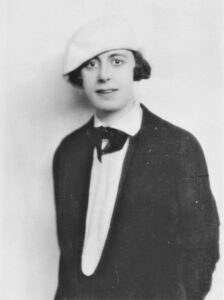 Romer Wilson (1891-1931)
At the same time she was writing stories and novels, Wilson surprisingly edited three collections of fairy tales from all parts of the world: Green Magic (1928), Silver Magic (1929), and Red Magic (1930). It may be surprising to learn that Wilson took time to edit these works, given her political ideology.
Yet, if one reads the subtitle to all three books—"A Collection of the World's Best Fairy Tales from All Countries"—it is clear also from the dedication to children that Wilson was using the tales to create a better understanding among the young not only in the United Kingdom but also in other countries. In short, all three books are clearly a means to bring people together, especially young people, in the name of peace and justice. Although many of the tales in Wilson's three books are well-known today, it was Wilson's intention to mix the known with the unknown, and to introduce authors and cultures from foreign countries in the mix.
One might call her three books sort of a "league of nations" in which she wanted to give voice to unique and intriguing tales that might inspire children to have a better understanding of how people and their stories are alike despite major differences. Moreover, as a researcher, she uncovered a remarkable amount of stories from other countries that are unknown today. Further reading: Red Magic, ed. Jack Zipes. New York & London: Routledge, 2023.
______________________________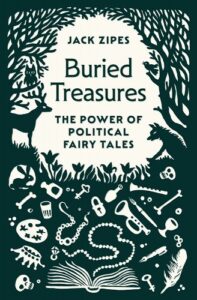 Buried Treasures: The Power of Political Fairy Tales by Jack Zipes is available from Princeton University Press.
---