Five Books You May Have Missed in the Holiday Rush
A Brief Look at the Worthy and Overlooked of December
Each month, Bethanne Patrick will highlight five books from the previous month that flew under the radar—but deserve your attention.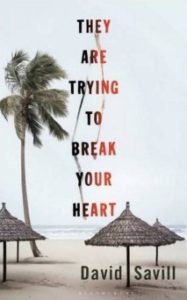 David Savill, They Are Trying to Break Your Heart
We forget so much more easily than we remember, especially about events and wars that take place far away and don't involve people we know. In David Savill's They Are Trying to Break Your Heart, a young man named Marko Novak attempts to escape the sad events of 1994 during the Bosnian War, in which his friend Kemal died—but a decade later, a researcher's journey to Thailand connects the dots, just before disaster strikes. Savill, who taught refugees in Srebenica and lived on Phuket during the 2004 tsunami, brings a lifetime's worth of knowledge and sadness to his debut.
Dean Moore, Piano Tide
Speaking of disasters: Piano Tide by Kathleen Dean Moore has to do with the environmental kind. Dean Moore, a noted naturalist and activist in her native Northwest, has crafted her first novel around a woman in search of peace who learns she'll have to fight for it. Nora simply wants a quiet place to live and play her beloved instrument, but when she meets Axel Hagerman in Good River Harbor, she realizes that some things need to change. Axel has built the town around logging and other environmentally unsavory activities. Piano Tide asks the question of what a person is willing to do in order to live with herself and her surroundings.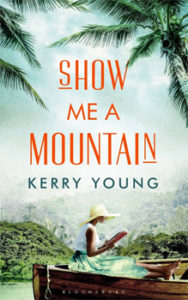 Kerry Young, Show Me a Mountain
Acclaimed novelist Kerry Young also confronts how we live where we live in her latest, Show Me a Mountain. Young is, like her protagonist Fay Wong, a native of Jamaica whose father was Chinese and mother of mixed Chinese-African heritage. Fay Wong feels caught between her father's world of Chinatown poverty and her mother's well-bred plantation life. As Fay grows up and learns more and more about the seedy side of her country, she yearns for escape—while her mother wants to keep her close by marrying her to a Chinese racketeer. How Fay escapes is the plot, but what she's escaping from makes up the meat of this excellent book.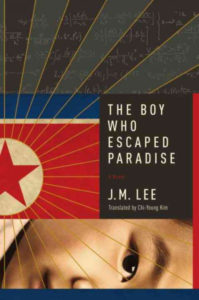 J. M. Lee, The Boy Who Escaped Paradise
More escape! J. M. Lee's The Boy Who Escaped Paradise is a novel that reads like very smart narrative nonfiction. Ahn Gil-Mo is a math savant who has been imprisoned after his father was outed as a Christian. Gil-Mo befriends Yeong-Ae, a woman who plots flight for them both, and he manages to make his way across East Asia to land in New York City—only to land back in jail for a crime involving the kinds of symbols and numbers only he is known to understand. We learn his story through the perspective of Angela, the CIA operative disguised as a nurse caring for him. She is wise enough to understand that numbers sometimes lie—and language almost always does.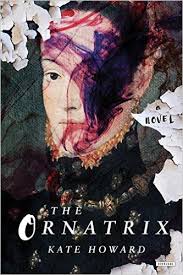 Kate Howard, The Ornatrix
Beauty also lies, and in Kate Howard's The Ornatrix a woman named Flavia who bears a bird-shaped birthmark on her face winds up in a convent because she and her family believe Flavia is ugly. Taken under the wing of a former courtesan named Ghostanza, Flavia learns intricacies of hairdressing and cosmetics—including how to use white face paint to cover up her "disfigurement." Unfortunately as most modern people know, that paint, known as cerussa, contained toxic levels of lead. How far will a woman go to be considered beautiful—to consider herself beautiful? As we follow Flavia, author Howard builds an intricate and authentic portrait of Renaissance Italy, especially of its feminine psychology.
---