Five Books You May Have Missed in September
From 1970s Egypt to Chasidic Williamsburg... and More!
A few weeks ago I was talking to a colleague about where we reviewers and critics cut corners—and where we absolutely won't. This column falls into the no-corners-cut category for me. I can't read every single book I consider for the list, but I do read each of the five books on it. How else could I be sure they're worth your time?
That said, to each her own. I try to vary the types and genres of literature I cover, as well as including debut as well as heavy-hitting authors, but these titles do skew to my individual, idiosyncratic, somewhat eccentric taste. They also almost always include literature from around the world, since those are so often the books we miss. I hope you will consider one or all of these novels for your current TBR pile.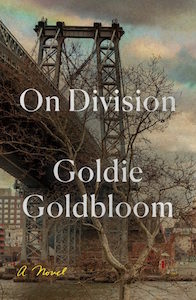 On Division by Goldie Goldbloom (Farrar, Straus and Giroux)
Meet Surie Eckstein, the protagonist of On Division. Like her creator Goldbloom, Surie is a mother of eight, a Chasidic Jew who lives in the safe confines of her Williamsburg, Brooklyn community, near East Division Street. But there are many kinds of division, as the 57-year-old Surie and her 62-year-old Torah scribe husband Yidel, are about to find out. Surie is pregnant with twins—Surie, whose oldest grandchild is about to make her a great-grandmother. The upheaval within her family (her youngest child is only 13), her religious group, her marriage, is all unthinkable. To remain sexually active so long past menopause is, Surie feels, a cause for shame. And so Surie tells no one, not even Yidel, of her condition. However, this is neither a tale of a pregnancy terminated nor a fable of a woman fleeing fundamentalism; instead, it's a quietly, finely wrought story about how to move beyond restrictions even while living within them. Surie and Yidel each need to open up if they are to continue the life they've chosen, a life that doesn't accept much difference. Wonderfully entrancing, a book about difference that feels universal.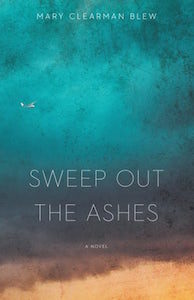 Sweep Out the Ashes by Mary Clearman Blew (Bison Books)
Sweep Out the Ashes begins in a hard 1970s autumn in Versailles—Versailles, Montana, that is. (pronounced "Ver-SAILS"). Diana Karnov has come to a cold place to teach college history and to put distance between herself and her complicated family history. As she gradually warms to some of her new colleagues and neighbors, Diana realizes she has something to learn about how American narratives are told, and that includes the narrative scarred by secrets that her great-aunts have built in order to preserve their version of family. Although the novel is set nearly 50 years in the past, there's nothing of a historical narrative about it. Clearman Blew makes her protagonist and other characters feel contemporary but also somewhat timeless, men and women contending with both the American West as a place and as a construct.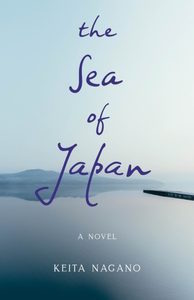 The Sea of Japan by Keita Nagano (SparkPress)
The Sea of Japan by award-winning Keita Nagano was written in English; Nagano writes in both his native Japanese and the language of his adopted USA. A woman named Lindsey leaves Boston to teach English in a small Japanese fishing town called Hime, trying to change her life after losing a job and a lot of money to gambling. When she comes to in a hospital it turns out she'd fallen and hit her head on a rock and was saved by Ichiro, the older brother of one of her students. Slowly she grows closer to Ichiro, but also closer to the ways of Japan. As Lindsey and her friends become more and more entrenched in a conflict against overfishing in the bay Hime shares with another town, she is caught between behaving like a good Japanese citizen, or using her American values to save her new home. Nagano's novel is a brisk, voice-y first-person perspective on the things we share around the globe, with a hefty dash of American brio—the author has visited all 50 states, all 30 major-league ballparks, and the top 60 largest cities, living in Nevada for the past 20 years.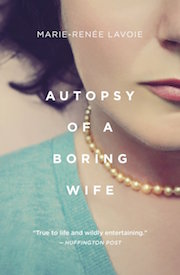 Autopsy of a Boring Wife by Marie-Renee Lavoie, trans. Arielle Aaronson (Arachnide Editions)
"More children are born with a sixth finger or toe than there are couples who have truly spent a lifetime happy with one another," says Diane Delaunais, narrator of Autopsy of a Boring Wife. She's just been dumped by her husband, who is of course having an affair, and she's ready to rumble. I understand why the marketing materials call this a Bridget Jones of Québec blahblahblah, but Diane is not just smarter than La Jones, she's angrier. She also has children and good friends, so her path back to what she calls "survival" à la Gloria Gaynor is paved with kindness as well as errors. It's less Helen Fielding and more Meg Wolitzer on a madcap day. Fun, yes; accessible, yes; real, absolutely.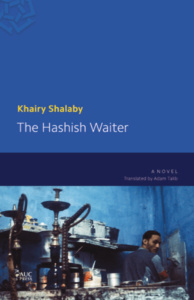 The Hashish Waiter by Khairy Shalaby (Hoopoe Fiction)
The Hashish Waiter will transport you back to Egypt in the 1970s, perhaps a fitting tribute to Shalaby, who passed away last year before his 70th—yes, 70th—novel was released. Shalaby won the 2003 Naguib Mahfouz Award, and in this final work you can see all of his magic at work. In a Cairo café frequented by a group of intellectuals who also happen to be stoners. As the months and years pass, so do events personal and political, some long and loudly discussed, others as little acknowledged as a puff of smoke. The "regulars" are fascinating, including journalists, actors, and musicians, but their own attention is often given to their waiter and hash supplier, "Rowdy Salih." Rowdy, to them, exemplifies a certain acceptance of life's vagaries; Westerners might call him a pure Stoic. He's trained himself "not to desire anything at all," and, as the aftermath of the 1973 October War hits the Egyptian economy, his very small needs (which occasionally include bingeing on Coca-Cola mixed with denatured alcohol, hence his nickname) begin to seem more and more sane.
---