Finding Octavia Butler's Pasadena
Katie Orphan Traces the Late Author Through Her Papers
Some of Octavia E. Butler's Los Angeles can be found in her fiction: Kindred has characters who live in Altadena, Parable of the Sower begins in a post-apocalyptic wasteland version of L.A., and Mind of My Mind is set in a fictional L.A. suburb. Despite her large body of work, however, it's difficult to trace much of the Pasadena native's experience in her writing because most of the stories take place elsewhere, including outer space—she did, after all, write science fiction. With this limitation in mind, I decided to focus on her personal geography.
The Huntington Library in San Marino was the logical starting place. It acquired Butler's extensive papers and key belongings after she died in 2006, and it's a rich collection that attracts scholars every year. Although there are no permanent displays of her work alongside the Gutenberg Bible or the manuscript of Jack London's The Sea-Wolf, the library put on an exhibition of her work in 2017, and I made sure to visit.
Seeing her notebooks and pictures of Butler in her youth gave me background and understanding that added depth to my reading of her fiction, not to mention clues identifying locations from her life in Pasadena and Altadena to explore.
Butler grew up in sharp contrast to the wealth on display at the opulent library and vast gardens of Henry Huntington's San Marino estate. The daughter of a maid (her father died when she was a baby), she was a shy, tall, awkward African American girl in a racially mixed, north Pasadena neighborhood. She attended Pasadena public schools, graduating from John Muir High and Pasadena City College. The disparity between her works' current home at the luxe Huntington and her working-class roots a few miles away calls to mind her descriptions of the fictional suburb of Robledo in Parable of the Sower.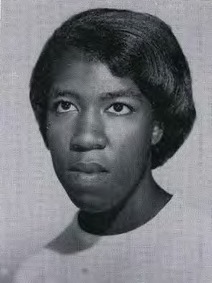 "Robledo—twenty miles from Los Angeles, and, according to Dad, once a rich, green, unwalled little city" stands apart from her depiction of the fictional 2024 wreckage of Los Angeles, functioning as a metaphor for the socioeconomic gulf between San Marino and the poorer parts of L.A.
A few blocks north of the Huntington is PCC, Butler's alma mater. I walked the lovely small campus like she once did, noting how much the voracious reader would have appreciated the gorgeous, relatively new library that is now the centerpiece of the college and wondering how her classes there influenced her as a writer. (She continued to study writing after her time at PCC, attending writers' and screenwriters' workshops in Los Angeles and elsewhere.)
Northwest of PCC is the Pasadena Central Library, where Butler spent much of her childhood reading. Solitary by nature, she found her home in books, and because her mother couldn't afford to buy them, she'd drop her very young daughter off at the Italianate, Myron Hunt–designed 1924 landmark library on her way to work. Butler would sit for hours in the children's room, reading book after book. As she got older, she'd take the bus or walk to the library.
As I wandered through the stacks, it was easy to picture her doing the same—little has changed at this historic library. In the stately Centennial Room, I searched the shelves of Pasadena authors and found only a copy of her book Imago. I did a quick search of the catalog and discovered that most of Butler's work is shelved elsewhere in the building—and that day, most of the copies were checked out, a reflection of the continuing devotion the local community has for her. I found myself wishing the library would create some sort of tribute; in 2017, it staged a celebration in honor of her 70th birthday, but something more permanent seems more than appropriate.
Butler's life directed me next a couple of miles north to Altadena, the hometown of Dana and Kevin from Kindred. I drove past Victorian homes and snug bungalows like the one I imagined them living in on my way to Mountain View Cemetery, where Butler's grave sits in a peaceful island of grass and gravestones. Her simple headstone is adorned with the central verse from Parable of the Sower:
All that you touch You Change.
All that you Change Changes you.
The only lasting truth Is Change.
God
Is Change.
On a late Sunday afternoon, there weren't many people visiting the cemetery, and I was able to have a quiet moment at her grave, reflecting on her work and legacy.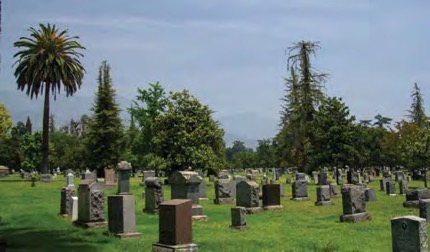 In one day, I stopped at both resting places of Octavia E. Butler: her body resides at Mountain View Cemetery; her spirit and work live on at the Huntington Library. How fortunate we are that she bequeathed her archives to the world-class institution next door to her hometown.
__________________________________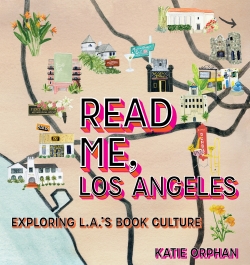 From Read Me, Los Angeles: Exploring L.A.'s Book Culture. Used with the permission of the publisher, Prospect Park Books. Copyright © 2020 by Katie Orphan.
---