Fierce, Flawed, and Human: On the Strength of Women of Color
Daphne Palasi Andreades Recommends Contemporary Literature About Complex Protagonists
I can't overstate what it has meant to me—as a writer, yes, but more broadly speaking, as a person—to see myself, and the communities and forces that have shaped me, reflected in contemporary literature in ways that are complex and real. In short, certain stories have helped me feel seen. But what does this phase mean with regard to art? I believe that feeling seen implies, conversely, that aspects—or perhaps the entirety—of one's lived experience have felt unacknowledged, invisible, or seemingly nonexistent. As a woman of color and second-generation immigrant, I have found this to be especially true.
Thankfully, there are stories that have affirmed my existence and helped me feel at home in myself. They have also allowed me to look at the communities and places that have molded me, that I am inextricably part of, with awe and gratitude. I am specifically drawn to works that center on women of color and the relationships between them. "I am fascinated by the strength of women," writes Roxane Gay writes in her essay collection, Bad Feminist, and I wholeheartedly agree. Female characters who are fierce, flawed, and most importantly, human, resonate deeply with me.
Additionally, female characters of color carry, in their bodies, the history of migration, colonialism, imperialism, and the complications that accompany being a woman in the twenty-first century. Here are my favorite stories—ones rendered with depth, humor, and honesty—that follow the relationships between women of color over time.
*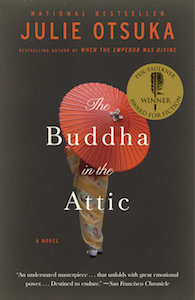 Julie Otsuka, The Buddha in the Attic 
I stumbled across this book when I was 18 or 19 while wandering through the Barnes and Noble on West 17th Street between classes, and it's not an exaggeration to say that this particular novel changed my life. The Buddha in the Attic was the first book I read that was told entirely through the first-person plural point-of-view—the "we"—where the "we" is an expansive chorus of women's voices, specifically, Japanese "picture brides" traveling from Japan to San Francisco in the early 20th century. Otsuka captures the breadth and depth of their experiences in a style that is fresh, deft, and moving. She also doesn't shy away from examining immigration, assimilation, and the marginalization and xenophobia they face leading up to WWII and subsequent Japanese internment. This book expanded the notion of what I thought fiction could do; it blurs poetry and fiction, draws from history, and sounds like a song.
Bhanu Kapil, The Vertical Interrogation of Strangers 
Bhanu Kapil's second poetry collection also weaves together a wide range of women's experiences, specifically Indian women and women of Indian descent living in England and the US. The women are of different ages and backgrounds whom Kapil encounters in public places like airports, cafés, and movie theaters. They consent to be interviewed by Kapil and to submit tape-recorded or written responses to a set of questions she provides. These questions include, Who are you and whom do you love? Who is responsible for the suffering of your mother? What are the consequences of silence? How will you live now? Their unedited responses comprise the entirety of Kapil's poems. The effect is surreal and raw. Kapil states, "The voices of the women I met: pure sound."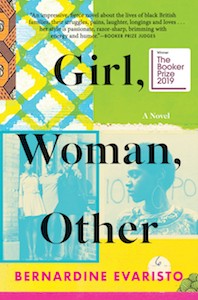 Bernardine Evaristo, Girl, Woman, Other 
Winner of the 2019 Booker Prize, Girl, Woman, Other delves into the lives of Black British women and features an expansive range of characters who feel absolutely alive on the page—Gen Z college students, a playwright, a high school teacher, and a nonbinary social media star, to name a few. Evaristo brilliantly depicts how each character is molded, wittingly and unwittingly, by the cultural values and norms of their generation, as well as by their family histories. Evaristo illustrates how the past—the legacies of slavery, racial discrimination, and exclusion—continue to impact the present. The story is told through a novel-in-verse style.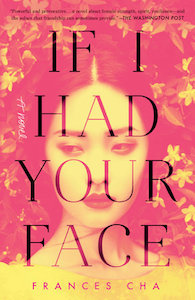 Frances Cha, If I Had Your Face
Cha's debut novel follows four South Korean women living and working in Seoul. How Cha portrays Seoul reminded me of New York, my home city—the characters' intense hustle alongside the city's glamour and wealth, the divide between the rich and the poor, and the costs that come with upward mobility. If I Had Your Face explores not only class but female ambition within a patriarchal society. Cha captures postpartum depression, workplace discrimination, and impossible beauty standards. The protagonists, all of whom live in the same building, have relationships that, at first, feel tenuous. However, these bonds deepen, and Cha shows the support and friendship that blossoms between them. The novel alternates between the various protagonists' points of view, and each perspective is marvelously distinct.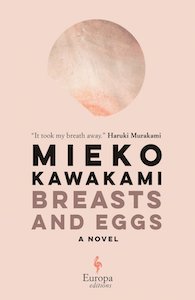 Mieko Kawakami, translated by Sam Bett and David Boyd, Breasts and Eggs 
Set in Tokyo and Osaka, Japan, and traversing several years, Breasts and Eggs centers a family of women. The younger sister, Natsuko, is a translator exploring parenthood and pregnancy options as a single woman. Her elder sister, Makiko, works at a bar and is set on getting breast implants; her middle school-aged daughter, Midoriko, questions, why she was even born. I deeply admire how Kawakami captures the complicated ties of the relationship between parents and children, as well as sisters, and spotlights the oppressive gender and cultural expectations within a patriarchal society—for example, the pressure to marry and become a parent. What spoke to me most was the novel's depiction of a woman fighting to govern her own body and life.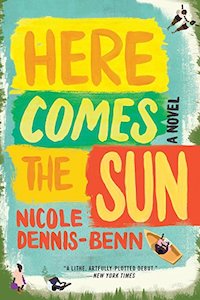 Nicole Dennis-Benn, Here Comes the Sun 
 In Montego Bay, Jamaica, Margot works at a resort and uses her earnings to pay for her younger teenage sister, Thandi's, education. Thandi bears the weight of her mother and sister's dreams for her to become a doctor, work abroad, and, through doing so, better her family's economic circumstances—but that's only the story on the surface. Here Comes the Sun is also a critique of Western fantasies about "third-world countries," tourism, and how these perceptions are tied to the legacies of colonialism and Western imperialism. The book also explores the fantasy of who we want our loved ones to be, versus who they actually are, as well as the secrets we keep from one another—and what happens when these secrets are revealed. Kapil's question, Who is responsible for the suffering of your mother? (See above) is central to this masterful book.
__________________________________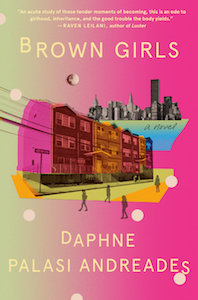 Brown Girls is available from Random House. Copyright © 2022 by Daphne Palasi Andreades.
---