Families Far Worse Than Yours: A Reading List
Sally Koslow Recommends Joseph Han, Charmaine Wilkerson, Miranda Cowley Heller, and More
From the pulpiest beach book to literature's loftiest heights, dysfunctional families are the heart, soul and voice of fiction. Belonging to a perfectly happy clan must be bliss. The traditions! The matching sweaters! The four-part harmony! But write about such contented kin and you're at risk of putting people to sleep. Where's the misbehavin' papa or snooty mother-in-law whose unspeakable deportment makes readers keep turning pages? The drama and discord that move a plot?
The family I wrote about in my new novel, The Real Mrs. Tobias, is mildly dysfunctional, though I'm guessing its characters would be unwilling to admit as much—which I think describes most people, who believe their behavior sets the standard for normal. Readers may look for stories that offer a click of recognition, but a distinctly different and palpable relief also comes from reading about people who are far more out of whack than you are… characters in these five recently-published novels, for example.
*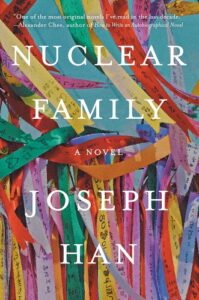 Nuclear Family by Joseph Han explores the impact of generational trauma in a wry political satire about a Korean-American family living in Hawaii, circa 2018. When the Cho's discover that their law-abiding son Jacob, who is teaching in Seoul, has crossed into the demilitarized zone, they fear for his life. What they don't know is that it's the ghost of an ancestor, searching for family left behind in the North, that is driving Jacob's actions. Ultimately, as the family's wish for closure takes its grip, the Cho's must address unresolved mysteries that have haunted the family for decades. One reviewer said it's impossible to read this debut novel and not be inspired to mend the rifts in your own damaged relationships.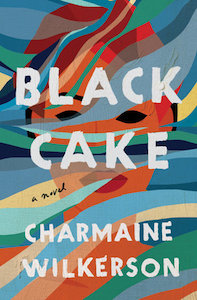 Black Cake by Charmaine Wilkerson takes readers to the Caribbean and London as a mixed-race California brother and sister—alienated from one another—set off on a journey of self-discovery. You think you know your mama; then you find a cake in the freezer and listen to an audio message she leaves for you, and you think again. While reckoning with grief after their mother dies, Byron and Benny struggle to make sense of her complicated history. Like the time-honored recipe for Caribbean Black Cake that binds the narrative, this book is dense with surprises: sexual assault, gambling addiction, flashbacks to the slave trade, eccentrics hidden in the family tree, for starters.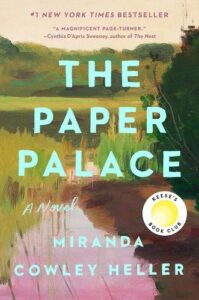 The Paper Palace by Miranda Cowley Heller delves into triangulated love, the emotional havoc rendered by a lifetime of secrets and the bitter legacy of a parents' unhappy marriage, all on a summer's day in Cape Cod, though with far more than lobsters and clams on the menu. The author reveals the setting's natural beauty in exquisite detail. Nonetheless, this is largely a character-driven novel portraying fifty-year-old Elle's tangle of feelings with delicate intensity right up to an ending that will prompt many a heated book club discussion. "We drag our past behind us like a weight, still shackled," Heller writes, "but far enough back that we never have to see, never have to openly acknowledge who we once were."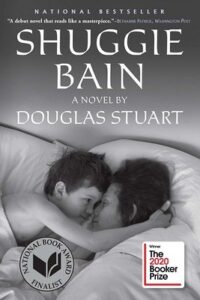 Shuggie Bain by Douglas Stuart tells the tender, gritty story of "wee poofter" Shuggie, the clever, forced-to-be-resourceful young son of Agnes, who has been abandoned by her abusive husband and is drinking herself to death in two of 1980's Glasgow more squalid neighborhoods. The characters in this novel, which reads almost like a memoir, are broke but not broken. Stuart offers a deep understanding of why a child may love a profoundly troubled parent no matter how difficult she makes his life.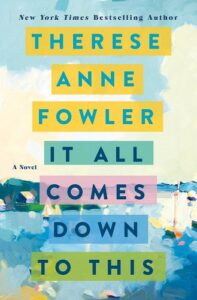 It All Comes Down to This by Therese Anne Fowler takes a sharp look at three likable sisters whose lives are, nonetheless, a mess. When their widowed mother dies of cancer, the trio gathers in Manhattan—where they were raised—to discuss how to fulfill her final request: for her daughters to sell the family vacation home on Mount Desert Island, Maine. Due to conflicting agendas triggered by debt, unrequited love and unfulfilled dreams, the siblings disagree on next-steps, and the presence of a charming, recently-incarcerated Southern gentleman raises the stakes.
__________________________________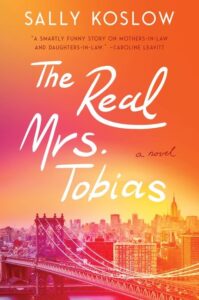 The Real Mrs. Tobias by Sally Koslow is available from Harper Perennial, an imprint of HarperCollins Publishers. 
---