"Fabulous Outfits, Breathlessly Described." A Reading List of Literary "It" Girls
Véronique Hyland Recommends Edith Wharton, Elaine Dundy, and More!
The concept of the "It" girl has always fascinated me, so much so that I devoted an essay in my new book Dress Code: Unlocking Fashion From the New Look to Millennial Pink, to unpacking what, exactly, happens to "It" girls once they're no longer considered "It." To do that, I needed to first look at the social conditions that stoked the phenomenon. The media's need for constant newness and fashion's ever-changing conveyor belt seem to require an endless supply of new faces, from flappers to starlets to modern-day influencers. Even today, mood boards are filled with pictures of bygone women who we remember mainly for their style—and whose fates go unremarked upon.
But when I looked past their signature makeup and unique wardrobes, I found that women like Edie Sedgwick, Clara Bow (the original "It" girl), Louise Brooks, Jean Seberg, and Talitha Getty possessed a great deal of pain swimming beneath the surface, which they channeled into their personal style. For many of them, fashion and beauty became a kind of defense mechanism, whether it was Sedgwick's elaborate eye makeup or Isabella Blow's dramatic hats, whose effect on her mood she compared to antidepressants.
Their style is always described as timeless, but in reality, these women were, like all of us, hostages to time. After their days in the sun ended, they often found themselves abandoned by the men who'd once called them muses. And whether it was addiction, eating disorders, or depression, they had demons which in some cases claimed their lives. Those who died early remain trapped in the amber of youth, remembered as far less complicated than they really were.
Superficial though the term may be, the appeal of the "It" girl is undeniable, and fiction is far from immune to its charms. I selected some of my favorite literary "It" girls below. Not all of them have the tragic cast of their real-life counterparts, but they all share one crucial trait: fabulous outfits, breathlessly described.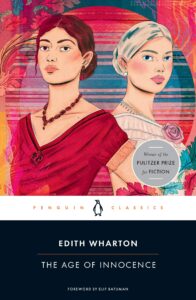 Countess Ellen Olenska from The Age of Innocence by Edith Wharton
"What can you expect of a girl who was allowed to wear black satin at her coming-out ball?" one character says of Ellen Olenska, the countess who consumes Newland Archer's affections. That sartorial description tees the reader up to know exactly who Ellen is: someone who foils the stuffiness of 19th-century high society at every turn with her unconventional behavior, not to mention her fantastic, if far from cruelty-free, accessories—like an eagle-feather fan and assorted fur muffs.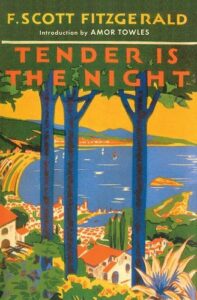 Nicole Diver from Tender Is the Night by F. Scott Fitzgerald
The young actress Rosemary Hoyt might be the traditional ingenue of the story, but the troubled Nicole Diver definitely wins the fashion stakes. She conducts one of the most epic shopping sprees in all of literature, working from a two-page list that includes "two chamois leather jackets of kingfisher blue and burning bush from Hermès." While Nicole's buying binge is meant to be troubling—it foreshadows her growing mania—the actual race to the cash register is, at least, vicariously fun to read about.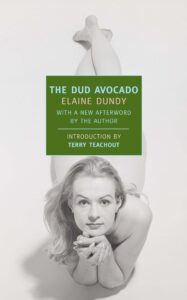 Sally Jay Gorce from The Dud Avocado by Elaine Dundy
 While preparing for an audition, the expat and aspiring actress finds herself with the time-honored dilemma of having nothing to wear, her clothes "splitting themselves resolutely into three categories: Tyrolean Peasant, Bar Girl, and Dreaded Librarian." A madcap heroine who wears evening dresses during the day, Gorce would hardly be mistaken for any of the above as she fashionably pirouettes her way around postwar Paris.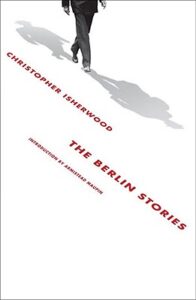 Sally Bowles from The Berlin Stories by Christopher Isherwood
Another charismatic Sally; this one would soon be immortalized by Liza Minnelli in the movie musical adaptation of the story, Cabaret. But before the Broadway and Hollywood connotations, Bowles was that quirky neighbor who sported green nail polish, capes, and a jaunty pageboy cap.  Her hothouse-flower quality reportedly inspired another author to sketch his own timeless literary "It" girl (that would be Truman Capote and Holly Golightly.)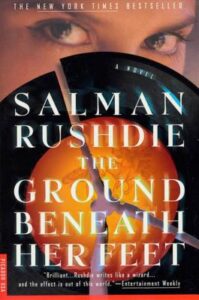 Vina Apsara from The Ground Beneath Her Feet by Salman Rushdie
Rushdie's rock'n'roll retelling of the Orpheus myth features a pop-star heroine for the ages, who evolves from hippie ensembles bought at a Granny Takes a Trip-like store called The Witch Flies High to "late-eighties ultraglamour" with designer labels and looks like "technicolor-beaded catsuits" and Paco Rabanne-esque chain-mail minidresses. Dua Lipa must have been taking notes!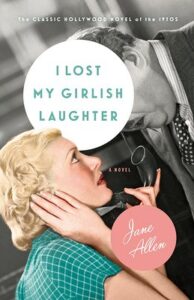 Madge Lawrence from I Lost My Girlish Laughter by Jane Allen
"There is nothing like the glitter of glad rags when a girl has been jilted," says the narrator of this delicious little Old Hollywood novel, a movie studio secretary who pioneers revenge dressing by attending a premiere in a "luscious gown in striped slipper satin," paired with "a modest little finger-tip cape of mink."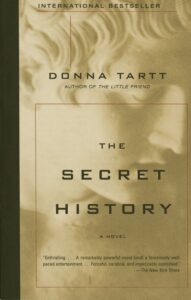 Camilla Macaulay from The Secret History by Donna Tartt
Dark academia, the TikTok fashion trend that draws on traditional looks from the classic British boarding-school canon, owes a significant debt to Donna Tartt, who is a style icon in her own right and whose evocations of characters' fashion never miss. In Tartt's debut novel, Camilla, along with her twin brother Charles, has an ethereal beauty that's set off by classically inspired all-white ensembles.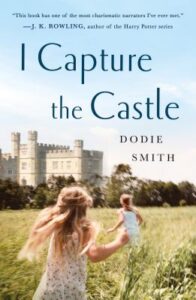 Topaz from I Capture the Castle by Dodie Smith
To say she's one-of-a-kind would be the understatement to end all understatements—one of her outfits involves Wellington boots and nothing else. Narrator Cassandra Mortmain's glamorous stepmother, with her artists' model past and falling-apart, flamboyantly dyed gowns, has one of the most outré approaches to fashion of any fictional character I've ever encountered. And, being confined mostly to the titular castle in the middle of nowhere, she's often the living embodiment of "all dressed up and nowhere to go." In one look, a calico nightgown that sounds very Batsheva, "She looked rather like a victim going to an Auto da Fé, but her destination was merely the bathroom."
________________________________________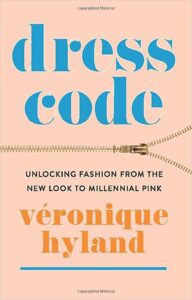 Dress Code by Véronique Hyland is available from Harper Perennial.
---