Literary Hub is pleased to reveal the cover for Freshwater and The Death of Vivek Oji author Akwaeke Emezi's debut poetry collection, Content Warning: Everything, which will be published by Copper Canyon Press this spring.
Here's how Copper Canyon describes the book:
Crafted of both divine and earthly materials, these poems travel from home to homesickness, tracing desire to surrender and abuse to survival, while mapping out a chosen family that includes the son of god, mary auntie, and magdalene with the chestnut eyes. Written from a spiritfirst perspective and celebrating the essence of self that is impossible to drown, kill, or reduce, Content Warning: Everything distills the radiant power and epic grief of a mischievous and wanting young deity, embodied.
And here's the striking cover by artist Chioma Ebinama, an artwork titled "penumbra 03":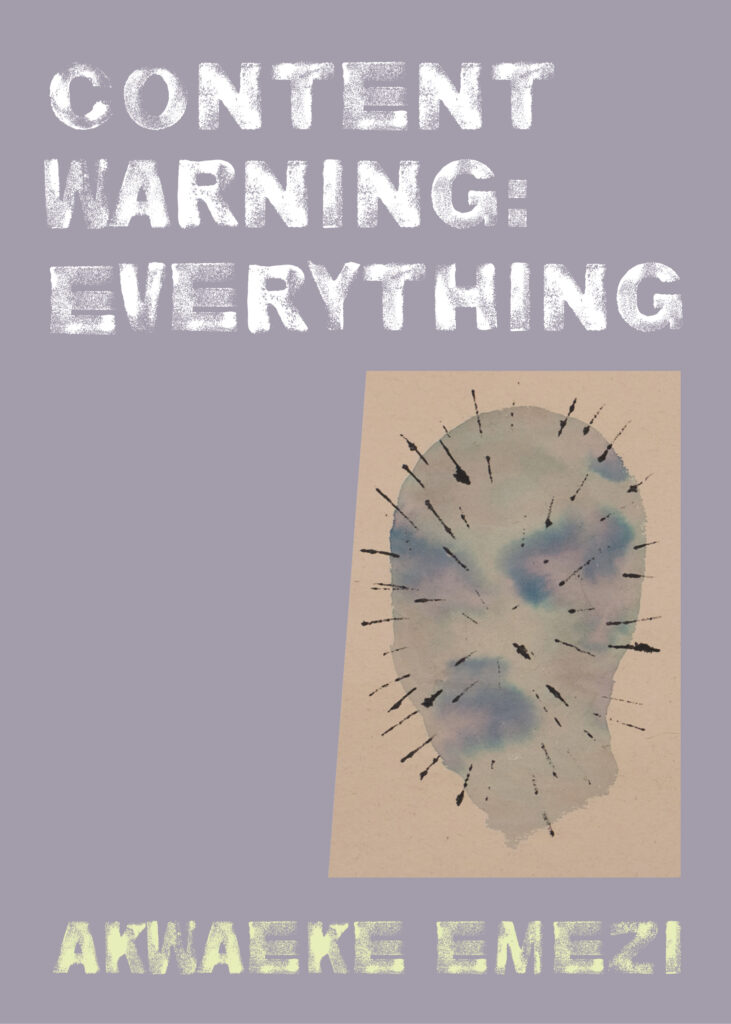 "I've been an admirer and collector of Chioma Ebinama's work for a while now, so it's a complete delight to have her art (penumbra 03, 2018) on the cover of Content Warning: Everything," Emezi told Lit Hub. "Chioma described her penumbras series as "an invitation to engage the soul" and I like to think of our work as being in conversation—two Igbo artists interested in ritual, performance, and indigenous knowledge."
Content Warning: Everything will be published by Copper Canyon Press on April 5, 2022. In the meantime, read a new poem from the collection here.