Everything is Connected: A Reading List of Linked Stories
Shannon Bowring Recommends Sherwood Anderson, Elizabeth Strout, and More
I grew up in a town of about 1,300 people in Aroostook, the northernmost county in Maine. The economy relied on lumber and farming, and the culture revolved around hunting, fishing, and snowmobiling, as well as a fair amount of gossiping about your neighbors over cups of black coffee (or perhaps something stronger). The town was surrounded by thick forests and rolling potato fields, cradled in a valley where the sky was so close and clear you could often see the Northern Lights.
It was a beautiful, far-removed, insular place, and I never quite fit in.
Like so many outsiders and burgeoning writers, I found solace and escape through books. I was especially drawn to series such as The Babysitter's Club and The Boxcar Children, stories with recurring characters, themes, and landscapes I could easily recognize and feel connected with.
As a teenager, I began in earnest to write my own stories, many of which were set in an isolated, Northern Maine town I named Dalton. Characters from one story would show up in others, and plotlines revolved around the same landmarks: the water tower, the Aroostook River, the Store 'N More. Though Dalton adopted the same landscape of my hometown (literally: I created my author's map by tracing over my town's real one and renaming the streets), my characters took on their own identities, vaguely reminiscent of but independent from the family, friends, neighbors, and teachers I knew.
In college, I fell in love with short stories, a love that continues to this day. I adore the possibility encapsulated in such a distilled work. Short fiction is a grueling craft, demanding ruthless revision and an eye for detail that matters, characters who come alive in just a few pages, and big ideas that can be comprehended in a small amount of time. I wanted to be one of the writers who could pull off such a feat. And so, throughout my twenties, I focused almost solely on working within the short form.
When I began to write my MFA thesis the year I turned thirty, however, I felt it was time to collect all my Dalton stories into either a novel or a book-length linked collection. Whatever the final format, I wanted the book's structure to reflect the many intersections of people living in a small town. Anyone who has lived in such a community knows your story is never just yours—everything you do and say is wrapped up in the lives of the ladies in the post office, the old guy at the tagging station, the weasel-faced kid who volunteers at the Rec Center. There are consequences to your words and actions that ripple out to the people around you, through-lines between your experiences and those of your neighbors. It was essential to me that I capture that reality in my rendering of Dalton.
For inspiration and guidance, I looked to books that could either be read as novels or as story collections, and to authors who seamlessly blended the structure and character development of the longer form with the tension and close attention to language found in short fiction. These books became my new author's map for my linked-story thesis, later polished and revised into my debut novel, The Road to Dalton.
*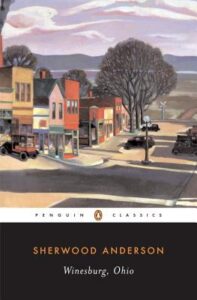 Sherwood Anderson, Winesburg, Ohio
The first book that melded my love of longer narratives with that of short stories was Sherwood Anderson's Winesburg, Ohio. I love that each story can be read on its own or that the pieces can be read together as a novel. I also connect with the town of Winesburg, recognizing its characters as the people from my own hometown—the grotesques, the outsiders, the dreamers. I always find myself there, too.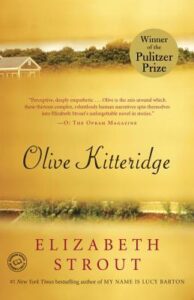 Elizabeth Strout, Olive Kitteridge
When I read Olive Kitteridge for the first time in my late twenties, I was instantly enamored, not just with the titular character, but with Strout's ability to create a fictional town where all her characters' stories were woven together. Just as Anderson does in Winesburg, Ohio, Strout assembles a book that can be read either as a collection of stories or as a novel. No matter how they choose to read it, the reader is left with what matters: a snapshot not only of a community, but of the deeply human, complex characters who inhabit it.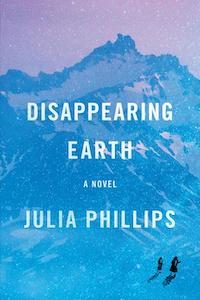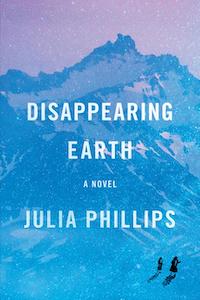 Julia Phillips, Disappearing Earth
Phillips sets her narrative around a specific place, the rugged Kamchatka Peninsula. Whereas Strout's and Anderson's books are not necessarily chronological or based on a specific plot point, Phillips arranges her book around a central incident. In a clear, compartmentalized structure I admire and appreciate, the twelve stories in the book are each told from a different character's perspective in a different month of the same year.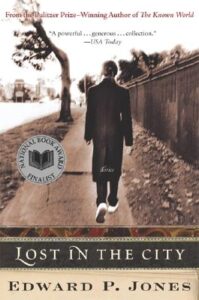 Edward P. Jones, Lost in the City
This linked collection is an immersive study in place—primarily, Black neighborhoods in Washington, D.C. While a few characters appear in multiple stories throughout Lost in the City, each narrative is entirely its own; no singular voice stands above the rest. This assortment of voices and characters allows the reader to feel grounded in Jones' city, where so many different stories and people bump up against others' narratives for the briefest moments, in the most poignant or peripheral ways.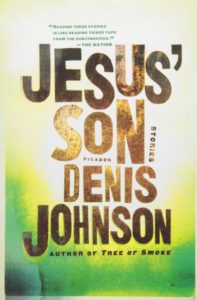 Denis Johnson, Jesus' Son
Though each story in this collection stands on its own, they are all linked by a nonlinear plot progression. The separate narratives are also unified by language, recurring characters, and theme. These disparate connections create a collection of stories that fit together in a strange, lovely jumble. In many ways, it is up to the reader to discern the order of events and to decide for themselves what is real and what is not real—or to simply fall into the dreamlike wormhole and treasure the gritty beauty of Johnson's language.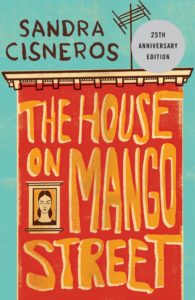 Sandra Cisneros, The House on Mango Street
Cisneros weaves together a strand of episodic vignettes into a unified narrative that follows Esperanza Cordero's growth from child to young woman in her Chicago neighborhood. While I love this book for its focus on place, I am also in awe of how Cisneros can tell such a big, coming-of-age story through such compact language, which reminds me of flash or micro fiction (its own grueling, beautiful craft).
 __________________________________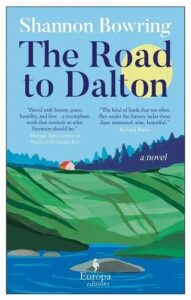 The Road to Dalton by Shannon Bowring is available from Europa Editions.
---