Eleven Over Sixty: A Reading List of Later in Life Debuts
Kathleen Stone Recommends Books by Bettye Kearse, Octavio Solis, and More
Kathleen Stone is a writer whose debut, They Called Us Girls: Stories of Female Ambition from Suffrage to Mad Men, is out now from Cynren Press. With a career in law behind her and over 60 herself, she was thrilled to discover 11 other writers who debuted between 60 and 93 years of age.
*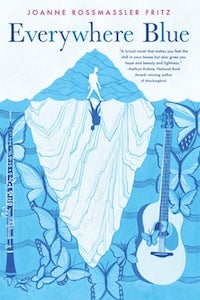 Joanne R. Fritz, Everywhere Blue
Joanne Rossmassler Fritz wanted to be a writer from elementary school on. She wrote throughout her career—while working at a publishing company, a school library, and an indie bookstore—but this is her first published novel. The main character is a 12-year-old girl whose older brother disappears from his college campus. The girl must deal with the wrenching loss, as well as the contemporary topics of the climate crisis, intergenerational discourse, and mental illness. To write the book, Joanne tapped into her own childhood memories and her acquired wisdom.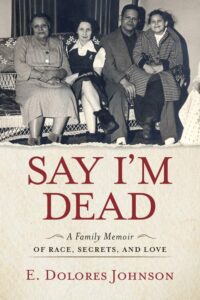 E. Dolores Johnson, Say I'm Dead: A Family Memoir of Race, Secrets and Love
In this memoir, E. Dolores Johnson goes on a quest to discover her mother's family of origin. Her Black father and her white mother married when interracial marriage was illegal in certain places. They fled the state where her mother's family lived, and raised Dolores and her siblings as Black while avoiding the topic of their white family members. After a successful career in business and raising her own daughter, Dolores went in search of her family, despite her mother's trepidation about what she might find. When Dolores finally reunited with her family, she learned that, for many years, they had believed her mother was dead.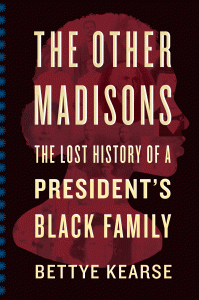 Bettye Kearse, The Other Madisons: The Lost History of a President's Lost Family
Bettye Kearse practiced medicine in Boston for 30 years. At the same time, she also had another calling: to be her family's storyteller, or griotte. That led her to assiduous research so she could tell the story of her family, who were descended from James Madison and an enslaved woman. Her uniquely personal story illuminates a chapter of American history.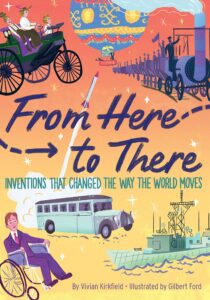 Vivian Kirkfield, From Here to There: Inventions that Changed the Way the World Moves
Vivian Kirkfield is a writer for children and, as she describes herself, a reader forever. With a master's degree in early childhood education, she taught kindergarten for many years and now is the author of several picture books for children. She lives in Amherst, New Hampshire, where the old stone library is her favorite hangout. She also loves to try new and unusual ways of transportation and has so far been skydiving, parasailing, and banana-boat riding.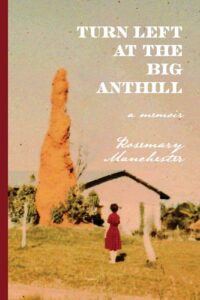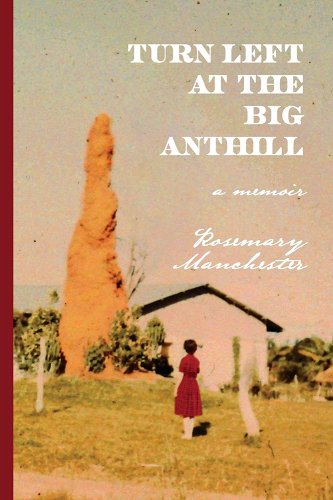 Rosemary Manchester, Turn Left at the Big Anthill
Rosemary Manchester created her first book, Kusoma Furaha, in Swahili for a literacy campaign in what was then the Belgian Congo where she and her husband, parents of four small children, served as missionaries from 1958 until 1963. Now, she has written a memoir about those years in which she grapples with race, colonialism, patriarchy, and family life. For many years, she was a co-host of A Novel Idea, a show on public radio station KRCB in northern California. At the age of 75, Rosemary received a Master's degree from Bennington College.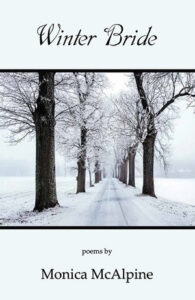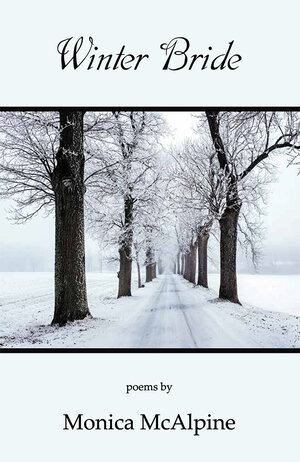 Monica McAlpine, Winter Bride
Monica McAlpine was the first in her family to go to college. She had a 36-year career at the University of Massachusetts Boston, where she specialized in medieval literature, published academic work on Chaucer, and taught many first-generation students like herself. In 2021, she debuted with this collection of poetry.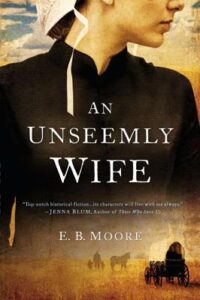 E.B. Moore, An Unseemly Wife
E.B. Moore grew up in a Pennsylvania fieldstone house with a red barn that stabled animals two-by-two, along with a herd of Cheviot sheep. After a career as a metal sculptor, she returned to writing poetry. Her chapbook of poems, New Eden, A Legacy (Finishing Line Press, 2009), was the foundation for her novel, An Unseemly Wife. Both books are based on family stories from her Amish roots in Lancaster.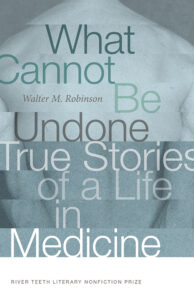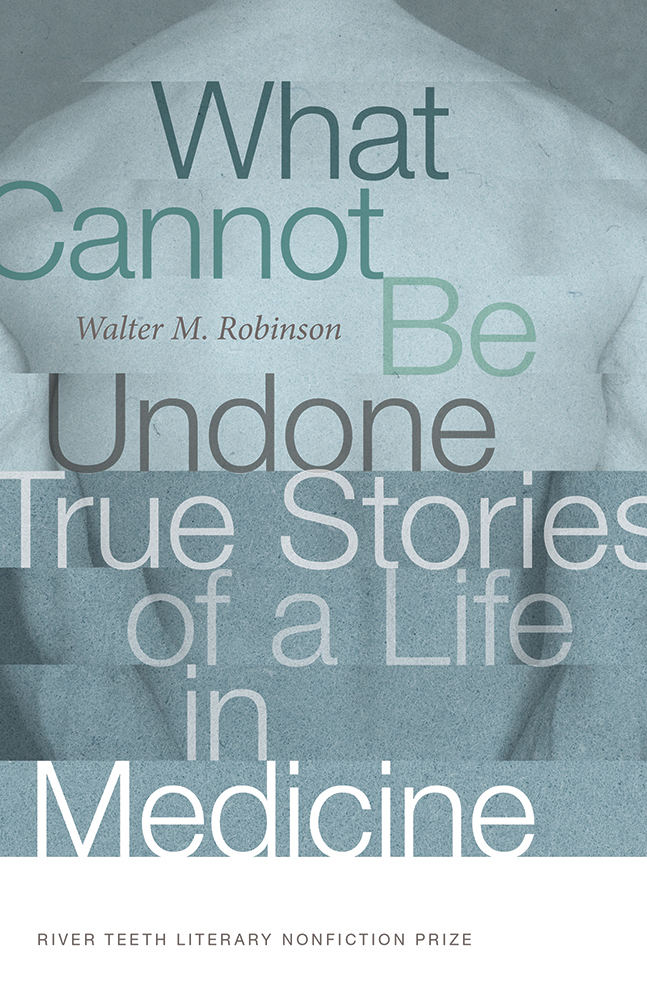 Walter M. Robinson, What Cannot Be Undone: True Stories of a Life in Medicine
Walter M. Robinson was a physician for many years. In this, his debut essay collection, he recounts his life as a practitioner in the world of high-tech medicine, where difficult decisions have no good answers. He has been a fellow at MacDowell and Yaddo and a winner of the River Teeth Book Prize for 2020. Walter is also a founding editor of EastOver Press and Cutleaf, an online literary journal.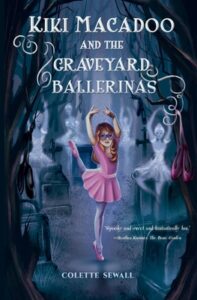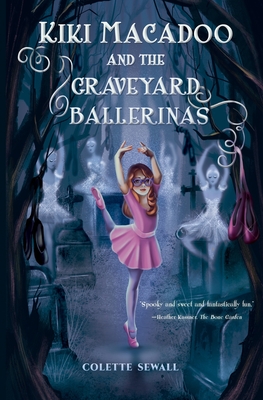 Colette Sewall, Kiki MacAdoo and the Graveyard Ballerinas
Colette Sewall spent most of her life as a dancer and studio director, though she also worked as a medical assistant, flight attendant, actor, and artist. In this, her first published book, she draws on her background in dance to capture the fantasies of middle grade readers.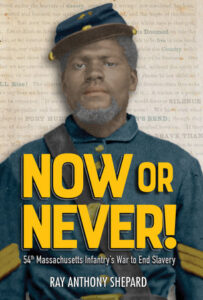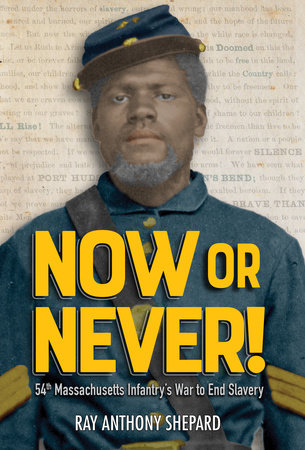 Ray Anthony Shepard, Now or Never: 54th Massachusetts Infantry's War to End Slavery
After many years teaching history and publishing schoolbooks, Ray Shepard found his calling as a biographer of Black lives written for a young reader audience. His first biography, Now or Never, is about two Civil War soldiers who enlisted in a Black infantry regiment and discovered the injustices of the Union Army. His second biography, Runaway, follows Ona Judge, a young woman enslaved by Martha Washington who liberated herself even while under threat from the Fugitive Slave Act and George Washington's efforts to find and recapture her.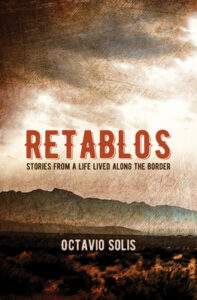 Octavio Solis, Retablos: Stories from a Life Lived Along the Border 
Octavio Solis was an acclaimed playwright before he published his first book at age 60. It's a memoir told in essays, essentially a coming-of-age story. He grew up in El Paso, Texas, near the border with Mexico, from which his parents had emigrated. He recounts the experience of living with multiple identities along ethnic, linguistic and class lines. The short essays—vignettes, really—are sometimes embellished and nearly always poetic. They portray suspicion, racism, and, sometimes with his parents when he was a teen, predictable tensions that marked his youth on the border.
_______________________________________________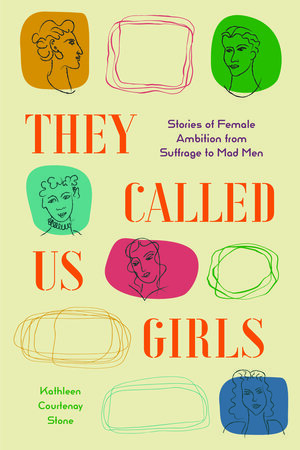 Kathleen Courtenay Stone's They Called Us Girls: Stories of Female Ambition from Suffrage to Mad Men is available now via Cynren Press.
---