"Each War Zone Spawns Its Own Bibliography." On Reading as a Humanitarian Worker
Gareth Owen Recommends Ben Okri, Barbara Kingsolver, and More
Humanitarian work can be a lonely profession, and in the years before the internet, reading was every aid worker's pastime. Bulky and heavy, one could not carry too many books, so texts were cherished and dog-eared copies endlessly recycled. Each war zone spawns its own bibliography, uniquely familiar to those who were there, just as each aid worker's own library holds deep personal meaning and memory, the words on the page intertwined with the faces and emotions of unusual circumstances.
In When the Music's Over, I recount my experience of the humanitarian intervention in Somalia in the early 1990s during the infamous US-led Operation Restore Hope, which ended disastrously. The book, more than a coming-of-age story, is about human connection and issues a call to consider the enduring importance of international solidarity in a world in which the pursuit of universal humanity and peace often appears to have been abandoned. Having read my way through a dozen war zones over the past 30 years, here are some of my most meaningful books.
*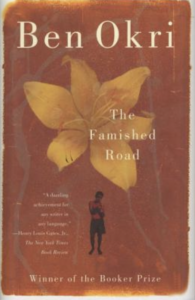 Ben Okri, The Famished Road
(Anchor Books)
A copy of this book was being shared around while I was working in the besieged and starving city of Malange in central Angola in 1994. It is the story of Azaro, a spirit-child from Africa who wanders the world of the living. The book's central theme of love for home and family captures the melancholy that frequently accompanies aid workers in their pursuit of hope for humanity. Though not an easy read, it is poetic and spiritual and carries you away with its mystery. As such, it offered soothing respite from desperate and terrifying surroundings.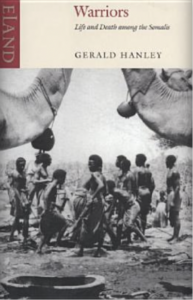 Gerald Hanley, Warriors: Life and Death Among the Somalis
(Eland Publishing)
This classic was a must read for every aid worker in Somalia in 1993. Working as a colonial administrator during the Second World War, Hanley evokes the beauty, danger, and isolation of the Somali desert with unique skill and expresses great hope for the future of a free and independent Africa.  A friend of Ernest Hemingway, they would meet on the same terrace café at the New Stanley Hotel in Nairobi in 1953 where Somalia bound aid workers would also muster forty years later. I reference Hanley's descriptions of Somalia several times in my own novel, such is the enduring beauty of his words.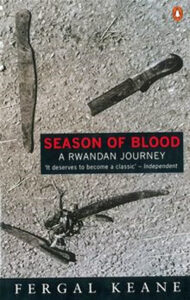 Fergal Keane, Season of Blood: A Rwandan Journey
(Penguin Books)
As good a book about the unfathomable barbarity of human nature as you'll find anywhere. Keane's moving eyewitness account of the Rwandan Genocide had great personal meaning for me; after being evacuated from Malange in the summer of 1994, I was fortuitously prevented from going to Rwanda. Though this diagnosis did not exist back then, I was already suffering from post-traumatic stress disorder and would not have been able to cope with a third brutal conflict in the space of two years. Keane has recently opened up about his own experiences of PTSD and the fatiguing sense of never being certain that you are secure, so I feel a bond.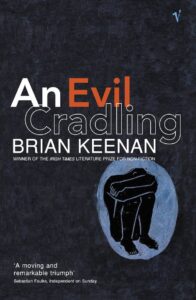 Brian Keenan, An Evil Cradling
(Vintage)
Brian Keenan suffered one of the experiences that aid workers in war zones fear most: kidnapping. Originally from Belfast, Keenan was taken by Islamic extremists in Beirut in 1986 and held, often blindfolded and in chains, for four years along with journalist John McCarthy. I read this book in 1994 in the difficult months after my return from Africa. I was broken and disillusioned, but this book's gritty defiance and dark Irish humor served to greatly restore my hope in the human spirt.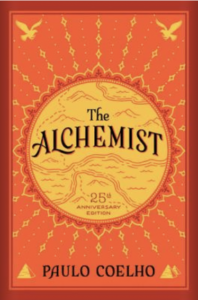 Paulo Coelho, The Alchemist
(HarperOne)
There can't be many aid workers who haven't read this simple little book about Santiago, the boy who dreamed of travel and to "know the Soul of the World." He falls for Fatima, a woman from the desert, who wants her husband to "wander free as the wind that shapes the desert dunes." Finally, he meets the alchemist, who shows him that "When you possess great treasures within you, and try to tell others of them, seldom are you believed." I read this work of pure genius while in northern Uganda in 1997.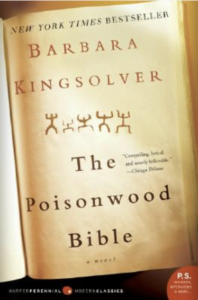 Barbara Kingsolver, The Poisonwood Bible
(Harper Perennial)
I was reading this in Rajasthan at the time that the September 11 attack happened. A new era of conflict began, and for Western aid workers, it was a turning point after which our nationalities undeniably made us targets in many conflict settings. I can't imagine many aid worker bookshelves in Africa aren't stocked with this account of American missionaries in the Belgian Congo. A big, at times difficult, but necessary read.
__________________________________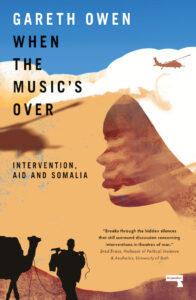 When the Music's Over: Intervention, Aid and Somalia by Gareth Owen is available via Repeater Books.
---