Drag Explosion: A Queer Nonfiction Reading List
Nicole Pasulka Recommends Narratives of Community, History, and Identity
I am a devoted fiction reader and enjoy a sizzling memoir or an enlightening cultural history as much as anyone. However, I have a special love for literary journalism—narratives of real people and events, told with reportorial distance and novelistic structure. Books like Random Family, Friday Night Lights, or pretty much anything by Michael Wolfe—elegant, empathetic stories about people I might never get to meet but could absolutely relate to and picture in the world.
The best nonfiction makes a common story novel and an unusual one familiar. When I started reporting and writing my book, How You Get Famous: Ten Years of Drag Madness in Brooklyn, it seemed to me that queer communities were the perfect subject for nonfiction deep dives. There are countless incredible queer memoirists, historians, and cultural theorists. But reported creative nonfiction about queerness and LGBTQ culture was confined mostly to magazines and websites. Few of these stories end up in books.
Queer people, especially those who aren't white or wealthy, deserve to have their stories told with the same rigor and care that nonfiction writers have shown to cowboys, athletes, financiers, and conventional American families. So, as I worked on a book about the 21st-century drag boom in Brooklyn, New York, I cobbled together a queer reading list across nonfiction genres to help me write a book that would be a portrait of an artistic movement, the history of a place, the story of identity, and a narrative about community. Here are some of the books that inspired me:
*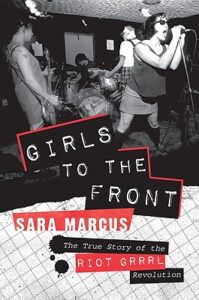 Sara Marcus, Girls to the Front: The True Story of the Riot Grrl Revolution 
In this astoundingly well written and reported chronicle of the 1990s Riot Grrrl music scene, Sara Marcus details her own personal connection to riot grrls and their music in the author's note and then moves aside to tell a sweeping third-person narrative about the bands, writers, and artists responsible for one of the most complex and exciting youth movements of the past thirty years. Marcus gives the backstory of some of the movement's biggest stars, but also carefully details the social dynamics and political forces that marginalize young women and their most interesting subcultures.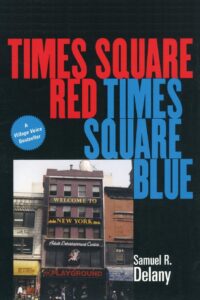 Samuel R. Delany, Times Square Red, Times Square Blue
Samuel R. Delany is rightly praised for his groundbreaking queer science fiction epic, Dhalgren, but equally important is this beautiful paean to the red light district that thrived during the 1970s and 80s in New York City. Part matter-of-fact sex memoir, part cultural criticism, Delany takes us inside the porn theaters and gay bars of Times Square to explain how a vibrant and diverse community can form in overlooked and oft-maligned spaces. He then zooms out to detail how these spaces were undermined and eventually destroyed by the long hand of policy, policing, urban development, and social stigma.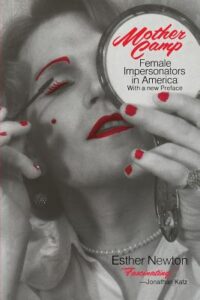 Esther Newton, Mother Camp: Female Impersonators in America
Arguably the first out lesbian academic doing research on queer communities, sociologist Esther Newton was probably also one of the first published writers to describe drag shows in depth. The result of her 1960s research on midwestern drag bars is academic—there are charts!–but so enlightening and her exploration of camp is much gayer and more concrete than Susan Sontag's more widely circulated essay. As a fly on the wall at numerous theaters and clubs and a thoughtful interviewer, Newton deftly summarizes questions of status, sexuality, gender, and performance in the pre-Stonewall drag scene.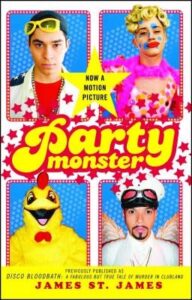 James St. James, Disco Bloodbath: A Fabulous but True Tale of Murder in Clubland
If Esther Newton is irreproachably academic, James St. James emphatically camp. His book Disco Bloodbath, which was later released under the title Party Monster to match the film adaptation of the same name, is a drug-addled jaunt through a seedy subculture that thrived during the early 90s and died after Michael Alig murdered his drug dealer and friend Angel Melendez. James was there for all of it and describes drugs with a savvy and artistry that could only come from experience. He manages to distance himself from the worst of Alig's misdeeds in order to tell a story with no heroes or moral center because, sometimes, that's just how life is.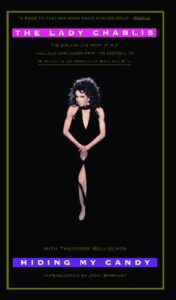 The Lady Chablis, Hiding My Candy
Ooooh, child! The doll depicted in the best two chapters in John Berndt's 1997 nonfiction noir Midnight in the Garden of Good and Evil and the best five minutes of the film adaptation (in which she thankfully played none other than herself), The Lady Chablis is also responsible for one of the liveliest, more charming memoirs I've ever read. It's the story what happens when a gay legend gets fifteen minutes in the straight world's spotlight and steals the show. From her early years as an irrepressible bad girl to her career as one of the greatest showgirls of the American South, Chablis "pours the tea" and rewards her reader with truisms, wit and a damn good story.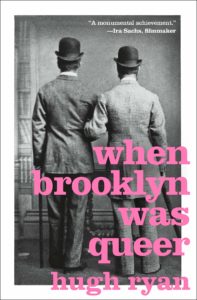 Hugh Ryan, When Brooklyn Was Queer
A sprawling untold history of one of the most important places on earth (yes, I'm biased), this book somehow manages to be dishy and edifying. Stories about Paul and Jane Bowles annoying their roommates by role playing as a man-sized parrot and his frustrated keeper a keeper or Carson McCullers and Gypsy Rose Lee cuddling in bed, remind me that the past was just as sordid, confusing, sexy, and fun as the present. Ryan tells sexy, shady stories about long-dead queers in order to teach us what is lost when queer lives are forgotten or erased.
---