Desert Stories, Clean Energy Transition, and Other Climate Readings for November
N. Scott Momaday, Robert Macfarlane, and More Recommendations From Amy Brady
Media coverage of both presidential candidates' climate plans (or, lack of a plan, in Trump's case) has focused mostly on how those plans will affect jobs and the economy. Journalists ask: Will Biden's plan to eliminate fossil-fuel subsidies crater the energy-sector job market? Will Trump's do-nothing approach save jobs in an industry that's dwindling anyway? Such questions overlook the enormous toll that climate change has had on lives beyond the economy. It's impacting people's traditions, cultures, and general well-being. Lives—not just jobs—are lost every year because of climate-fueled wildfires, hurricanes, heat, air-pollution, and flooding. And scientists agree that more loss is coming.
We need a larger, more compassionate narrative. So this month, I list five books about climate change that help shift the narrative in that direction. Some of these books attempt to reimagine humanity's relationship with the world—or in the case of Earth Keeper, remind readers that healthier relationships already exist among Indigenous communities. Others focus on solutions for mitigating the worst of climate change, celebrate the landscapes hit hardest by it, or revere the activists who protest the destruction of our planet. Taken together, these books reframe climate change as a humanitarian crisis, not merely an economic one.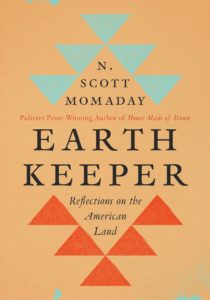 Scott Momaday, Earth Keeper: Reflections on the American Land
(Harper)
Scott Momaday, a Kiowa writer, has dedicated much of his work to preserving Indigenous stories and culture. Earth Keeper is a profound continuation of that work. Dedicated to "the remembered earth," the book is an ode to oral storytelling, a collection of brief, first-person tales about the author's life on reservations in the American Southwest and the generations of ancestors—and colonizers—who protect and reap the land, respectively. Reoccurring characters, such as Dragonfly, appear throughout, to both illustrate and guide Momaday's musings on the landscape. Together, the stories project a sense of awe and honor for the planet, as well as a warning—we must all be keepers of the earth before it's too late.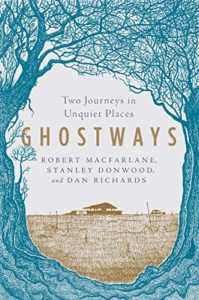 Robert Macfarlane, Stanley Donwood, and Dan Richards, Ghostways: Two Journeys in Unquiet Places
(W. W. Norton & Company)
Written by one of our greatest living nature writers, Robert Macfarlane (Underland), travel writer Dan Richards (Outpost), and artist Stanley Donwood (who created artwork for Radiohead's records), the transcendent Ghostways is made up of two novellas about two of England's eeriest places. In Ness, the writers take us to famed Orford Ness, a sandspit on the Suffolk coast, where secret military tests were conducted during both World Wars. Structured like a prose poem, Ness brims with images of plants and animals reclaiming crumbling military structures that drive home just how at odds humanity's actions have been with forces of nature. Then, in Holloway, the writers take us to a well-known "hollowed way," a path worn into rock by centuries of "foot-fall, hoof-hit, wheel-roll & rain-run." Legend has it that voices of the long-dead can still be heard by those who walk the path today. Holloway entwines themes of loss and memory to express how time can never erase completely the marks that humans leave on the world.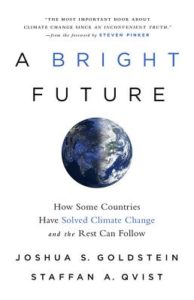 Joshua S. Goldstein, Staffan A. Qvist, A Bright Future: How Some Countries Have Solved Climate Change and the Rest Can Follow
(PublicAffairs)
Out this month in paperback, A Bright Future looks at how countries other than the United States have transitioned to clean energy without sacrificing their economies or personal amenities. Real-life examples are drawn from Korea, France, Sweden, and elsewhere to demonstrate that wide-spread change is possible but takes courage on behalf of national leaders and policy-makers. The writing flows easily, only rarely bogged down by technical detail. But the authors have done their homework. The book is heavily footnoted with research and bibliographical references, which offer further sources for readers who want to learn more about international responses to climate change.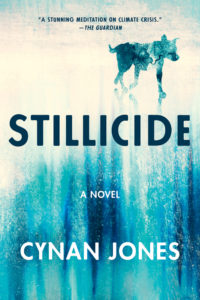 Cynan Jones, Stillicide
(Catapult)
With Stillicide, Welsh author Cynan Jones (Cove, The Dig) delivers a riveting and elegantly layered novel about the climate crisis and activists fighting for justice. It's set in a near future where water is commodified and delivered to cities by a train that's increasingly at risk of terrorist attack. Life in the city grows more chaotic when word spreads that a new development project will displace more people than originally promised. Several stories of impacted people intertwine, including those of a lovelorn nurse, a dying woman and her radicalized husband, and a bee-keeping professor. The prose is sparse but vivid, lending the novel an epic feel—fitting for a story about humanity's biggest threat.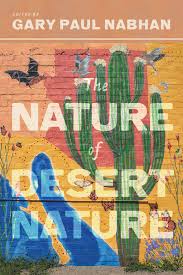 Ed. by Gary Paul Nabhan, The Nature of Desert Nature: Meditations on the Nature of Deserts
(University of Arizona Press)
Edited by Gary Paul Nabhan, an internationally acclaimed environmental writer and agricultural ecologist, The Nature of Desert Nature comprises reflections on arid spaces by some of the world's finest writers, including Homero Aridjis, Alison Hawthorne Deming, and Francisco Cantú. The collection upends notions of what a desert can be by observing both the landscape's beauty and ugliness, its biology as well as its cultural resonance. Most importantly, the book conveys the importance of maintaining a sense of wonder when thinking about the natural world.
---