Delving Into New Dreams: Finding Morocco in Books and Films
Helen Ranger Recommends Some Ways to Travel Without Leaving Home
Entranced by three holidays in Morocco centered around the Fez Festival of World Sacred Music, I moved to Fez in 2004 and stayed for 16 years. In the beginning, I taught English to Moroccan teenagers, and over the years, traveled around the country, wrote daily for a blog, researched guidebooks, attended music festivals, and met a host of fascinating people involved in the arts, tourism, food, religion, anthropology and more.
So often we have a preconceived idea of a country or, if we can get there, we meet only the waiter, the hotel receptionist, or the guide and we rarely get to meet the businesswoman, the university professor, the museum director of a world-class collection or the sound engineer at that festival. So often we miss the broader picture of what young people and a more diverse section of the population are thinking and what their dreams are.
A book like Armchair Explorer can open our eyes to the fascinating underpinnings of a country, allowing us to see beyond the obvious and to delve into the realities of life there. We can read Fatima Mernissi's account of her childhood in the 1940s and fast forward to Laila Lalami's contemporary tale of a boy brought up in Casablanca, or watch Nabil Ayouch's Razzia for a take on social upheaval. And all this to the background music of gentle desert blues, heartfelt Arab religious songs, lyrical Andalusian melodies, and rap that is so beloved of the youth. It's the next best thing to experiencing Moroccan society in person.
*
READING LIST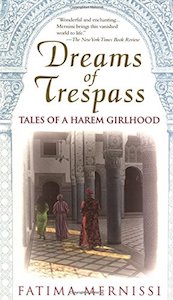 Fatima Mernissi, Dreams of Trespass: Tales of a Harem Girlhood
Renowned anthropologist and feminist Fatima Mernissi was born in Fez in 1940, where she grew up in the harem of a riad house in the medina. This memoir explores her childhood experiences.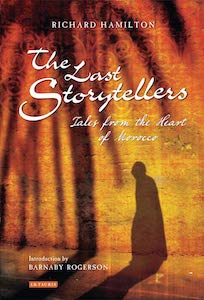 Richard Hamilton, The Last Storytellers: Tales from the Heart of Morocco
Former BBC correspondent Richard Hamilton has recorded the tales told by the few remaining elderly storytellers on Djemaa el-Fna in Marrakesh before they are lost to history.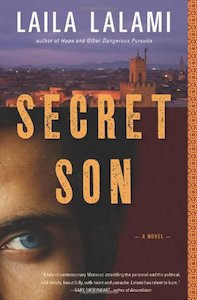 Laila Lalami, Secret Son
A young man brought up in the slums of Casablanca discovers his wealthy father and starts a new life of luxury. But he is soon back on the streets, vulnerable to radicalization.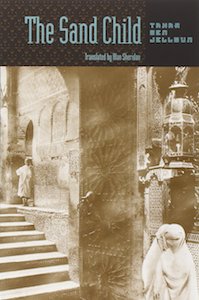 Tahar Ben Jelloun, The Sand Child (L'Enfant de Sable)
A storyteller in Djemaa el-Fna in Marrakech spins the tale of a father who brings up his eighth daughter as a boy. A lyrical novel of power, colonialism, and gender.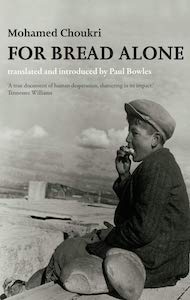 Mohamed Choukri (trans. by Paul Bowles), For Bread Alone
Documenting the harrowing tale of Choukri's family's flight from the Rif Mountains to Tangier at a time of famine, For Bread Alone was once censored in Morocco.
*
WATCH LIST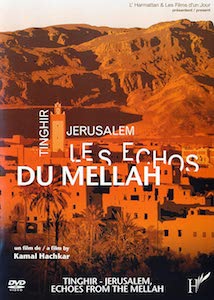 Tinghir-Jerusalem: Echoes from the Mellah (2013 documentary; directed by Kamal Hachkar)
A history of the Berber Jews of Tinghir who, with many other Moroccan Jews, emigrated to Israel due to successful Zionist campaigns in the 1950s.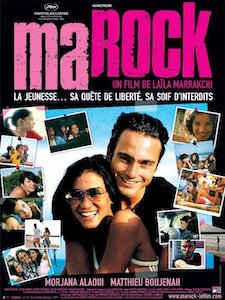 Marock (2005 drama; directed by Laïla Marrakchi)
School's out in late-1990s Casablanca, and there's music, fast cars, and alcohol. Rita, 17, falls in love with a Jewish boy, falling foul of her place in Muslim culture.
Lalla Aïcha (2019 drama; directed by Mohamed El Badaoui)
The lives of fishermen are at risk when there's a shortage of fish. Lalla Aïcha is the strong mother who keeps the family together.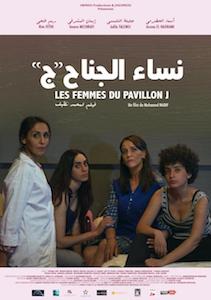 The Women in Block J (2019 drama; directed by Mohamed Nadif)
Three women in a Casablanca psychiatric ward strike up a friendship and slip out at night, finding freedom and hope for the future.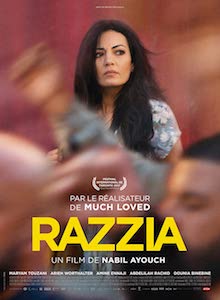 Razzia (2017 drama; directed by Nabil Ayouch)
Set against a background of social upheaval in Casablanca, the stories of five men and women converge towards a common ideal of freedom.
__________________________________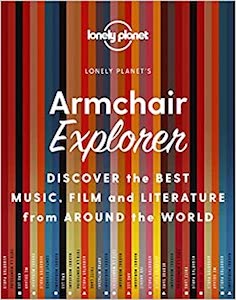 Armchair Explorer is available from Lonely Planet. Copyright © 2021 by Lonely Planet.
---