Deforming Medium: A Reading List of Experimental Points of View
Jonathan Dee Recommends Gustave Flaubert, Imbolo Mbue, William Maxwell, and More
I had a great idea for a novel that didn't pan out. It happens. In fact, it usually happens. The idea wasn't about a character, or a plot, or a theme, but a point of view: I imagined an "I"—a bad man, who had done some criminal things—that appeared in the novel's first chapter and then withdrew, not only from the story but from its narration, which would morph into the kind of straight-up third-person POV we're used to, challenging the reader to remember that this "objective" account was coming from a source that was not objective at all, but twisted and guilty.
I thought this structure might be fun to try to pull off and might also have some things to say, on the subterranean level of form, about the history of Western literature. I should add that this idea was stolen in equal measure from Madame Bovary and the 1987 horror film The Stepfather, starring Terry O'Quinn and Shelley Hack, which you should watch.
In the end, I just couldn't get as interested in the events this guy was narrating as I was in the guy himself, which is why the novel I ultimately wrote (Sugar Street, published today), rather than transitioning out of that first-person narration, sticks with it to the bitter end. But I've always had a special, busman's admiration for fiction that not only escapes the usual first-person/third person binary but does so for a reason specific to the story itself. Below are brief tributes to a few of the writers who devised (and completed) their own point-of-view experiments, in pursuit of what J.M. Coetzee called the mark of greatness in writing: "deforming [their] medium in order to say what has never been said before."
*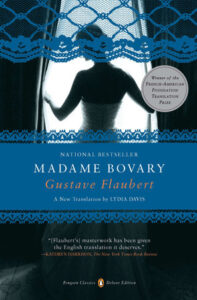 Gustave Flaubert, Madame Bovary
(Penguin)
One of the craziest technical gambits in the history of the novel: it opens in the first person—in the voice of an anonymous childhood schoolmate of Charles Bovary—and then that perspective, that implied character, just… evaporates. Not only do the first-person pronouns disappear from the page, but the narration itself moves gradually into the realm of things this first-person narrator would have no earthly way of knowing. It's like the first stage of a rocket, the part that just falls into the ocean after liftoff. It's important to point out that this aspect of the greatest work of psychological realism of all time makes absolutely no literal sense. When the pronoun "we" does eventually return to the novel, it's not the same "we" at all—it's all of humanity. It's like watching the powers of empathy and observation turn a schoolboy into a god.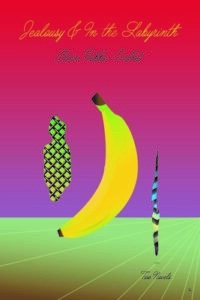 Alain Robbe-Grillet, Jealousy
(Grove Press)
From a strictly technical point of view, it's pretty high-concept: a first-person novel in which the word "I" never appears. The story of a Frenchman living in an unnamed tropical country, managing a banana plantation, who becomes obsessed with the suspicion—very likely a correct one—that his wife is sleeping with a friend of theirs. He does what one sometimes does in this situation—he scrutinizes the "evidence" of every conversation, every gesture, over and over again, looking for indisputable proof.
He becomes a machine of recursive seeing, and, as such, has no other existence on the page. We only figure out he is there at all through such observational details as the fact that the dinner table where his wife and friend flirtingly converse is set for three. To be able to pull this off is impressive, but what lifts Jealousy into the realm of the sublime is how that absence on the page comes to stand in for, to reflect perfectly, the emotional agony of the narrator himself. There is one scene in the novel where he is left alone (the other two go off on some overnight "business" trip where they are surely getting it on), and the way that scene walks up to the edge of madness is almost unbearable.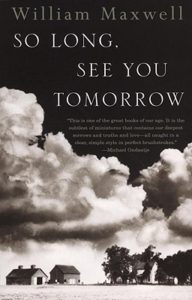 William Maxwell, So Long, See You Tomorrow
(Vintage)
What I love about Maxwell's work is the way the Norman Rockwell-ish ordinariness of the content serves as cover for his audacity with form. So Long, See You Tomorrow is an autobiographical memory-novel about a traumatic incident from his childhood, a mystery he has never solved involving a boy he hung out with and an unexplained death. Interspersed with the story itself are passages describing his sessions with his Manhattan therapist, and also his visits to the Museum of Modern Art. But that's not the weird part. The weird part is that, about halfway through the novel, the first-person narrator just gives up, and announces that, from that point forward, he's going to resolve the story by making up all the details he can't figure out. And then he does it. The first paragraph after this announcement takes place in the mind of a dog. It could not be more bizarre, and yet it goes down like candy because we are reading a story about a boy who lived on a picturesque farm in the Midwest a hundred years ago.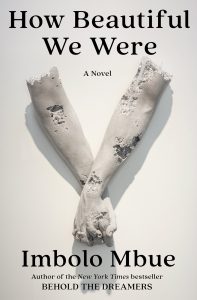 Imbolo Mbue, How Beautiful We Were
(Random House)
There are great novels narrated throughout in the first-person plural (Julie Otsuka, Joshua Ferris); one of the many cool things about Imbolo Mbue's novel of activism and social injustice is that it incorporates that technique into a novel where the regular old first-person, and the third-person too, coexist with it. The chapters narrated by the young people of the fictional village of Kosawa reflect the solidarity of those people by granting them this group-narration. It wouldn't be appropriate for the other figures in the novel, whose identities are more fully formed and idiosyncratic, so they don't get it—consistency being, as Emerson said, the hobgoblin of little minds. It's just one of several respects in which Mbue's reimagining of the traditional "social novel" runs up against a wall of technical or narrative convention and just bulldozes it.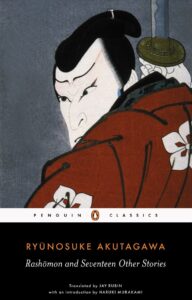 Ryunosuke Akutagawa, "In a Grove"
(Penguin)
Outshone now by one of the many movie adaptations it inspired—Akiro Kurosawa's "Rashomon"—this 1922 short story about the aftermath of a sexual assault and murder is a brilliant point-of-view exercise. Seven short sections, all of them in the form of direct address—and while in the first three, the personage being addressed is explicitly a police magistrate, that structure (a la Madame Bovary) just sort of disappears. The last section—"testimony" from the murder victim himself, delivered (we're offhandedly told) via a medium—seems like it should finally put the search for truth to rest, but of course it doesn't. Even the afterlife can't resolve the limitations of our first-person understanding. It's a long way from the omniscient certainties of the 19th century European titans, whose self-bestowed status as demigods of empathy seems now like a brand of magical thinking to fend off what Akutagawa knew: fundamental to being human is the experience of wanting to understand something and never understanding it.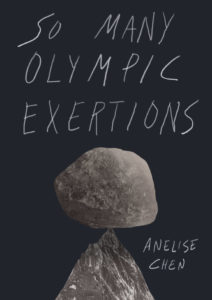 Anelise Chen, So Many Olympic Exertions
(Kaya Press)
There are two sides to the coin of autofiction. The easier, and often accurate, way to read it is as a kind of epic assertion of ego; I mean, to write My Struggle, you have to be really, really interested in yourself. But the other way to look at it is as a technical expression of a very contemporary sort of humility: my existence is the only one I can represent, my point of view is the only one I have the right to imagine and attempt to recreate, the notion that artists, by virtue of being artists, have some kind of special powers or special license is a vestige of historical arrogance. There's nothing stunt-y about Chen's Bartleby-like meditation on the classic American theme of quitting, as there is with some of these other titles; it's more about a worldview. I'm quoting myself now, which is obnoxious, but it strikes me again that the forward progress of the art of the novel depends, paradoxically, on the scaling back of our belief in the super-human capacities of novelists.
____________________________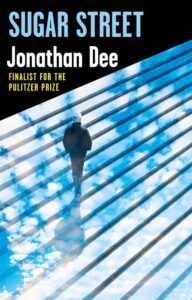 Sugar Street by Jonathan Dee is available from Grove Atlantic
---