Deep Waters: The Ultimate Fishing Books Reading List
From Hemingway to Cod, Conor Sullivan Lists His Favorites
By this point in the year, most fishing rods have been stowed as fishermen take a step back to contemplate their past season, which often includes the agony and ecstasy of fish caught and fish lost. While a hardy few venture out on the hard water to ice fish or pursue groundfish like cod and haddock in New England's cold waters, many instead elect to pass the winter reading, tying flies, renewing gear, and preparing for the next season.
Long winter nights are the perfect time for a deep dive into books on the subject, both to nourish the soul and perhaps learn a new technique. Curating a canon of notable fishing books is a highly subjective endeavor. Books on the topic often fall into either a how-to category or a fishing narrative category, with the former often aligning to a regional fisheries where the angler resides. My list is no different. However, my home waters are wider than most, with Alaska, Hawaii, and New England all falling within my familiar territory.
Like any angler, there are times when I seek to go on a fishing adventure through the words of a book, and times when I read to become a more proficient fisherman. Both have their time and place. Some of these books you may have heard of, and some I suspect many of you have not, but they all have a place on my shelf. In no particular order, here are a few of my favorites: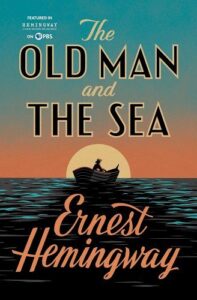 Ernest Hemmingway, The Old Man and the Sea
(Scribner)
"I love you and respect you very much. But I will kill you dead before this day ends." Twice I have recited this line to monster fish I have hooked into and for which I measured the fight in hours. This book is my number one fishing book: it is a romance novel, perfectly capturing the love fishermen feel for the sea and the fish within it. To read any Hemmingway book brings with it a certain nostalgia; the simplicity of Santiago and his life, paired with Hemmingway's tight writing style, resonates with me. Any serious fishermen will be well served with this book on their shelf and Hemingway's words in their heart.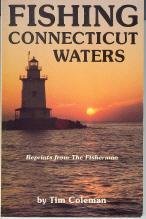 Tim Coleman, Fishing Connecticut Waters
(Mystic Publications)
This is a regional how-to fishing book written by the late, great Tim Coleman. It is a compilation of short stories on saltwater fishing, set between Massachusetts and Connecticut, which follow his pursuit of stripers, bluefish, cod, and fluke. It was an important book in my development as a fledging angler in New England. His stories, while focusing on the technical, also tell a story, complete with fascinating characters, and they take me back to what some might consider the good ole days of fishing in the 1970s and 80s. This would be a great gift for any saltwater fishermen in the Northeast.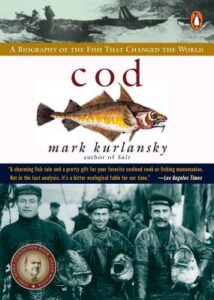 Mark Kurlansky, Cod
(Penguin Group)
If you like fishing or history, this is the book for you. It details the amazing impact that one species, cod, had on the colonization of North America by Europeans. To think that Basque fishermen had already traveled to the shores of North America to fish for cod well before Columbus journeyed to the Americas is very powerful. I have been a diehard cod fisherman since I was thirteen, and this book only strengthens my love for the fish and respect for its impact on the world.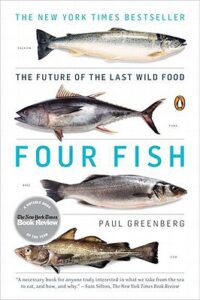 Paul Greenberg, Four Fish
(Penguin Books)
Cod, salmon, sea bass, and tuna: these four fish drive the economic engines of seafood demand, often with devastating impacts to the environment and the stocks themselves. Four Fish is an in- depth look at how we as consumers have created complex markets to feed our demand of certain fish. While it pulls back the veil of how these fisheries feed that demand, the resulting picture is not all doom and gloom. As a fisherman, this book helped me understand the history and truth behind the fillets that we see at the market. If you enjoy knowing where your food comes from and thinking about ways to minimize your impact on the environment, this is a great read.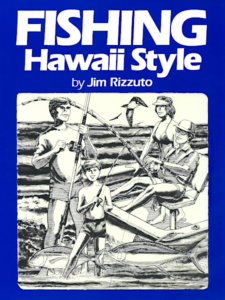 Jim Rizzuto, Fishing Hawaii Style
(Hawaii Fishing News)
Hawaii is known as the birthplace of offshore fishing. Surrounded by deep, warm waters where monsters masquerading as fish lurk, the fishermen of the islands are pioneers who taught the world how to catch marlin that can weigh close to a ton. Jim Rizzuto, a legend in Hawaiian fishing, captured the written history of it all. A well-known lure craftsman and fisherman in his own right, he never stopped experimenting, teaching and learning. His book, Fishing Hawaii Style (and follow-up volumes), contains decades of hard-earned lessons and secrets that you'll find nowhere else. I find myself re-reading this book and continually learning new tricks to become a better saltwater angler.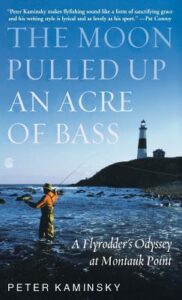 Peter Kaminsky, The Moon Pulled up an Acre of Bass
(Hyperion Books)
This story outlines how the author took a month off from New York City to fish the hallowed grounds of Montauk Point, the eastern tip of Long Island, in search of stripers. Kaminsky fished through good weather days and bad, days when the fish cooperated and others when they did not. I really enjoyed his desire to turn down the noise of modern life and focus on the joys of living and fishing for a period of time.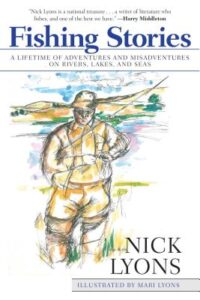 Nick Lyons, Fishing Stories
(Skyhorse)
A renowned fly fisherman, Nick Lyons uses short stories to tell his life story through fish. From chasing one particular trout in an upstate New York stream as a kid, to pursuing the biggest trout on big western rivers, his humorous and humble writing style will make you laugh, leave you feeling refreshed, and make you feel the need to pick up a fly rod.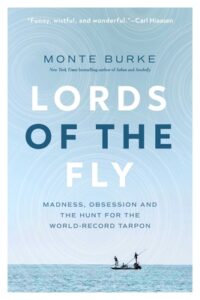 Monte Burke, Lords of the Fly
(Pegasus Books)
Focusing on the late 1970s and 80s in southwestern Florida, Lords of the Fly is a captivating story of the golden years of tarpon fishing. Broken fishing records, broken rods, and broken lives: the anglers and guides went all in, chasing the holy grail of saltwater fly fishing, the largest tarpon on a fly rod, and both the anglers and fish were never the same after. Even if you are not a fisherman, you will be captivated by the collision of egos and Homeric lust for monster tarpon that is captured in Lords of the Fly.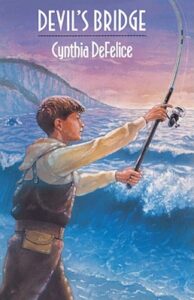 Cynthia De Felice, Devil's Bridge
(Atheneum Books)
 I can recall reading this book in seventh grade and being so captivated that I sat under a tree at recess to continue reading it rather than play with my friends. (If you knew me in middle school, this statement would cause an audible gasp.) It is a fictional story of a boy named Ben who lived on Martha's Vineyard with his mother. His father, who has passed away, held the record for the biggest striped bass in the annual tournament. Ben uncovers a plot of two men who plan to cheat their way into beating the record, and the book really takes off from there. For young readers, it is a great read.
__________________________________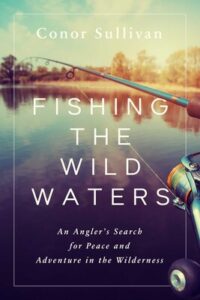 Fishing the Wild Waters by Conor Sullivan is available via Pegasus Books.
---